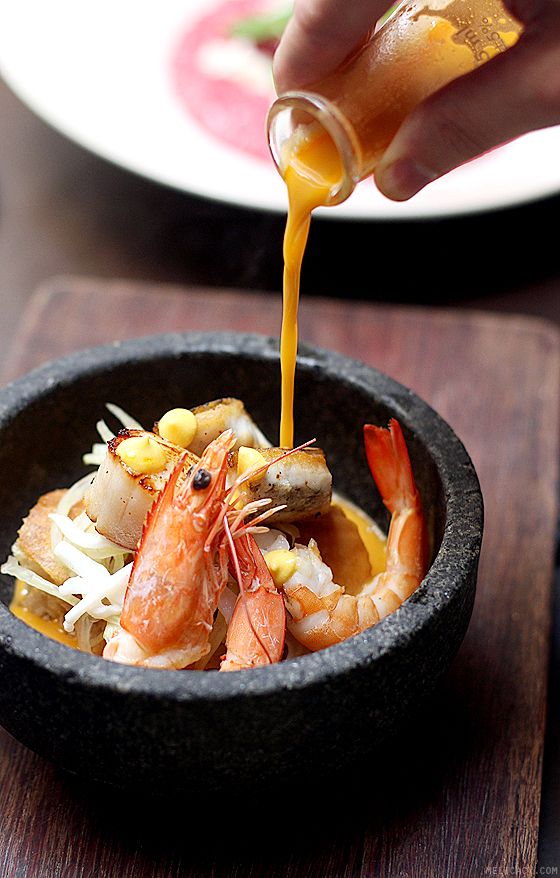 Open Door Policy, Tiong Bahru estate's well-loved modern bistro since October 2011, opens its doors to fresh and bolder ideas with a new head chef, Daniele Sperindio, helming the kitchen.
Chef Sperindio began his culinary journey at a tender age of 13 in Genoa, Italy, and honed his culinary skills in Paris and Monte Carlo after he completed training at the Professional Institute Marco Polo. He was also the sous chef of Michelin-starred Antica Osteria del Bai of Genoa, and has worked in fine dining restaurants in the US. He adds to his portfolio a Sommelier certification from the United States Sommeliers Association (USSA), for the benefit of marrying food with wines beautifully with a deeper understanding.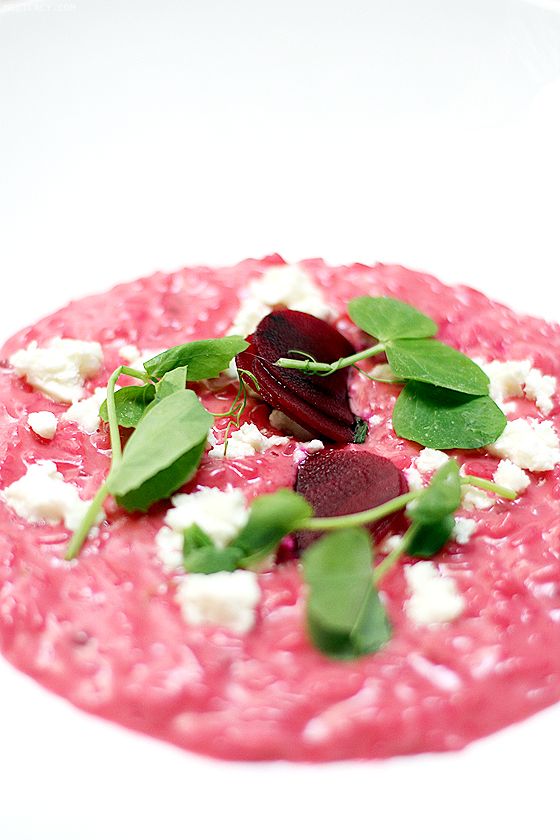 Beetroot Risotto (cooked in sherry vinegar) topped with Feta Goat Cheese and Pea Tendrils ($25)
Open Door Policy is favoured for its modern cooking techniques, which bring out the best of the ingredients and adding sophistication to hearty contemporary classics at the same time –essentially eclectic comfort food coked with finesse. The menu undergoes a major revamp, replacing 70% of list with exciting new dishes.