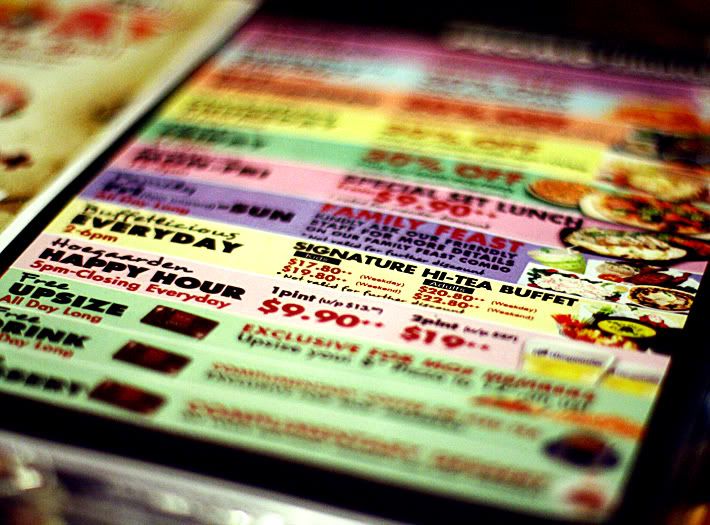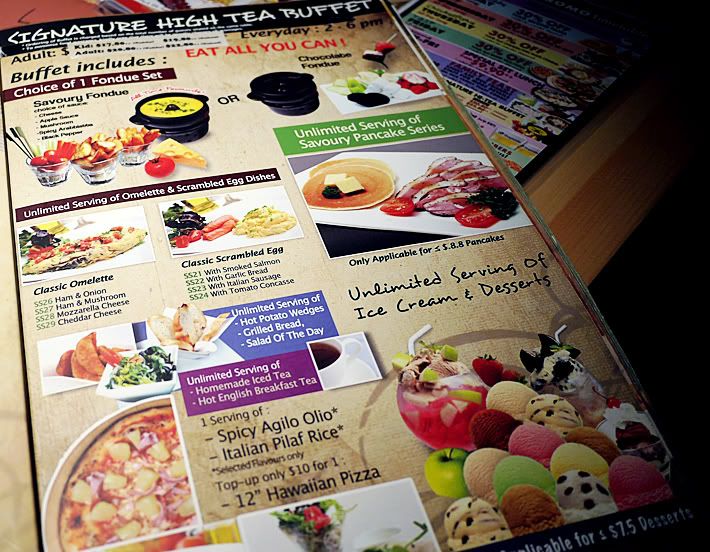 Beverages included in the buffet are Iced Tea & Hot Tea, but to my stupefaction, iced water is charged at 20cents per glass. Seriously???????? Just. order. TEA.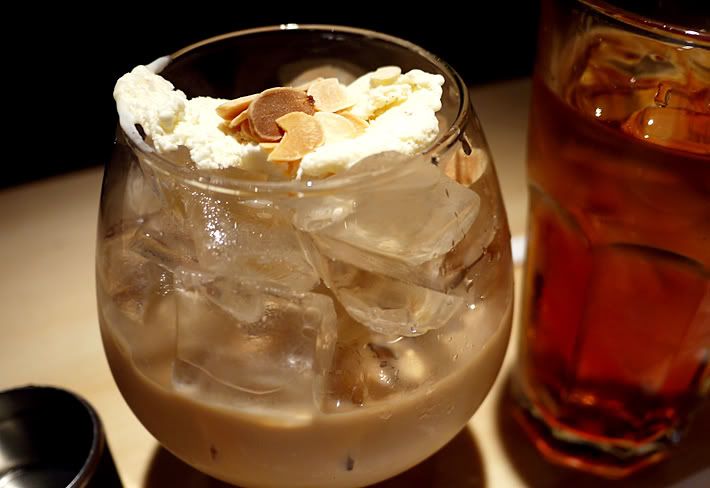 Iced milk tea…….. I really don't need that much ice.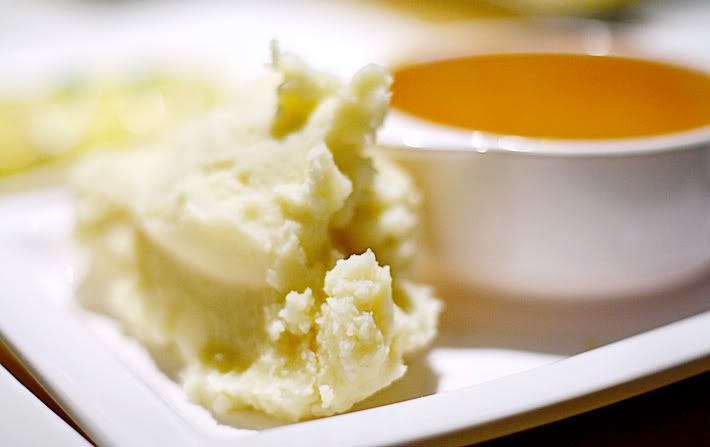 Self service bar include salads, dressings, a soup of the day, mashed potatoes and a brown gravy that hasn't been replenished from the moment I entered till about 2 hours later.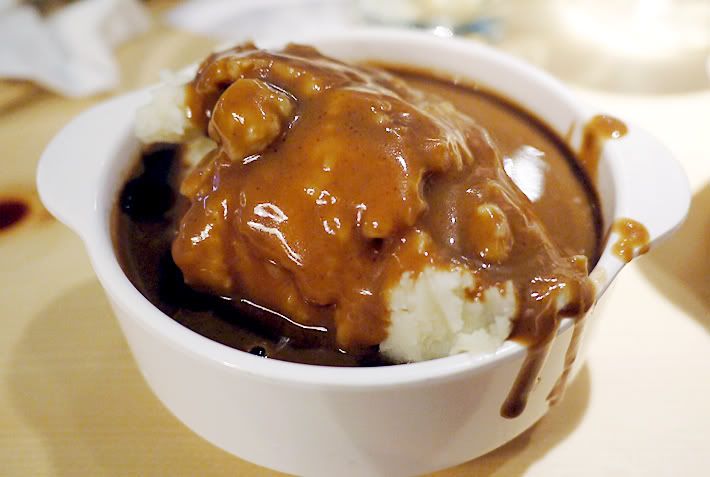 Finally had a taste of the brown gravy. A tad too salty for my liking, but it's not too bad.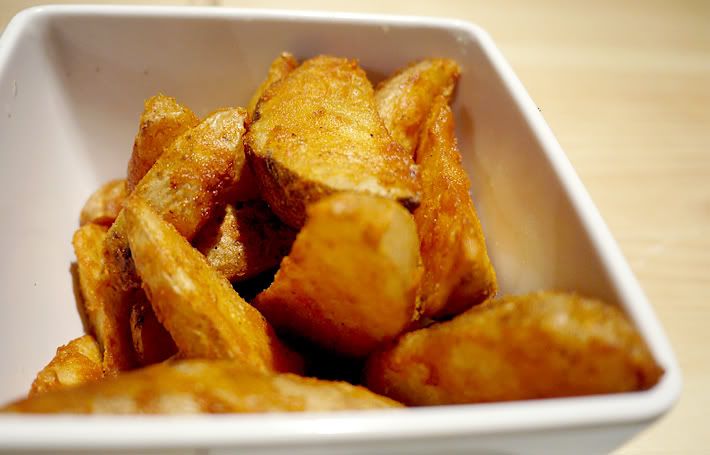 The potato wedges are highly addictive! Fried upon order, thus served hot and crispy with a fluffy interior.
Prepare yourself for a high cholesterol intake; the buffet menu comprises MANY egg items. scrambled eggs with various sides and omelets folded around different fillings.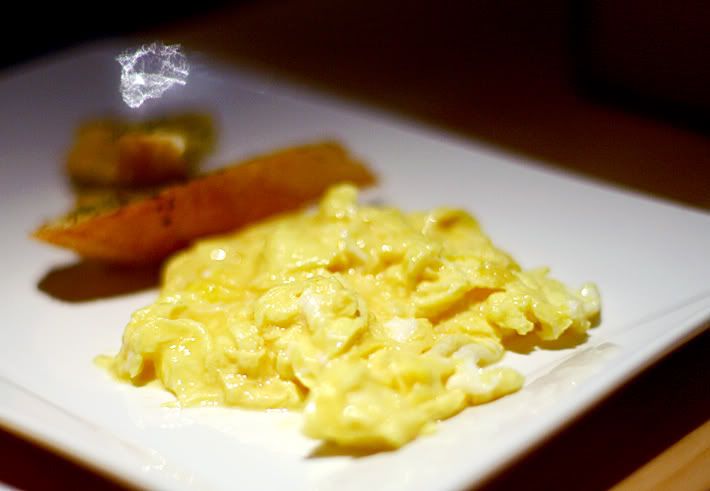 One option is the scrambled eggs with garlic toast on the side.

which i eventually used to dip into the Cheese Fondue -you may order only 1 type of fondue; chocolate or cheese.
Smoked duck and salmon are another 2 options. I enjoyed the tender smoked duck that isn't chewy!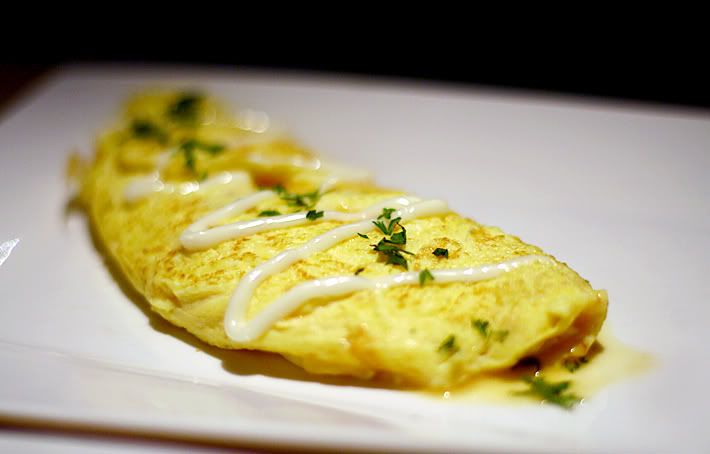 You can also have omelet with cheese and mushroom or ham.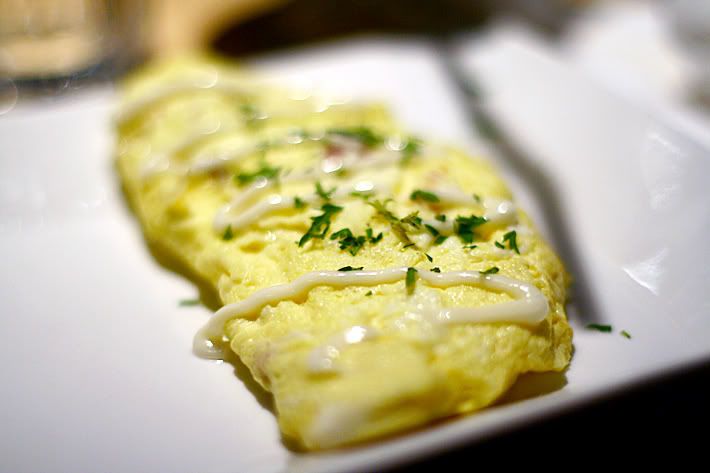 A simple omelet with mozzarella cheese filling is pure comfort food!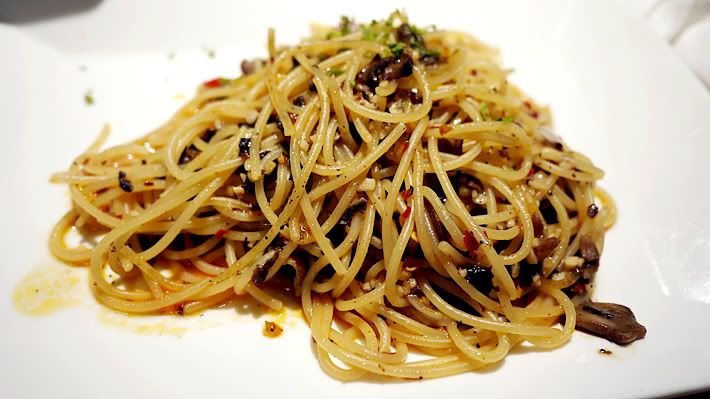 The buffet comes with 1 serving of Spicy Agilo Olio or Italian Pilaf Rice; I opted for the Spicy Agilo Olio with mushrooms -you can choose to have salmon or smoked duck to go with your pasta as well but I think I made a splendid choice by choosing the fragrant mushrooms :D) The pasta turned out a little underdone for my liking, but it's nicely seasoned and sufficiently spicy with an asian twist.

Savory or sweet pancakes are available with a small variety of sides. For the savory ones, the available sides are congruent to those available for the scrambled eggs. For sweet pancakes, a healthy topping of banana is available, but I'm not a fan of bananas. I went for a maple syrup topping with soft-serve ice cream on the side WHICH i went on to order 2 more servings of soft-serve ice cream thereafter because it was so good!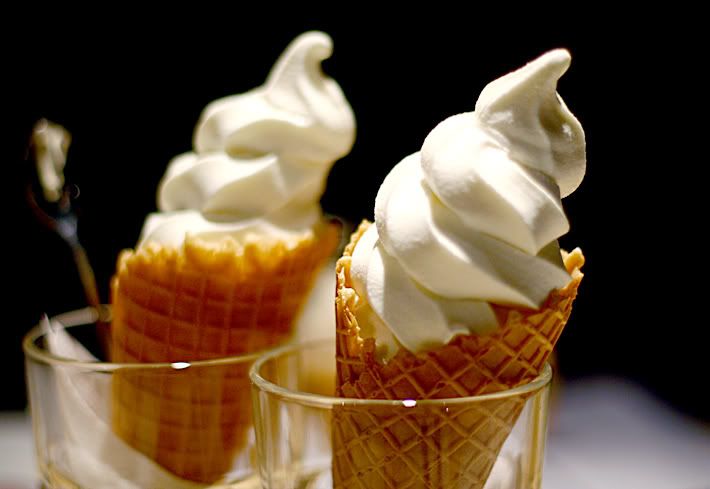 Sitting atop crispy waffle cone, I'd sooooo have servings after servings if I wasn't freezing from all the ice cream.

I sampled 5 different flavors of ice cream that come with different toppings. They weren't spectacular, especially after having the luscious soft serves.
The buffet is available from 2pm-6pm, and it costed me less than $25 including GST. I'll probably only patronize them IF i have that much time to kill, it's not exactly economical, but it's not expensive. Food is decent, at least nothing tasted bad.