With a rich heritage originating from France, Kronenbourg 1664 has been the best-selling beer in France for decades. Using only the purest waters from the Vosges Mountains are used to brew Kronenbourg 1664, it lends a uniquely delightful and clean, smooth taste –it is an ideal choice for the urbane to enjoy the civilised indulgence of a premium beer.
On 24 February 2012, the premium French lager unveils a first-ever Facebook application in Singapore that is designed to engage singles in a fun and interactive way, and approachable yet subtle for the shy ones.
Singles who are always in pursuit of that dream partner who shares the same interest will get to meet through this user-friendly application.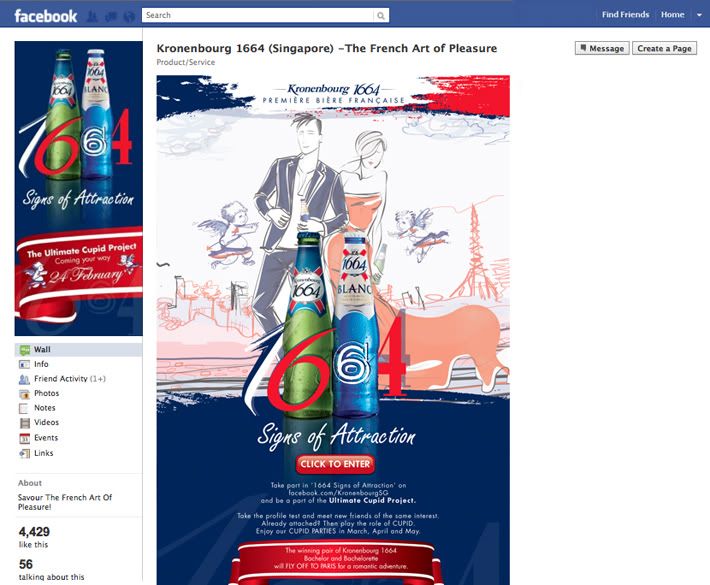 Here are the steps for interested participants:
1) 'Like' the facebook page at https://www.facebook.com/KronenbourgSG
2) Take part in a fun personality survey, which will determine which category your main interests falls on.
3) A personal profile will be set up and can upload your own photo.
4) You will be able to chat with like-minded people.
5) (Optional) If you happen to fancy someone else in a different category, meeting him/her isn't impossible. You can start over on the personality survey and tweak your answers.
Note: This isn't exactly considered cheating; opposites attract and sometimes it takes just a little more effort to find that special someone!
The cupid doesn't stop there. Taking place from 24 February to 31 May 2012, this three-month campaign will also organise parties for participants to meet and mingle in real life –no more hiding behind the computer screen and secretly admiring; and no more racking of brains to initiate the first date!
The first party will take place on 30 March 2012 at SkyLoft @iFly, Sentosa.
Most excitingly, a deserving newly-matched Bachelor and Bachelorette will be stand a chance to win a coveted trip to Paris for the ultimate romantic escapade, with expenses fully paid for!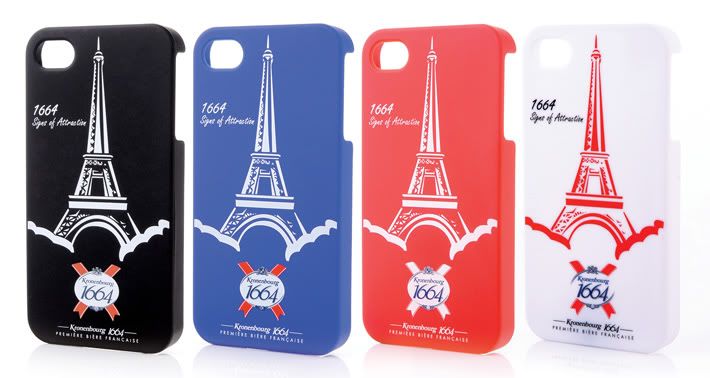 A pair of limited-edition phone casing premiums can be redeemed upon purchase of Kronenbourg 1664 beers from 1 March to 30 April 2012.
With the gorgeous Kronenbourg angel, Jasper from http://six-and-seven.com and musician-come-writer Nicholas.
Do visit their facebook page for more information!
https://www.facebook.com/KronenbourgSG