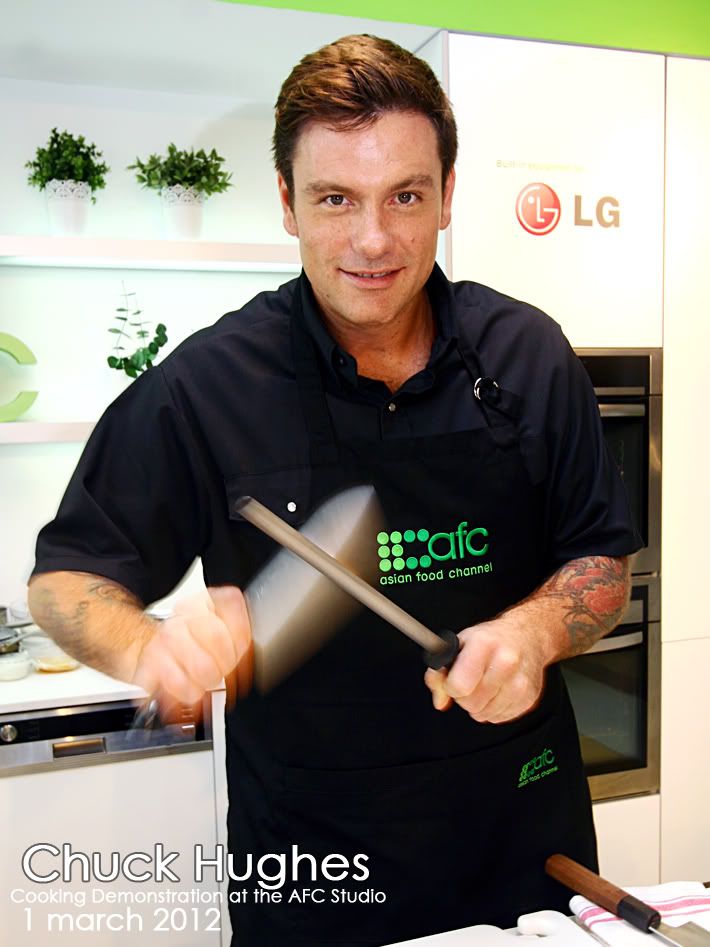 Being an avid fan of the Asian Food Channel, I was psyched when I received the invitation to attend Chuck Hughes's Celebrity Chef Series, jointly presented by American Express and the AFC. I watch the channel religiously and get especially adrenalized when a new show's airing.
Chuck's Day Off is one of my favourite shows; the charming and sleek Chuck Hughes whips up rustic comfort food with an innovative touch for friends, family and suppliers in his restaurant's kitchen when it's closed once every week. His tantalising dishes never fail to get me salivating.


His lavishly tattooed arms displays mostly of his favourite things: lobster, artichoke, lemon meringue pie, bacon and arugula leaves to name a few. He proclaims his fetish for pineapples, with a tattoo of it on his chest as attestation.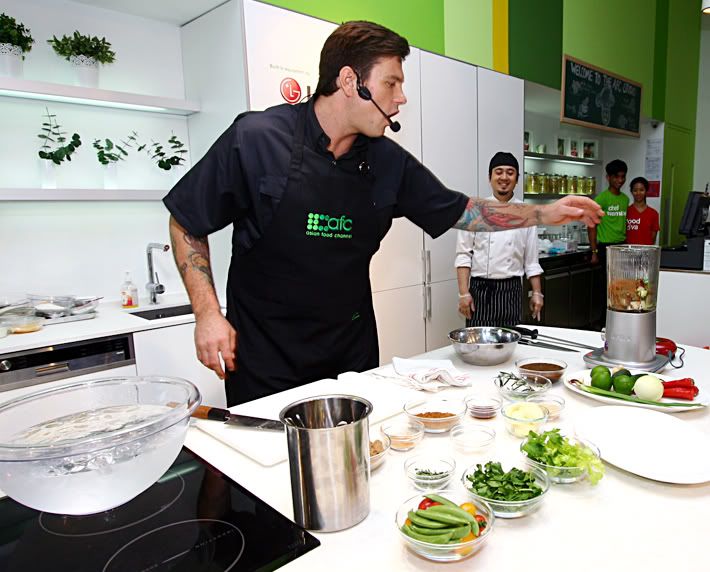 Chuck's personality shone with his good sense of humour, and he is always ready to strike a pose for the camera. The Celebrity Series allows us to get up-close and personal as Chuck shares his experiences on his culinary journey and cooking tips.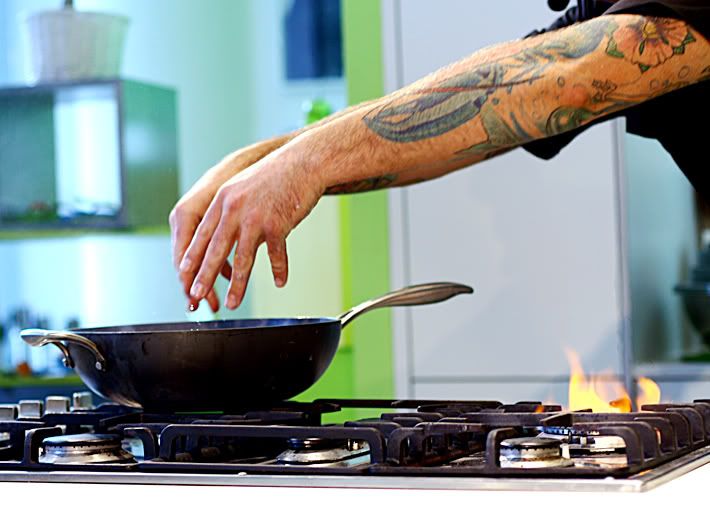 He demonstrated three easy-to-follow recipes: an appetiser, main and dessert.
Recipe: Jerk Atlantic Lobster
Serves 6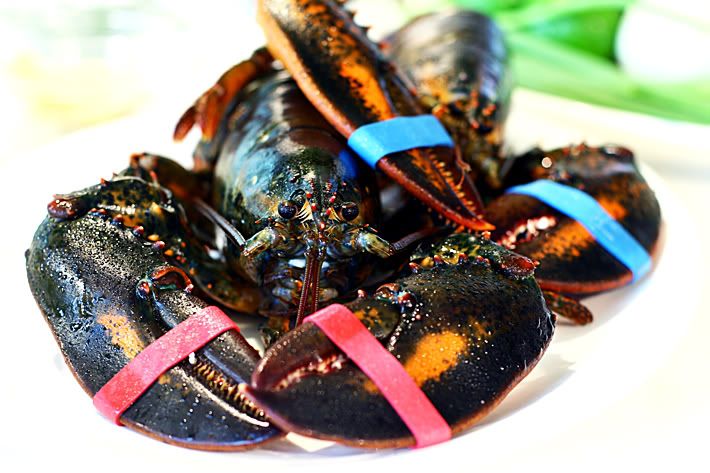 Ingredients
– 6 lobsters
– 4 tbsp or 30ml of vegetable oil
– 6 tsp or 100ml of jerk spice
– 6 sprigs of rosemary
– 15 pieces of ginger (thinly sliced)
– Juice of 6 limes
– 1 cup or 250ml of water
– 6 tbsp or 100ml of butter
– ¼ cup or 60ml of flat parsley
– 1 cup or 250ml of celery leaves
– Salt and pepper, to taste
Method:
1. Preheat oven to 200°C. Meanwhile, heat a large pot of water.
2. Bring the pot of water to a boil and add in lobsters, one at a time.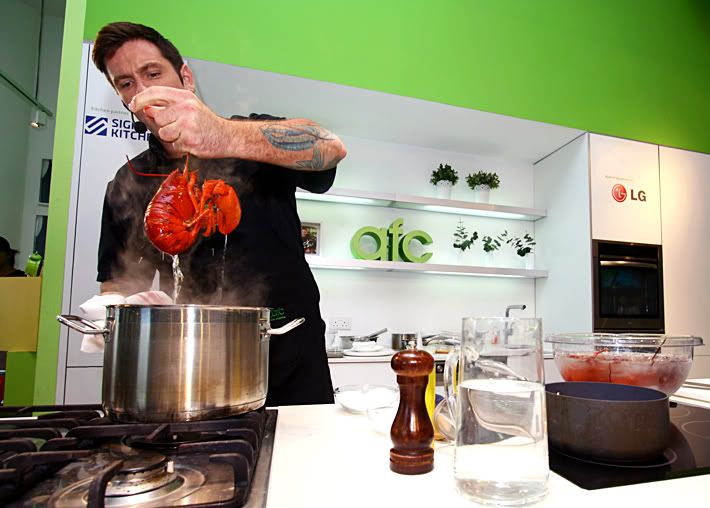 3. Once lobsters are cooked, place them in cold water, drain them and set aside.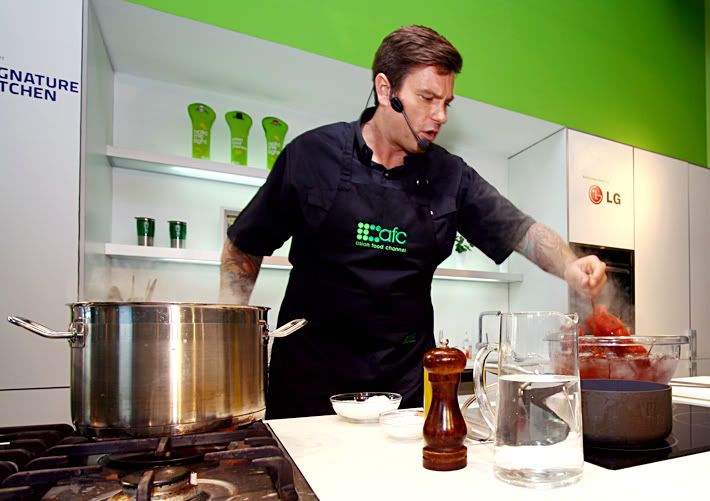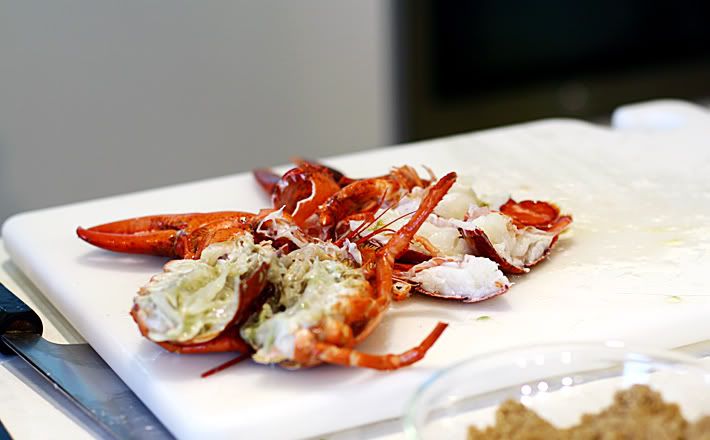 4. In an oven-proof skillet, heat oil and sauté lobsters with jerk spice, rosemary and ginger.
5. Add lime juice to the skillet.
6. Add water and toss to coat lobster evenly with the spices and herbs.
7. Place oven-proof skillet in the oven for 2-3 minutes until lobster heats through and is flavoured with the spices and herbs.
8. Add butter and toss with parsley and celery leaves.
9. Season with salt and pepper and it is ready to be served.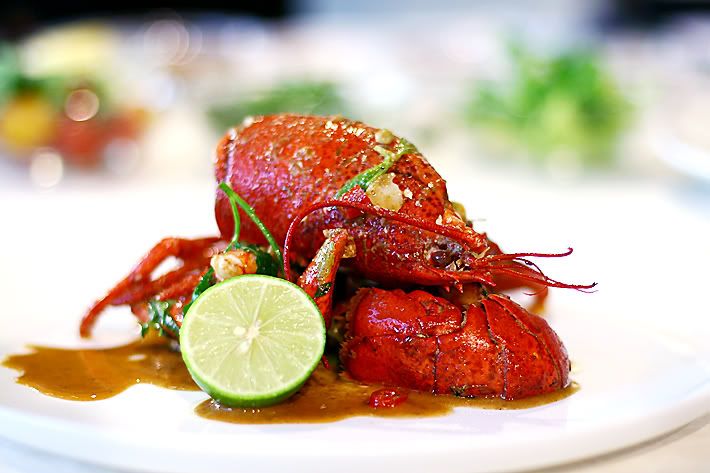 Recipe: Pan-seared Canadian Beef Carpaccio with Potato Chips, Fried Capers and Lemon Aioli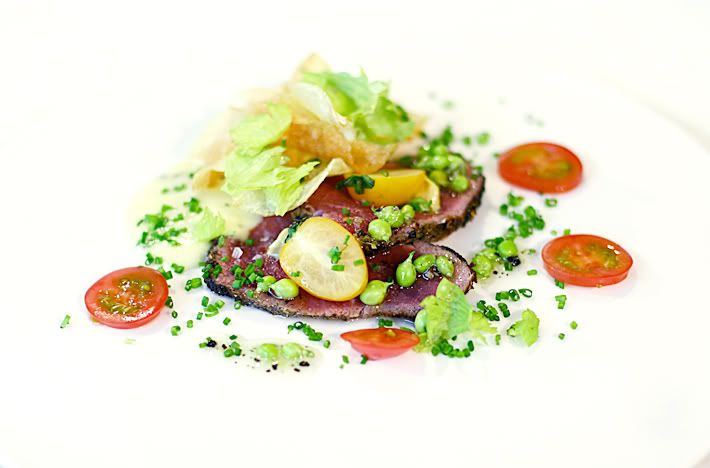 Ingredients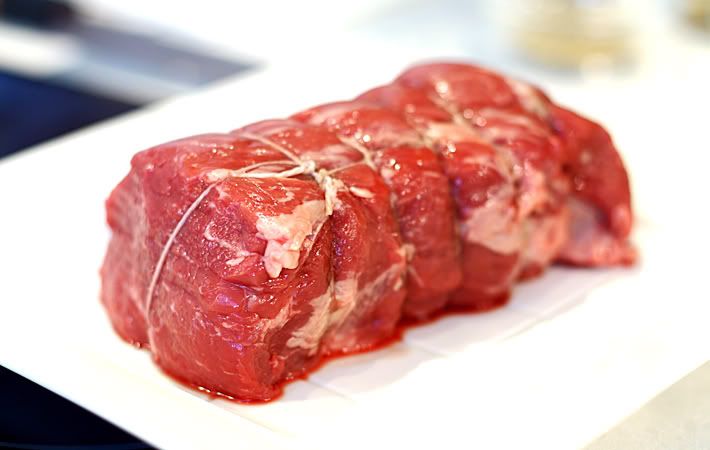 Beef Carpaccio
– 675g of beef tenderloin
– 1 tbsp of crushed coriander seeds
– 1 tbsp of crushed cumin seeds
– 1 tbsp of crushed mustard seeds
– 1 tbsp of Kosher salt
– 1 tbsp of crushed black pepper
– 2 tbsp of canola oil
Lemon Aioli
– 1 clove of garlic
– 1 tsp of Kosher salt
– 1 tsp of Dijon mustard
– 1 egg
– 1 cup of olive oil
– Juice and zest of ½ lemon
– 2 tbsp or 30ml of water
– Salt and pepper
For the Potato Chips and Fried Capers
– 3 Yukon Gold potatoes, very thinly sliced
– 2 tbsp of salt
– ¼ cup of small capers
– Kosher salt to taste
– Vegetable oil for frying
Garnish
– 4 cups of baby spinach
– 4 tbsp or 45ml of extra virgin olive oil
– 1 tbsp of minced chives
– Kosher salt
– Cracked pepper
Method (Beef Carpaccio):
1. In a small bowl, mix the spices together and coat the beef completely with the spice mix.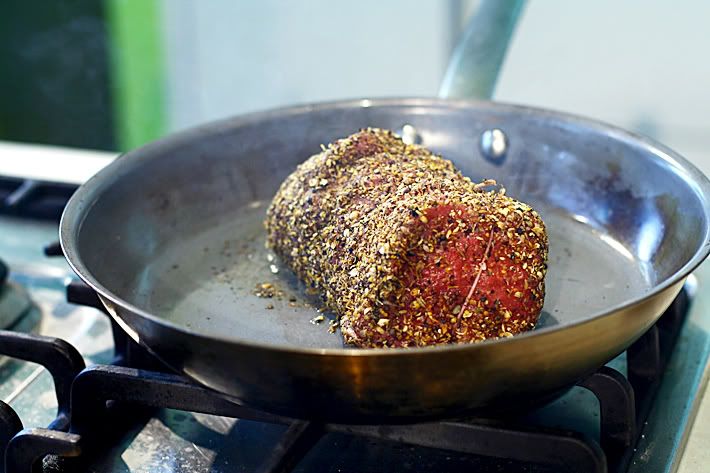 2. In a pan, heat oil over medium-high heat. Sear beef for approximately 2 minutes on each side until golden brown and crusted.
3. Wrap beef tenderloin in a plastic wrap and place beef tenderloin in the refrigerator until it is ready to be sliced.
Method (Aioli):
1. Crush garlic with the back of the knife. Place crushed garlic, salt and Dijon mustard in a bowl.
2. Add egg to the mixture. Whisk the eggs till combined.
3. Slowly add oil into the mixture until the aioli emulsifies and becomes thick and creamy.
4. Add lemon juice and zest. If necessary, add water into the mixture to get preferred consistency.
5. Season with salt and pepper.
6. Keep refrigerated until it is ready for use. Use aioli within 24 hours.
Method (Chips):
1. Rinse the potato slices under cold water. Place them in a large bowl and season with 2 tablespoons of salt.
2. Submerge potatoes in cold water and set aside. (Chef's Tip: The longer the potatoes stay in water, the crispier they will be when you fry them!)
3. Drain potatoes and pay dry with paper towels.
4. Dry capers with paper towels. Set aside.
5. Heat vegetable oil at 275°F (the magic number tattooed on his arm) and deep fry.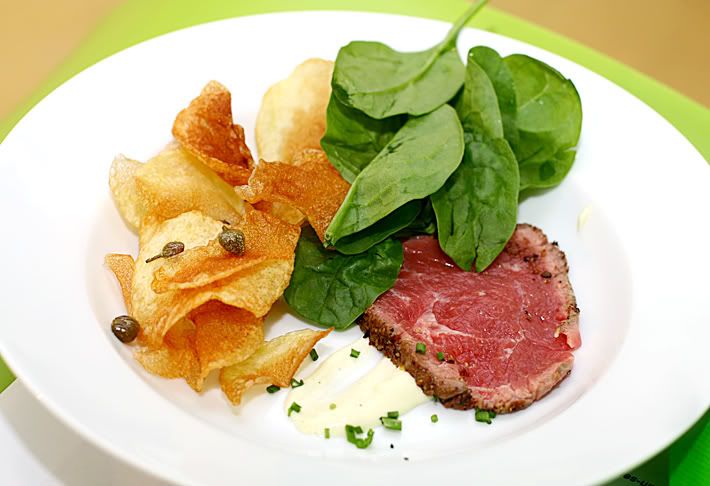 Sampling portion
Recipe: Chocolate Tapioca Arancini
Makes 6 to 8 arancinis
Ingredients
Chocolate Center
– 2 cups of chopped chocolate
– 1 cup of cream
Pearl Tapioca
– 2 cups of cold water
– ½ cup of small pearl tapioca
– 1 cup of milk
– 1 cup of 35% cream
– 1 cup of sugar
– Zest from 1 orange
– 1 vanilla bean, sliced and seeds scraped
Breading
– 2 cups of Panko breadcrumbs, reduced into fine powder
– 1 cup of flour
– 4 eggs
Method (Pearl Tapioca):
1. Soak tapioca in cold water for 30 minutes. Drain the water.
2. In a saucepan on medium heat, add milk, cream, sugar, orange zest and vanilla bean.
3. Add in the small tapioca pearls and bring it to a boil.
4. Reduce the heat and let it simmer for 25 minutes.
5. Transfer to a bowl and let it cool.
6. Keep mixture in the refrigerator for 30 minutes or until it sets.
7. Using your hands, shape mixture into golf ball sizes and flatten. (Tip: When rolling and handling tapioca, wet your hands with water to prevent mixture from sticking to your hands.)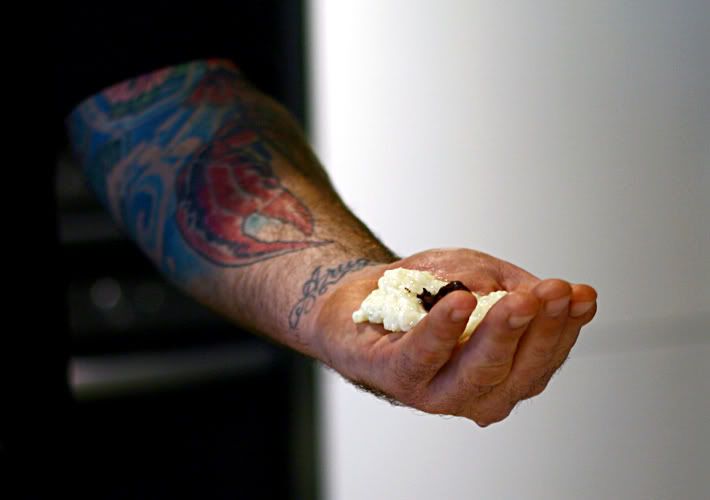 8. Insert a spoonful of chocolate into the centre and reshape the ball.
9. Place them on a baking tray that is lined with parchment paper.
10. Meanwhile, preheat oil in fryer to 180°C.
11. Dredge each ball into flour. Then, dip into egg mixture and then roll in the Panko breadcrumbs.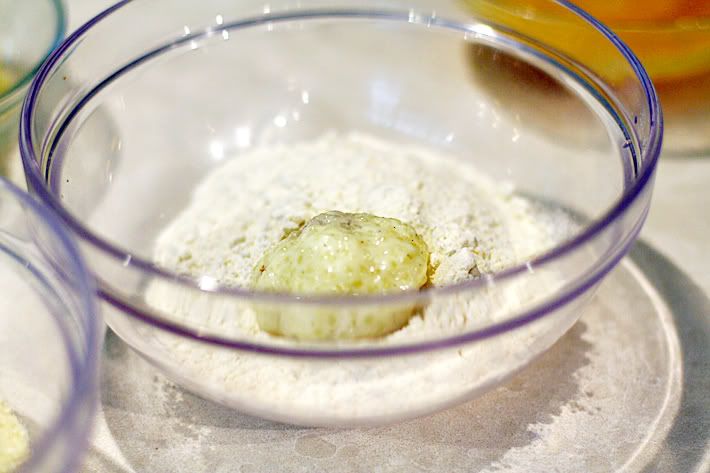 12. Drop each ball in the hot oil. Fry for 1 to 2 minutes until golden brown.
13. Drain and transfer to a plate that is lined with paper towel.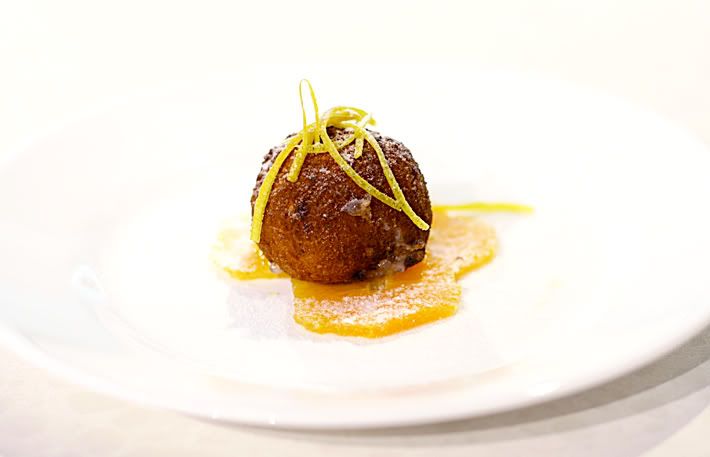 Interesting facts about Chuck Hughes:
– Chuck Hughes's most defining moment of his career took place at Iron Chef's Kitchen Stadium in New York City and defeated the legendary Chef Bobby Flat in Iron Chef America.
– He is French and he has published a book in French.
– His food philosophy revolves around simple, honest and well-made food; adding a couple of touches to the ingredients and help it on its way a little bit without changing the nature of it; being a vehicle for Mother Nature to shine.
– Canada is blessed with an abundance of seafood, that's what Chuck Hughes cooks a lot and enjoys cooking.
– Favourite Singaporean dish so far is the Black Pepper Crab.
– His favourite tool in the kitchen is the spoon-spatula.
Catch Chuck's Day Off every Wednesday night at 9pm on the Asian Food Channel (Starhub Channel 435).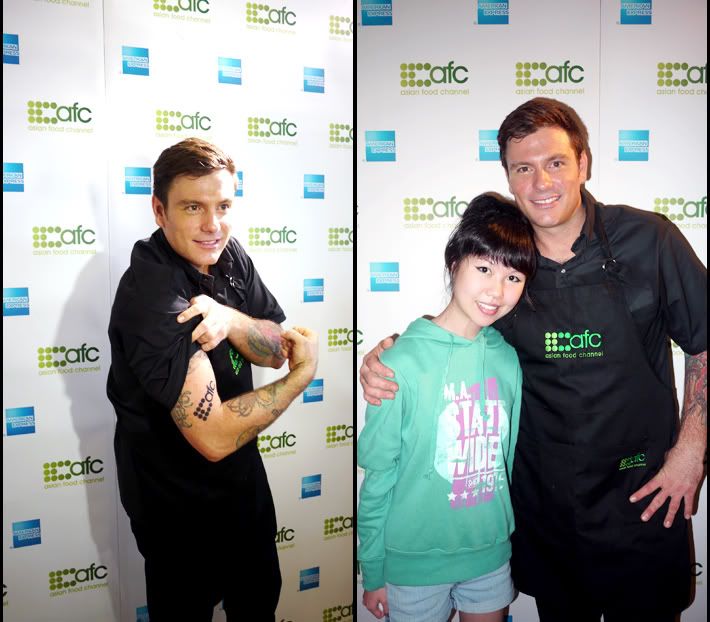 Thanks Asian Food Channel for inviting me!