Food Revolution Day is happening around the globe. Come 19 May 2012, 30 countries and 285 cities will be participating in this event.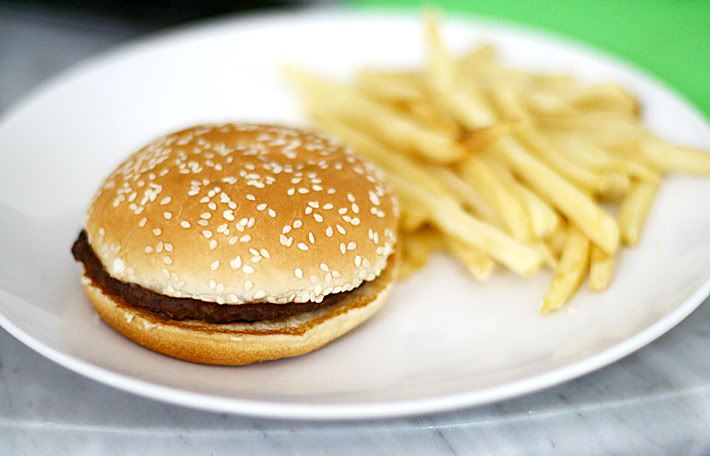 The fast food industry is burgeoning. Children are obsessed with fast food, and adults resort to them for convenience.
Check out the following video to find out which part of the cow fast food restaurants use for their patties.
Fast food restaurants descend to purchasing trimmings, leftover and unwanted meat from the carcass –committed to a pipeline of low-cost items that yield high profit.
I have always been ignorant about fast food; I eat whatever that tastes good. I barely give a second thought as to what goes into the food – apart from discerning flavours – and I think it is time for a change.
It's time to educate children about nutrition, and re-educate adults about healthy eating.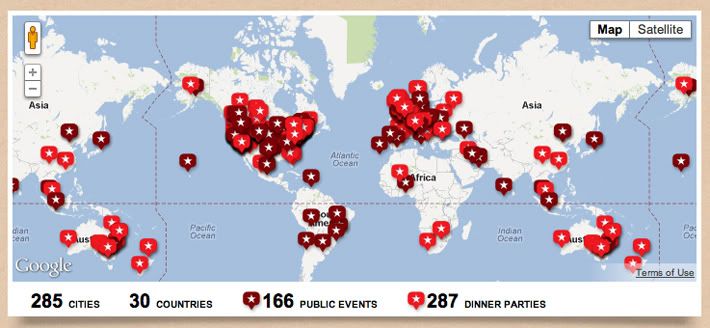 Food Revolution Day is a chance for people who love food to share information, talents and resources, and to pass on their knowledge and highlight the world's food issues.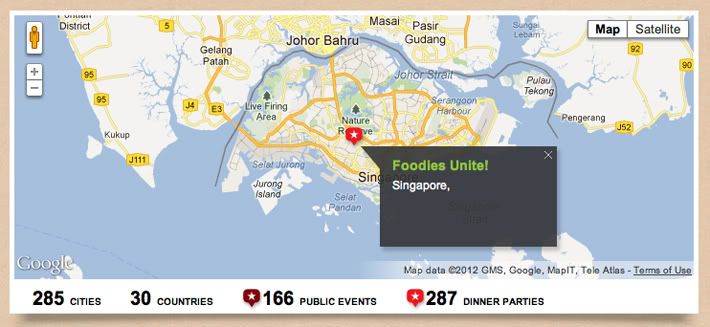 Food Revolution Day will too be happening on our sunny island, held at The Lawn.
About Food Revolution
They are an educational charity on a mission to keep cooking skills alive.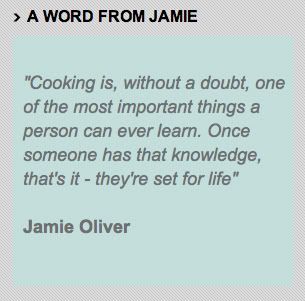 Eating more meals at home is not only easier on the wallet, but it also means that you know exactly what you are eating –you control the ingredients, nutrition and portion sizes.
Some tips from the Food Revolution Guide:
-Always read the label
Avoid buying anything with ingredients on the label that you can't read or pronounce. Preservatives and chemicals aren't food. Stick to fresh ingredients to cook from scratch.
-Buy Local
Fruits and vegetables are mostly imported from our neighbouring countries, as farms are diminishing in our developing nation.
Bollywood Veggies (check out my post here: http://melicacy.com/?p=3493), situated at the Kranji countryside, is one of the few farms that exist in Singapore.
Support your local community by purchasing their goods. Sign up for Cordon Bleu Chef Lynn Ee's cooking classes to get some great tips on what to do with these foods.
Dine at Poison Ivy Bistro (check out my post here: http://melicacy.com/?p=3516), adjacent to Bollywood Veggies, for fresh farm-to-table fare.
-Use a slow cooker
You can throw everything into the slow cooker in the morning before you leave the house, and return home in the evening to a hearty and comforting dinner, all ready and waiting for you.
I'm drooling as I'm anticipating what I can toss into the slow cooker. You can mix and match your favourite ingredients for a different meal each day.
Personal favourites include potato, pumpkin, tomato, yam, sweet potato, onion, broccoli, carrot and succulent meat.
Slow-cooking naturally tough meats in liquid will result in a fall-off-the-bone tender texture.
To allow the natural flavours of the ingredients to shine, simply add a pinch of salt and pepper to taste.
Spice up your stew with freshly chopped chilli.
Skip the processed oyster sauce and Worcestershire sauce.
-Soups
Making soup is easy. There are endless varieties of flavour combinations.
Alternatively, if you really can't afford to squeeze any time out of your busy schedule to spend time in the kitchen, do check out Soup Guru's offerings. (Check out my post here: http://melicacy.com/?p=3704)
-Drink water
Fizzy drinks are filled with artificial flavours, colours and addictives. Water is the best thirst quencher. Jazz it up with fresh fruit and mint to add some flavour.
-Include your friends
Let your friends know what changes you are making in your eating habits so they can be supportive. This will also encourage them to change their lifestyle. Host a potluck dinner where you can each bring a home-cooked dish to enjoy together.
-Celebrate food!
Remember that cooking is fun. There are boundless things you can make, and cooking is a great way to bring friends and family together.
Here's a simple pesto recipe you can attempt at home:
Equipment:
– Food Processor or Pestle and Mortar
Ingredients:
– Fresh Basil Leaves (3 handfuls)
– Extra Virgin Olive Oil
– Pine Nuts lightly toasted (1 handful)
– Garlic (1/2 clove)
– Parmesan freshly grated (1 handful)
– Salt and Pepper
Method:
– Process Pine Nuts & Garlic until you get a paste
– Add Basil
– Add Half of the Parmesan and some olive oil to get a oozy consistency
– Keep adding more Cheese and Oil until desired consistency
– Season with Salt and Pepper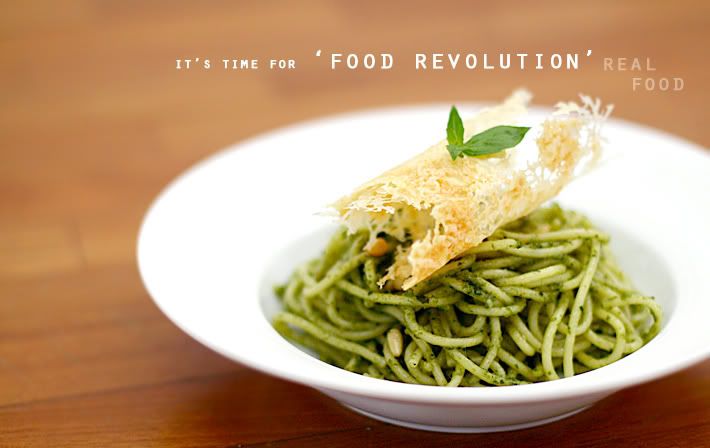 Once you've obtained the pesto, you may follow these simple steps for a complete pasta dish:
Pesto Spaghetti
Ingredients: serves 4
– Pasta – 600g
– Pesto – 4 tablespoons or to taste
– Extra Virgin Olive Oil or Hot water
– Grated parmesan to garnish
– Pine nuts to garnish
Mise-En-Place:
– Boil Pasta, following the instructions on the box
Assembly:
– Mix Pesto with Pasta, adding hot water or olive oil to moisten
– Garnish with grated parmesan and pine nuts
– Serve!
Thank you Jacob for the recipe, and big thumbs up to the Food Revolution SG Team for all the hard work.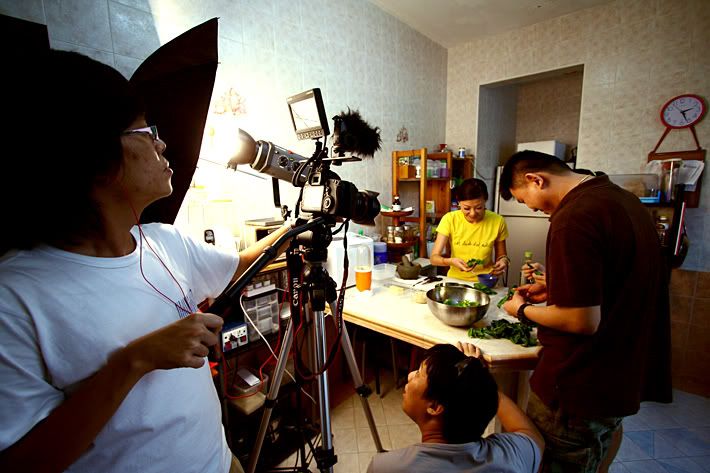 Cooking doesn't have to be time consuming, complicated or expensive if you learn a few basic cooking skills.
What's happening on Food Revolution Day?
Live cooking demonstrations will inspire individuals to cook fresh food from scratch, with easy-to-make and healthy recipes.
Booths will be set up just outside The Lawn by sponsors, including: The Lawn Grill & Salad Café (venue sponsor), Baked and Eaten, The Gourmet Pie Company, LoveRedDragon, Soyato, Mekhala and more!
Vanessa Mcnamara, an accredited dietician, will be giving a speech and share her food philosophies.
Product designer and photographer, Kelvin Yong, will share his passion and tips on how to capture food beautifully on camera.
Performers include Shawn Lee, who is currently Asia's No.1 beatboxer and Acoustic Saturday, a band versatile in all genres of music.
Who will be attending?
People from all walks of life are welcome to find out more about what Food Revolution is all about, and learn about ways they can improve their lives.
Numerous bloggers – food bloggers and lifestyle bloggers – will be there to mingle. It will be a great opportunity to meet them in real life, and fire them with the most burning questions.
Hope to see you there!
The Lawn
31 Biopolis Way, Nanos,
#01-07, Singapore, Singapore 138669
www.thelawn.com.sg
For more information, please contact:
Email: FoodRevSG@gmail.com
Twitter: @FoodRevSg
Facebook: http://www.facebook.com/FoodRevolutionSingapore
"Attend" Food Revolution Day event at The Lawn on Facebook: https://www.facebook.com/events/213581355423284/
This event is in collaboration with Jamie Oliver's Food Revolution
http://www.jamieoliver.com/foundation
http://foodrevolutionday.com/