Raise your beer jugs and toast to a prosperous Year of the Snake!
This year, Carlsberg is giving away $1 million worth of prizes, with the grand prize being 2 kg of gold (2 winners, 1 kg each). Other attractive prizes include instant cash rewards (win $888 and $8888 in cash) and giveaways (such as the limited edition Carlsberg Twin Speaker Boxes and Carlsberg Magnetic Wealth Bracelet).
To stand a chance in winning, simply purchase Carlsberg or its sister labels Carlsberg Gold and Carlsberg Special Brew from any supermarkets, hypermarkets, convenience stores, as well as selected coffee shops and hawker centres.
Hypermarts and supermarkets: Spend $15 on Carlsberg Green Label, Special Brew or Gold for a chance to win.
Coffeeshops and hawker centres: Submit three "Thank You" crown liners (Carlsberg Green Label quart 644ml) or crown liners with 'Bracelet' icon (Carlsberg Special Brew or Gold quart 639ml) for a chance to win.
Entry deadline is 27 February 2013 and the grand lucky draw will happen on 28 February 2013.

To add to the festive vibe, Carlsberg's auspicious festive packaging showcases a fortune 'tree' sprouting out of a Carlsberg bottle.
On top of bringing the mandatory mandarin oranges and red packets when visiting friends and relatives, grab along a pack of Carlsberg!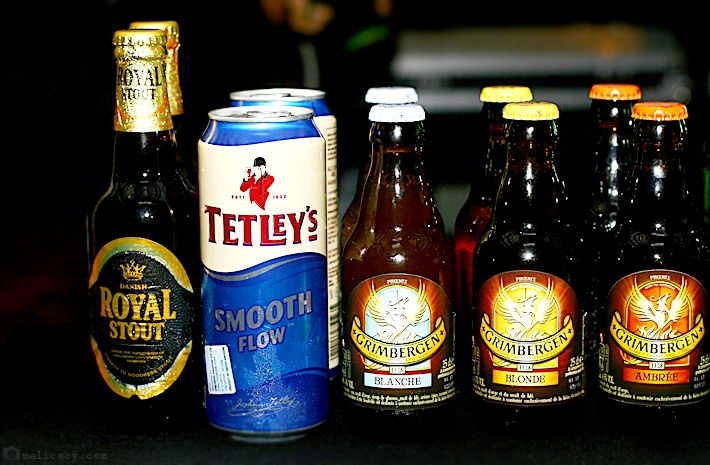 There is an ever-expanding portfolio of alcoholic beverages under the Carlsberg Group, catering to diverse lifestyles. Apart from its flagship brand, the group also offers a wide variety of brands such as Kronenbourg 1664, SKOL, Danish Royal Stout, Corona and Tetley's in Singapore.
The group recently brought Grimbergen beers to Singapore, launching the brand's very first flagship bar in the world. 1128 and Nassim Hill are the only two official locations you can get Grimbergen beers in Singapore.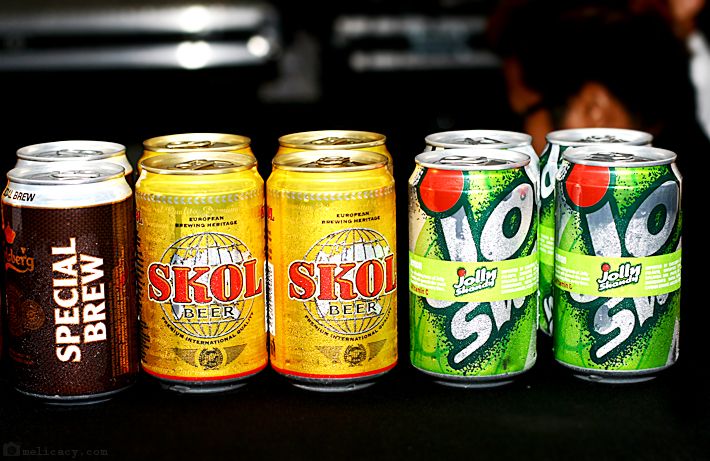 Did you know Jolly Shandy is also under the Carlsberg Group?
I've always enjoyed this refreshing beverage, especially during those days when I wasn't quite legal for alcoholic beverages yet. Up till now, I still enjoy it even though I'm totally legal for the most potent of libations.
People are always recommending me to try Apple Cider, but a horrible experience with apple cider vinegar resulted in an aversion, which never fails to send signals to my brain to stave off anything that bears the name 'apple cider'. Boy, have I been missing out! Can't believe I waited so long to try this. I'm now hooked. Somersby's Apple Cider basically tastes like a lightly spiked apple juice; it is refreshing and slightly gassy.
Wine pairings are omnipresent. You have hoarded all the knowledge about wine pairings, but how much do you know about pairing food and beer? Beers do not necessarily go with junk food/bar grubs.
Here's a helpful list of food and beer pairing suggestions:
Pair Lager (Carlsberg Green Label, Kronenbourg 1664) with breaded fish, grilled chicken, sausages and sautéed vegetables; White wheat beers (Kronenbourg Blanc) with salads or desserts made with warm spices; Ale (Tetley's) with fish, seafood or chocolate-based desserts; Stout (Danish Royal Stout, Connor's Stout) with barbequed, stewed or braised dishes, and rich desserts; and Cider (Somersby) with creamy pasta, cold cuts, salads and cheese.
Having gone through this list, are you viewing beers at a totally different perspective now, like I am?
Here's wishing you a prosperous Lunar New Year, and the best of luck in winning great prizes from Carlsberg. Cheers!
For more information, visit http://www.carlsberg.com.sg/.