Jollibee is the largest fast food chain in the Philippines, with 780 stores nationwide; it has planted its roots across the globe with a total of 872 branches across South East Asia, the Middle East and North America till date. Continuing to spread the joy, it opens its first store in Singapore on 12 March 2013, at Lucky Plaza along the bustling Orchard Road.
More facts:
– There are a total of 83 staff to date –79% of which are Singapore nationals and Singapore Permanent Residents.
– Jollibee at Lucky Plaza has been given an 'A' grading by the National Environment Agency for excellence in cleanliness and food hygiene.
– It has a total seating capacity of 300.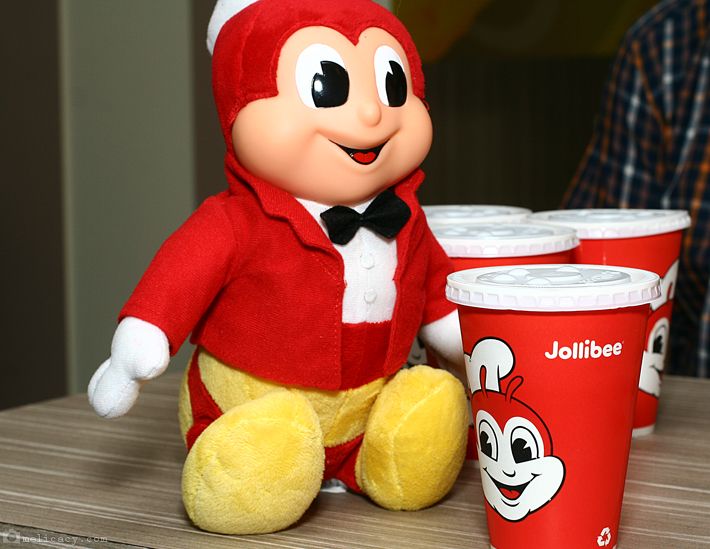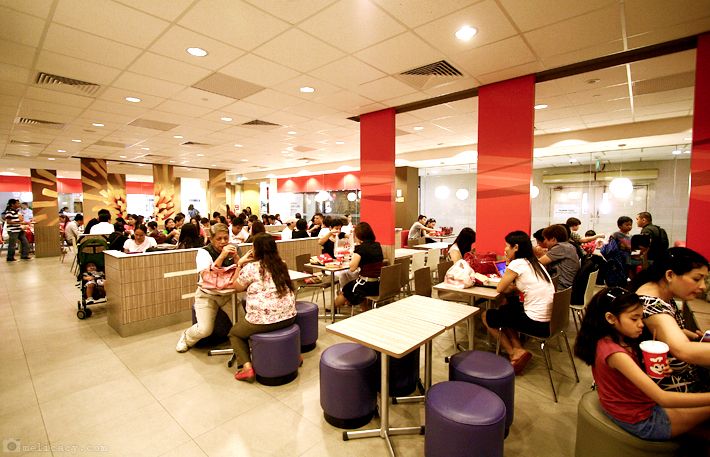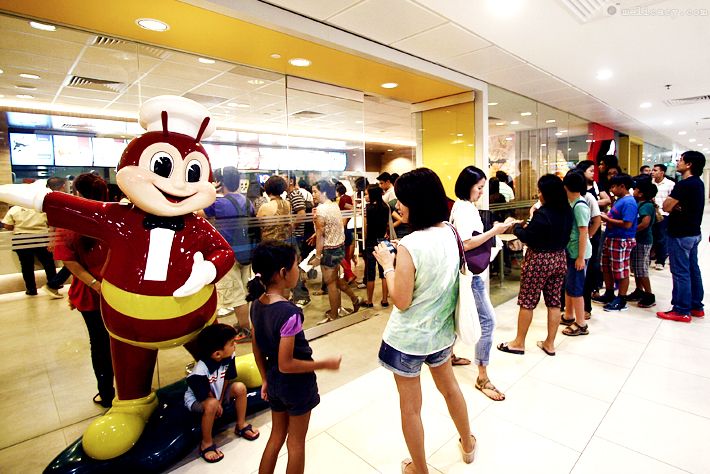 Since its launch in Singapore, the queue has never ceased to extend beyond its restaurant's perimeters –the bustle goes on throughout the entire day with no allowance for a breather.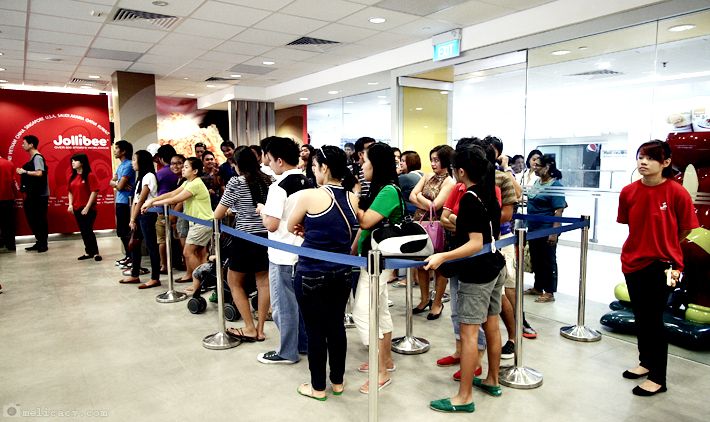 Hungry patrons were willing to wait one to two hours in the queue, while hardworking staffs constantly serve with efficiency and geniality, maintaining composure in hectic situations. Orderly and organised best describe the crowded scenario.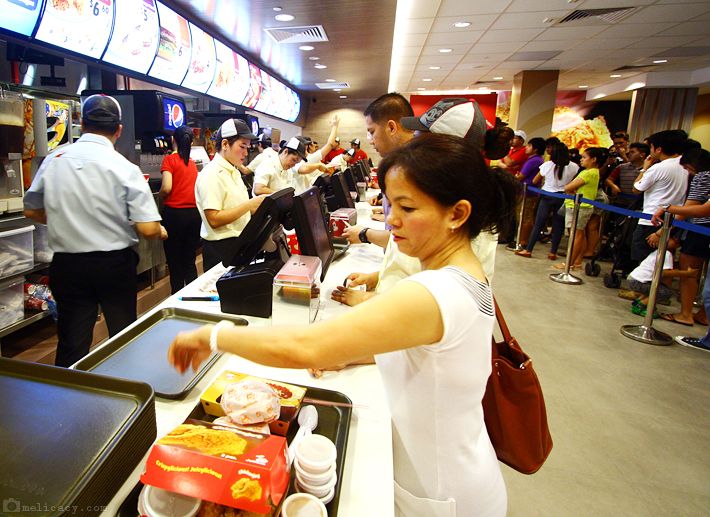 The menu here in Singapore is less extensive than the one in the Philippines, but they are planning to bring in new items progressively. The quintessential favourites take centre stage for now; they are of the same quality and taste as the ones served in the Philippines.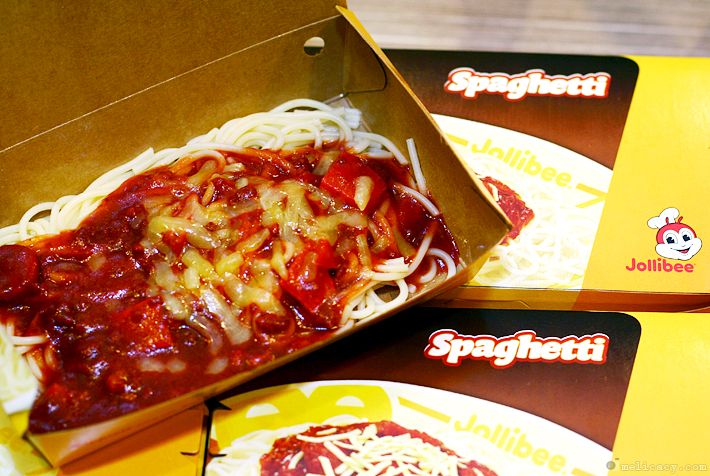 Jollibee Spaghetti
Pricing:
– Spaghetti ala carte ($3)
– Spaghetti value meal ($4)
– 1 pcs. Chickenjoy with Spaghetti value meal ($6.60)
Jollibee's spaghetti sauce is slightly sweet, tangy and savoury, laced with ground beef, chunky slices of savoury ham and sausages, served over spaghetti and topped with melty cheese.
Very unassuming looking, but upon eating, it reminds me so much of the kiddie portion I had at a now-defunct Japanese restaurant my parents used to bring me to when I was a kid. They both evoke the same feeling of joy and glee.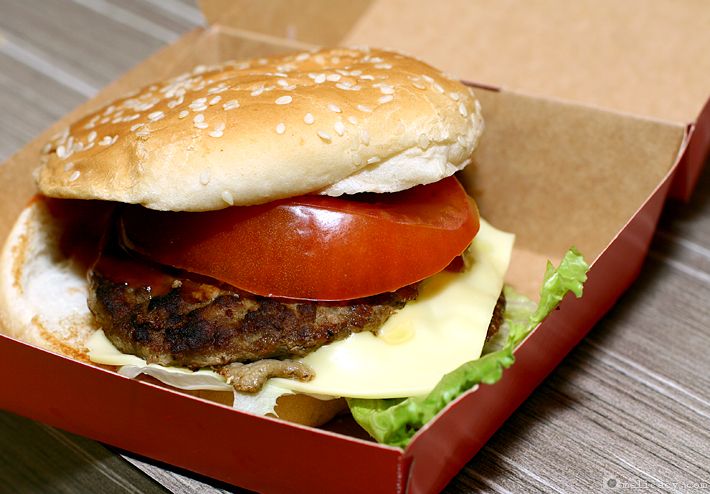 Double Yumburger with TLC
Pricing:
– Yumburger with cheese – value meal ($4.40)
– Yumburger with TLC – value meal ($4.90)
– Double Yumburger with TLC – value meal ($6)
– Aloha – value meal ($6.60)
The Yumburgers comprise 100% pure beef patties for that full-on meaty succulence.
Yumburger with cheese is made with 100% pure beef patty with cheese served with their own special burger dressing; Yumburger with TLC comes with mayo, a thick juicy slice of fresh tomato, crisp lettuce and creamy cheese; Double Yumburger with TLC is double the goodness with a serving of two 100% pure beef patties served with mayo, tomato, lettuce and cheese.
The Yumburgers, like many other burgers available at mainstream fast food joints, would be an exceedingly popular eat-on-the-go belly-filler.

Jollibee Chickenjoy
Pricing:
– 1 pc. Chickenjoy with rice ala carte ($2.80)
– 1 pc. Chickenjoy Value Meal ($3.80)
– 2 pcs. Chickenjoy with rice ala carte ($5.60)
– 2 pcs. Chickenjoy Value Meal ($6.60)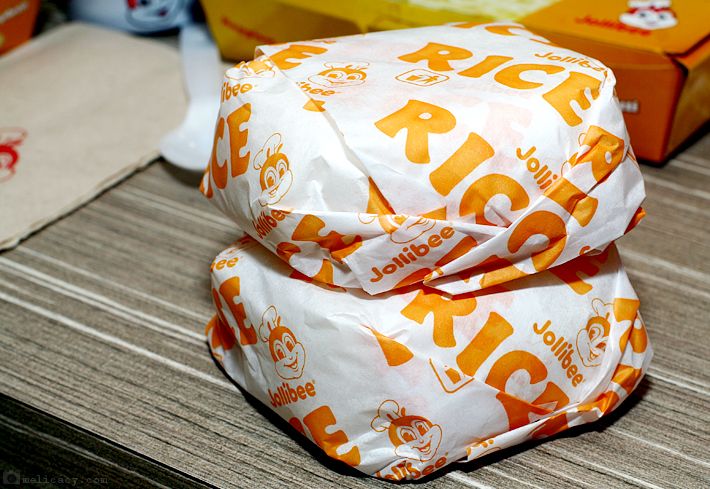 At Jollibee, fried chicken would typically be accompanied by rice and gravy.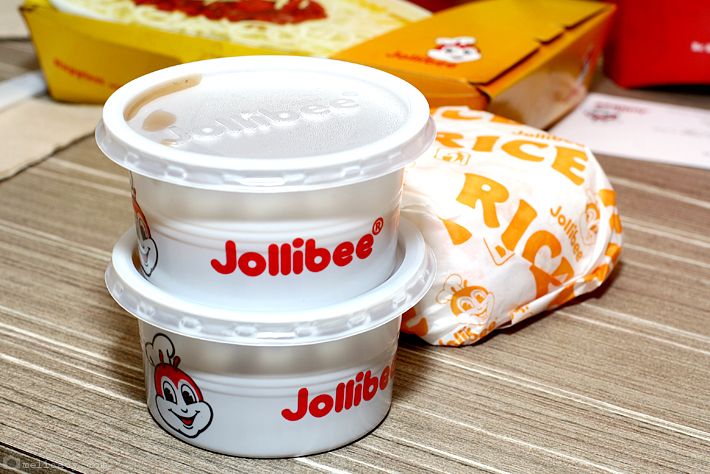 The brown gravy, I must say, is highly addictive. I'm instantly reminded of the gravy that accompanies mashed potato.
The nicely seasoned chicken is crisp on outside, tender and juicy on the inside. It sounds cliché, but there is no better phrase to describe the perfect fried chicken than this –it is simply drool-worthy and unpretentious fried chicken.
I like my rice coated in Jollibee's gravy –every single grain, coated with the savoury goodness.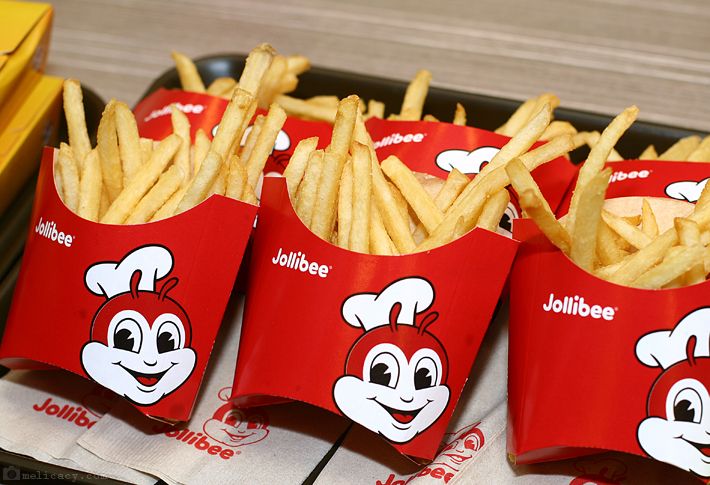 A Value Meal comes with a drink and fries.

Chocolate Sundae ($1.50)
I've always enjoyed soft-serve ice cream from various fast food chains as an inexpensive sweet treat. When it comes to Sundaes though, I cringe at viscous fudge that segregate from the smooth cream ice cream rather than blend into a smooth creamy consistency.
I enjoyed Jollibee's Chocolate Sundae for its fudge is smooth and melds into the ice cream like how the attraction between different atoms allow of the bonding and formation of a molecule. (Actually I haven't touched the subject on chemistry in almost 10 years so don't flame me on this). To put it simply, it's smooth, creamy and nice when stirred.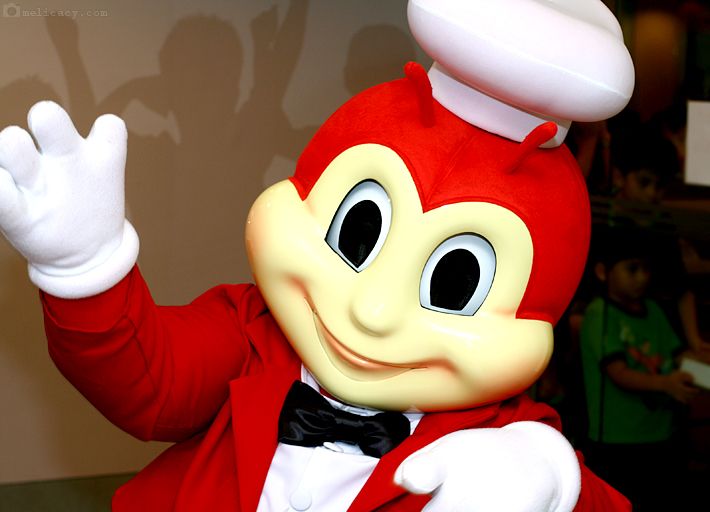 Kids went hysterical when the mascot made his appearance. It is such an adorable huggable (large) bee adorning a chef's hat and dressed in a smart blazer of vibrant red.
The pricing at Jollibee is comparable to the other mainstream fast food chains. This family-oriented fast food chain will definitely be well liked by Singaporeans, and not to mention the local Philippine community who are already familiar with Jollibee.
I foresee new Jollibee outlets sprouting up island wide in the future, attributable to its tremendous popularity. Will the hype die down? I reckon it won't –just like the many other fast food chains in Singapore that have reaped huge success over the last decades. Its success in the Philippines is a huge indication.
Store Location
6th Floor, Lucky Plaza
Orchard Road Singapore
Opening hours:
Daily from 9am to 9pm
Jollibee Singapore Facebook page: www.facebook.com/JollibeeSG
Website: www.jollibee.com.ph