As promised in my Bugis+ Food Trail post, I've returned to The Manhattan FISH MARKET to try more dishes.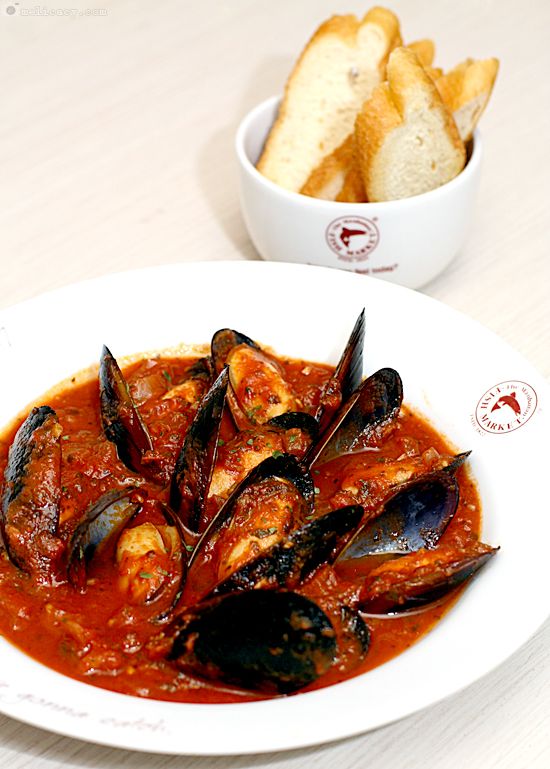 Stewed Tomato Mussels ($7.95)
The Manhattan FISH MARKET needs no introduction. After 10 resolute years in the business, this popular chain of restaurants continues to excite and gratify consumers. Celebrating its 10th year anniversary, a freshly designed menu is launched, boasting new flavours and a wider selection of poached dishes. Ardent seafood lovers as well as the health conscious will be delighted.
The 25 sumptuous dishes are playfully illustrated on a brilliantly colourful menu, liven up with doodles and sketches, which embody the casual and irreverent dining experience that The Manhattan FISH MARKET has always been associated with.
Choose from five different styles in which seafood is prepared –flamed, baked, poached, grilled and fried.

Salmon Chowder ($4.90/$5.50)
To get things started, the Salmon Chowder is a must try! Savour the creamy and tasty soup, while discovering pieces of salmon in alternate sips.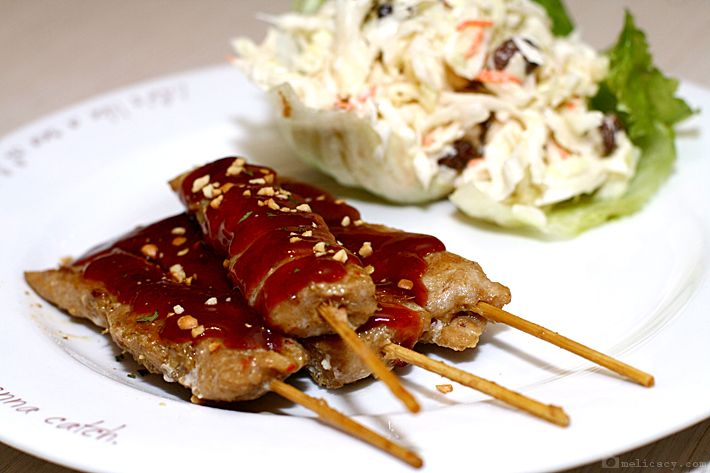 Chipotle Fish Skewers ($6.95)
The rich coat of smoky chipotle sauce is a nice touch; however, the Chipotle Fish Skewers might have taken a little too long on the grill, as it turned out a tad tough for my liking.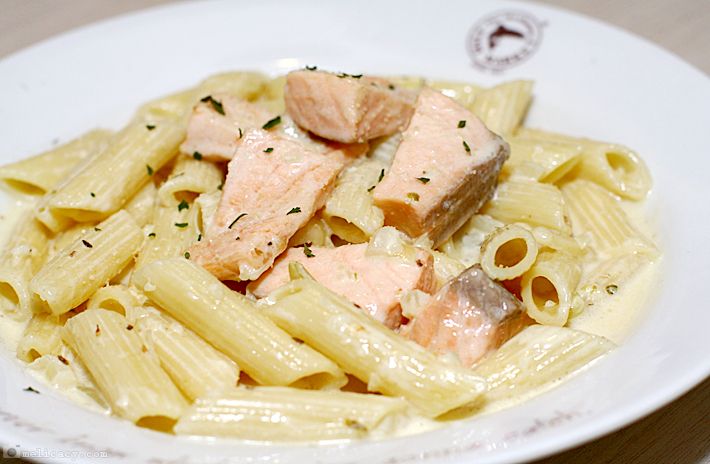 Creamy Salmon Penne ($11.95/$15.95)
For pure comfort food, the Creamy Salmon Penne is requisite. It's simply penne drenched in yummy creamy sauce accompanied by tender chunks of salmon, of generous proportions I must add. To this, I revealed my greediness and inhaled the remnants off the plate.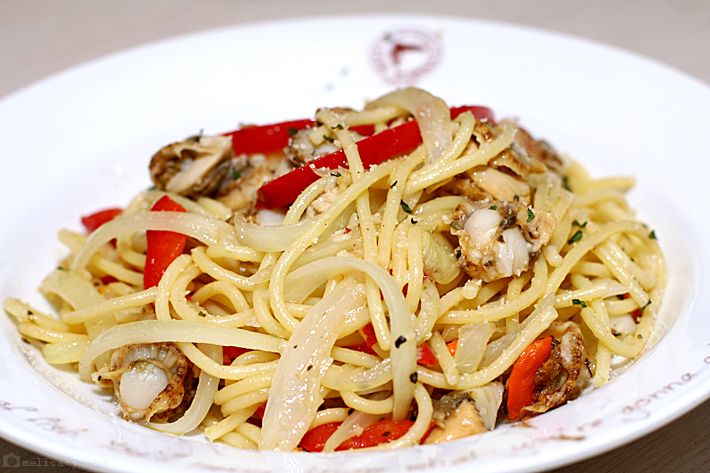 Scallop Americana ($9.95/$13.95)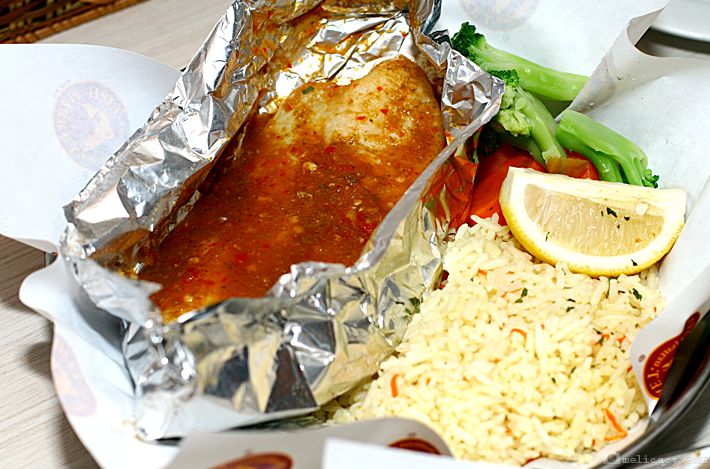 Spicy Baked Fish, served with Garlic Herb Rice and Veggies ($15.95)
The endless array of fish was to my utmost delight –since fish is a huge staple in my diet.
The tender Spicy Baked Fish brings a level of familiarity to the locals' palates, with its stimulating-fiery marinate that gives off nuances of tamarind among other spices.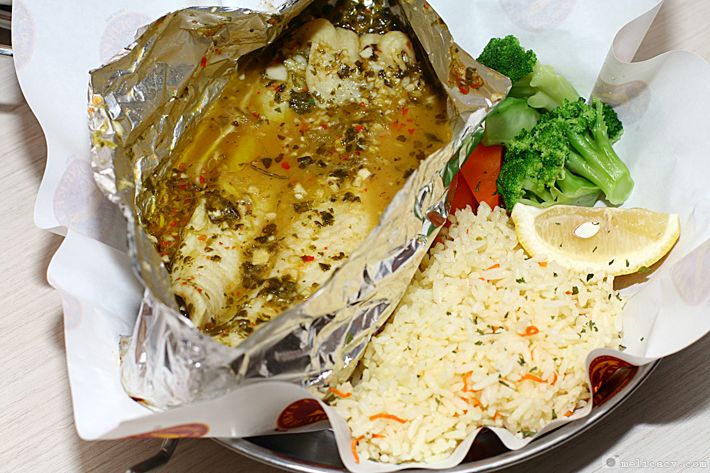 Mediterranean Baked Fish ($15.95)
Using the same dory fillet as the aforementioned dish, this Mediterranean version embraces a flavourful blend of spices and herbs that entices and allures.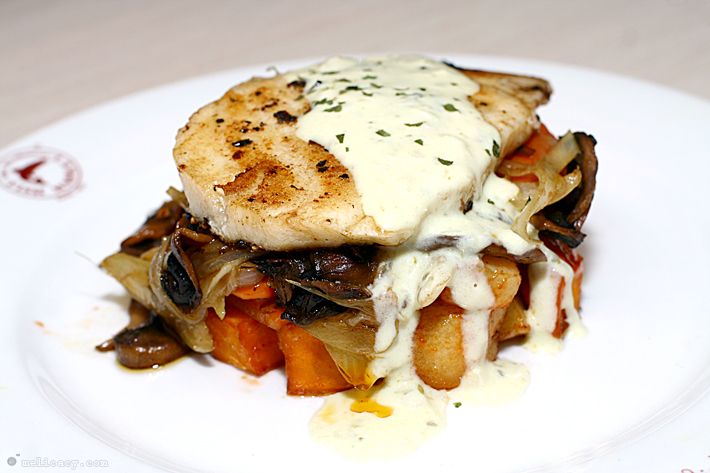 Grilled Cod Fish ($19.95)
The Grilled Cod Fish is simply yet elegantly presented, lightly seasoned and dribbled with garlic herb sauce. Accompanying the fish is a mixture of smoky sweet potatoes chunks, potatoes and sautéed vegetables.

Poached Cheesy Dory ($15.95)
Decadent cream cheese oozes from the tender hunk of poached dory fillet. To amp things up, the spicy cream sauce offers a greater depth of flavour. Carbohydrate lovers will be deprived of the belly-fillers though, as sides comprise solely of broccoli and carrots.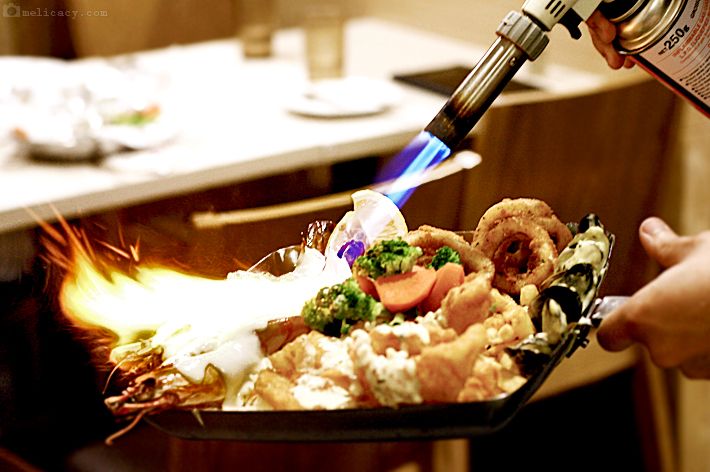 Flaming King Prawns Platter ($49.95)
The Flaming King Prawns Platter makes an impressive entrance. Sizable prawns are smothered with their secret concoction, the 'Manhattan Flaming sauce', before being blow-torched till the air is perfumed with the aroma of the caramelised sauce. The result is succulent flesh accentuated with a lingering smoky finish.
The supporting roles in this sumptuous platter include crispy fish fingers, fried calamari and garlic herb mussels, without missing the omnipresent Garlic Herb Rice and veggies.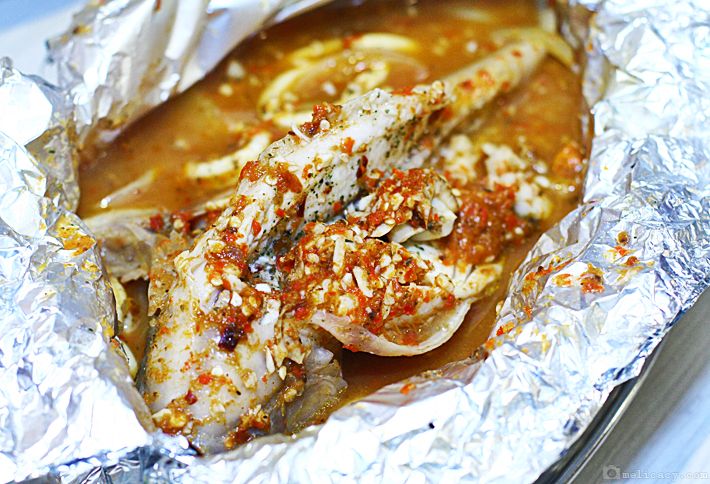 Sexy Hot Whole Fish ($32.95)
To feel like you're a stone's throw from the sea, order the Sexy Hot Whole Fish. You can almost hear the waves crashing. The succulent fish is poached in a spicy broth, infusing all the flavours within. The delectable broth should not go to waste –you could drink it like soup if your palate dares, or you can also soak it all up with the baguette served alongside. Swimming with the fish are scallops, calamari, carrot, onion and celery –this generous portion is good for sharing.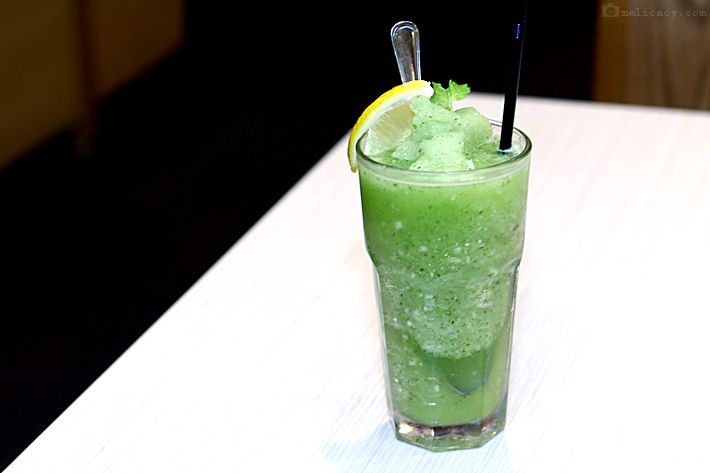 Citrus Mint ($5.50)
To quell the burning sensation of the preceding heat-infused dishes, order the Citrus Mint. This refreshing beverage is composed of freshly squeezed lemons and fresh mint leaves –it well deserves to be titled as their 'Signature Drink'.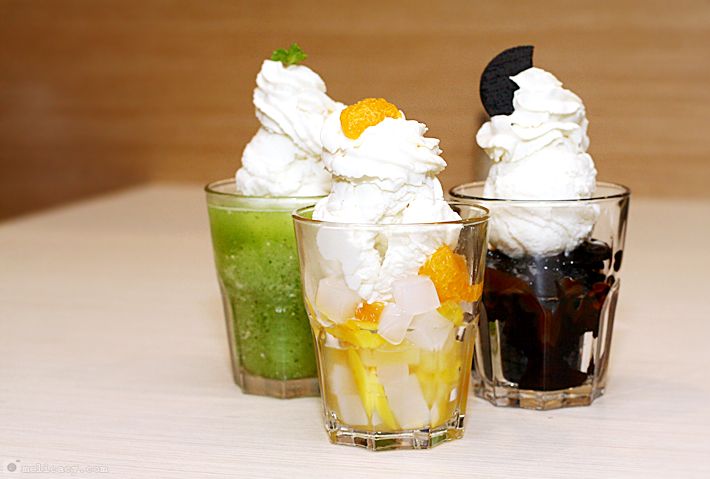 Citrus Sundae, Fruit Sundae and Cookie Sundae ($2.90, $2.90 and $3.50 respectively)
The Citrus Mint Sundae draws its inspiration from their popular Citrus Mint beverage. If you've ordered the Citrus Mint, I urge you to try something else.
Out of the three Sundaes, the Fruit Sundae is a personal favourite. The tropical fruit toppings certainly bring a burst of refreshing juiciness to the palates, in contrast with the creamy ice cream.
The Cookie Sundae is basically large pieces of oreo cookies drizzled with chocolate fudge and topped with a scoop of vanilla ice cream.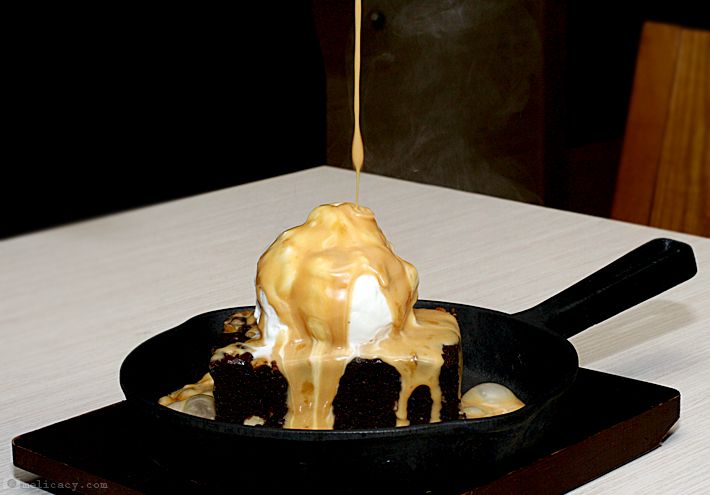 Sizzling Brownie with Ice Cream ($9.90)
"Warm, moist brownie is topped with a scoop of vanilla ice cream, a drizzle of caramel sauce and a sprinkling of nuts. Everyone was relishing till the very last crumb." This was extracted from my other post; I loved it back then, and still love it now.
This dessert, served on a hot plate, is an exemplar case of stepping out of boundaries. The crust at the bottom of the pan is worth scraping for.
Dine at The Manhattan FISH MARKET on your birthday and receive 10% off your total bill. If you reserve a table in advance, you'll also receive a complimentary Manhattan Drink Tower, a special concoction, with a minimum spending of $50 for 6 pax and above.
For the list of outlets, visit: http://manhattanfishmarket.com/sg/menu-location.html
Join in the conversations on The Manhattan FISH MARKET's Facebook page at www.facebook.com/MFMSingapore.