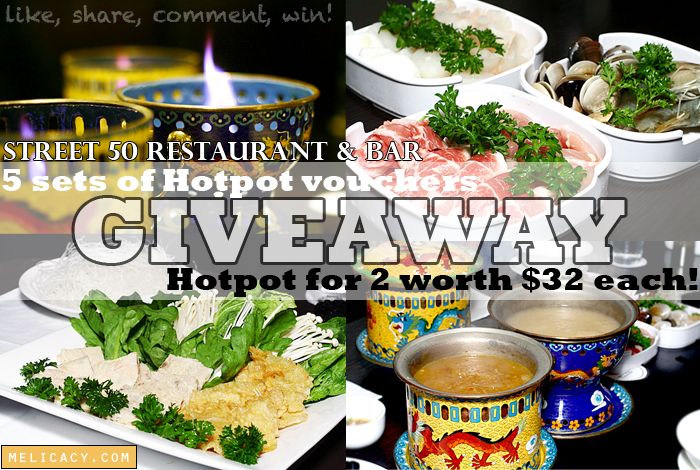 Have you participated in the Hotpot Vouchers Giveaway? There are 5 sets of Hotpot for 2 worth $32 each to be won. Giveaway ends 12 June! Find out how to win here: http://melicacy.com/?p=5596
For those who have joined the giveaway, here's what to anticipate: Premium meat, seafood and vegetable platters, noodles, rice, an infinite refill of your preferred soup base, and a broad array of dipping choices.
The comfort factor definitely enters into the equation, and so is the convenience factor. Just a few steps away from the zoo-like atmosphere of the bustling Vivocity, SREET 50 Restaurant & Bar at Bay Hotel offers a calm respite at a decidedly unhurried pace.
Read about my previous dining experience at STREET 50 (here), where I sampled a selection of globally inspired items from the a la carte menu.
Hotpot joints are not an unusual sight in Singapore. It is one of Singaporeans' favourite recreational activities amongst others such as sports, movies and karaokes. We can spend the entire evening just exchanging conversations while cooking our favourite ingredients in a boiling pot of soup.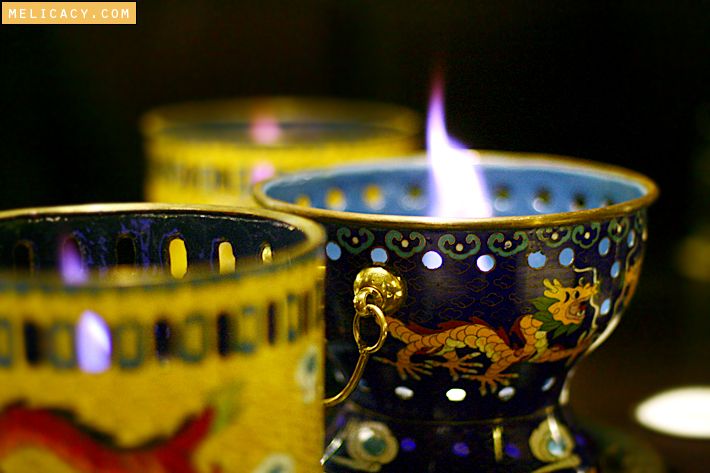 While there is an escalating number of hotpot options island-wide, STREET 50 stands out with its antique-looking hotpot that uses actual flame rather than gas. Also, what distinguishes a superior hotpot from the rest boils down to the quality and freshness of the ingredients. The soup base is another deciding factor that can easily make or break the meal.
There is no doubt about the massive number of unfavourable reviews depicting the dubious quality of hotpot; the quality is especially susceptible to inconsistency at buffet-style hotpot restaurants. STREET 50 offers a rewarding dining experience with its consistently good quality, while diners dine in a clean and hygienic environment.
There are two soup bases to choose from –the Imperial Chicken and Siamese Luck. Diners get full possession of their own individual hotpots, which totally comes with the license to double dip.
Siamese Luck is a personal pick. This tom yam broth is like no other. Boiled for 6 hours, the soup base is composed of a medley of aromatic ingredients such as onion, galangal, lime leaves, dried shrimps, blue ginger, chicken, chilli padi, lemongrass, coriander leaf & root, and secret ingredients that are not to be divulged. The spice level is also adjustable. What I love about this soup base is the remarkable flavour and richness of it, inheriting much of the sweetness from the onions that are cooked till terribly soft.
The chicken broth is in no way inferior; it is a result of 5 hours of boiling. Those with a lighter palate will enjoy this.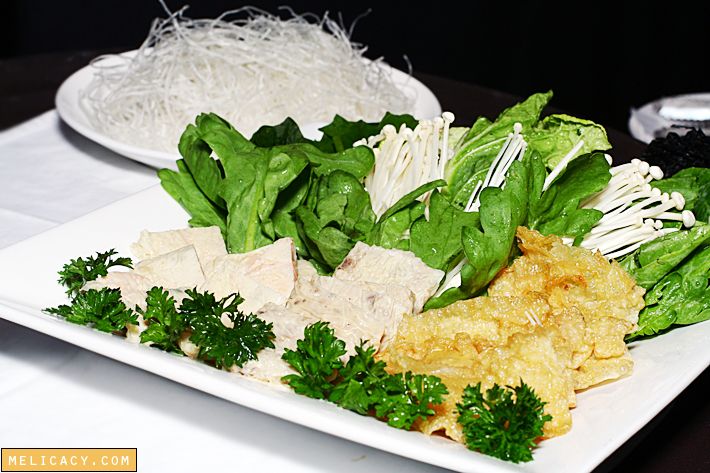 The portion size is more than sufficient for two.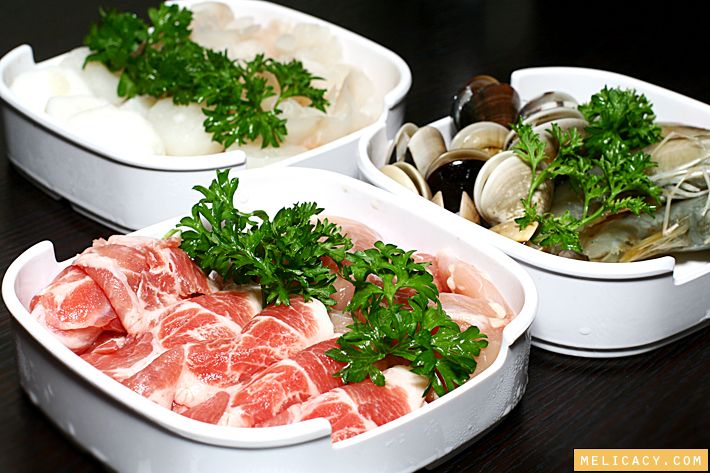 Pair your meats and seafood with your concoction of dip. Feel free to mix and match; there is sesame paste, chilli oil, preserved beancurd, sa cha sauce, minced garlic, garlic chilli, light soya sauce, sesame oil, chilli powder and chopped parsley.
For those in the mood, STREET 50 is where you can combine your love for hotpot and Asahi beer. The combo of Hotpot & Asahi Super Dry Mini Can Bucket (10 cans), good for two persons, is priced at just $50++.
To win a hotpot set for two, don't forget to join the giveaway here: http://melicacy.com/?p=5596
Make reservations here: https://book.chope.co/booking
STREET 50 Restaurant & Bar
Bay Hotel Singapore
50 Telok Blangah Road
Singapore 098828
Tel: (65) 6818 6681
Facebook page: www.facebook.com/STREET50
Bay Hotel Singapore
Website: www.bayhotelsingapore.com
Facebook page: www.facebook.com/BayHotelSingapore