Prego manifests itself as an Italian Trattoria, in every possible aspect of the restaurant –from the service style and communal dining to its rustic décor dominated by wood and marble.
It's new menu, launched in July 2013, stars Chef Antonio Facchinetti's creative take on traditional Italian fare, which combines age-old culinary methods and techniques with fine seasonal ingredients.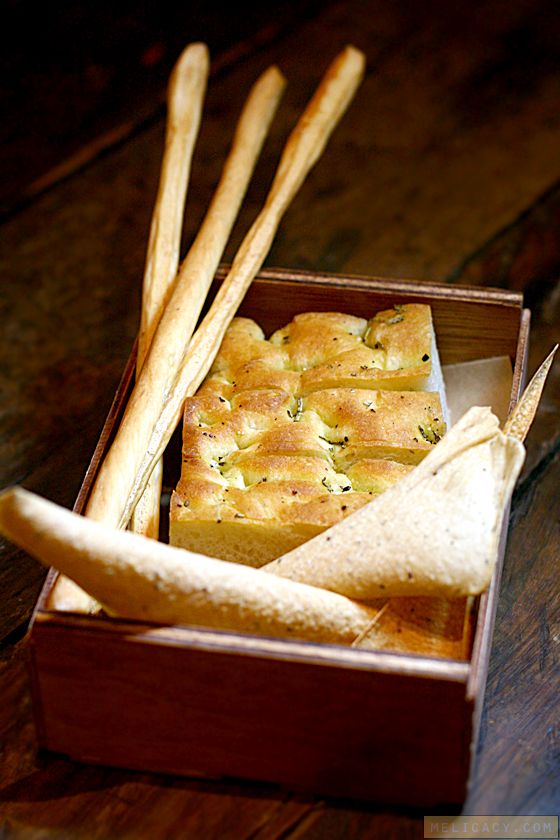 An assortment of breads, baked in-house, is served to the table with accompanying dips, beginning to whet our appetites before our meal commences.

Dips: Tomato with Basil, Ricotta Cheese with Caramelised Onion and Ricotta Cheese with Black Truffle
The thoughtful fabrication of each dip is thoroughly appreciated, as we dipped and smeared our breads obsessively without wasting a single blob. For a burst of freshness, go for the very traditional Tomato with Basil. The creamy Ricotta Cheese with sweet Caramelised Onion and the intensely aromatic Ricotta Cheese with Black Truffle are two dips you won't want to miss.

Stracciatella di Bufala – tasting portion ($26 for actual portion)
The Stracciatella di Bufala dignifies the role of an appetiser, which is to stimulate the desire to eat. The balanced composition includes succulent marinated king prawn, tomato and buffalo cheese, enhanced with fresh oregano and spring onions.

Cotechino ($23)
A personal favourite in the appetisers section is the Cotechino. This treasured family recipe is passed down from Chef Antonio Facchinetti's grandmother –very homely and traditional. Served in a sizzling pan are slices of juicy and fatty Italian pork sausage, roasted organic sweet pepper sauce and fragments of toasted bread.

Paccheri ($42)
This dish features an unassuming jumble of Maine lobster, roasted heirloom tomatoes, basil and paccheri, a hollow tube-shaped pasta that's about 1 inch in diameter. Both its presentation and taste gives off an effortlessly rustic vibe, corresponding with unrivalled delectability and well-balanced flavours.

Truffle Risotto (Off-the-menu)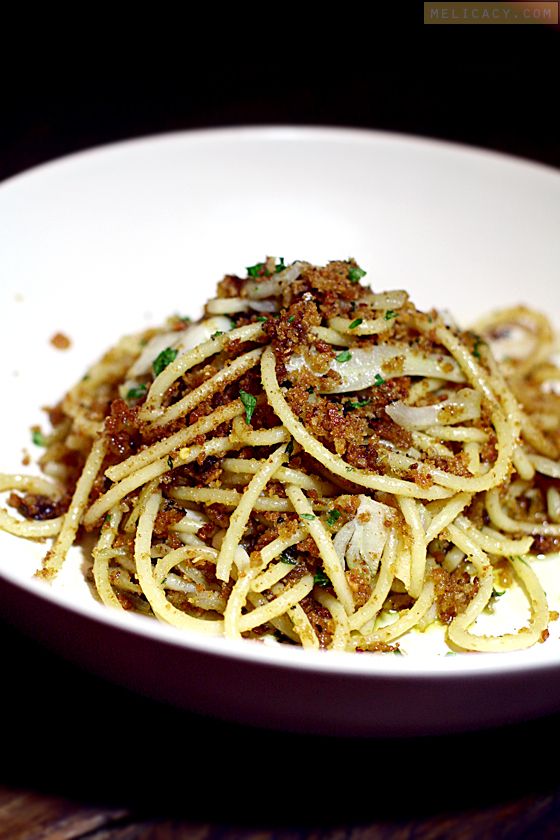 Bucatini ($36)
Bucatini is a thick spaghetti-like pasta with a hollow centre, which allows more surface area for flavour-seeping. The salty crumbly bits, made of breadcrumbs and black anchovies, instantly remind me of Hae Bee Hiam (Dried Shrimps Sambal). Tossed with calamari, breadcrumbs and fennel, this dish proves to be a worthy contender in the pasta section.

Merluzzo ($42)
A safe choice for fish lovers would be the Merluzzo, a dish that highlights the freshness and pristine quality of codfish. Baked to a perfect crispy skin and tender flaky flesh, the fish is accompanied by artichoke, pomodorini, kalamata olives and mashed potatoes.

Stinco d'Agnello ($30)
Dedicated to the carnivores, the Stinco d'Agnello is comprises braised lamb, roasted fennel and potatoes. The meat is fall-off-the-bone tender. Well-marinated and braised for long hours, the robust flavours have successfully penetrated the meat down to the bone.

Zabaglione ($14)
To end the meal on a light note, the Zabaglione is a dessert of fresh berries topped with port wine-infused sabayon.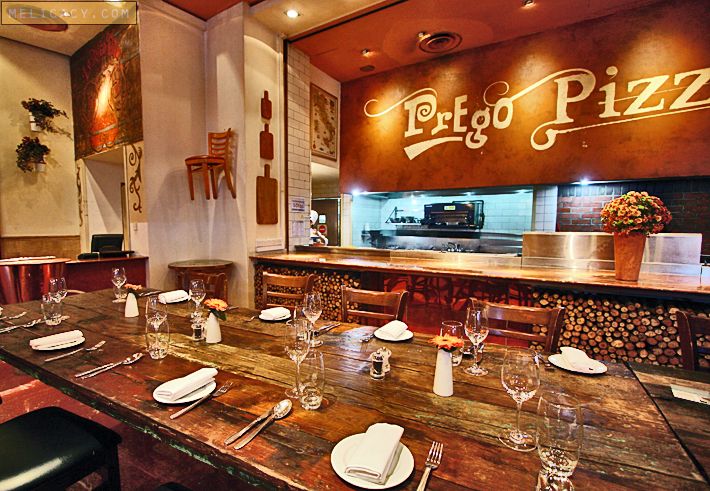 Make your reservations here: http://book.hungrygowhere.com/prego/ / call (65) 6431 6156 or email dining.singapore@fairmont.com
Prego
Level 1, Fairmont Singapore
80 Bras Basah Road
Singapore 189560