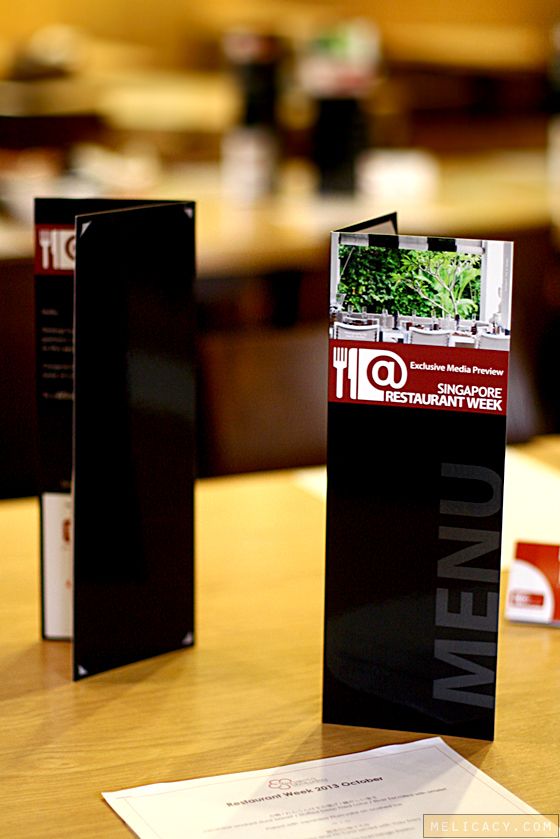 Presented by American Express and organised by DiningCity, Singapore Restaurant Week is back for its 7th edition, happening from 7 to 13 October 2013. This is the time of the year when participating restaurants will offer a specially curated 3-course menu at an affordable price of $25++ for lunch and $35++ for dinner (DiningCity Star-awarded restaurants charge a supplement of $15 for lunch and $20 for dinner) –a fantastic opportunity to dine at dream restaurants without breaking the bank.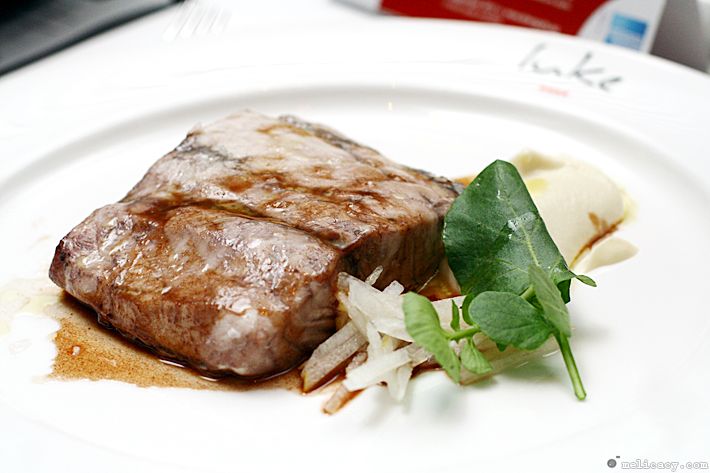 Check out my coverage of the past 2 editions here: Singapore Restaurant Week March 2013 and Singapore Restaurant Week October 2012.
With a record-breaking number of 40,000 seat bookings in its last edition in March 2013, you ought to get the gist that the fastest fingers will prevail, securing desirable seats at the most popular restaurants.
Hot favourites include Au Jardin, Bistro Du Vin, Absinthe, Garibaldi, Gattopardo, Salt Grill & Sky Bar, Boathouse, Gunthers, Stellar @1-Altitude, Basilico and more.
Notable dining establishments such as &made, Shelter in the Wood, Bacchanalia, Fordham & Grand, Bar-Roque Grill, Candlenut Kitchen, Arossa Kith Café @Sentosa Cove and more, will be participating in this week-long gastronomic affair for the very first time.
This edition, the focus is on 'Healthy Dining'. Many participating restaurants will be offering a healthy option next to their appointed Restaurant Week menu to entice the health conscious crowd.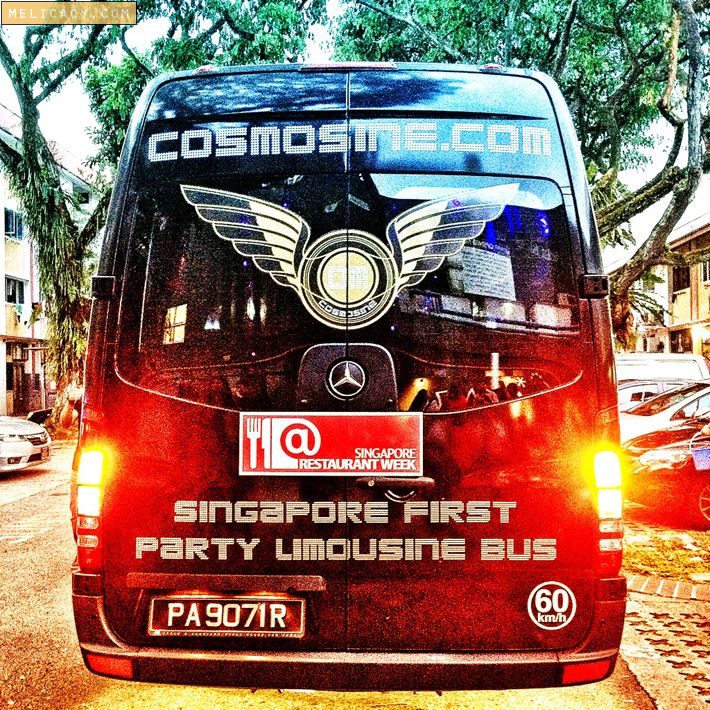 I was invited to a media preview of Singapore Restaurant Week October 2013 edition, where we went on a mini excursion to 3 different restaurants for 3 different courses, chauffeured around the city in a swanky disco van.
Marugoto Shokudou
4190 Ang Mo Kio Ave 6, Broadway Plaza #01-01, Singapore 569841
http://www.marugotoshokudou.com/
The food trail commenced at Marugoto Shokudou, a Japanese restaurant nestled within the bustling heartlands of Ang Mo Kio in the recently refurbished Broadway Plaza.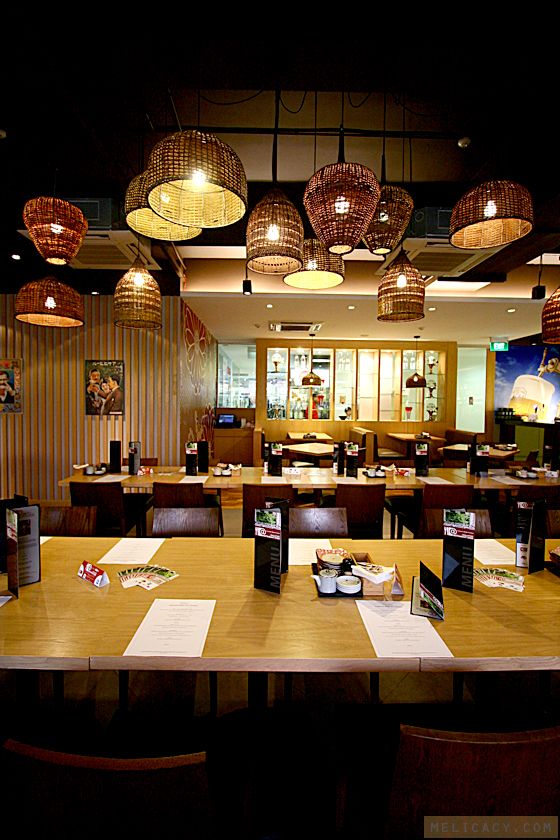 The culinary team at Marugoto Shokudou is dedicated to bringing a bona fide Japanese dining experience to the heartlands without exorbitant pricing.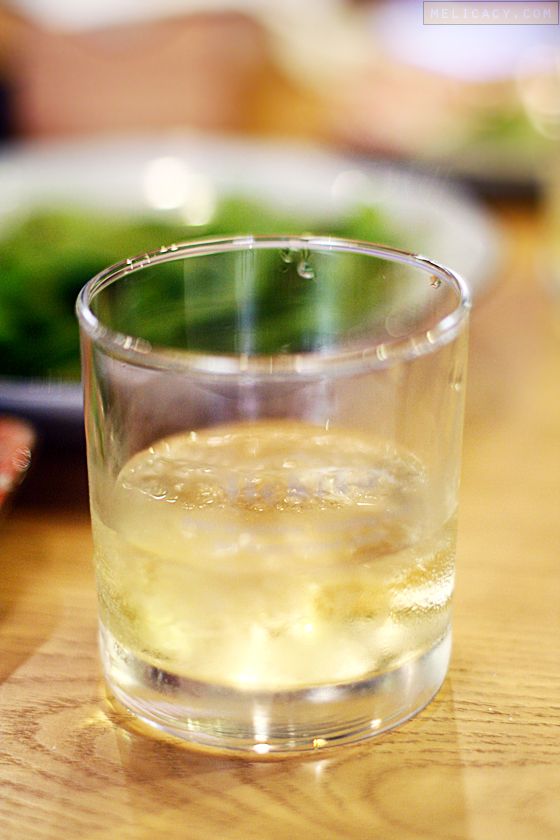 The beverage menu includes an extensive selection of sake and shochu.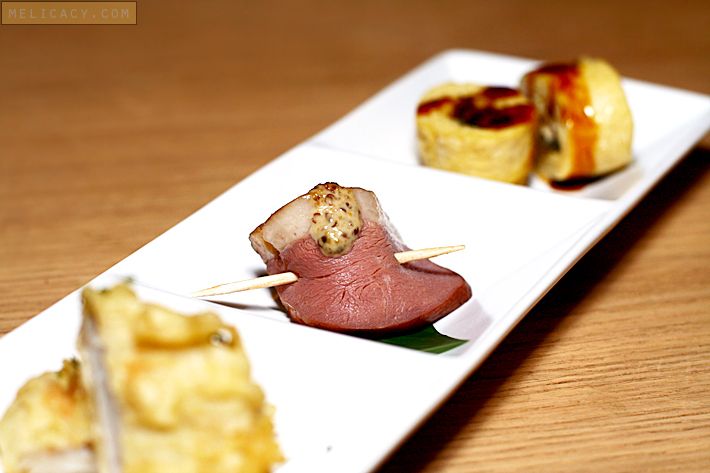 Sliced Duck Breast with Special Miso Paste
A trio of starters was served in sampling portions, showcasing the chef's mastery in various culinary techniques.

Deep Fried Lotus Roots with Fish Paste
The Deep Fried Lotus Roots with Fish Paste would've been a massive hit if not for the fact that it has been left out for some time and was served to us only when all the guests have arrived. The lotus root provides a refreshingly juicy crunch under that golden crust, with thin layers of fish paste contributing to the multitude of textures.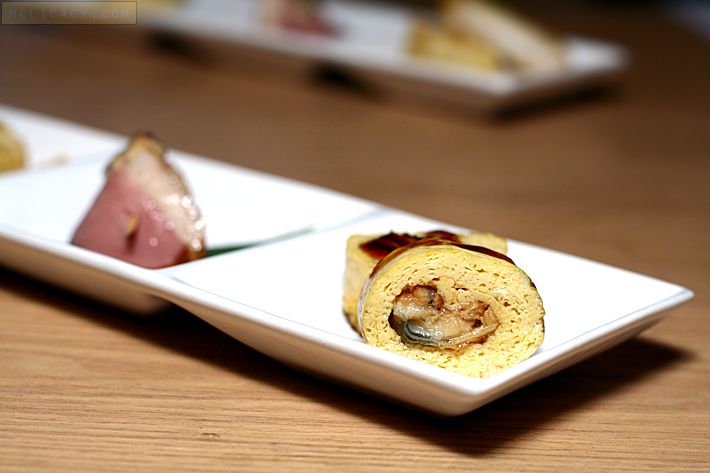 Unagi Dashimaki; Japanese Omelette rolled with Eel
The Unagi Dashimaki is an instant appeal to egg and unagi lovers alike.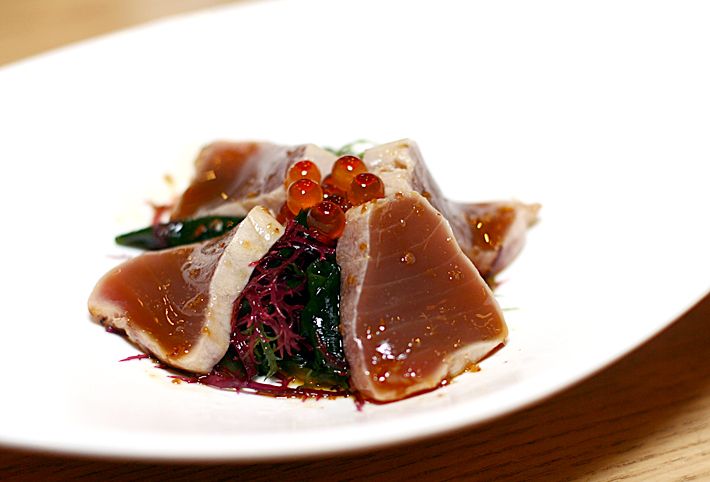 Seared Tuna with Juvenile Seaweed and Vine-Grated Dressing
This unassuming and humble restaurant proves itself to be a worthy contender in the Japanese dining scene with its above-average culinary standards.
Zafferano
Level 43, Ocean Financial Centre, 10 Collyer Quay, Singapore 049315
Zafferano.sg
After our starters at Marugoto Shokudou, we moved on to an Italian restaurant for mains, where Zafferano, perched on the highest floor of Ocean Financial Centre 240 metres above ground level, wowed us with its posh ambience and spectacular view.
Helming the kitchen is Chef Fabio Cuuccheli, who hails from Milan. His culinary philosophy and passion revolves strongly around preserving an ingredient's natural flavours and complimenting them with other fresh and seasonal produce.
Wine connoisseurs will be glad to know that Zafferano stocks an extensive range of wines. The al fresco terrace makes for an ideal spot for drinks and light bites while watching the diminishing sun and glittering Marina Bay skyline that follows as night falls.
We were served a bigger-than-bite-sized amuse bouche of prosciutto and mozzarella sandwiched between crusty brioche, which succeeded in rousing our palates.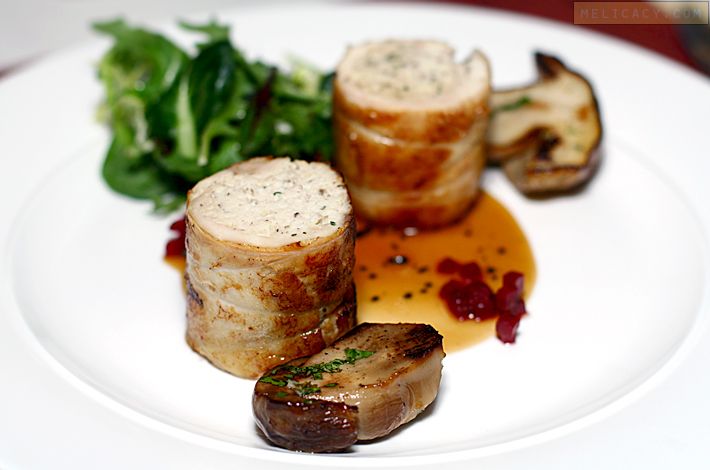 Baby Organic Free Range Chicken with Truffle Farce, Porcini Mushrooms, Beet Root and Herb Salad
What I enjoy most about eating out is getting inspired to replicate dishes in my own kitchen. Zafferano is one place I'd love to revisit to forage for more inspirations.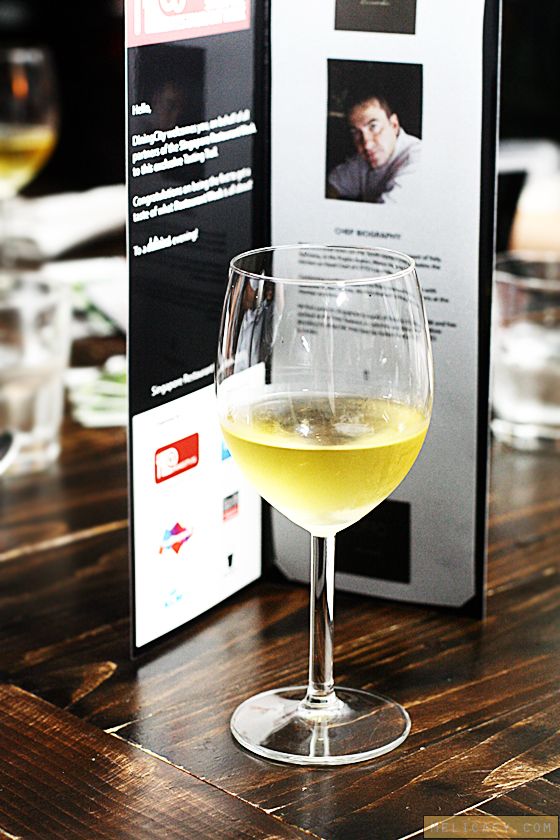 The food trail concluded at Otto Locanda, where we bathed our palates in saccharine sweetness.
Having dined at Otto Locanda on several occasions, never once was I disappointed with my dining experience. Read my review here: http://melicacy.com/?p=5227

'Tiramisu al Caffe'
Dessert was a traditional Tiramisu that's paired with an Espresso Coffee Sauce; it is one of the most enjoyable Tiramisus in Singapore.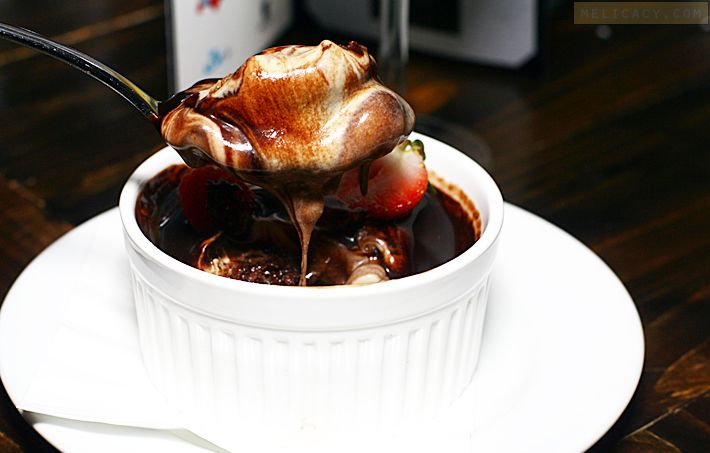 Dig into the pool of chocolate sauce to uncover coffee-spiked sponge cake laden with creamy mascarpone cheese.
BUCKET – Scratch & Win!
There are amazing prices to be won during the 7th edition of Singapore Restaurant week, which include Uber Vouchers for complimentary limousine rides, and dining vouchers to participating restaurants. The Grand Draw prize is a pair of tickets to Amsterdam to experience Amsterdam Restaurant Week. Eyes on the big prize!!!
Book your seats now!
American Express Cardmembers enjoy exclusive booking privileges from 4 September 2013, while public booking commences on 11 September 2013. All bookings can be made online from 11 September 2013 at www.restaurantweek.sg.
Subscribers to the DiningCity.SG newsletter will enjoy advance booking from 9 September 2013. To sign up for the newsletter, simply log on to www.DiningCity.SG.