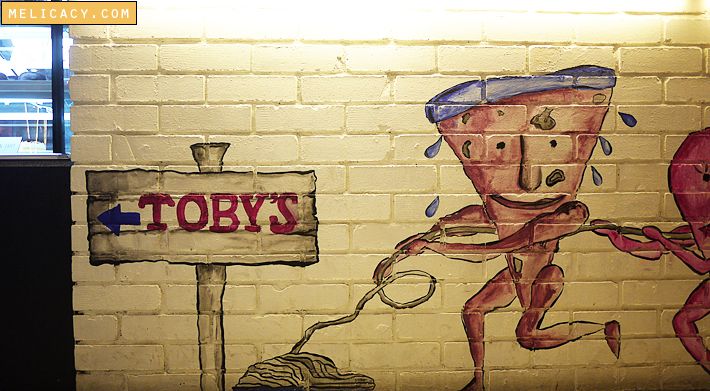 Looking for a quaint and casual restaurant to settle down for a value-for-money lunch in the bustling Parkway Parade shopping mall? You can consider TOBY's The Dessert Asylum.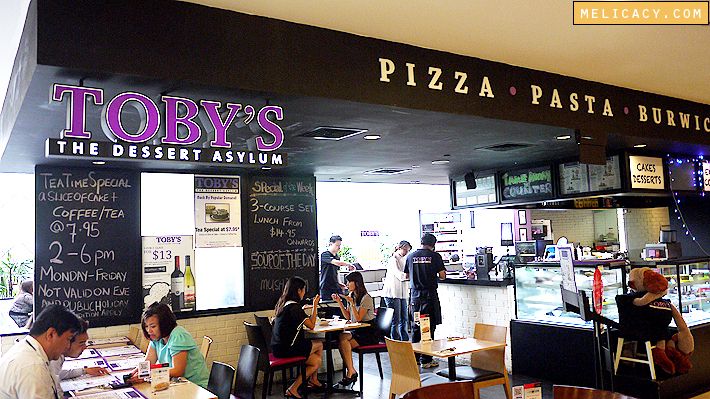 3-Course Set Lunches start from $14.95, where diners can choose from a wide variety of mains from pasta to pizza, salads to meats, and sandwiches to burgers, valid for dine-in only from Monday to Friday, 11.30am till 3pm.
Each Set Lunch comes with 'Soup of the Day', Choice of Main Course, and Coffee, Tea, or Fountain Drink.
Set Lunches are categorised into three groups: Platinum ($19.95), Gold ($16.95) and Classic ($14.95).

Sautéed Tuna Fish Spaghetti – Platinum 3-Course Set Lunch ($19.95)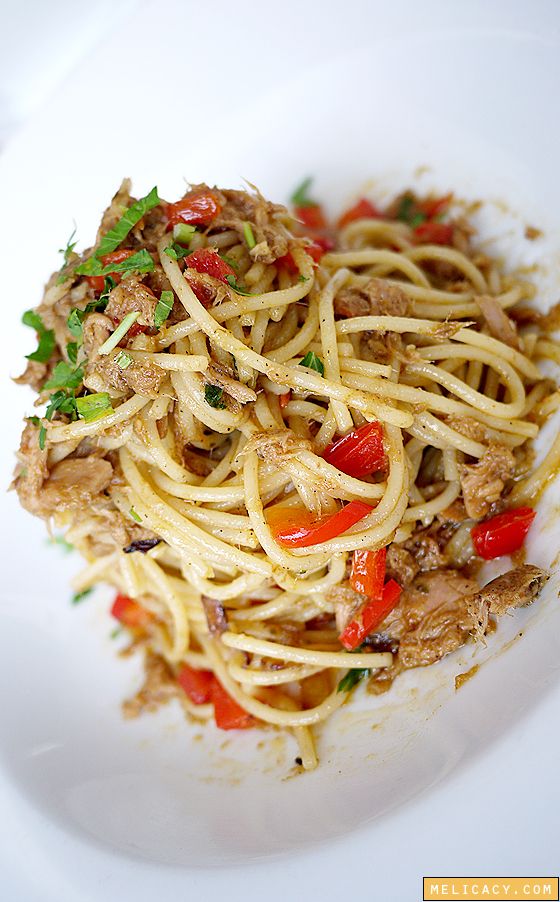 Tossed with tomatoes, chilli, fresh herbs and generous chunks of tuna, this item makes for a substantial meal. Those who can't take the heat should avoid this dish though –chilli padi is identified as one of its spice-lending ingredients.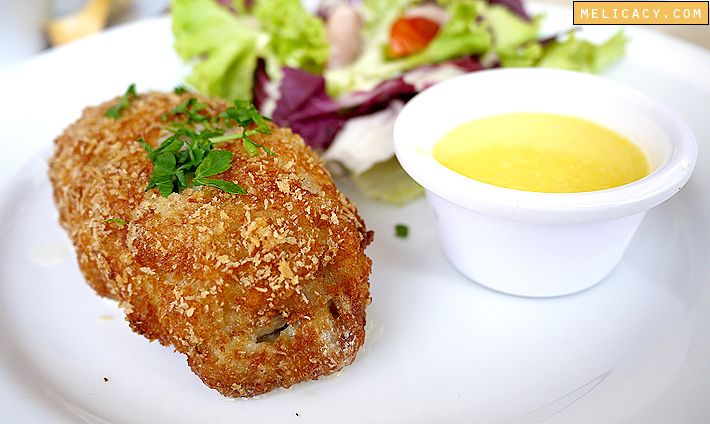 Chicken Cordon Bleu – Platinum 3-Course Set Lunch ($19.95)
This dish resonates with my childhood memories, as I've always been intrigued by the multiple textures encrusted underneath that crispy breaded layer. It was an instant 'must-order' the moment I spotted this on the menu.
The Chicken Cordon Bleu here is served with a side of salad and a buttery orange sauce.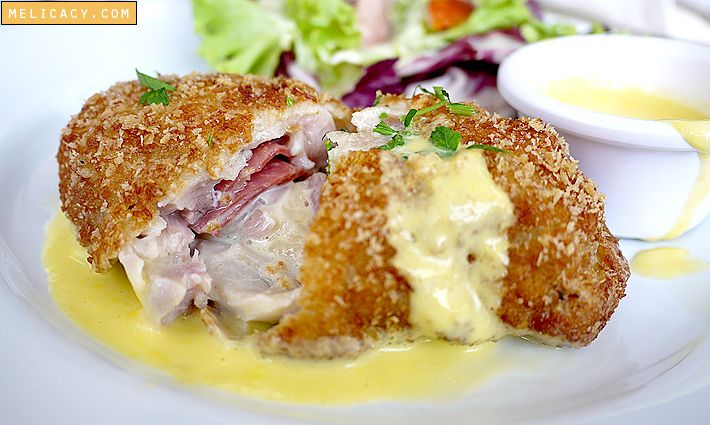 Economical picnic ham is used in this recipe, which somehow does not justify its 'platinum' title, but that's just me being picky. I'm pretty sure a whole lot of other eateries use picnic ham too. If they want to stand out from the ordinary crowd, they could up their game a little on their choice of ingredients.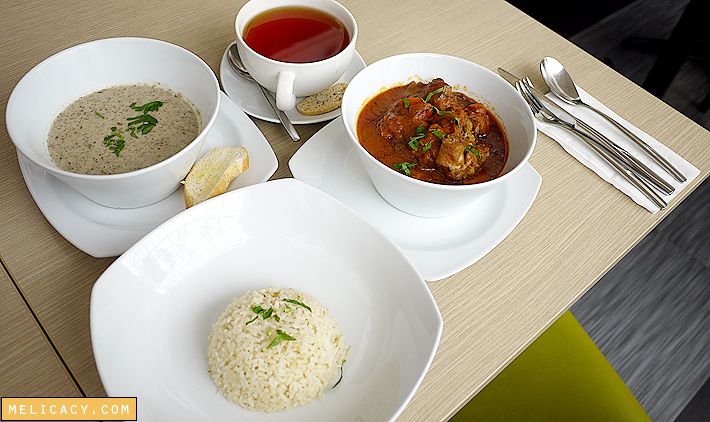 Toby's Most Famous Chicken Stew – Gold 3-Course Set Lunch ($16.95)
Toby's Most Famous Chicken Stew comes highly recommended. Take your first whiff and your first bite, and you will instantly grasp how this dish got its name.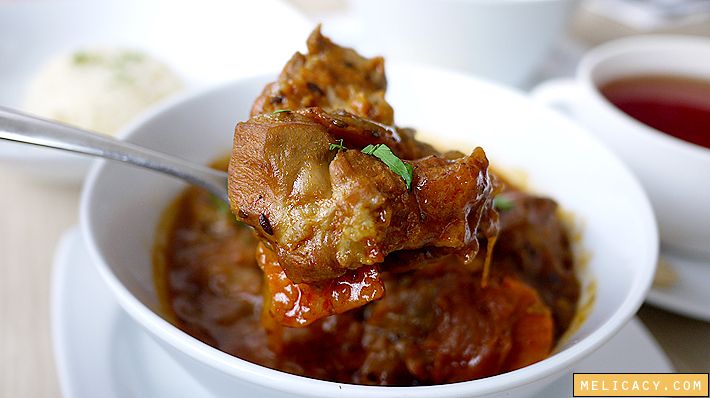 Toby's Most Famous Chicken Stew comes with potatoes, mushrooms, onions that are cooked till ethereally soft, carrots and succulent chicken, steeped in an intensely flavourful tomato-based sauce. The stew is served with garlic rice alongside, which I found the entire portion of this set lunch more than sufficient.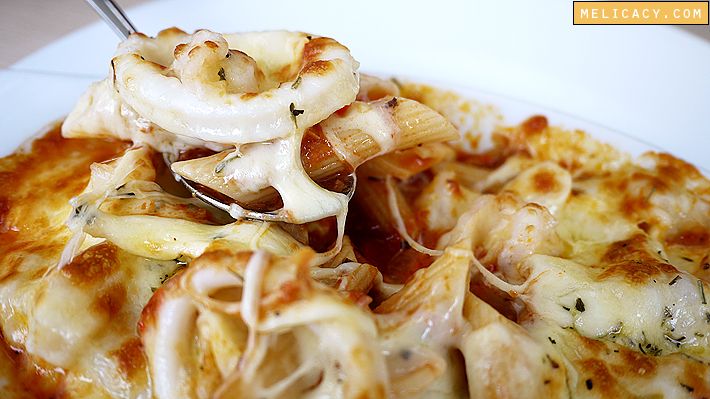 Baked Penne with Spicy Seafood ($15.95)
We also explored the a la carte menu, and found a gem or two. Baked Items come with your choice of rice or penne, doused in a creamy sauce, topped with mozzarella and sent to the oven for a round of baking.
Options include Chicken & Mushroom, Mushroom, Ham & Mushroom, Pepperoni, Meatball & Ham, and Stewed Pork.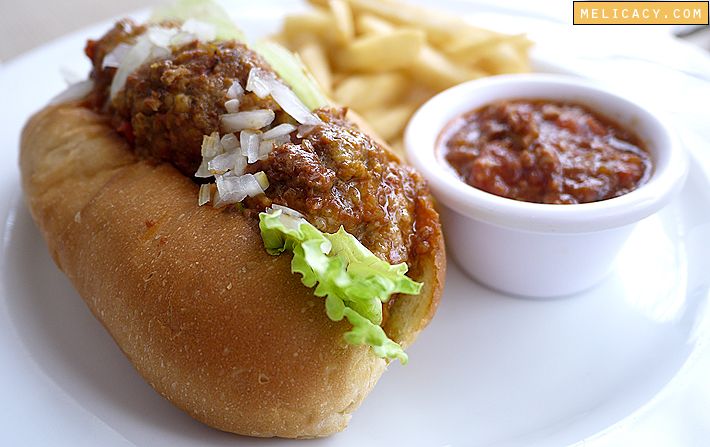 Beef Meatball Dawg ($12.95)

German & Cheese Bratwurst Dawgs Combi ($16.95)
One of their House Specials, the German & Cheese Bratwurst Dawgs Combi comes with a choice of potato salad, fries or garlic rice. Why is this item called a House Special when the sausages not even their recipe, or made from scratch in their kitchen? Anyway the sausages are a tad salty for my liking, but not horrendous.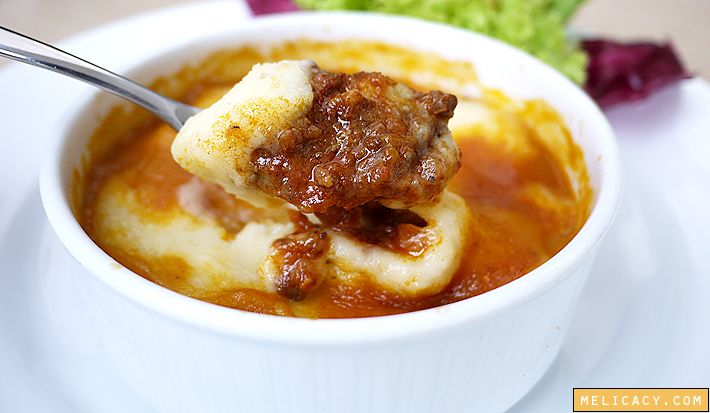 Toby's Beef Shepherd's Pie ($13.95)
I really wanted to like this dish, I really wanted to. Shepherd's Pie is one of my favourite comfort foods and I would order it almost every time I see it on a menu. Being its House Special, I would expect to be wowed –but here comes the disappointment. It is missing that layer of baked golden crust. No cheese. It's basically a layer of ground beef submerged in a tomato-based sauce, topped with mash that seemed diluted. This dish needs a lot more refinement, but definitely not hopeless.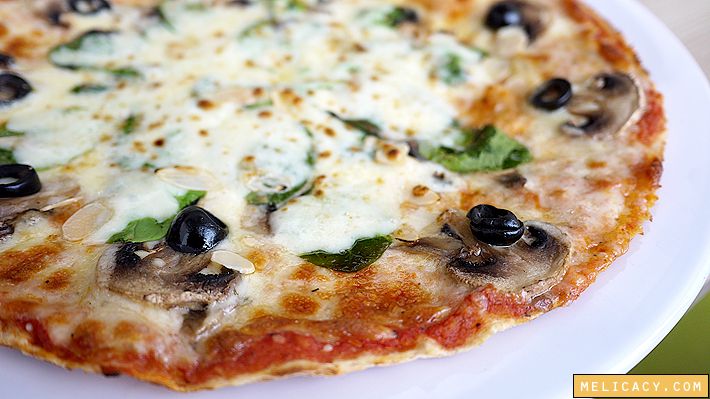 Mushroom & Spinach Pizza ($14.95)
Pizzas are pretty decent I must say. The crust is thin and crisp, just the way most people (especially those on a low-carb diet) like it.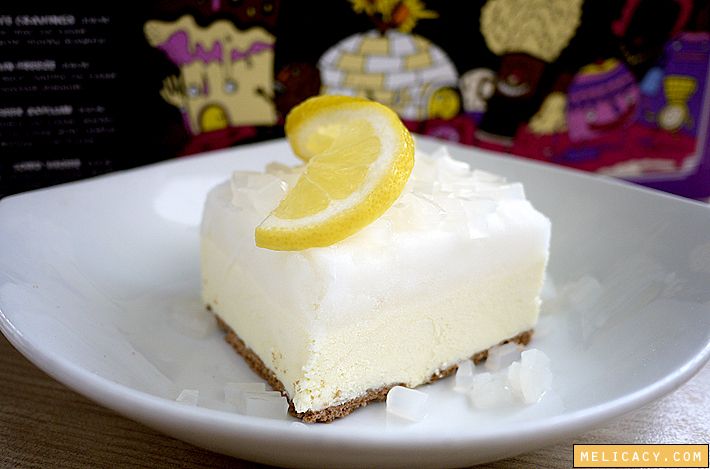 Although their desserts are highly raved, especially their mudpies, I can only afford to stomach one after all that food.

Brain Freeze ($10.95)
The Brain Freeze is composed of lemon sorbet, vanilla ice cream, and a base of what seems like cake. The ice crystals speckled throughout the vanilla ice cream was not a pleasant taste sensation, but on a whole this item makes a great palate-cleanser with its refreshing properties.

Oreo Monster ($9.50)
There is quite a wide range of beverages to choose from, including milkshakes, ice blends and sodas.

Pear-a-dise ($5.95)
The Pear-a-dise is highly recommended. It's essentially an ice-blended drink involving fresh pears –a delightful and refreshing drink.

Foreground: Lychee Lust ($5.95); Earl Teaser ($7.95)
The Lychee Lust pales in comparison with the Pear-a-dise. It could benefit from a little more lychee juice.
The Earl Teaser is basically earl grey tea topped with a scoop of vanilla ice cream. Those with a sweet tooth may want to request for some syrup as the earl grey tea comes unsweetened.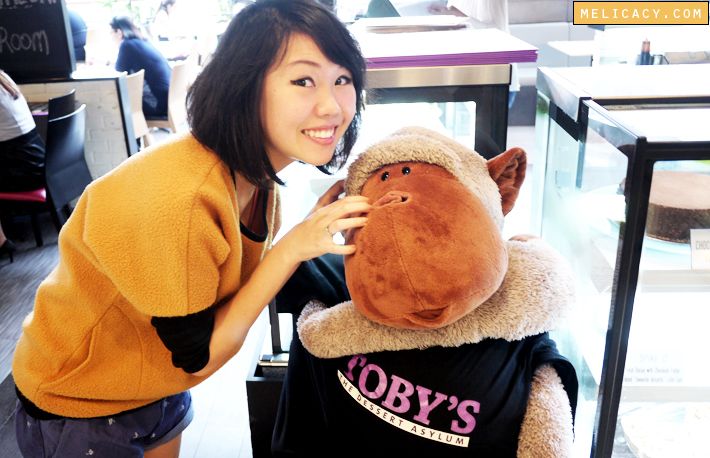 The dining experience was pleasant on the whole, but there's definitely room for improvement in matters of food quality. I'll definitely return to try their desserts.
TOBY's The Dessert Asylum
#02-68/70 Parkway Parade
80 Marine Parade Rd, Singapore 449269
Tel: (65) 6346 2435
Facebook page: https://www.facebook.com/TobysTheDessertAsylum
Opening hours: 11.30am – 10pm daily