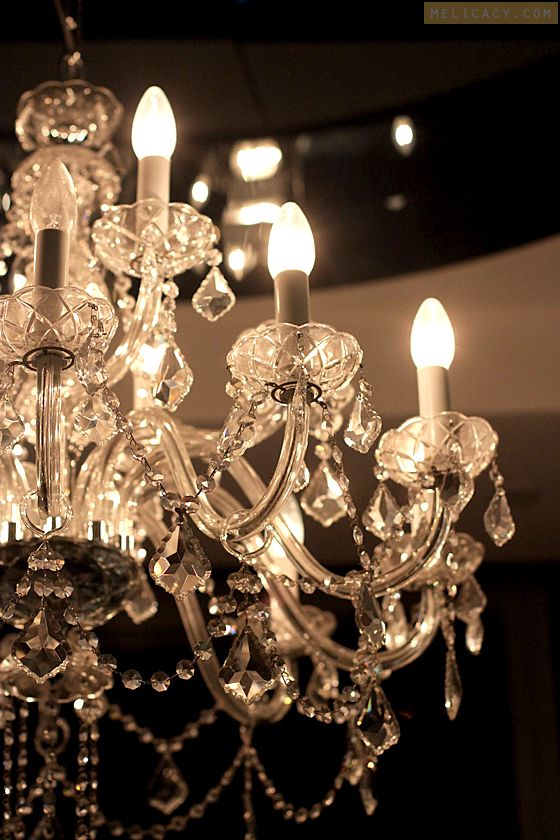 Utterly bedazzled by the elegant dining and posh settings of Zafferano during the media preview of Singapore Restaurant Week Edition 7, I left with a burning desire to return. Perched on the highest floor of Ocean Financial Centre 240 metres above ground level, this fashionable restaurant, bar and lounge provides a magnificent view and ambience.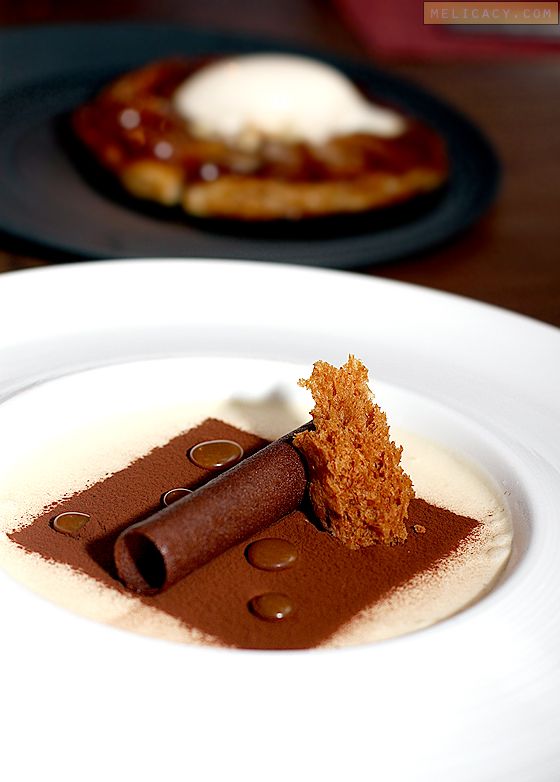 Chef Fabio Cucchelli's debut menu in Asia – showcasing a modern adaptation of classic northern and southern Italian cuisine with great emphasis on natural flavours – gives the perfect reason to revisit.
Having apprenticed at Thomas Keller's 3-Michelin-starred French Laundry in California's Napa Valley, who subsequently earned one Michelin star at La Siriola of Hotel Ciasa Salares in the Italian Dolomites after helming its kitchen for a year, Chef Fabio brings almost two decades of culinary experience across Europe to our Singapore culinary scene.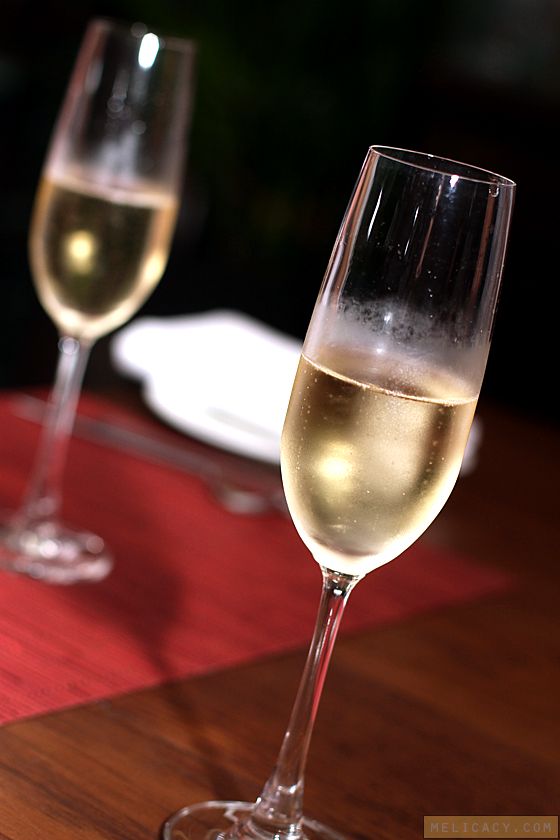 Combining Italian cuisine and fine wines, worth mentioning is the 1,000 bottle custom-designed walk-in cellar offering an extensive list of wines by the glass.

Insalata Zafferano ($18)
To kick-start the meal with something light, refreshing and heart-healthy, the Insalata Zafferano is a vibrant plate full of contrasting textures, comprising romaine hearts, fennel, Roma tomatoes, shallot, beetroot, capsicum and brioche croutons, dribbled with shallot cheese dressing.

Insalata di salmone scozzese ($26)
Thinly cut herb cured salmon with crisp salad, red cabbage and baby spinach served with honey mustard dressing
All eyes are on the glistening slices of herb-cured salmon, soon to be greedily grabbed the moment we put our cameras aside. The pristine saltiness of the salmon pairs pleasantly with the sweet-tangy honey mustard dressing.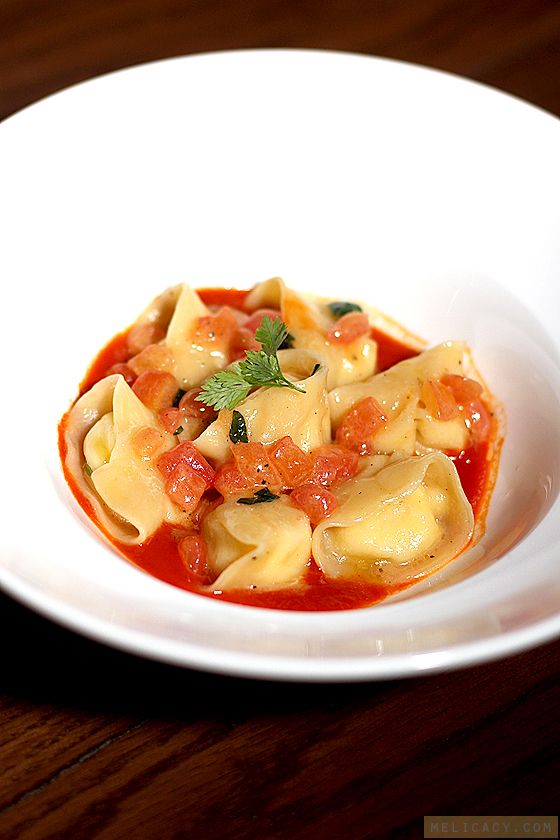 Ravioli di burrata ($24)
An outstanding vegetarian pasta option would be the Ravioli di burrata that is served in a shallow pool of tomato passata sauce accompanied by roasted tomato confit. Anticipation rises as you take your first bite; you get a burst of creamy goodness from the burrata (Italian cheese) filling accented with fresh basil, which is tastefully balanced by the tangy tomato elements.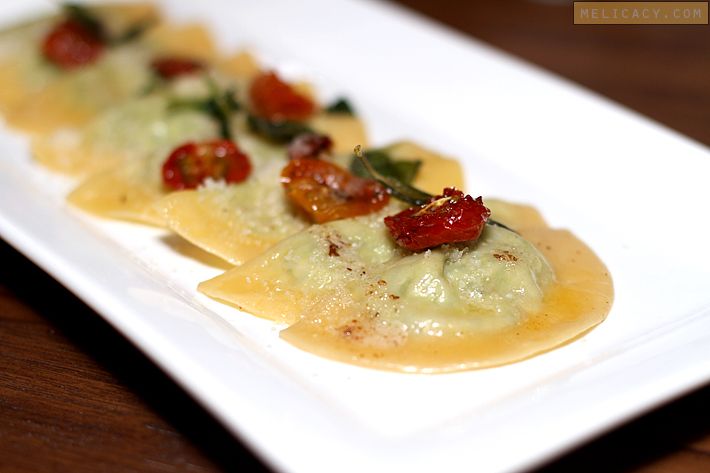 Mezzulune con ricotta e spinaci ($18)
Another noteworthy item is the Mezzulune con ricotta e spinaci. Pasta crescents are filled with ricotta cheese, spinach and enriched with sage butter, which proves favourably a way to win veggie haters around.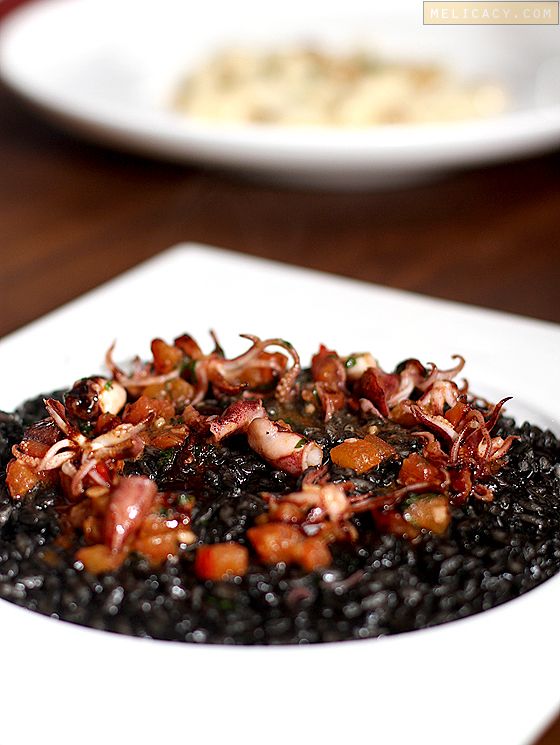 Risotto al nero di seppia ($24)
Squid ink dishes seem to be getting its deserved acceptance in our dining scene despite its unsightly appearance (and how leaves its mark on your teeth and mouth with an embarrassing smear). The Risotto al nero di seppia comes with baby calamari, red wine reduction and tomatoes that brings about a distinctive dimension of flavour.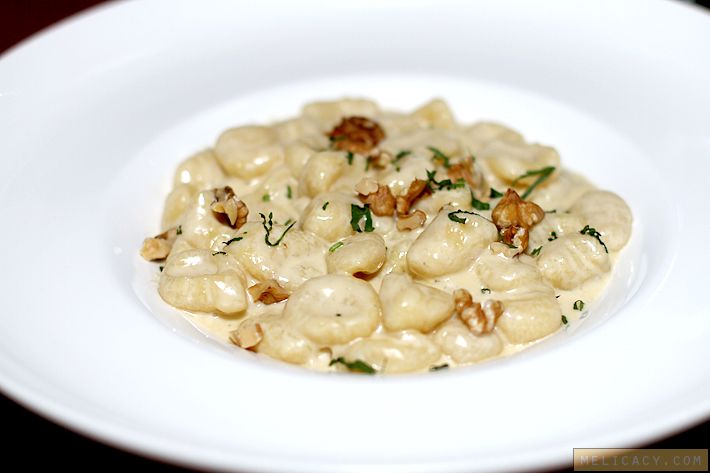 Gnocchi di patate al Gorgonzola e noci ($19)
The Gnocchi di patate al gorgonzola e noci spells comfort food all over. Firm, doughy and chewy knobs of gnocchi made with russet potato are blanketed with a creamy concoction richened with Gorgonzola cheese and topped with crunchy walnut flakes.

Guancietta di maiale Iberico ($35)
The Guancietta di maiale Iberico is certain to win many hearts with Iberico pork cheeks that's slow braised till fork tender, boldly flavoured with a valpolicella wine sauce. This dish is served with polenta.

Branzino cartoccio ($68)
Great for sharing among 3 to 5 persons, the Branzino cartoccio stars a whole seabass cooked in a large parchment paper along with fresh herbs, olives, capers, tomatoes and spring vegetables in which the freshness of the fish shines through.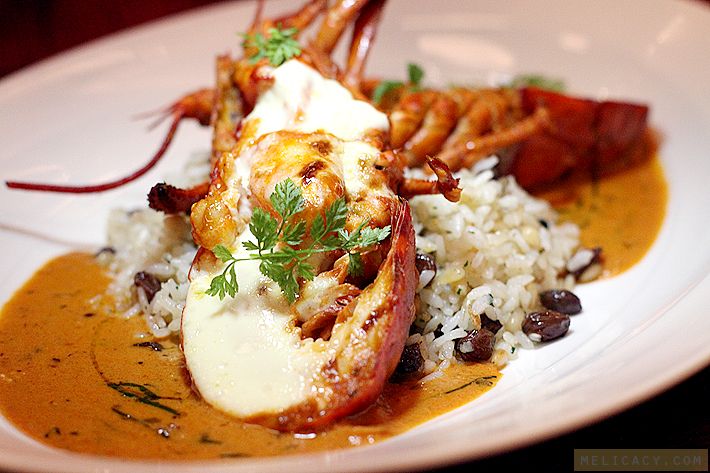 Astice alla busara ($86)
The Astice alla busara is a showstopper. Fresh Boston lobster is topped with crème fresche and baked to a light brown crust, and is accompanied by chilli tomato sauce and a generous portion of fragrant pilaf rice speckled with raisins nd pine nuts. This dish feeds two comfortably.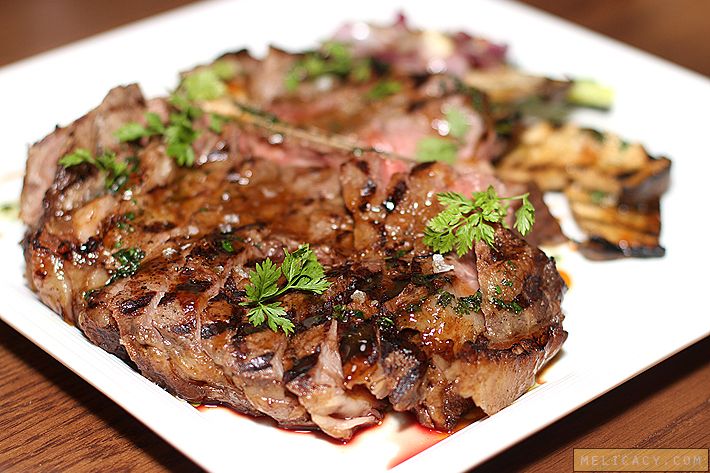 Fiorentina alla brace ($168)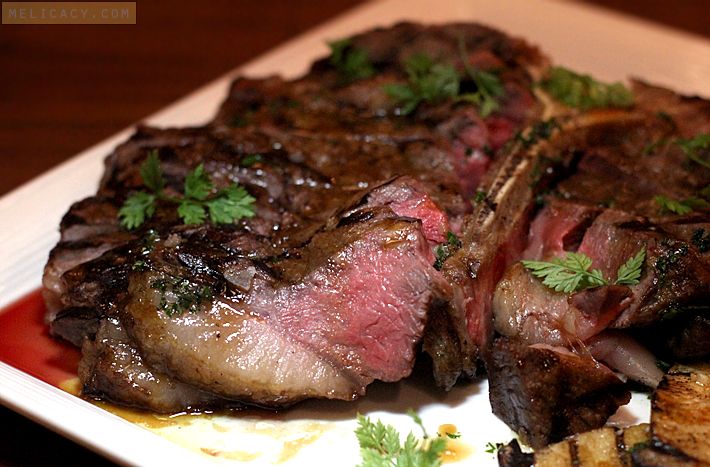 Carnivores will be instantly drawn to the massive platter of Fiorentina alla brace, which is essentially juicy charcoal-grilled 900g Black Angus T-bone steak served with oyster mushrooms, shallots and bone marrow. This portion feeds 3 to 5 persons depending on the level of hunger and appetite.

Cremoso al formaggio fresco ($10)
When it comes to dessert, the kitchen spares no effort to keep up with our high expectations following the impeccable preceding items.
The Cremoso al formaggio fresco is a new modern style of cheesecake that's as exquisitely presented as it is meticulously put together. Sitting on a crunchy biscuit base is a light cheese crème that has its epicentre filled with toffee goodness.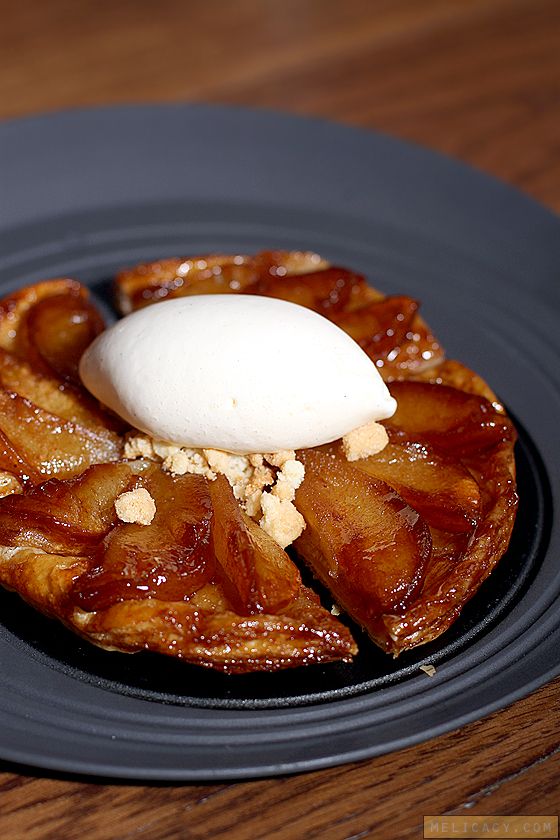 Sfoglia croccante alla mela ($22)
The Sfoglia croccante alla mela is apple pie like no other. Caramelised golden apple segments are overlapped slightly and neatly arranged on crisp puff pastry, baked to golden brown. The 'cherry on top of the cake' is the homemade Madagascar vanilla ice cream that disappeared into our mouths ever so quickly.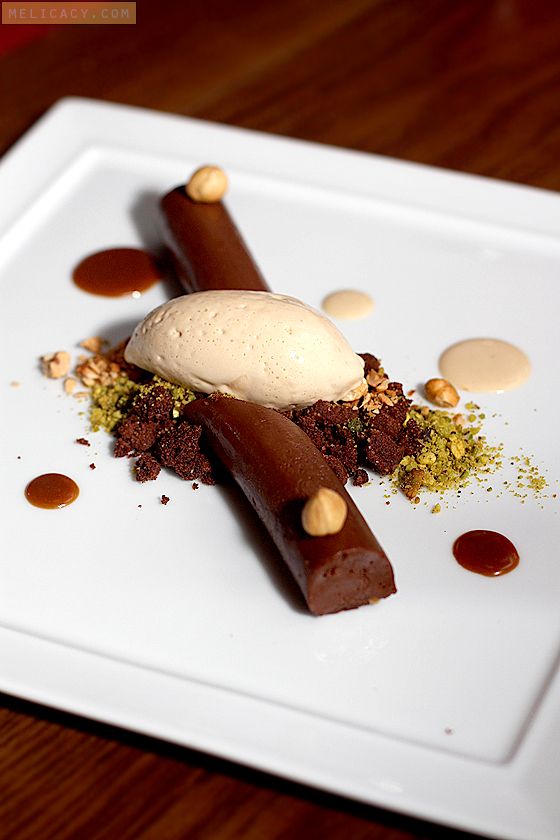 Nicciole di canelli ($19)
Though all the aforementioned desserts are highly irresistible, the Nicciole di canelli is a clear winner in in my books. Comprising canneli hazelnuts done four ways – crumble, ice cream, caramel and sauce – we savoured every element till the last speck.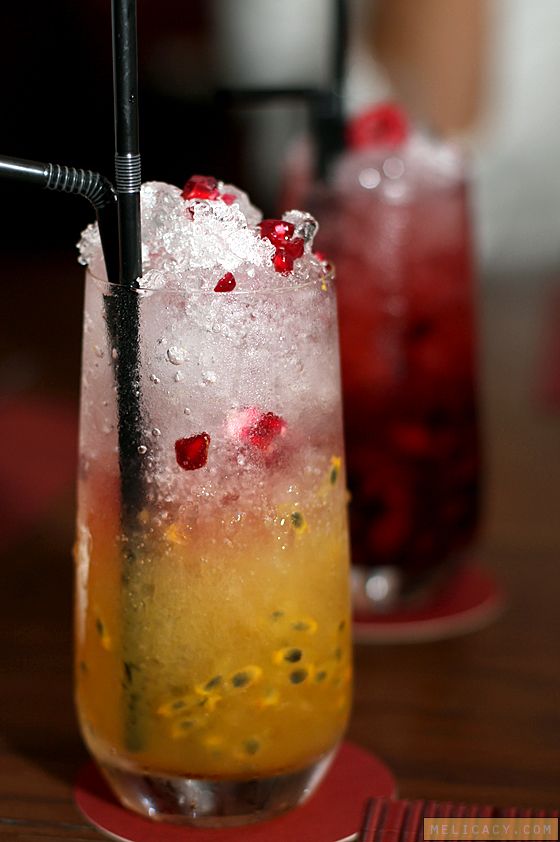 Cocktails and mocktails are also available.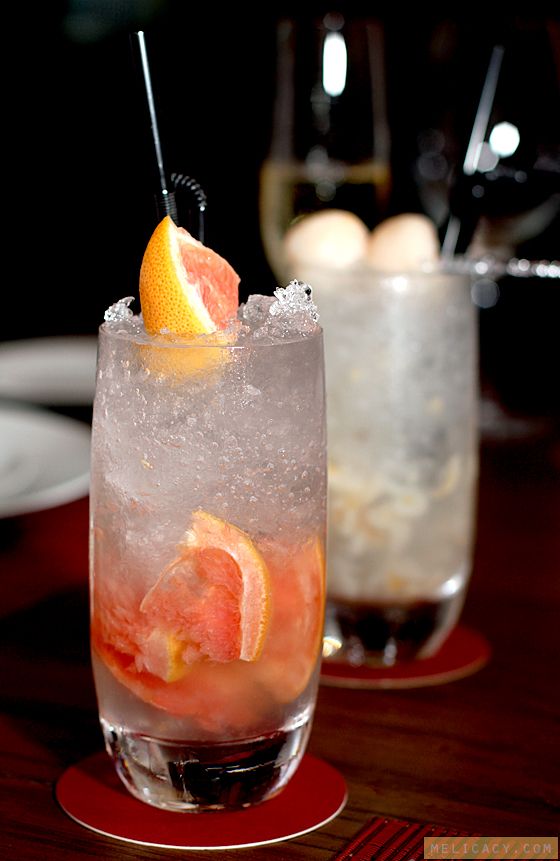 Apart from the extensive a la carte menu served all day, Chef Fabio also presents a daily two-course set lunch ($38++) and four-course Degustation Menu of signature specialties at dinner ($140++).
Zafferano
Level 43, Ocean Financial Centre
10 Collyer Quay, Singapore 049315
Website: zafferano.sg
Tel: (65) 6509 1488