Singapore's only consumer voted real estate and services award is back! Take a few minutes to vote for your favourite property, mortgage loan provider, best home furnishing store and many more in the iProperty.com People's Choice Awards 2013 to stand a chance to win attractive holiday prizes.
Check out the 2012 winners here: http://www.iproperty.com.sg/awards/2012/results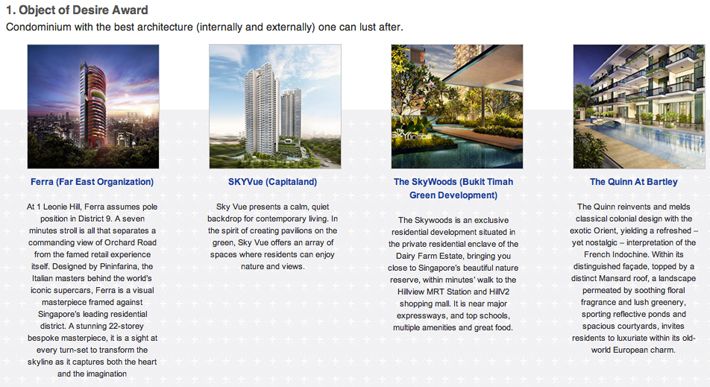 Browsing through the voting gallery is almost akin to looking for inspiration and shopping for my future condo! I took a little bit more effort to research on the various shortlisted nominees just to ensure my decision is fair, and boy was I fascinated by how much Singapore's properties are modernising over the years.
In the "Object of Desire Award" category, I chose Ferra by Far East Organization as one condominium I feel has the best architecture (internally and externally) that one would lust after.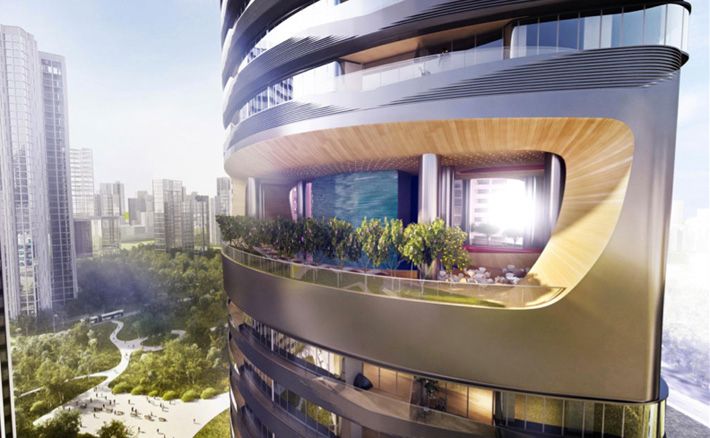 Inspired by the elegant Ferrari car design, the unconventional structure of Ferra boasts subtle curved contours, and is injected with a sleek and state-of-the-art feel. I want to move in instantly!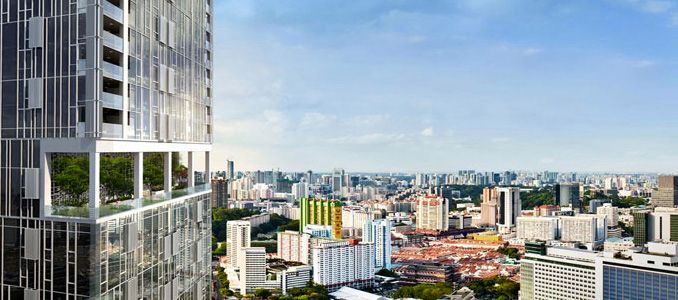 Garnering a vote from me in the "City Slickers Award" category happens to be a property that also belongs to Far East Organization. It wasn't an easy choice to make though; I was torn between the other nominees as they each had their individual traits that made them stand out.
Towering at 250 metres, Altez by Far East Organization won my heart with a slight edge for it comes with magnificent panoramic views of the sea and the city.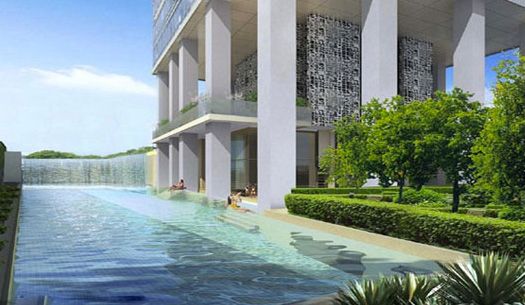 And of course its beautiful and tranquil environ.
In the category of "Supersize Me Award", I voted Kensington Square by Fragrance Group as my favourite family-friendly condominium. The commercial units (57 no.s) including supermarket, F&B and retail, are a major plus point, as well as its close proximity to Bartley MRT station that's one stop away from Serangoon Interchange. Food and entertainment for the entire family is within easy reach.
I voted Belgravia Villas by Tong Eng Brothers in the "Life's a Beach Award" category as the condominium I feel has the best resort feel. This gem is love at first sight!
The cluster of freehold terrace houses and semi-d comes with full condo facilities including the guard house, clubhouse, children's playground, swimming pool, piano room (plus point!), gym, hydrotherapy beds and baths, reading room, function room and Jacuzzi.
In our little island, we don't have that much capacity for properties by the beach that allows residents to overlook the sea and taking in the salty ocean breeze, much less have the privilege of looking down into the crashing ocean waves.
Belgravia Villas is an exemplar of how an ocean view or a beach in the vicinity is not requisite in order to achieve a resort feel. The design of the villa is contemporary without being too sleek, keeping the relaxed islander vibe.
You will also get to vote for the most popular properties overseas, such as Malaysia, Australia, Indonesia and Philippines. In the "Most Popular Property Award (Malaysia)" category, I really wanted to vote for the upcoming Silverscape luxury residences in Malacca, but since it's not in the list, Icon Residence Penang by Mah Sing Group was my immediate second choice. The chic architectural design and scrumptious Penang delights close by is a draw.
In the "Most Popular Property Award (Australia)" category, I voted for Swanston Square by Grocon, smacked in the bustling city of Melbourne.
In the "Most Popular Property Award (Indonesia)" category, my vote went to Montigo Resorts Nongsa, a seafront resort located along the coast of Nongsa in Batam, Indonesia, just 30 minutes away from Singapore.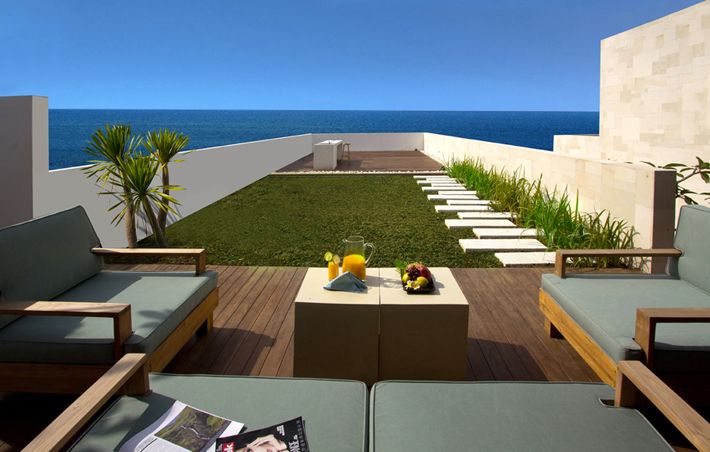 I can totally picture myself going on a retreat to this serene destination every weekend, sipping on OJ, reading, and escaping from the hustle and bustle of our city life.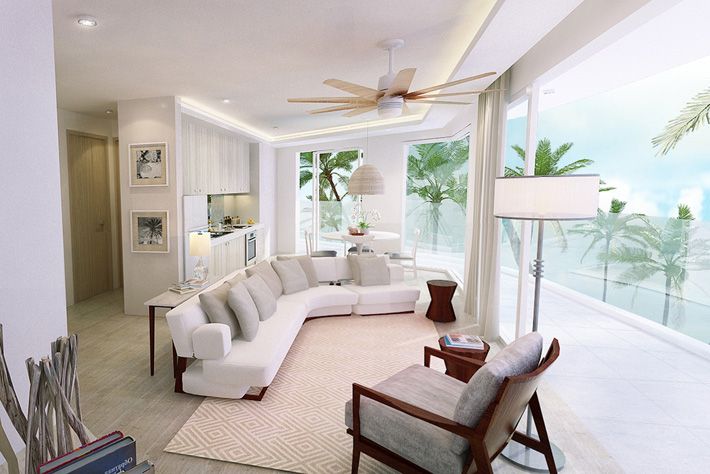 Without a question or second thoughts, I voted Aqua Boracay By Yoo in the "Most Popular Property Award (Philippines)" category, for its location is a perfect ten winner in itself. Boracay is known for its crystal blue waters and sandy white beaches (read my travel post here). When you're ready to venture outdoors and have fun at the beach, it's all at your fingertips.
In the "Best Home Mortgage Loan Provider" category, obviously I have no clue because I haven't actually have to get a home mortgage loan, but I sought my mum's opinions and although each bank has its own feature, she felt OCBC Bank offers the most attractive loan packages and they have many branches in Singapore, which makes it convenient to do banking transactions. What do you think?
In the "Best Home Furnishing Store" category, my vote went directly to IKEA, as they offer trendy furniture, up-to-date designs, are reasonably priced, and easy to assemble, although if you're looking for quality that lasts ages, you'd have to invest elsewhere.
Cast your vote now: http://www.iproperty.com.sg/awards
Prizes include: Movenpick Hotel mactan Island Cebu 3D2N Stay, Movenpick Hotel Saigon 3D2N Stay and iBis STYLES Kuala Lumpur Cheras 3D2N Stay.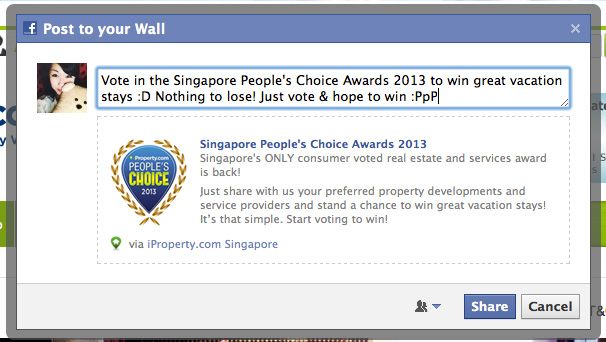 Share it on facebook for more chances to win!
Voting period is from 17 October 2013 to 21 November 2013.
*Pictures in this post are sourced online and do not belong to me.