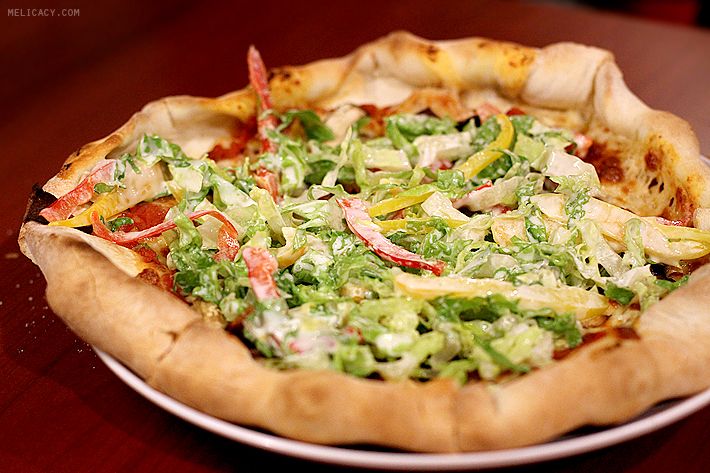 Flavours of Naples – Pizza alle olive in crosta ($10.90 for 7"/$15 for 10")
From now till 31 January 2014, PastaMania is offering the "Chef's Creations" menu, comprising of two pizzas and three pasta dishes.
How the five new dishes came about: 32 chefs from all over Singapore participated in the PastaMania's Annual Chef Challenge 2013, where the cooking theme was flavours representative of different regions and cities of Italy. Drawing inspirations from Genoa, Sicily, Naples and Tuscany, the five chefs who emerged as winners from the challenge get to be in the limelight, having their winning dishes featured on the menu.
Naples, the capital of Campania, is traditionally credited as the home of pizzas. Inspired by Naples, Pizza alle olive in crosta by Chef Tang Kah John of NEX features a base of crisp bacon and shiitake mushrooms, topped with mixed salad. The excessive greenery on the dish did not appeal to me, but noteworthy is the crust studded with green olives within –a pleasant surprise as you bite into it.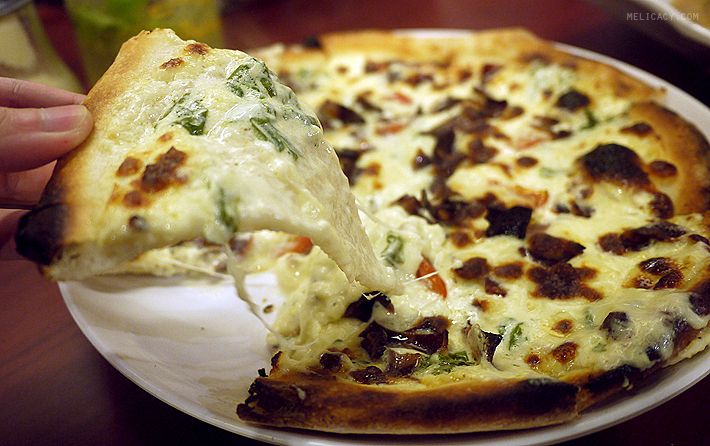 Flavours of Naples – Pizza con spinaci ($10.90 for 7"/$15 for 10")
Pizza con spinaci by Chef Goh Ewe Wooi of Causeway Point begins with a generous spread of creamy alfredo sauce and a scatter of spinach on a thin-crusted pizza, topped with juicy cherry tomatoes, crispy bacon and cheese. This pizza is more towards my liking as compared to the aforementioned.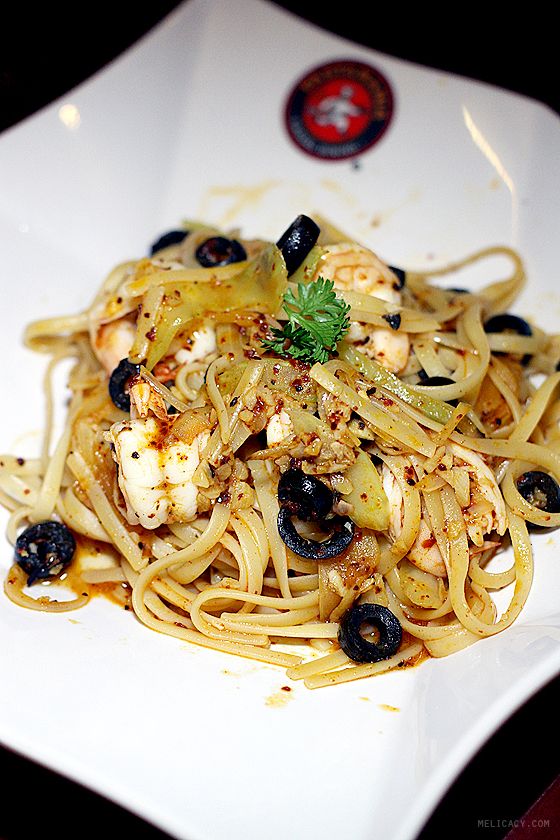 Flavours of Sicily – Gamberetti alla Siciliana ($11.90)
Sicily being the largest island in the Mediterranean Sea, Sicilian dishes are well characterised by freshly caught seafood from the surrounding coastlines.
Gamberetti alla Siciliana by Chef Xiong Yu of Cineleisure Orchard stays true to the roots of Sicilian cuisine, incorporating prawns into the pasta dish, tossed with chilli flakes, black olives and olive oil, prepared aglio olio style.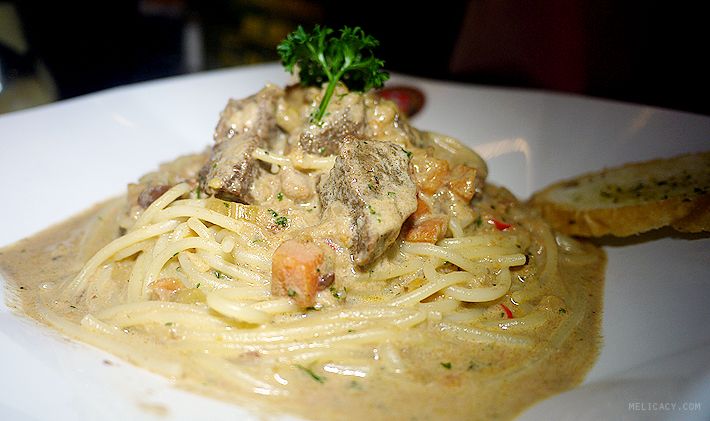 Flavours of Tuscany – Beef ragu alla Toscana ($14.90)
Beef ragu alla Toscana by Chef Ma Yu Yu Win of Harbourfront Centre pays tribute to the Tuscan gastronomic tradition, starring pasta smothered with beef stew.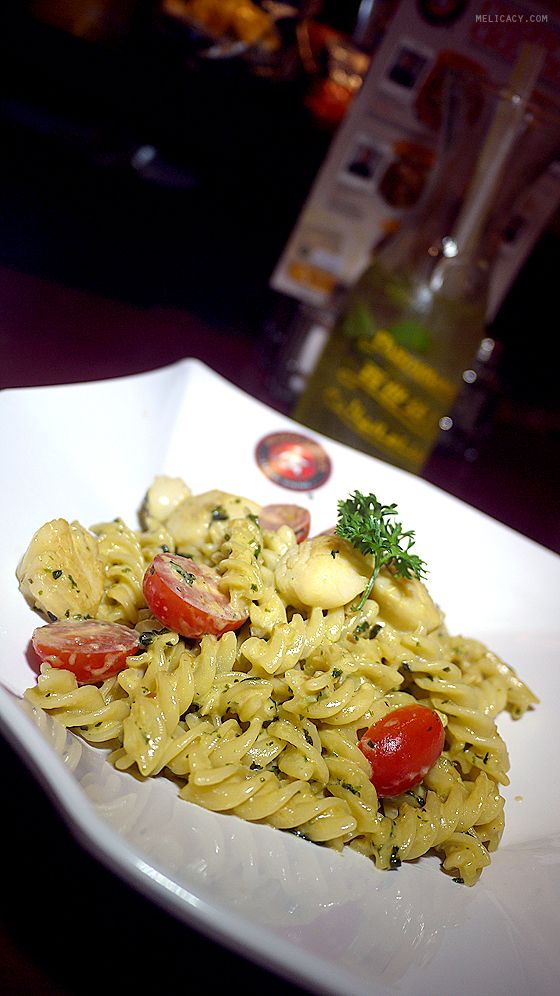 Flavours of Genoa – Pasta al pesto Genovese ($15.90)
A personal pick would be the Pasta al pesto Genovese by Chef Latif Ng Ka Vui of Changi Airport Terminal 3, inspired by Genoa.
Genoa, the capital of Liguria in North Western Italy, is known as the birthplace of the most iconic Italian sauce, Pesto.
Pasta al pesto Genovese is essentially pesto-coated pasta accompanied by juicy cherry tomatoes, pan-seared scallop, and finely crushed macadamia nuts that provide aroma and crunch.
For more information, visit pastamania.com.