As we are approaching the closure of the Seasonal Spring Menu at Brasserie Les Saveurs of St. Regis Singapore, here's a recap and highlights of what you've missed or would be missing if you don't act fast.
Available till mid June 2014, the seasonal creations are thoughtfully handcrafted by French native, Chef de Cuisine Fabrice Passicos. For a prolonged evening, skim through the a la carte menu and go for the 7-course degustation dinner experience ($168++ per person or $228++ with wine pairing).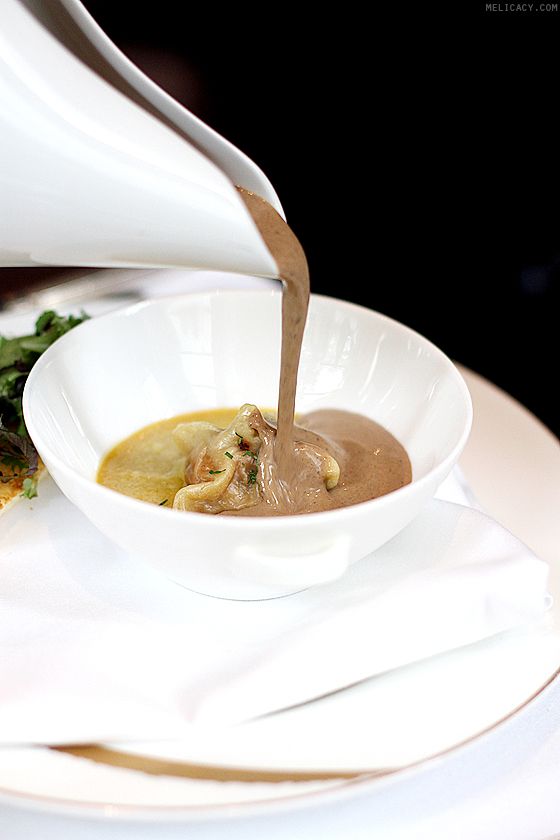 Light Morel Veloute and Foie Gras Custard served with Herb Brioche Toast and Morel Dumpling

The Light Morel Veloute and Foie Gras Custard served with Herb Brioche Toast and Morel Dumpling boasts earthy richness in every bite.
Diners are first served the foie gras custard crowned with a morel dumpling, before the morel veloute is drizzled over till aforementioned components are fully submerged.

Le Thon Mi-Cuit ($28)
From the a la carte menu, the Le Thon Mi-Cuit is an appetising possibility. Yellowfin Tuna Tataki is served with Fresh Mesclun Leaves, Ripe Mango and a textural Green Pea Pate.

Buttered European White Asparagus served with Poached Sweet Shrimps, Hollandaise Sauce, Snow Pea Shots and Dill Oil
This dish is French in the most effortless ways. The hollandaise sauce brings the elements on the plate together – the succulent shrimp and unadulterated white asparagus – perked up with the aroma of dill.

Oven-Baked Pacific Cod with Warm Leek and Cauliflower Vichyssoise Pickled Parsley, Shimeji Mushrooms and Fresh Salmon Roe
Expect light and delicate flavours in the piscatorial course; relish the moist, flaky and tender cod.

Grilled Medium Spring Lamb Cutlets with Sautéed Potatoes, Sweet Rhubarb Compote, Fine Spring Vegetables, Fresh Garden Herbs and Petite Salad
The dish of lamb cutlet was a standout for me. Grilled to the ideal tenderness, the drizzling of sweet rhubarb compote seals the deal.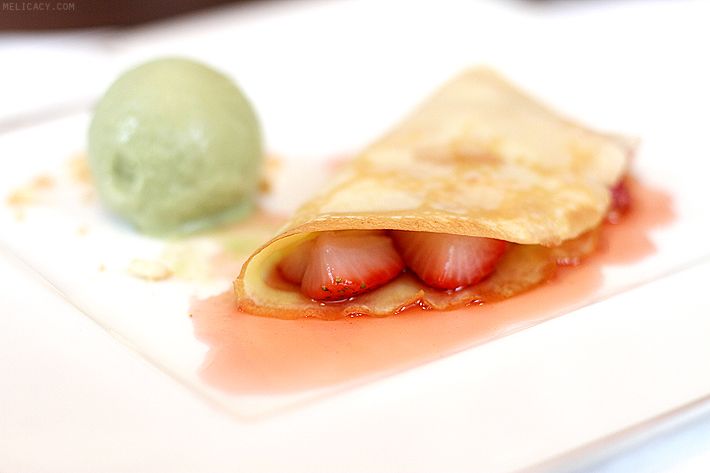 Fresh Strawberries Crepes Romanov with House-made Pistachio ice cream
While you're at Brasserie Les Saveurs, don't be shy to indulge in the light buffet spread for some cold cuts, salads, and more.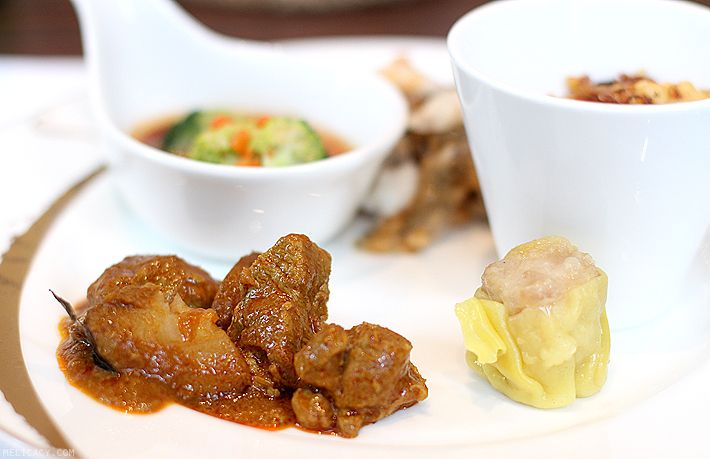 There's now a small Asian corner too.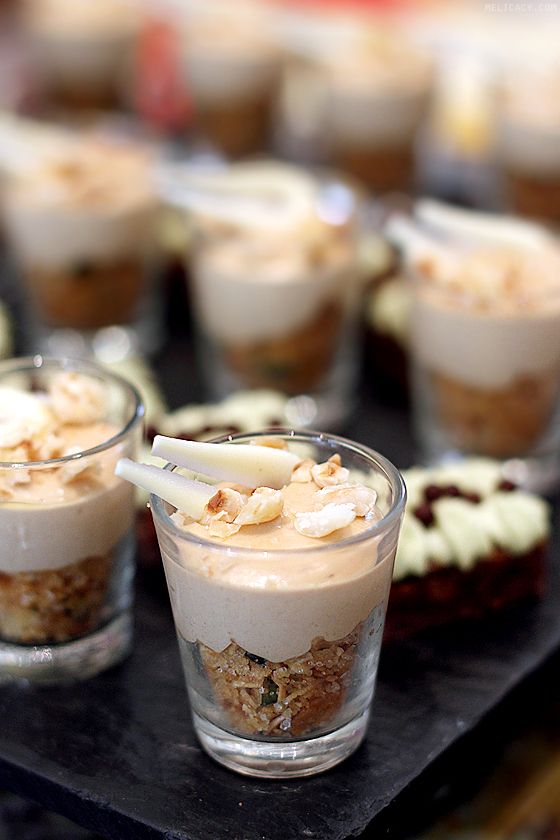 Desserts are mandatory. You can skip everything else on the buffet, but the well-executed desserts will make you want to stretch the mealtime longer.
The seasonal spring creations at Brasserie Les Saveurs are available a la carte daily for lunch (12pm to 3pm) and dinner (7pm to 10pm), while the 7-course degustation dinner is available only for dinner.
For enquiries and reservations, call (65) 6506 6860 or email bls@stregis.com.
Visit brasserielessaveurs.com for the latest news.