Risotto (Singapore, 2006) ($36)
Senso Ristorante & Bar, possibly Singapore's longest standing Italian dining destination, commemorates its 14th anniversary this July with a month-long "Best of Senso's Signatures Menu", featuring a line-up of impactful dishes that once shone on the restaurant's ever-changing menu.

Tiramisu Revisto (Singapore, 2011) ($22)
The "Best of Senso's Signatures Menu" is a collection of loyal patrons' favourites over the last 14 years, of starters, soup, pasta, risotto, mains and dessert, tracing the restaurant's culinary highlights since its establishment in 2000.

Manzo (Crans Montana, 2010) ($32)
The restaurant is also introducing two dishes from the restaurant's outlets in Geneva and Crans Montana so Singaporean diners can have a taste of the restaurant's gastronomic offerings from across the globe. The well-loved Manzo – essentially beef tartare served with roquette and Parmesan, olive oil, chervil and roasted potatoes – was a sell-out dish in Crans Montana, bound to make your palates swoon.

Premium NZ Lamb Rack (Singapore, 2011) ($44)
The Premium NZ Lamb Rack that made its first appearance on the menu in 2011 is feverishly encrusted with a crushed black olive mixture for that elevated salty intensity. Relatively lean yet utterly moist, this dish is an obvious choice for carnivores.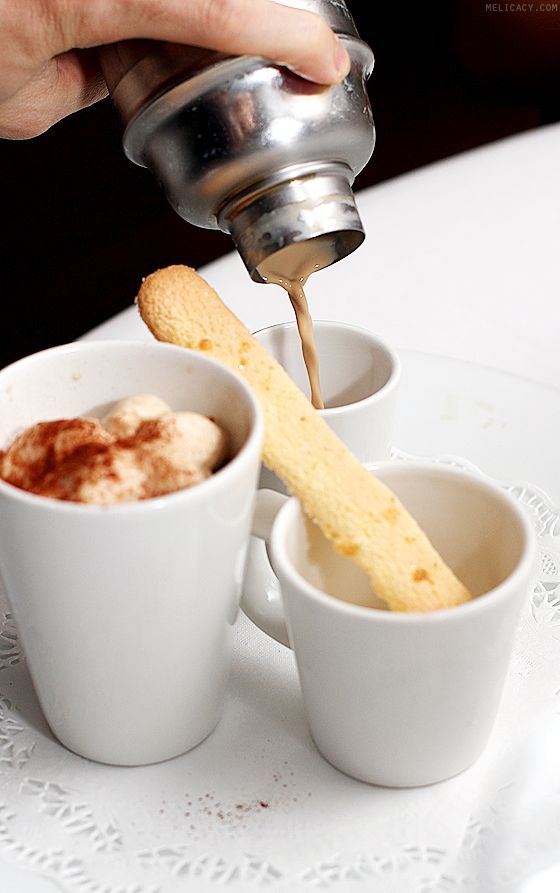 Tiramisu Revisto (Singapore, 2011) ($22)
Senso makes a sensible decision to put tiramisu on the menu –quintessential Italian. The Tiramisu Revisto is a reinvention of the traditional dessert, deconstructed tiramisu in another term. Coffee mousse, house-made mascarpone ice cream, Savoiardi biscotti and coffee milkshake are presented individually to allow each element to shine. Diners are granted the permission to play with their food and pull the elements together however they like it.
Each time I dined at Senso, the restaurant is packed –a clear sign of its popularity. Whatever they're doing, they're doing it right. Make reservations to avoid disappointment. The "Best of Senso's Signatures Menu" is available only from 1st to 31st July 2014.
Senso Ristorante & Bar
21 Club Street, Singapore 069410
Tel: (65) 6224 3534
Email: reservations@senso.com.sg
Website: www.senso.sg
Opening hours:
Lunch: 12pm to 2.30pm (Mon to Fri)
Dinner: 6pm to 10.30pm (Mon to Sun)
Brunch: 11.30am to 3pm (Sun)