Most of us are familiar with Jamie Oliver from his frequent television appearances; some of us are huge fans of his. His emergence in the Singapore with the opening of the casual Italian restaurant, Jamie's Italian in VivoCity, has brought ardent fans streaming in, also attracting food lovers from all over.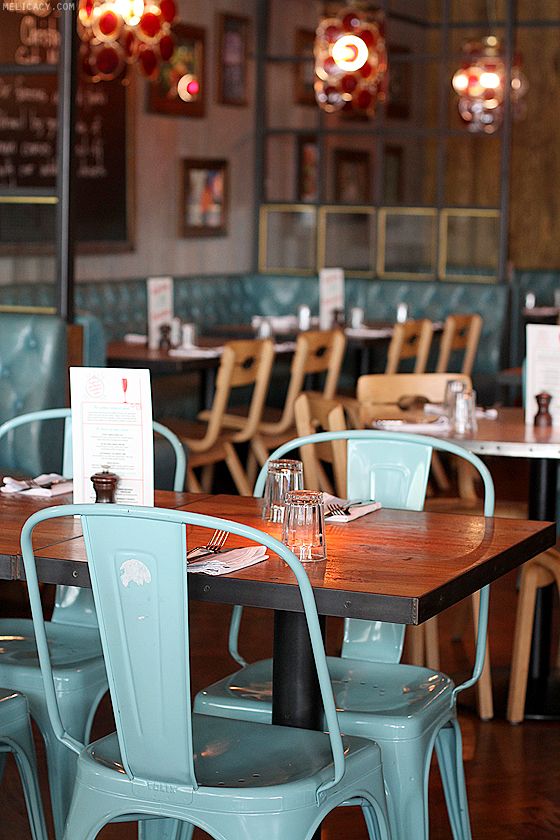 After spending a month in a Western country (Melbourne), I've fallen deeply in love with the café culture, breakfast and brunch affairs, and chiefly, fresh ingredients modestly cooked and allowed to shine. Since coming back to Asia, I've been yearning to experience that brilliance and passion in food, which I later found in Jamie's Italian's new breakfast menu.
Jamie's Italian VivoCity opens its doors early every Saturday and Sunday, serving up a range of breakfast items from 9.30am to 11.30am.

The Works ($19.50)
The breakfast menu is extensive, ranging from sweet favourites like the fluffy American-style pancakes to meaty classics and vegetarian options. Of course there are eggs involved. The Works for instance is a fail-proof hearty affair, comprising Toulouse sausage, pork & honey sausage, outdoor-reared streaky bacon, vine-roasted cherry tomatoes, house-made baked beans, garlic & thyme oven-roasted Portobello mushroom, fresh spinach, toast, and choice of Freedom Range egg (I got mine poached).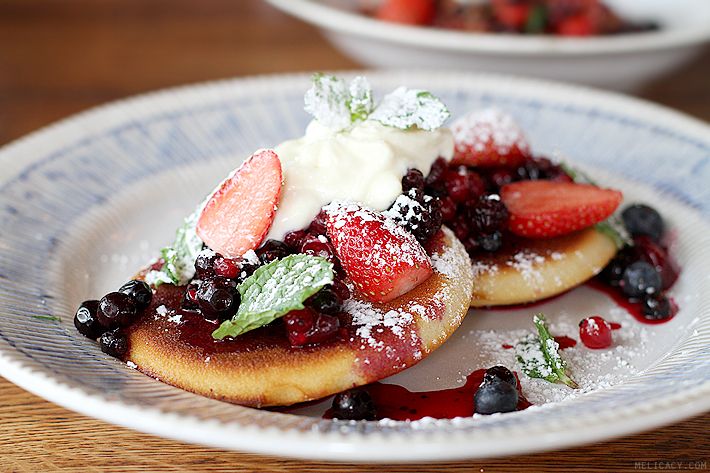 American-Style Berry Pancakes ($14.90)
The American-Style Berry Pancakes is set to dazzle pancake lovers (I'm certainly one of them!); it is one of Jamie's original recipes that his daughters adore. The pancake is thick with a good balance of fluffiness and denseness, topped with maple syrup, mixed berries & orange-tinged mascarpone. The berries are a little tart; you might spot those with a sweet tooth eating around the berries. If there was a choice of toppings, I would be very pleased with just the pancakes, maple syrup and orange mascarpone.

Smashed Spicy Avocado ($12.50)
Smashed avocado is widely encountered at cafes in Western countries. This dish rekindled my love for it. It can't go wrong atop toasted ciabatta accompanied by vine-roasted cherry tomatoes & Worcestershire sauce.

Scrambled Eggs & Salmon ($15.50)
My choice of breakfast would be the Scrambled Eggs & Salmon served on toasted ciabatta –to get the protein and omega-3 that I need. The salmon is gently poached, and scattered around perfectly creamy scrambled eggs. I would highly appreciate a pepper miller on the table for another shot of freshly cracked pepper.

Portobello & Egg Buttie ($8.50)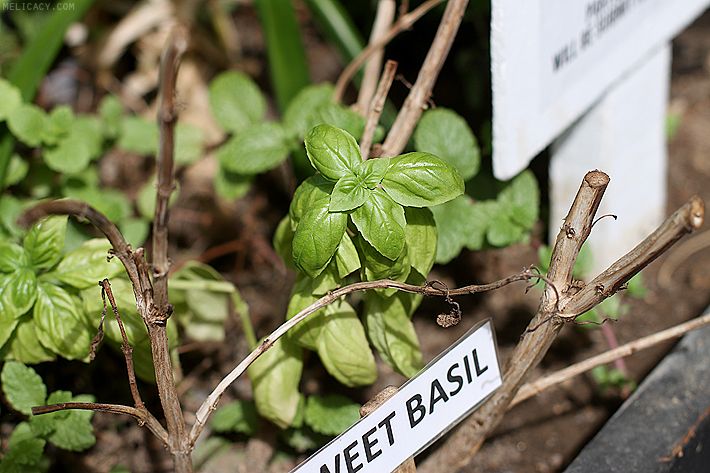 Take a walk outside at the herb garden to learn more about the fresh flavouring agents that go into the food.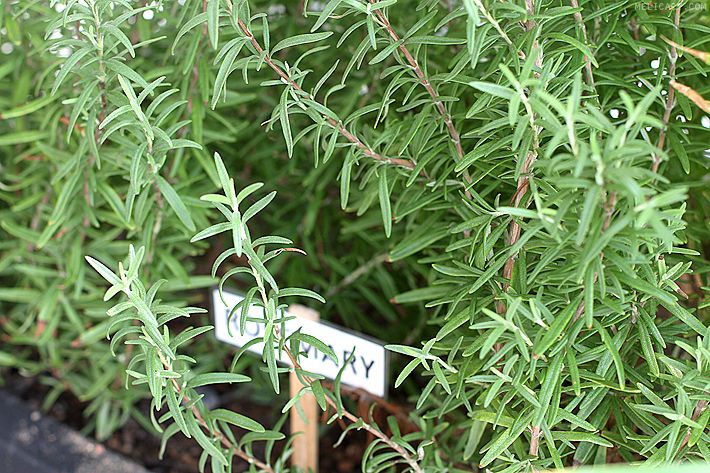 I wish I had a herb garden like this!

Kids' Toasted Granola ($7)
Kids have their fair share of breakfast goodies, such as the healthy Kids' Toasted Granola. Some kids may find this a little sour for their liking, but it's all about nurturing the child to take in healthy food starting from their early stages of life.
To inject more fun into the kids' dining experience, the menu for kids come in the form of a little "binoculars" (Image3D viewer). Kids are also given a set of crayons and colouring sheet to keep them occupied and entertained.

Pear & Blueberry Smoothie ($8.50)
Beverage options are no run-of-the-mill. A good selection of smoothies are available, as well as detox juices, champagne and breakkie cocktails.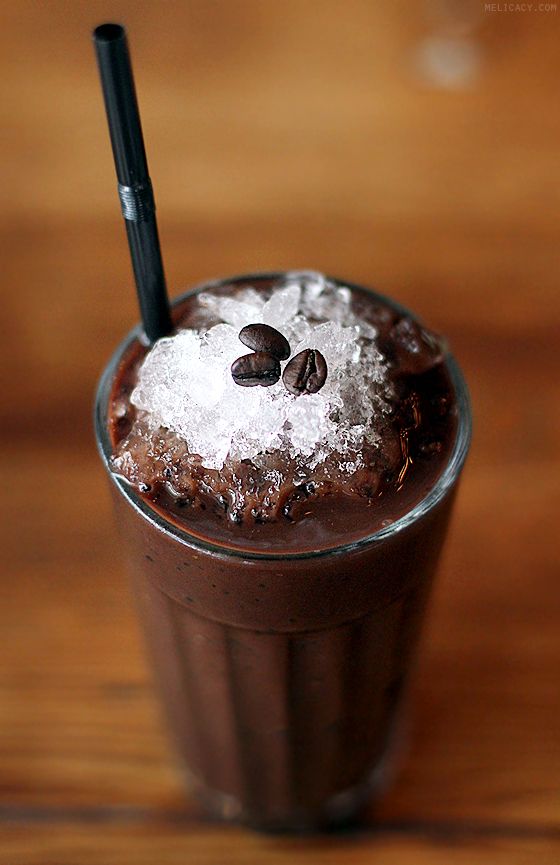 Iced Mocha ($6.50)
The chocolaty-rich Iced Mocha that my dining partner ordered won me over, so much so I ordered the iced chocolate in a jiffy. You can tell from the first sip that the quality of chocolate used is of supreme grade.
If you happen to see the Custard Cronut at the bread corner, grab it fast. The golden brown pastry comes filled-to-the-brim with creamy custard that's bound to bring joy and exhilaration to the palate.
Jamie's Italian
#01-165-167, 1 Harbourfront Walk, VivoCity
Singapore 098585
Tel: (65) 6733 5500
Website: http://www.jamieoliver.com/italian/singapore