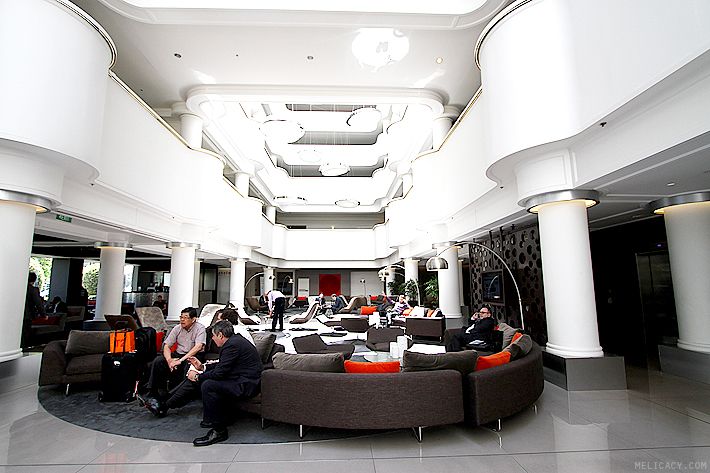 It's not the easiest task to pick the ideal accommodation for your travel needs, especially when the possibilities are endless. The rule of thumb for most of us is to always look out for sales to enjoy the lowest possible hotel rates, read online reviews and then shortlist. Hotels used to be the only option for travellers until the Bed and Breakfast concept came along. After having been based in Melbourne for a month, I've explored a variety of accommodations including a hotel in the city centre, a hotel with stunning view of the river and a rented room from AirBNB. I hope this post would help you in the decision-making process.
Smacked in the heart of Melbourne's bustling city centre, Novotel Melbourne on Collins gets my vote for its prime location. Surrounded by boutiques, departmental stores and food & beverage outlets, this 4-star hotel offering 380 well-appointed rooms sees high occupancy rate throughout the year.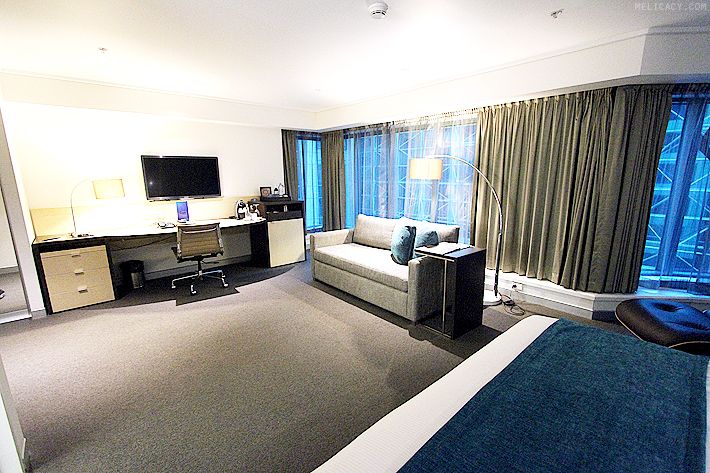 I stayed in the Executive Room for a night, and what I loved most about this room was the spaciousness of it. There's a work desk, sofa and swivel lounge chair, yet still so roomy you can dance around in it. Hotel guests hailing from across the globe would appreciate the complimentary wifi Internet access to stay connected with friends and family at their home country. The downside of this hotel is that parking is not free for hotel guests. Valet parking is convenient and timesaving; you'll just have to stop right at the hotel entrance and they'll park the car for you, chargeable at $38 per night.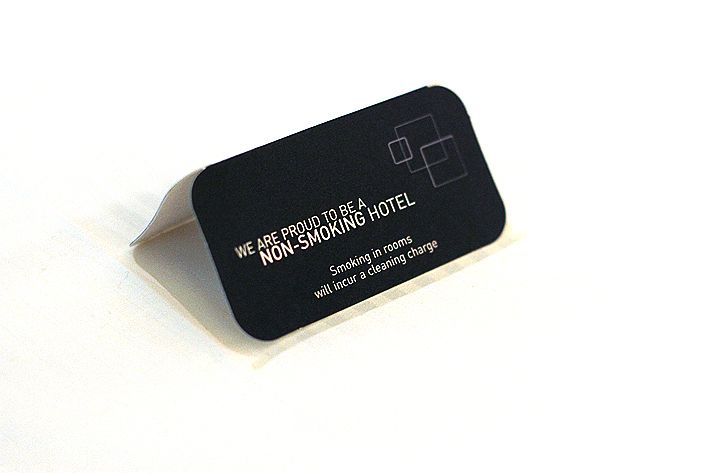 A big YES to non-smoking hotels!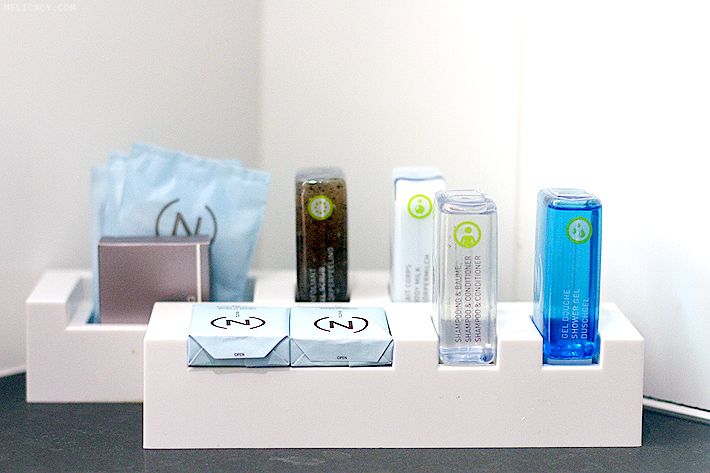 Bath amenities are provided so you don't have to bring your own toiletries.

Game Day Platter ($29) –mini wagyu beef burgers, mini franks with caramelised onion, mini pies, torn potato
Grab a bite or drink at the all-day Lane Café & Bar, open from 6am till late.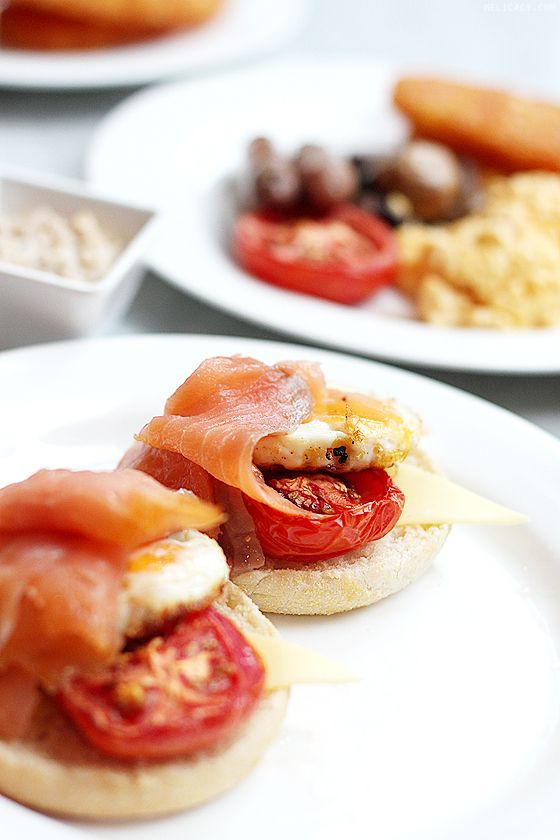 Lane Restaurant, adjacent to the café and bar, is where guests enjoy the breakfast buffet. A la carte lunch and dinner menus are also available here.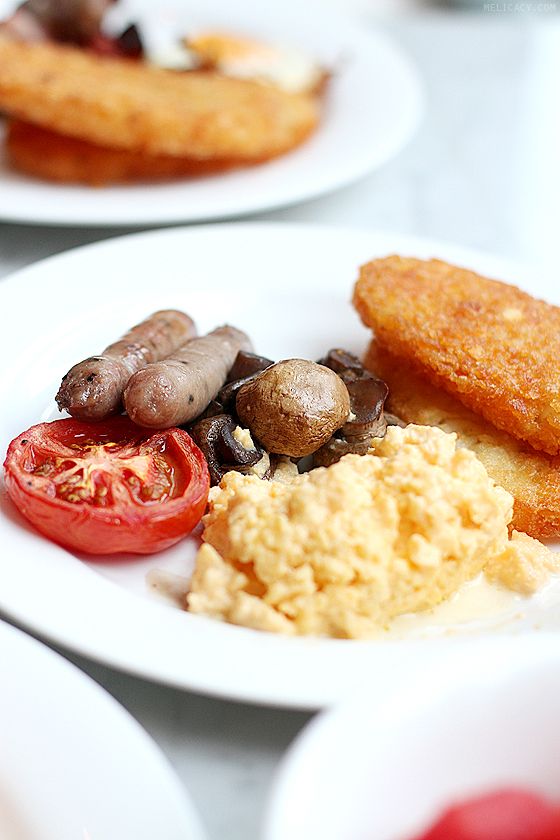 The spread is not extensive, but here you'll find satisfaction in the simplest things like eggs and hash, sausages and sautéed mushrooms.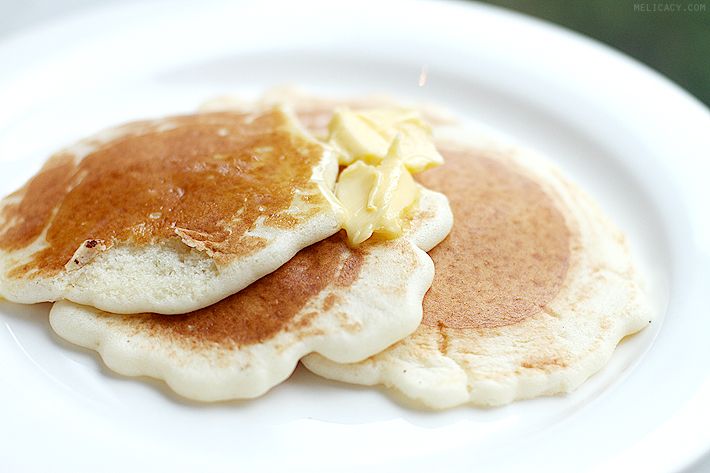 One of the highlights would be the pancakes…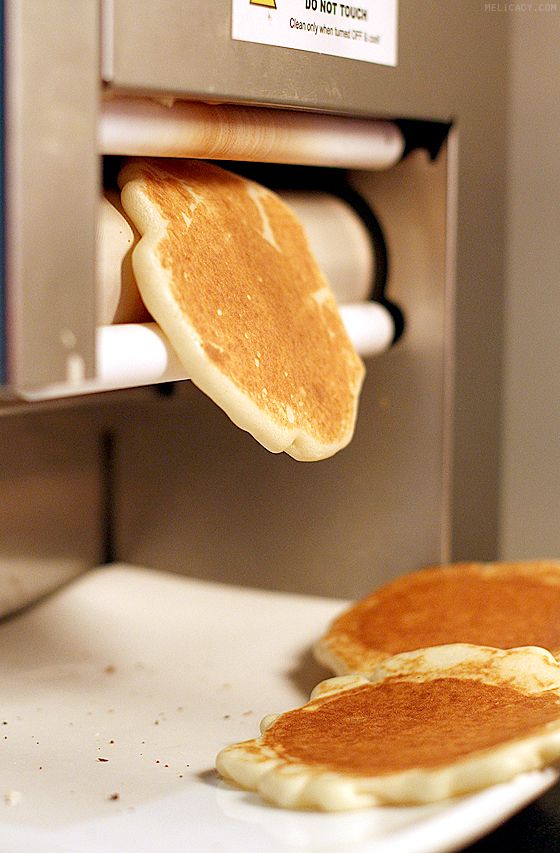 …which come straight out from the pancake maker, hot!
If hotel breakfast is not your idea of a perfect start to the day, there are many nice cafes within walking distance such as Krimper Café (for food) and A Little Bird Told Me (for coffee and pastries) that I personally enjoy.
Novotel Melbourne on Collins
270 Collins Street
Melbourne VIC 3000, Australia
Website: http://www.novotelmelbourne.com.au/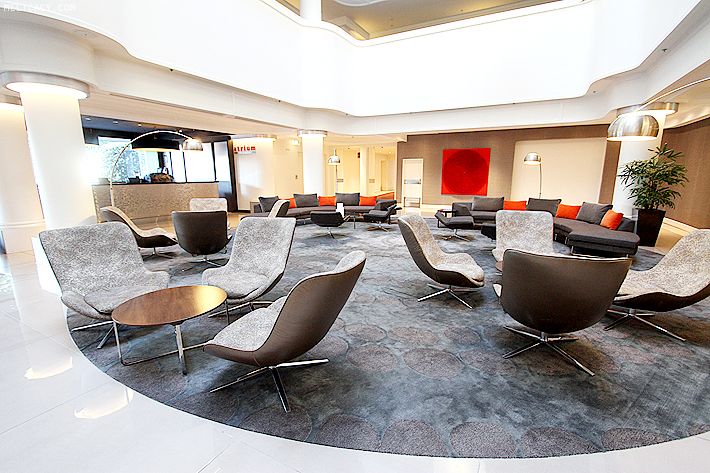 If you're looking for somewhere close to the city without the hustle and bustle, Pullman Melbourne Albert Park Hotel is just where you want to be. This upscale hotel scores high points in several aspects including aesthetics, comfort, technology and service. Situated right across the tranquil Albert Park Lake, the view from Lakeview guestrooms is just spectacular.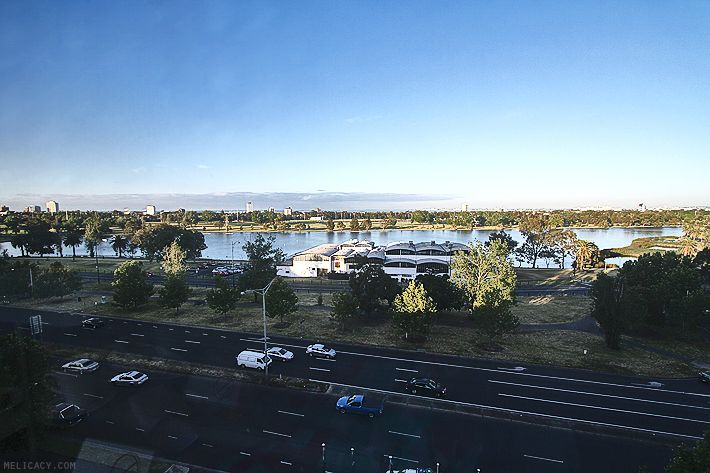 This is the view from the Executive Lakeview Suite that I stayed in. If only I could wake up to this every single day!
The Pullman brand has always been recognised as one of the world's leading executive lifestyle upscale hotel brand. From what I've gathered from my stay at Pullman Melbourne Albert Park, the brand lives up to its name!
As I enter, first impressing me is the lounge area, followed by the gorgeous view from the window, then the comfortable bed partitioned away from the lounge.
At the lounge, you can read magazines or watch movies (24-hour on demand movies).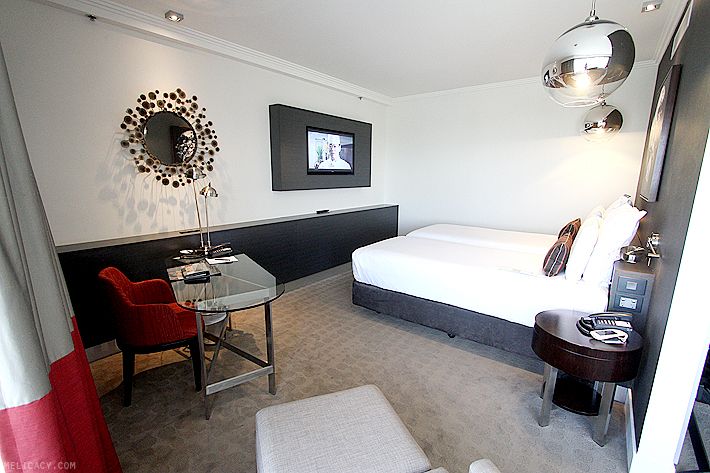 The sizeable room also includes a work desk with a multimedia connectivity panel. The complimentary high-speed Internet is a major plus point.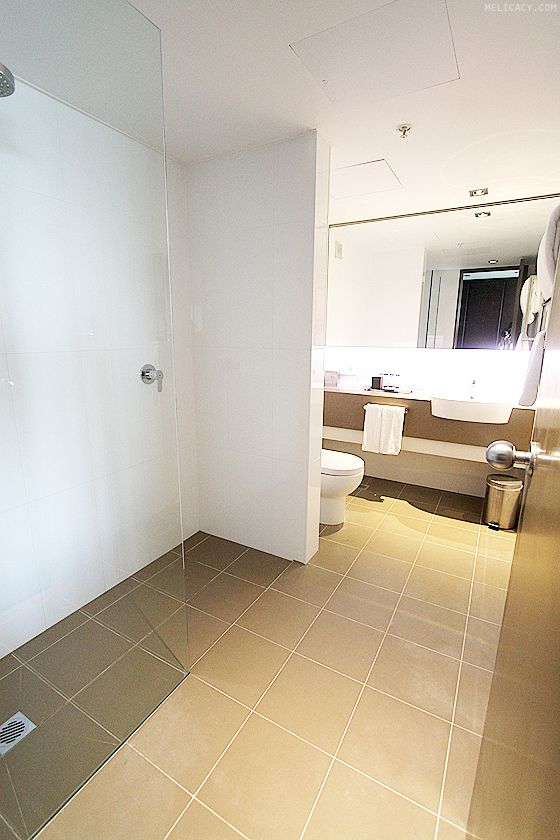 The bathroom is spacious, clean and sleek.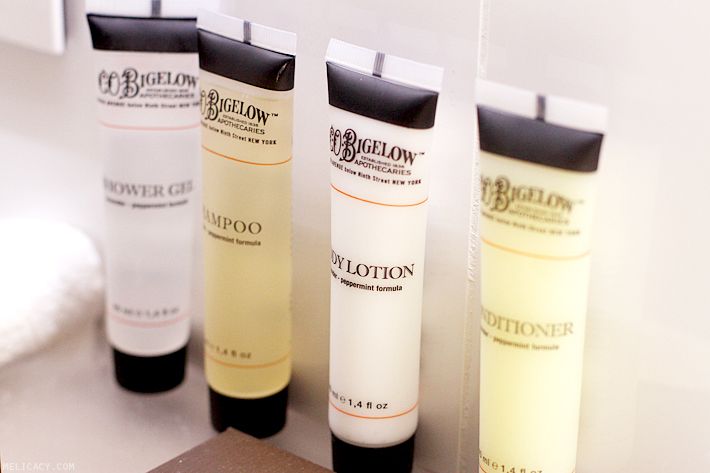 Biggelow bathroom amenities provided
Another reason why Pullman Melbourne Albert Park is popular amongst business travellers is the well equipped Connectivity Lounge/Business Centre, on top of being one of the largest and most comprehensive event venues in Melbourne.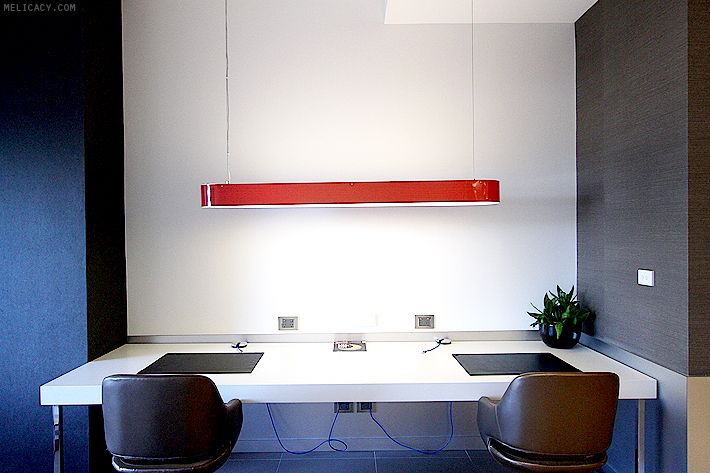 Windows Restaurant is where hotel guests enjoy their breakfast spread. This restaurant also serves a la carte dinner menu items daily from 6pm till late. On Friday and Saturday evenings, a seafood buffet spread takes centre stage.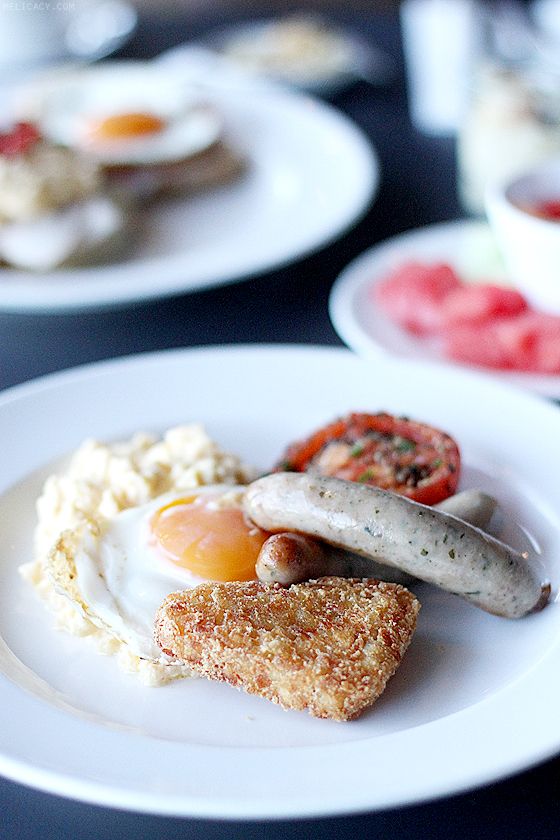 Breakfast buffets are never complete without eggs, hash brown and sausages!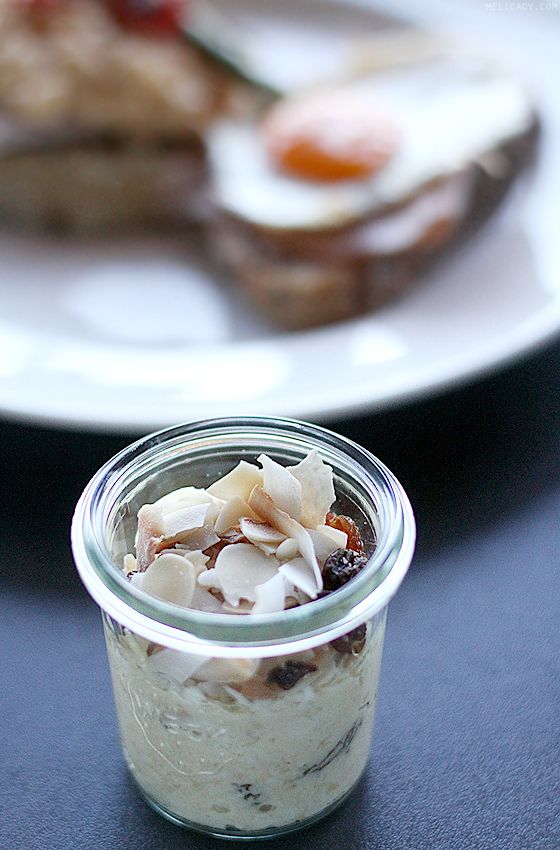 The entire spread is not extensive, but you get quality over quantity. There's a wide selection of breads in addition to cold cuts, salads, cereals, yoghurt and a small selection of Asian food.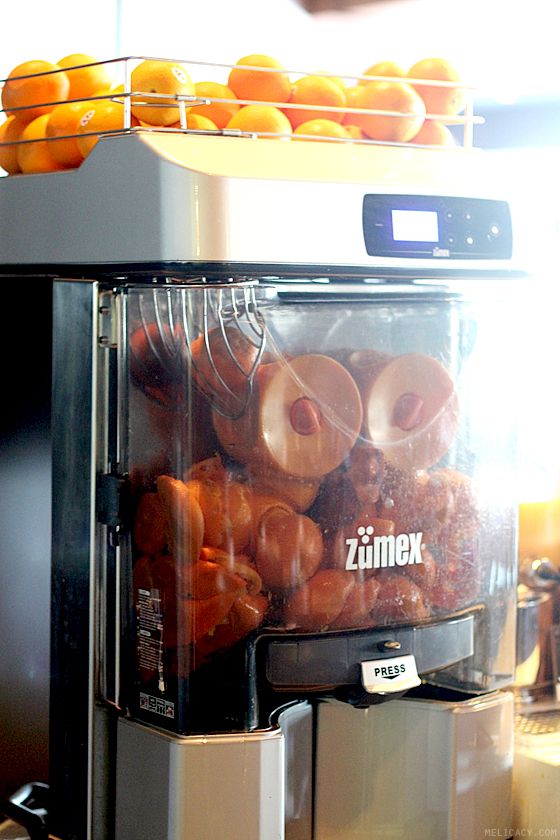 One of the highlights would be the orange juice machine that dispenses fresh juice as the fruits get crushed.
The quinoa salad is well composed with balanced flavours and textures; it is apparent that kitchen is willing to go the extra mile and put in effort to present the best.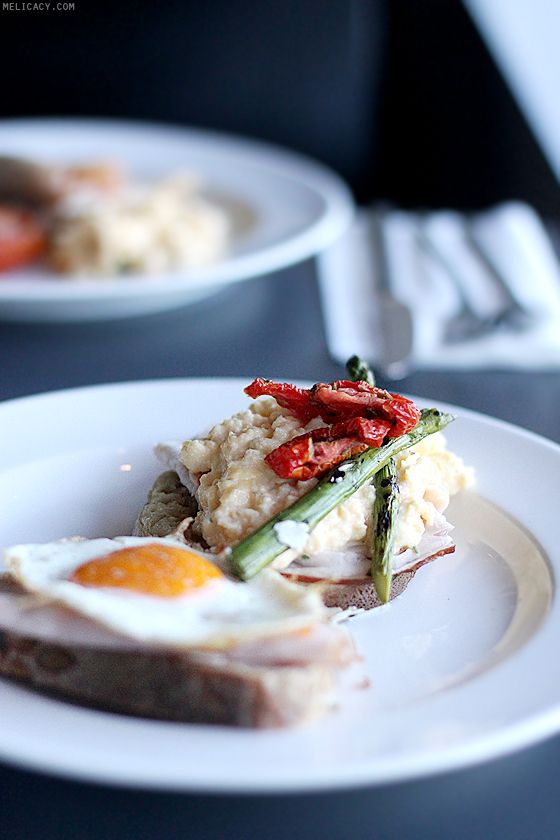 The breakfast place got pretty crowded in the later part of the morning, and I could see the kitchen crew struggling to keep up with the diners' big appetite and fast eating pace. Kudos to them for replenishing the food so quickly!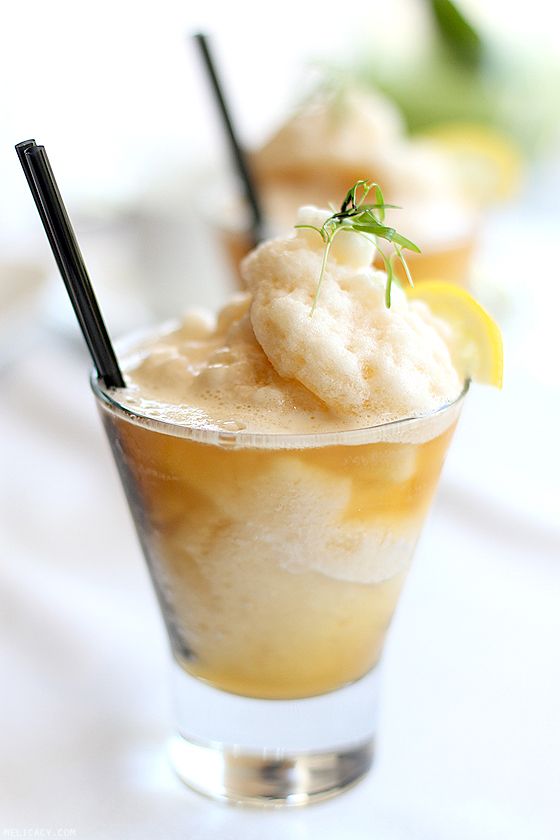 Atrium Bar + Lounge is a relaxation spot that doesn't exist without exemplary cocktails.
The bartender has a gift for concocting drinks based on guests' preferences. He shows off his dexterous hand in the refreshing Pullman Attitude Mocktail for instance; it is made up of pineapple juice, lime and mint well blended in. He combines these few simple ingredients with such sophistication.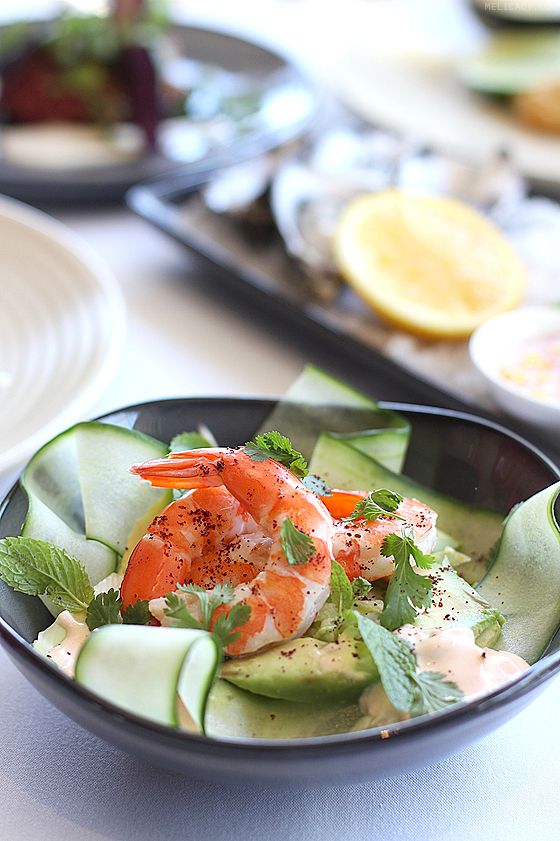 One of my most memorable dining experiences in Melbourne happens to be right here. The Tapastry menu, served daily from 5pm in all food and beverage outlets at Pullman Melbourne Albert Park, is a stunning celebration of the diverse food culture in Australia, each dish meticulously prepared and artfully plated. I will be sharing more about my dining experience in a separate post so do look out for it!
For more information about the hotel, visit http://www.pullmanalbertpark.com.au/
Pullman & Mercure Melbourne Albert Park
65 Queens Road Melbourne Victoria 3004 Australia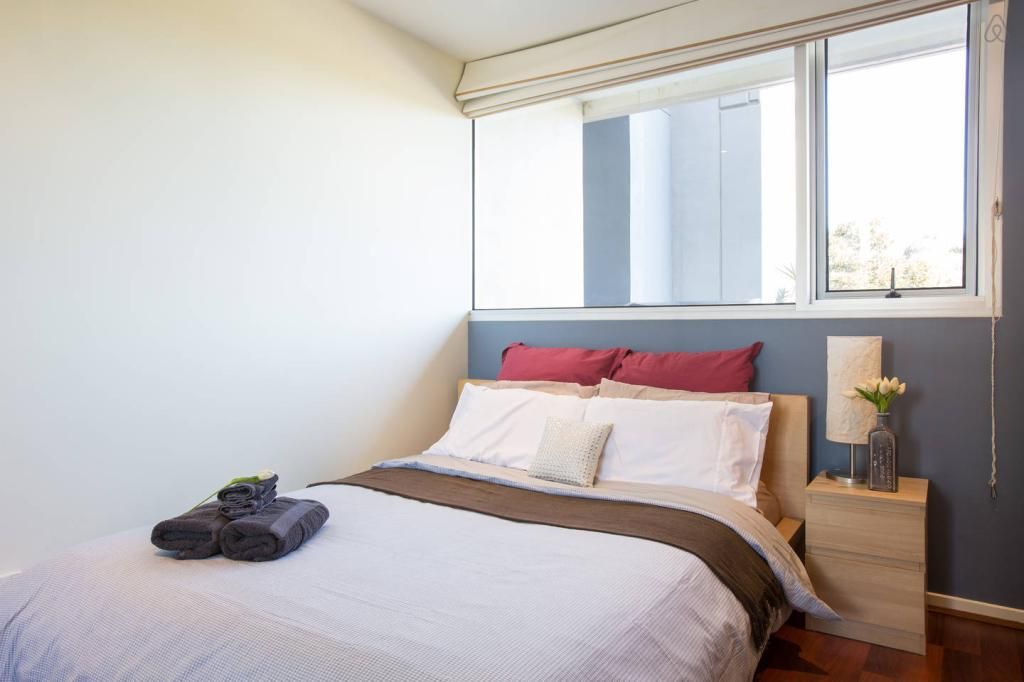 Image taken from Airbnb.com
If you're planning to stay long-term in Melbourne, renting an apartment is highly recommended –but where do we even begin? As a foreigner, it's not easy to just search for apartment from the property listings online, and rent it without prior viewing. Furthermore, can you even trust the agent or landlord you've never met? Airbnb is possibly the best thing that's happened to me! You can scroll through the listings accompanied by vibrant photos of the apartment and detailed descriptions, read reviews by previous guests, and even chat with the hosts before making your decision. Information such as facilities, number of beds/bedrooms, house rules, amenities, and whether are pets living on the property, are clearly stated.
I booked a place with a young couple Josh and Amanda, who have a spare room that they use to host guests from Airbnb. Located near the city in Kensington, the apartment is a short walk to the tram stop and close to supermarkets like Coles and Woolworths as well as an Asian supermarket KFL.
Another good thing about renting a place compared to staying in a hotel is that I have access to a fully equipped kitchen, where I cooked Asian/Singaporean dishes that I miss from home.
Check out more listings on airbnb.com or download the mobile app to browse on the go.
If you need any further information about traveling in Melbourne such as car rental, food recommendations or even losing of passport (been there done that), feel free to leave a comment and I'll try my best to help!