One of the newest additions to Tanjong Katong's grub street, Do.Main Bakery opened last December introducing an array of French-style breads, patisserie and tarts. "Dough" is French pastry chef-owner Frederic Deshayes's "main" line of work, hence the name Do.Main.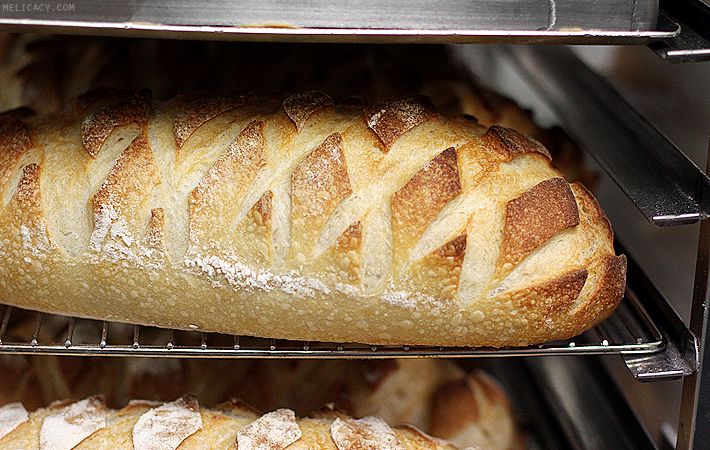 I'm not an "East-sider", but I do frequent the Tanjong Katong precinct, mostly for the famous Punggol Nasi Lemak. I'm always drawn to the chalky brick-finish rustic façade of this bakery, just a few steps away from my supper haunt. I could only peer into the glass window checking out its cosy interior and imagine what wonderful freshly baked goods would fill the shelves, but find no way in since it was always past midnight.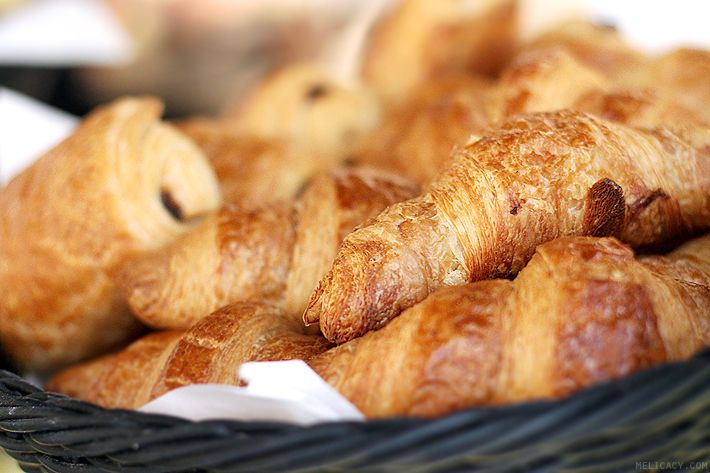 On a leisure weekday afternoon, 3.30pm to be exact, I found my way to Do.Main bakery for some afternoon treats, sweet and savoury. I heard it's always packed to the brim on weekends, but it is also during the weekends that they offer over 3 times more varieties of breads.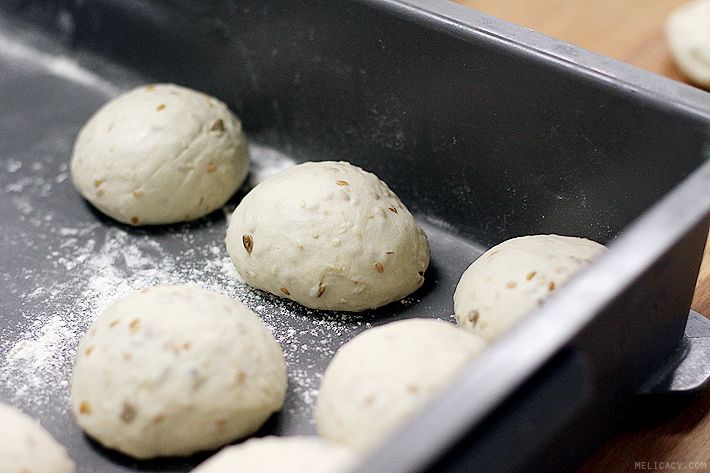 Some of the breads here take as long as three days to make, beginning from prepping to the fermentation process to proofing to finally baking. The longer you allow the dough to ferment, the tastier the bread. Lots of bakeries cut short the fermentation process to create volume, but Do.Main does it the time-honoured way for quality.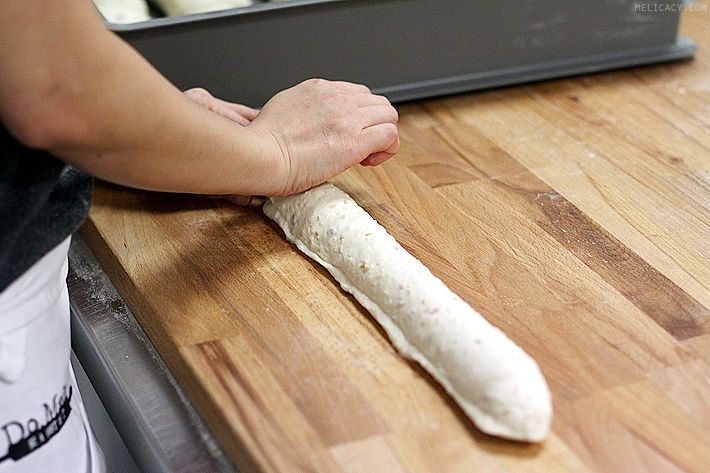 Separating the store and dining area from the kitchen is a mere glass panel, which allows you to look at the bread making process.
Chef Frederic, trained as a pastry chef, has lectured at the Le Cordon Bleu culinary school in France, adding to his resume of working at well-known pastry houses such as Lenotre and Plaza Anthenee Paris.

Cassolette Oven Baked Escargots ($16)
In recent times, Do.Main has also rolled out a menu of savoury dishes focusing on home-style French classics, which are in collaboration with fellow chef-friends Stephane Istel (chef-owner of Bar-Roque Bar & Grill) and Christophe Megel (founder of a-munition group). You don't often get the best of both worlds in dining establishments, but by forming an alliance like this, Chef Frederic can exchange tips on bakery and patisserie matters with his friends' expertise.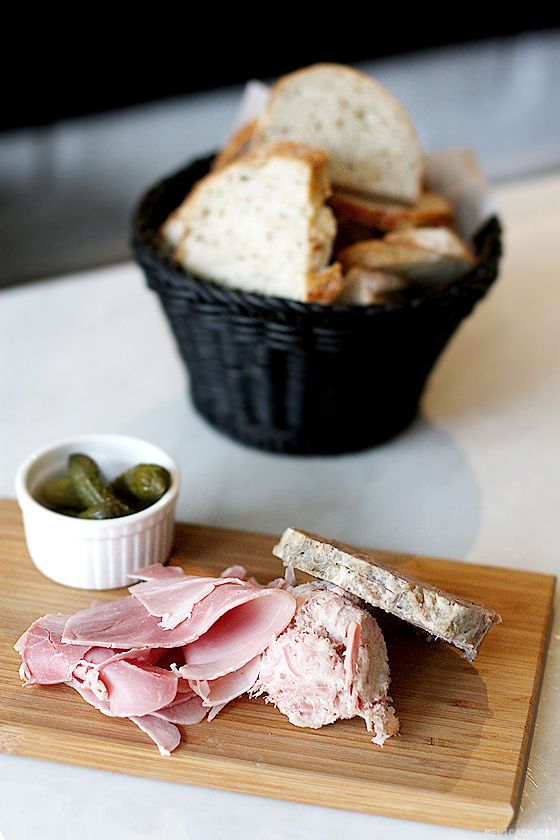 Charcuterie Platter ($20)
Chef Stephane makes great charcuterie such as terrines and rilletes as many of us have tasted before. These meat products will make appearances in Do.Main's Charcuterie Platter on a rotational basis to complement the freshly baked breads.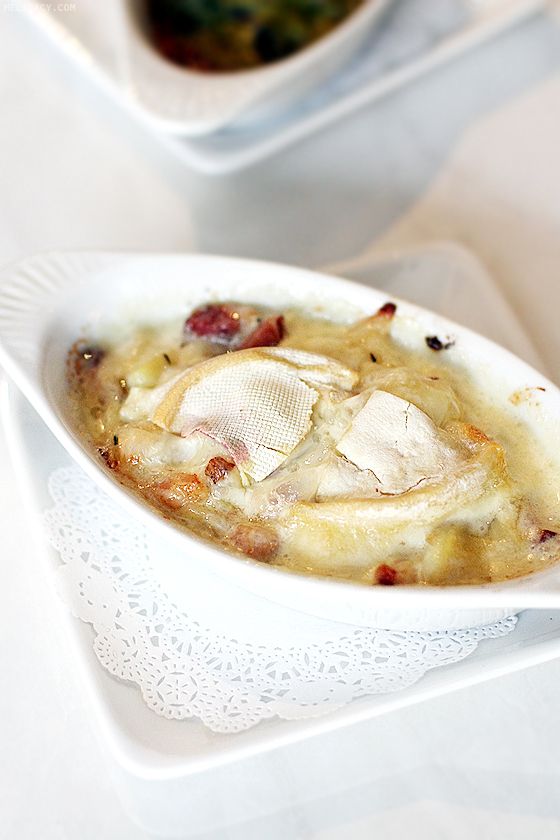 Tartiflette "Reblochon", Potatoes, Bacon ($16)
The Tartiflette is a top pick. Not commonly found in Singapore, this comforting French dish is made simply of potatoes smothered in melty reblochon cheese and laced with tiny chunks of bacon for texture and heightened flavour.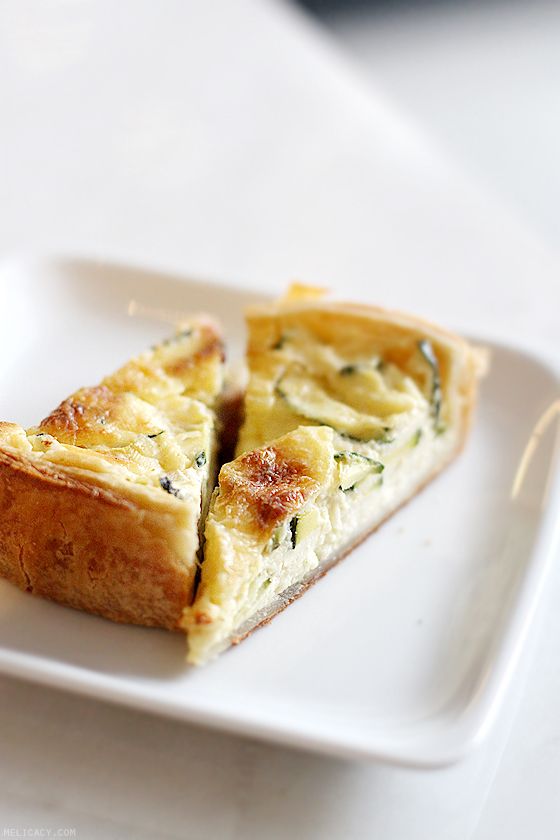 Veggie Quiche ($8 per piece or $38 for whole)
French cuisine is often associated with steep pricing, but items at Do.Main Bakery are not exorbitantly priced, in fact they are pretty wallet-friendly, comparable to most other cafés in Singapore. You might even find it a steal considering the dough is made using flour imported directly from France.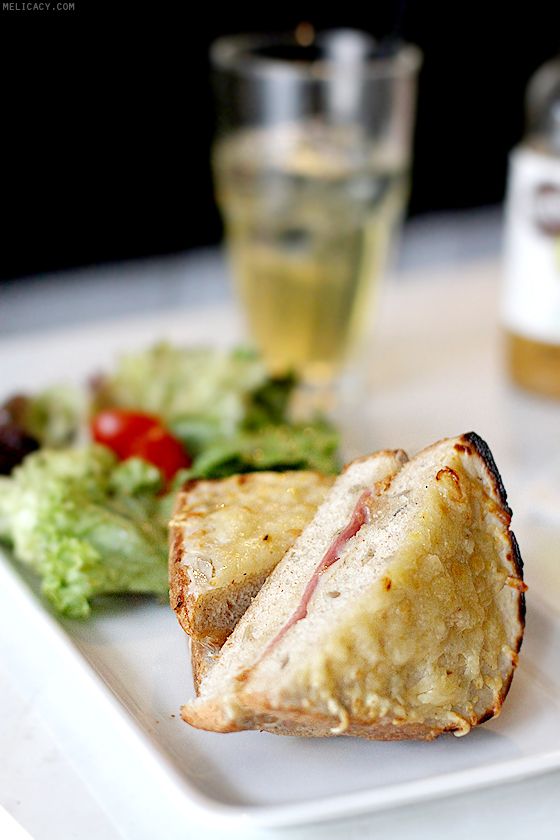 Croque Monsieur ($8)
Great for breakfast or brunch, the Croque Monsieur here features substantial thick slices of seeded bread sandwiching ham and cheese with velvety béchamel, served with a side of healthy salad.

Pie – Braised Ox Tail in Red Wine
I was in luck that day, because I was one of the first to try the new pie addition, encompassing the most flavourful filling of smashed ox tail braised in red wine.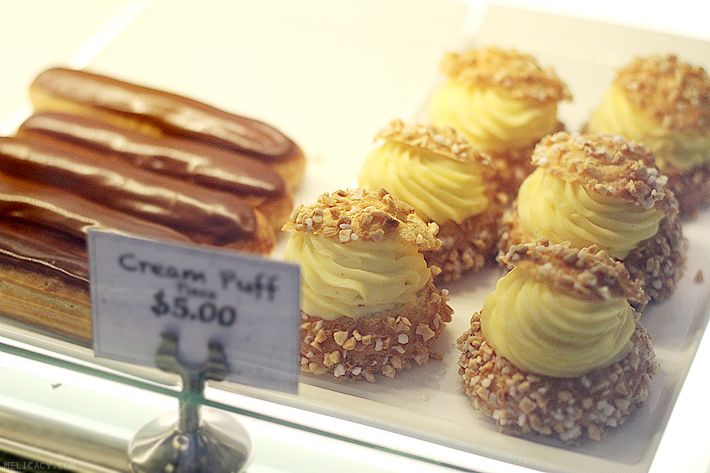 For a light afternoon sweet snack, choose from the range of chouquettes, puff pastries, choux pastries and entremets.

Paris Brest ($5)
The Paris Brest of choux pastry studded with almond nibs and filled with cream comes highly recommended. Among the sweet pastries, the Salted Caramel Éclair is a personal favourite, generously filled to the brim with rich and dense salted caramel cream. Also, do try the Bourdaloue Tart; it is one of the first things Chef Frederic learnt to make in pastry school.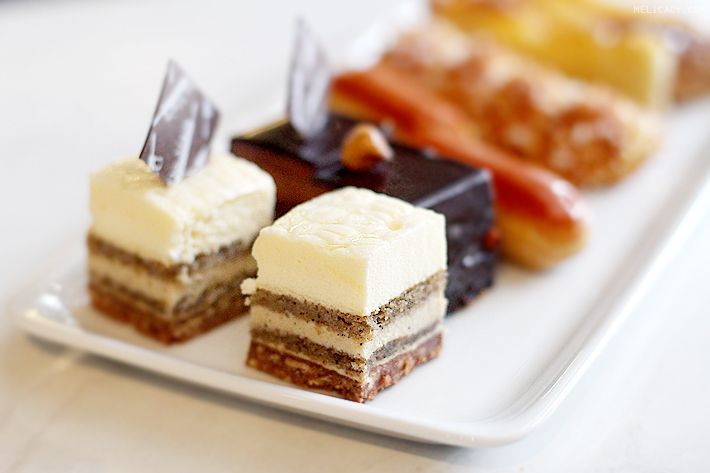 White Coffee ($8)
The White Coffee cake is chef's new invention, inspired by Singaporeans' love for coffee. The multiple layers include one of mascarpone flavoured with coffee, coffee sponge specked with ground coffee, and a crunchy base made of sweet dough (crushed and mixed with gianduja chocolate, sugar and nuts). There's so much to appreciate in such a petite sweet treat.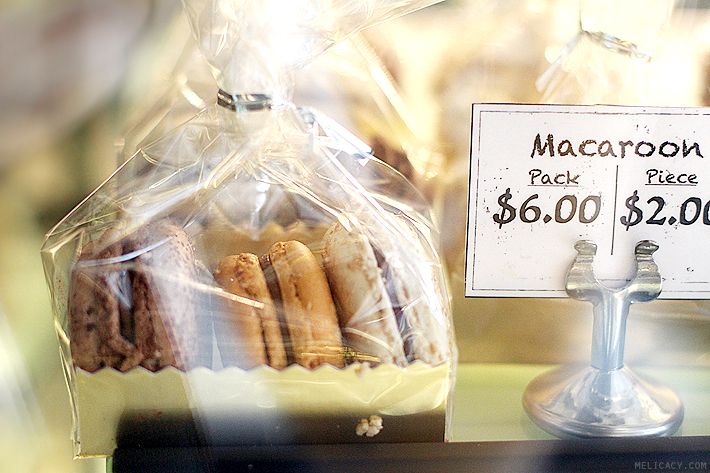 Macarons ($2 per piece)
To complete the French bakery experience, Do.Main's macarons are a must-have. Flavours include the snickers-inspired peanut caramel macaron, the coconut flavoured shell sandwiching minty chocolate, and a rich chocolaty chocolate (my personal favourite).
Do.Main
226 Tanjong Katong Road
Singapore 437015
Tel: (65) 6348 1406
Website: www.do-mainbakery.com
Facebook: facebook.com/pages/domain-bakery
Opening hours: Tues to Thurs 8am to 9.30pm, Fri to Sun 8am to 10.30pm