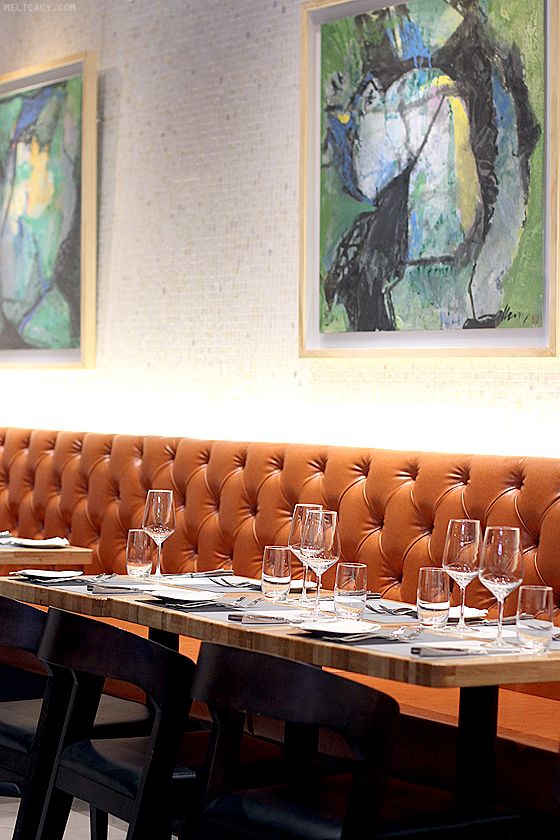 Dining at the higher floors of Ion Orchard is often regarded as a lavish affair, encircled by elite brands that contribute to the upscale reputation of the mall. One would imagine to be paying at least $150 each for a meal at a French restaurant, especially at Ion Orchard where rental rates are expected to be extremely high, but Saveur Art @ Ion orchard contradicts just that.

Salmon Confit ($11) – with marinated ikura, cauliflower, horseradish
Saveur's first foray into the Singapore food scene was a huge hit; it extinguished the intimidation of French dining and made it affordable to the masses. The Saveur Group's latest venture, Saveur Art, is an upscale version of Saveur, starring a different set of menu exclusive to this outlet. Saveur Art features deluxe ingredients such as white and black truffle from Alba, Italy, langoustine and wild game like pigeon, without the exorbitant pricing. It also carries a larger range of wines compared representing different regions of France, which also includes two dealcoholized white and red wines. Fervent fans of Saveur can still find their favourite items like Angel Hair Pasta and Duck Confit at Saveur Art, albeit with slight twists.

Dealcoholized White and Red Wines
For lunch, you can enjoy 2 courses at $29++ or a 3-course meal for $37++, and top up $5 for a glass of dealcoholized wine each. For dinner, a 4-course set menu is available at $52++. On the a la carte menu, appetisers are priced from $10, main courses from $19, and desserts from $13. You're most likely unable to find French dining at a better price than this in town or anywhere else except Saveur.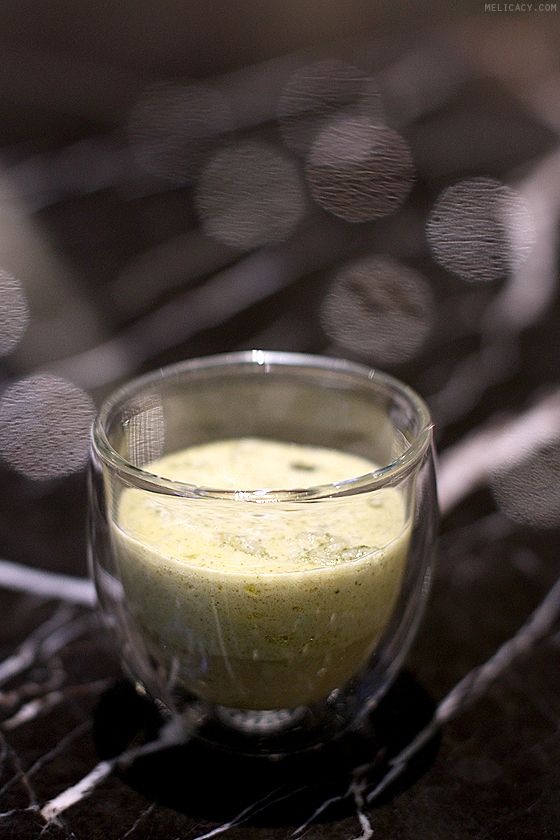 Amuse-Bouche
Like any French restaurant, Amuse-Bouche is presented before the courses begin. Here we have the creamy seaweed sabayon incorporated with potato dashi, dotted with fluffy rice puffs within. I would prefer the amuse-bouche lighter with a touch of citrus to open up the palate, but I can't deny this novel creation is rather enjoyable.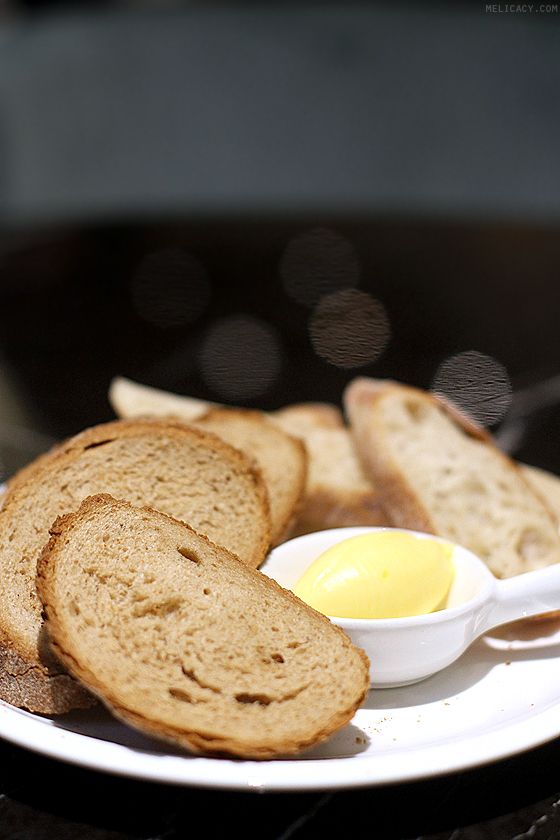 Bread is also served to keep the mouths and hands busy between courses.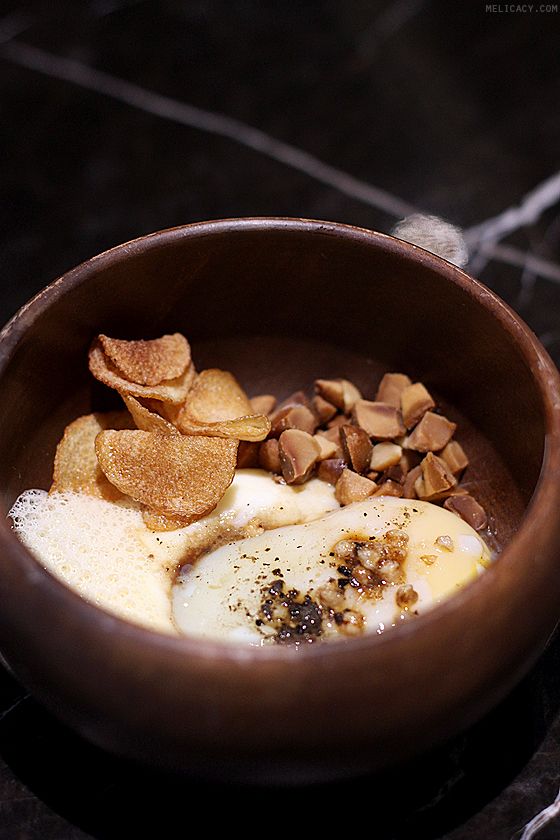 64°C Slow-Cooked Egg & Truffle ($10)
The 64°C Slow-Cooked Egg & Truffle is a star dish many have raved about. Conveying the aroma of truffle and browned butter, elements include the truffled potato mousseline and roasted macadamia nuts and chips accompanying the soft and wobbly poached egg.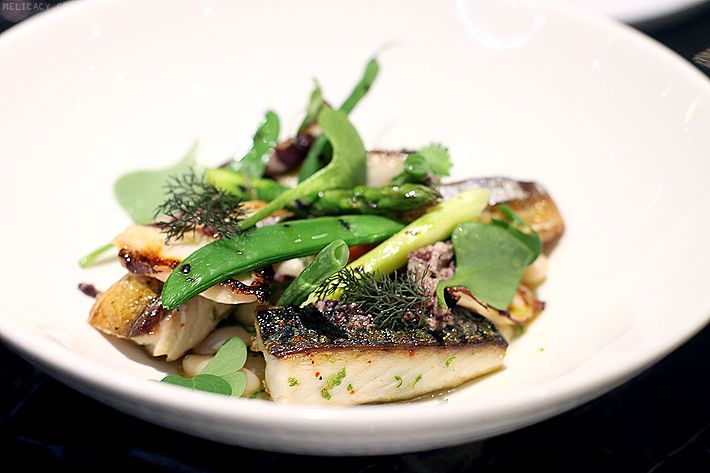 Chef's Market Fish of the Day ($21) – Seared Japanese mackerel with white wine-spiked green ragout and anchovy dressing
Chef's Market Fish of the Day depends not only on the fresh catch available that day, but also how chef maximises his creative flow, which can be unavoidably temperamental. The dish presented that day of seared Japanese mackerel did not click too well with me as I found little that would showcase the chef's deft culinary skills. Perhaps I'd have better luck next time.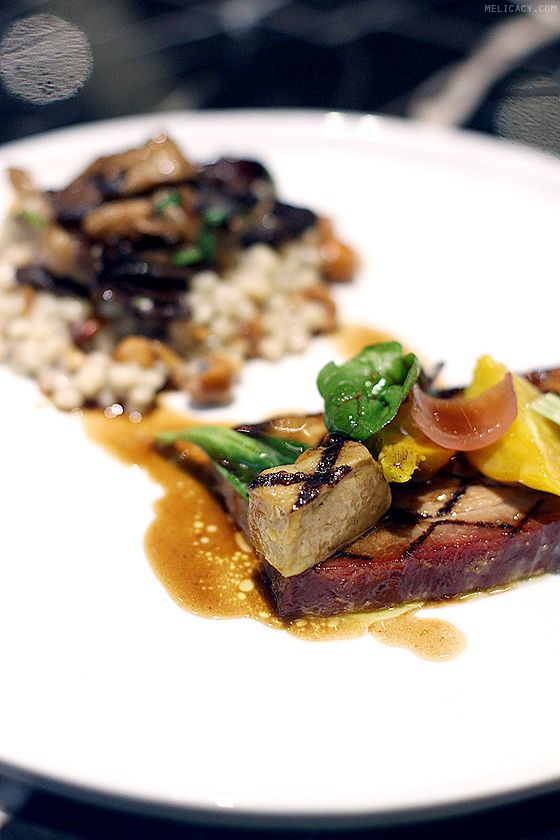 Mangalica Pork Belly ($21)
The dish of Mangalica Pork Belly is a stunner and a highly positive contrast to the dish that disappointed earlier on. A thick slice of pork belly with a nice ratio of fat to meat is rendered fork-tender, topped with a small chunk of foie gras, both with a nicely charred grill mark. Elevating the caramelised sweet flavour is a classic French wine-enriched bordelaise sauce.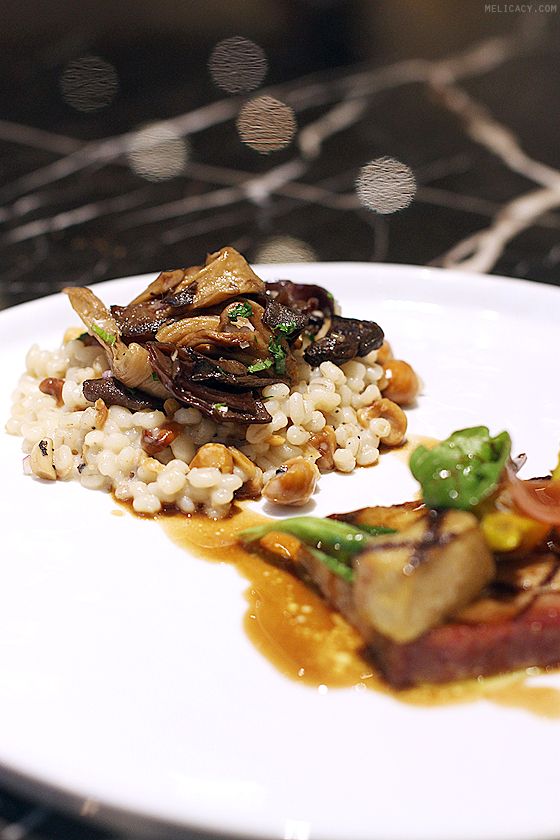 The meat's carbohydrate partner is a modest heap of barley risotto topped with sautéed wild mushrooms. The scattering of hazelnuts within the risotto adds a nice crunch.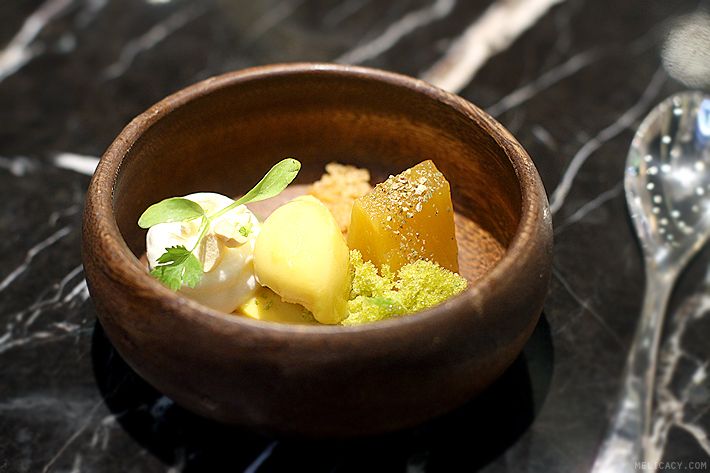 Mini Tropical ($10 for actual portion)
Impressing me most are the inventive desserts that surprise in more ways than one. I got to try the Tropical in a mini tasting portion that set the bar really high for desserts. There is a great play of textures, involving the cold and refreshing passion fruit sorbet, creamy mango curd, roasted pineapples sprinkled with penja pepper, coconut sable and cream, which all come together cohesively.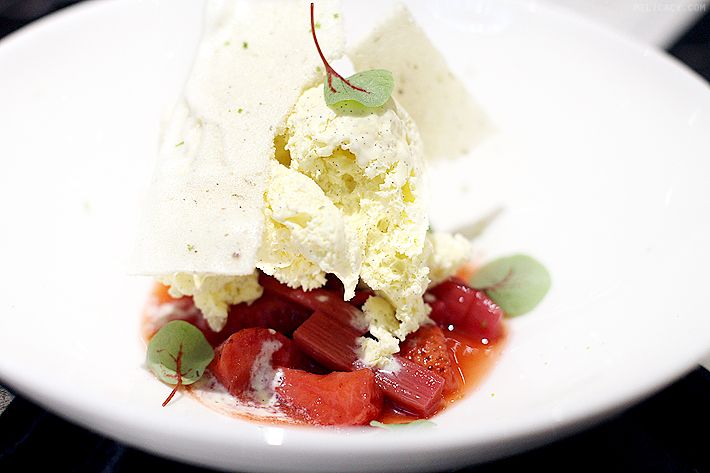 Vanilla Parfait ($11) – strawberries, rhubarbs, lavender meringue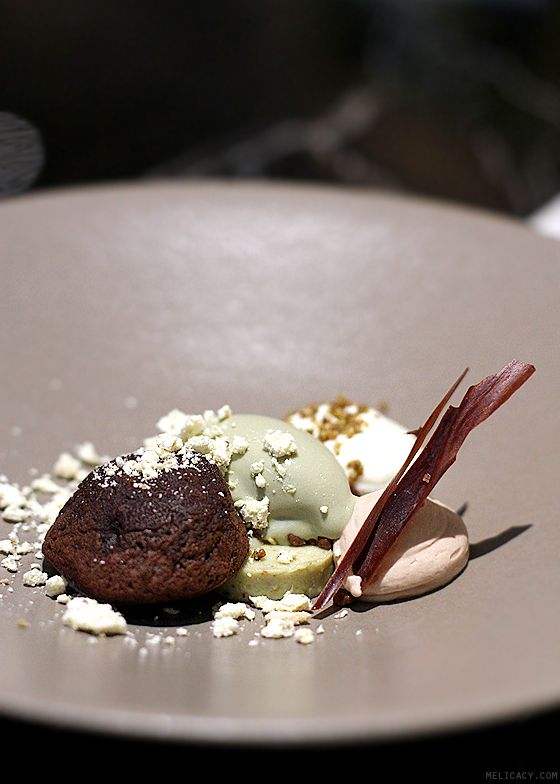 Chocolate & Pistachio ($12)
Chocolate & Pistachio is one of their most popular desserts, delicately presenting chocolate in 4 different ways. There's the Guanaja (70% dark chocolate) fondant, tanariva (milk chocolate) mousse, ivory (white chocolate) espuma and araguani (72% dark chocolate) chips, crowned with house-made pistachio ice cream.
Overall, there are hits and misses, thankfully more hits and misses. Saveur Art is definitely the ultimate dining destination for those who want a taste of modern French cooking without breaking the bank.
Saveur Art
Ion Orchard
#04-11, Singapore 238801
Tel: (65) 6634 1141
Website: saveur.sg
Opening hours: 12pm to 9.30pm