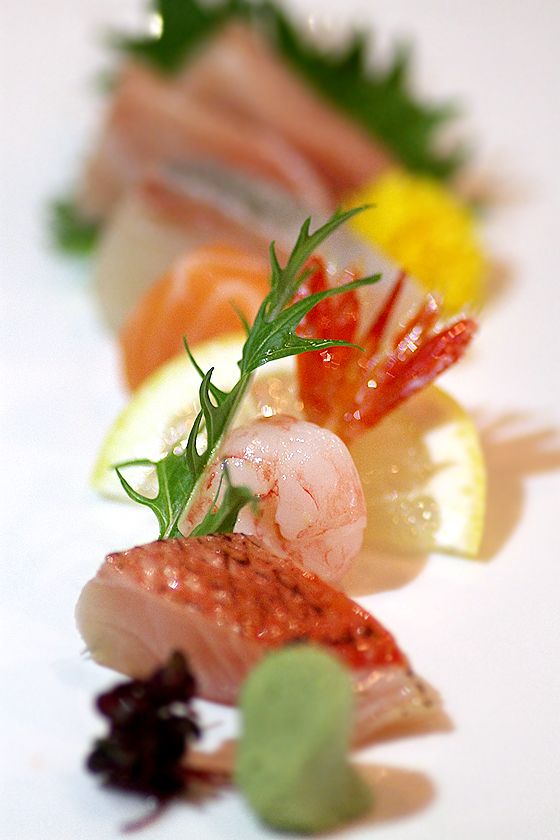 IKYU is a marriage of merrymaking, modern sophistication and refined Japanese culinary techniques. A sign of high calibre and success, this Japanese restaurant withstands the test of time and continues gratifying diners since its opening in 2012.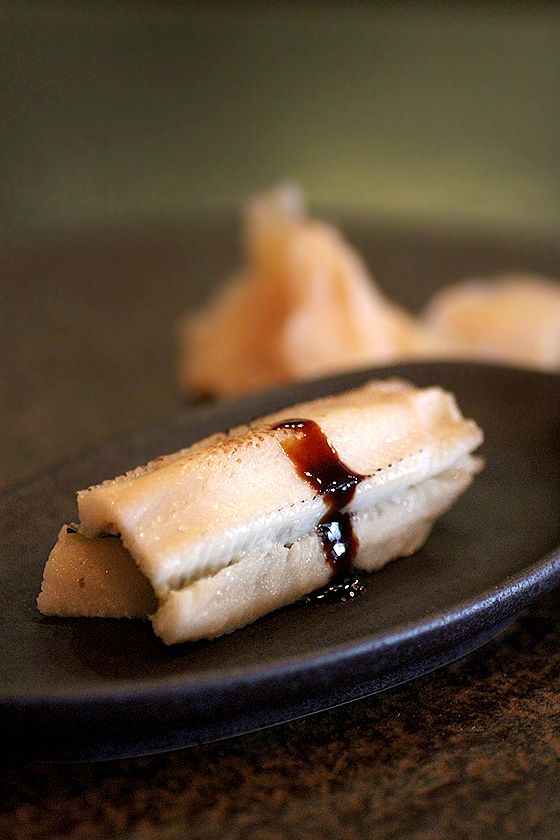 I visited IKYU when it was newly opened and left with nothing but praises. A new occasion to revisit arises; it is merely an occasion to revel in top-notch Japanese cuisine. This time round, I'm having the 7-course Omakase paired with Sake, priced at $138 per person.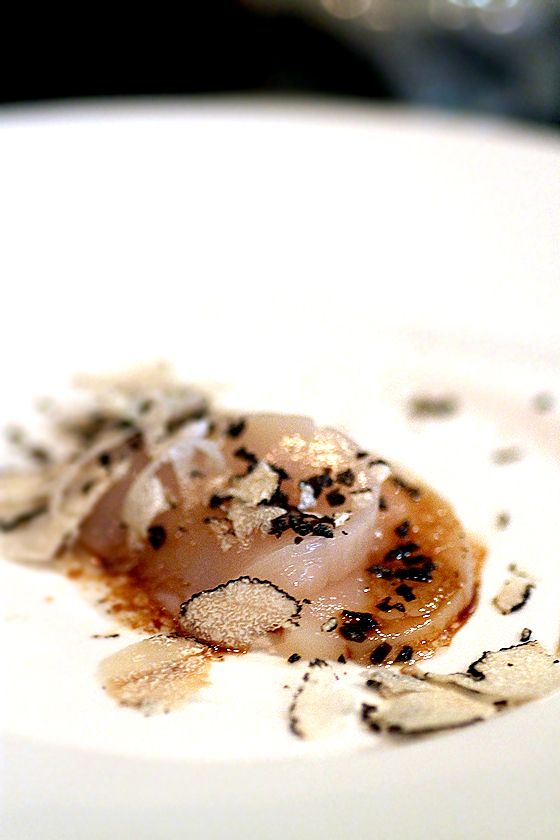 Fresh slippery scallop sashimi got the ball rolling, reaching an elevated height with black truffle scattered all over. Next course was a sashimi platter comprising some of the freshest varieties available.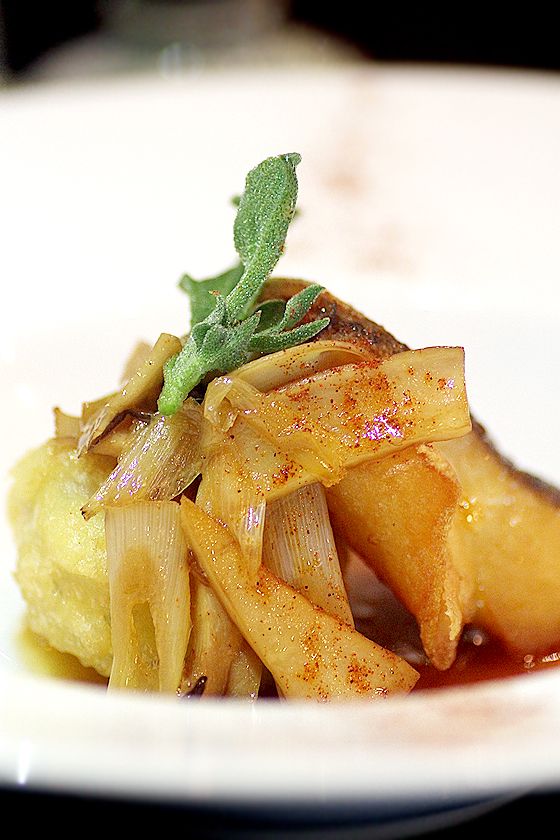 Fish served with a crisp surface is sided with an orb of Hokkaido-style risotto flavoured with butter soy. Taking inspiration from arancini (fried risotto balls), this Japanese version is made of Niigata rice, one of the best rice varieties in the world, coated in tempura and fried to a beautiful golden hue.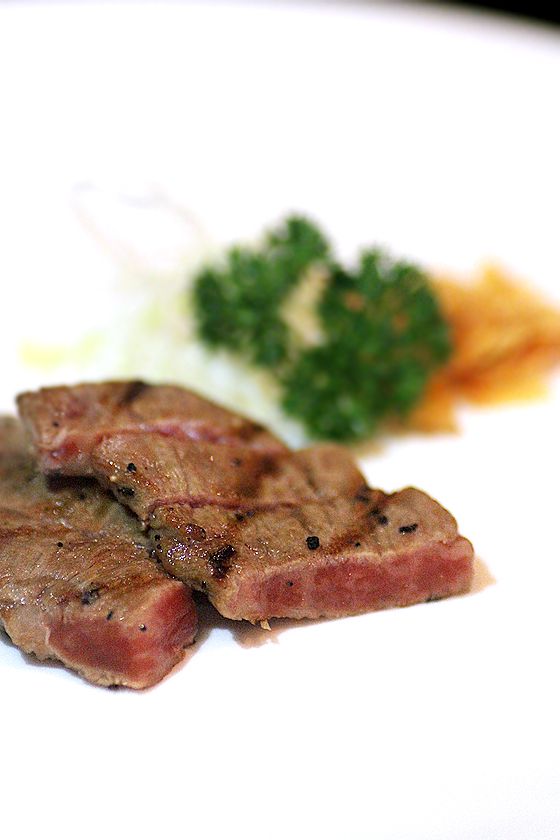 Can't go wrong with Japanese wagyu.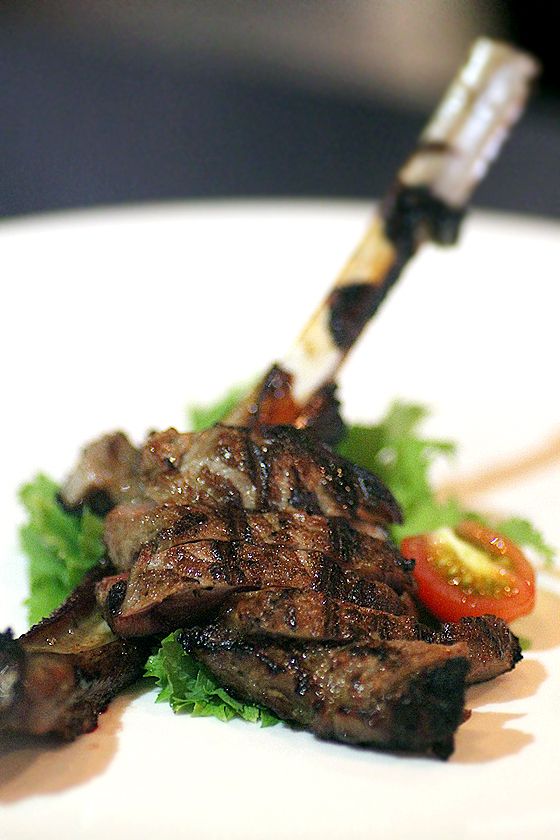 If you're not into beef, the lamb is an optimal choice, alluring with a nice smokiness.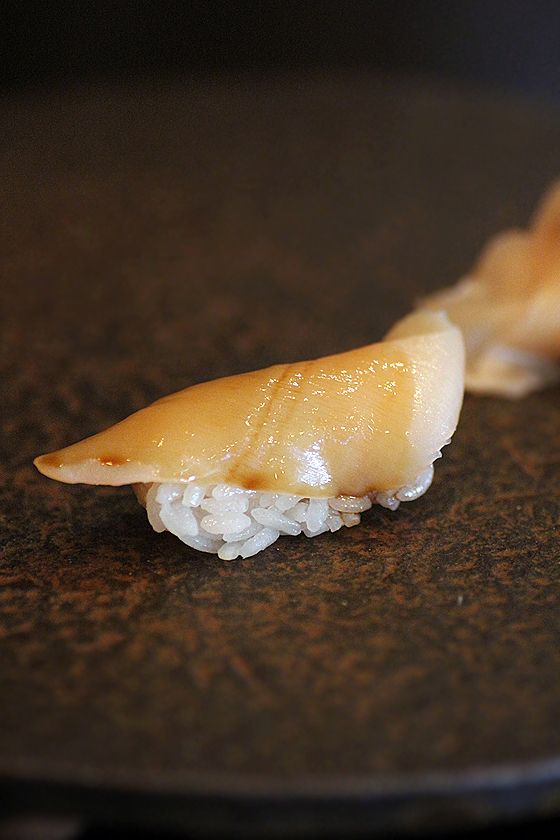 Sit at the bar for a great view of the masters displaying their sushi making expertise as well as Chef Seki's innate humour. This is the Japanese geoduck sushi made swiftly but deftly. I was surprised that it's not as chewy as how I remember geoduck to be; it's smooth and succulent and a joy to consume.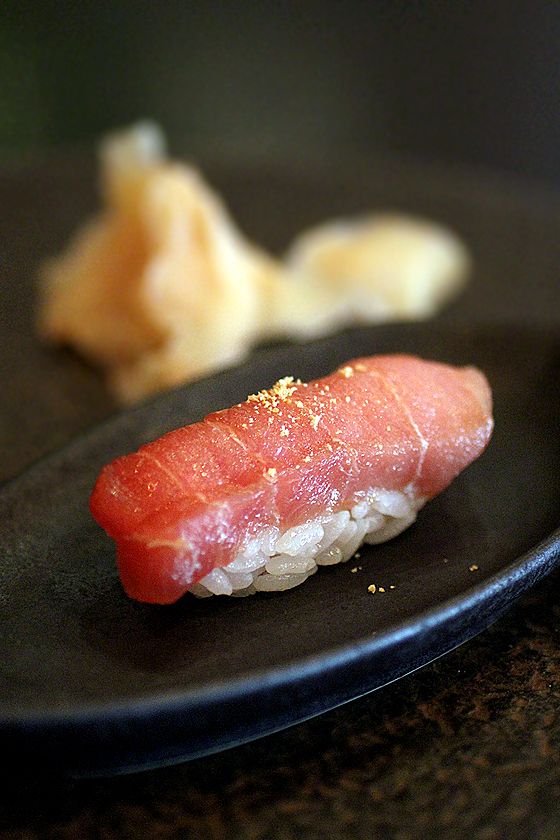 This is the fatty tuna marinated with soy ginger and sprinkled with dried yuzu. The melty texture of the sashimi is what made me swoon with exuberance.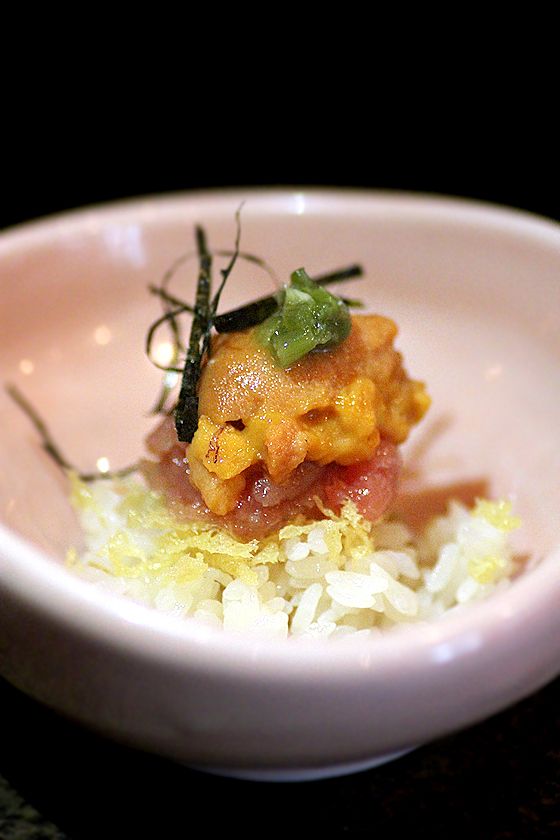 The highlight of the highlights arrives in a dainty bowl of mini taisen don. There's a great balance in this dish, achieved by crispy tempura crumbs, chopped fatty tuna, and a massive portion of uni, a highly prized ingredient.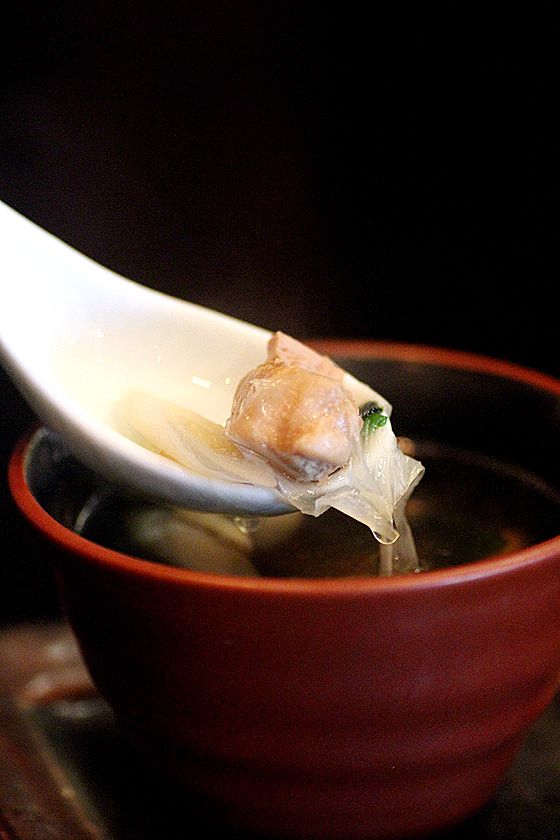 The light, warm and comforting tuna belly soup with Japanese leek is spiked with sake; you can sense a bit of heat but it is not overwhelmingly so.
I chuckled when I tasted the cheesecake that is laced with soju. It is when chef's love for alcohol became more evident. The drinking culture is quite apparent here at IKYU, which is where I derived the term merrymaking –it applies to both diners and the crew.
IKYU
5 Yong Siak Street
Singapore 168643
Tel: (65) 6223 9003
Email: ikyu@ikyu.com.sg
Website: ikyu.com.sg