Growing up, my parents hardly ever cook. I always look forward to the feastings during Lunar New Year because it's the only time my mother actually steps into the heated kitchen and picks up a wok. One of our family's signature dishes is the Yam, Pork and Sea Cucumber Stew, which she learnt from her mother (my grandmother). And, she's passing on the recipe to me!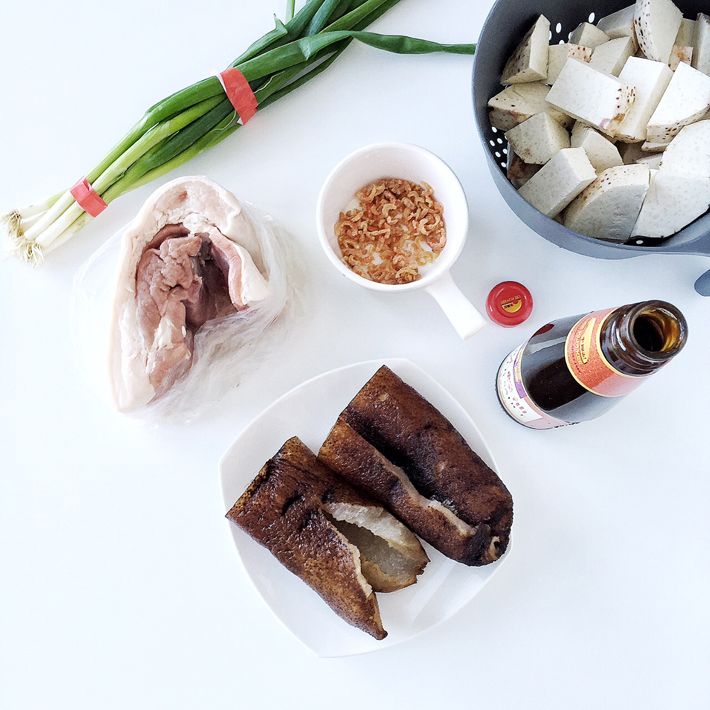 It is a comforting dish that requires just 6 simple ingredients: spring onion, dried shrimps, pork, sea cucumber, yam and oyster sauce. It's amazing how it's so flavourful without the addition of salt, pepper or MSG. Oyster sauce is the only seasoning used.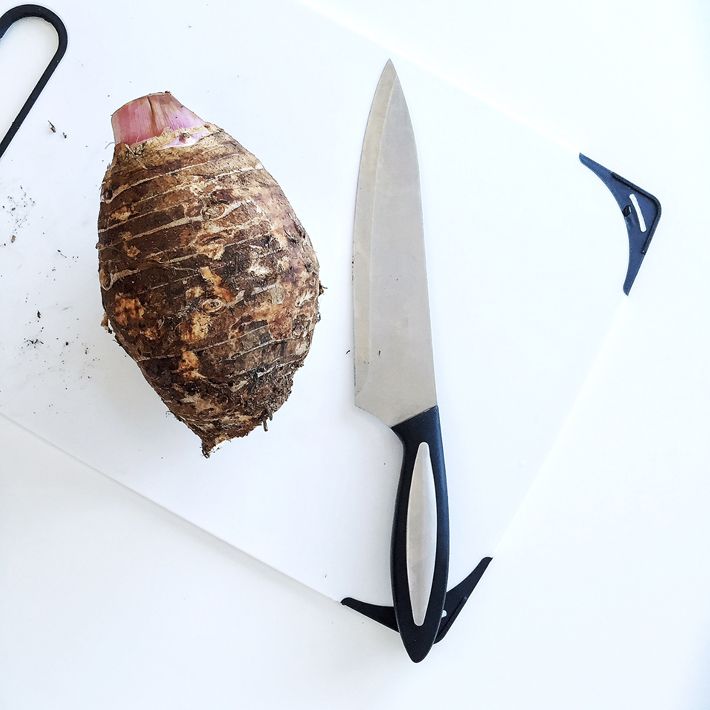 Yam (or taro) is one of the key ingredients. Remove the skin, cut into chunks, and give it a good rinse.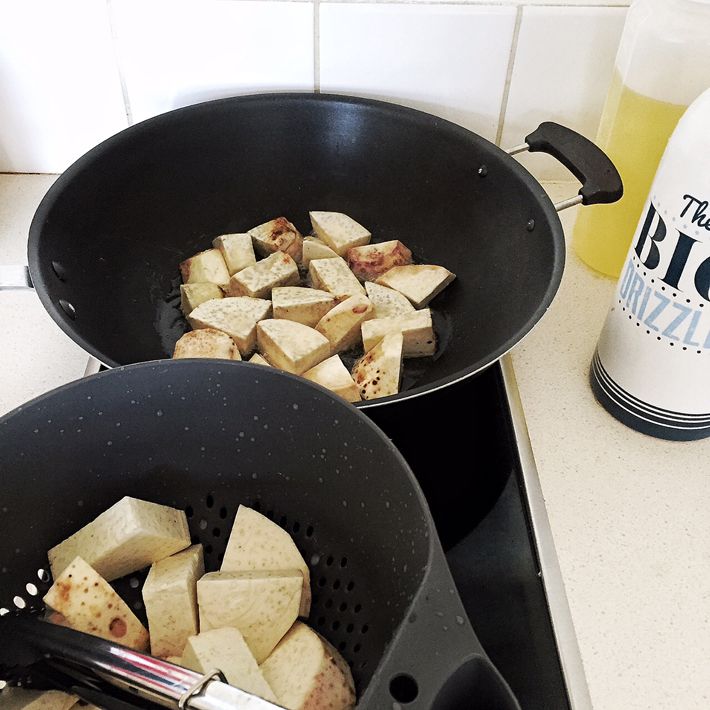 The yam has to be deep-fried before the cooking of the dish begins.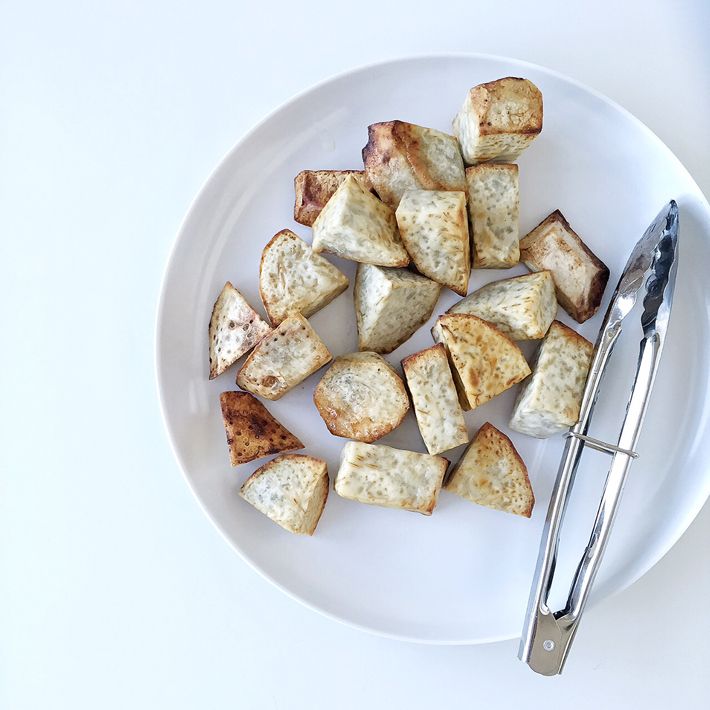 I guess if you deep-fry it, the yam holds its shape and not turn into thick goo by the end of cooking. Also, it speeds up the cooking process later on.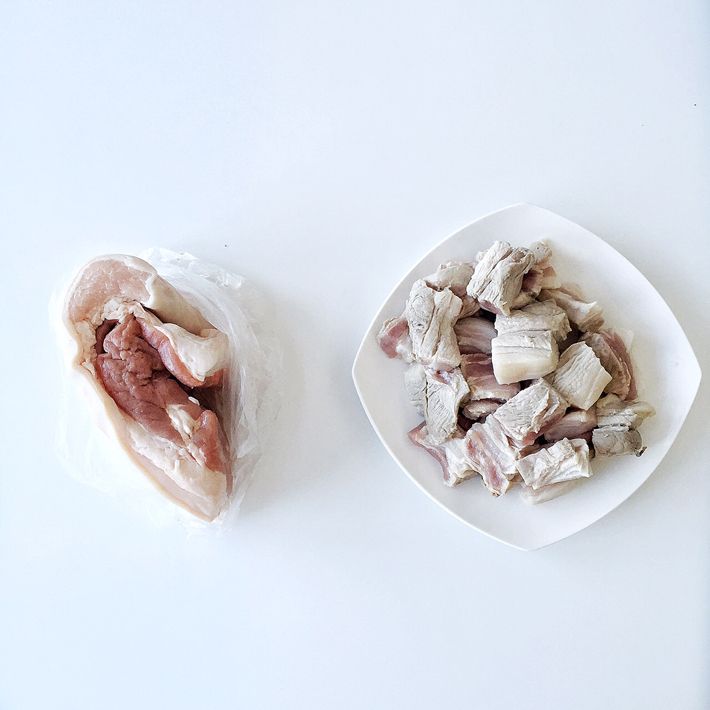 The pork (we use pork belly here) has to be blanched beforehand and sliced. I trimmed off the skin (and made pork crackling with it!!!).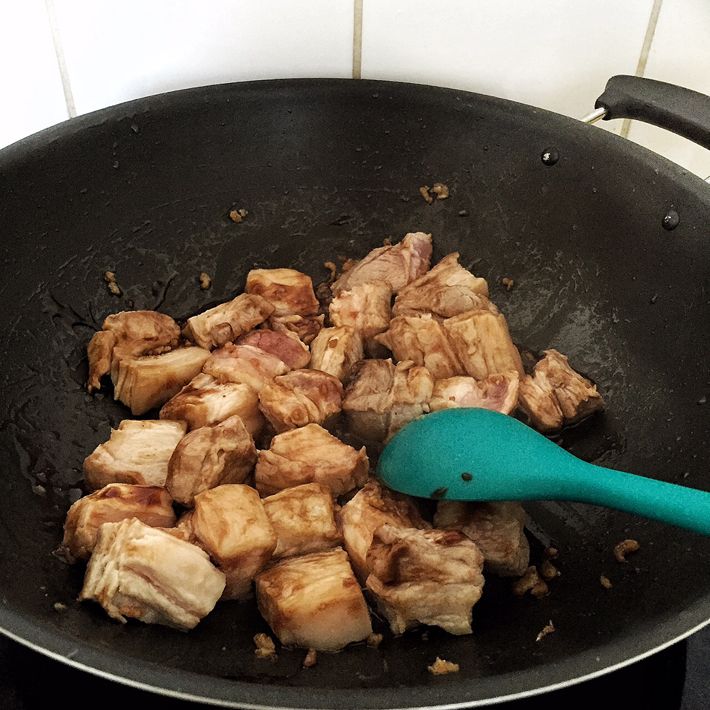 My mum would fry the dried shrimps in a bit of oil till it exudes fragrance, then toss in the sliced pork for a quick fry. The sea cucumber and yam is then added in with some water enough to cover everything, and set to simmer for like an hour or two, till the sauce thickens and yam softens. Simmering for a longer period of time also means the pork becomes meltingly tender.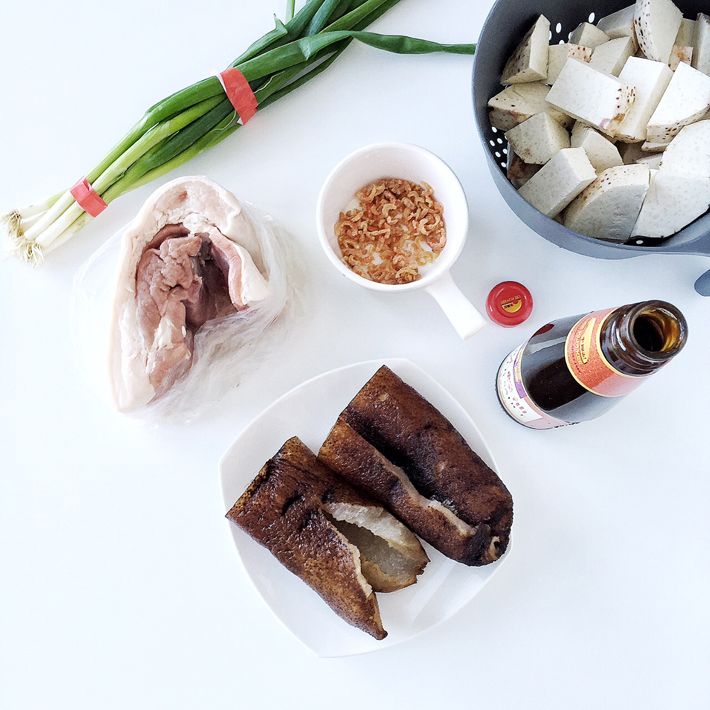 This is my favourite dish from our family!
Food equates bonding for many of us Singaporeans; there are no other common interests that Singaporeans are more passionate about apart from food. Singapore food is mostly defined by the hawker scene, Singapore dishes such as chicken rice, laksa, chilli crab, fried kway teow, oyster omelette and more (gosh I'm salivating as I'm typing this). Singapore dishes that are closest to our hearts are the dishes that our grandparents cooked for us at home when we were young, which have never seen the public light. Have you picked up a skill or two on how to prepare them, or had since added your own twist to the classic dish? Do you have a burning desire to share your family's recipes? This is your chance to!
The annual Singapore Food Festival (SFF) is now in its 22nd year, and it is the only food festival that focuses on local flair and chefs. From 17th July to 2nd August 2015, the theme for this year's festival is "A Fresh Taste of Tradition", where festival goers will get to revisit traditional local favourites as well as experience modern interpretations on Singaporean dishes. The Singapore Food Festival is holding a contest in collaboration with hungrygowhere: share photos or recipes of your family's signature dish on hungrygowhere at sff2015.hungrygowhere.com and stand a chance to win SFF event tickets and F&B vouchers! Use the hashtags #SFF2015, #myfamilyssignaturedish and #YourSingaporeFood if you're sharing it on social media.
For more information, visit www.singaporefoodfestival.com.