"Rice Dumpling Festival" is what many of us would term Dragon Boat Festival. Why? Because Singapore's immense passion for food supersedes traditional practices. How many of us know the full story behind Dragon Boat Festival? We might have heard various versions of its origins, but it ends there, and I'll stop here before I start boring you with information acquired from the Internet.
We consume rice dumplings during this period of the year because firstly, it's delicious! Secondly, it's ubiquitous. There are small-scale stalls that sell rice dumplings on an almost daily basis, but it is only during the Dragon Boat Festival that you find various versions of rice dumplings in restaurants and hotels.
Over the years, I've always favoured Szechuan Court's rice dumplings over others for many reasons. Quality of ingredients is one; generosity of ingredients is another. Taste, of course, is a huge motivating factor. Lastly, its size: I would dive into this massive bundle of deliciousness like how a bunny would into a pool of carrots.

Szechuan Court's Signature 'Gong Bao' Chicken Dumpling ($26++, 600g)
This massive dumpling weighs a hefty 600 grams! My favourite flavour of all time, Szechuan Court's Signature 'Gong Bao' Chicken Dumpling never disappoints. Encased within the glutinous, are tender pieces of well-marinated chicken boasting the right balance of spiciness and savouriness, and texturally contrasted with crunchy roasted peanuts.

Traditional Hong Kong Rice Dumpling ($18++, 300g)
The Traditional Hong Kong Rice Dumpling is another hearty option encasing succulent pork belly, barbecued pork, roasted duck, Japanese flower mushrooms, salted egg yolk, yellow beans, dried shrimps and chestnuts. I totally would mind this as a meal on a regular day!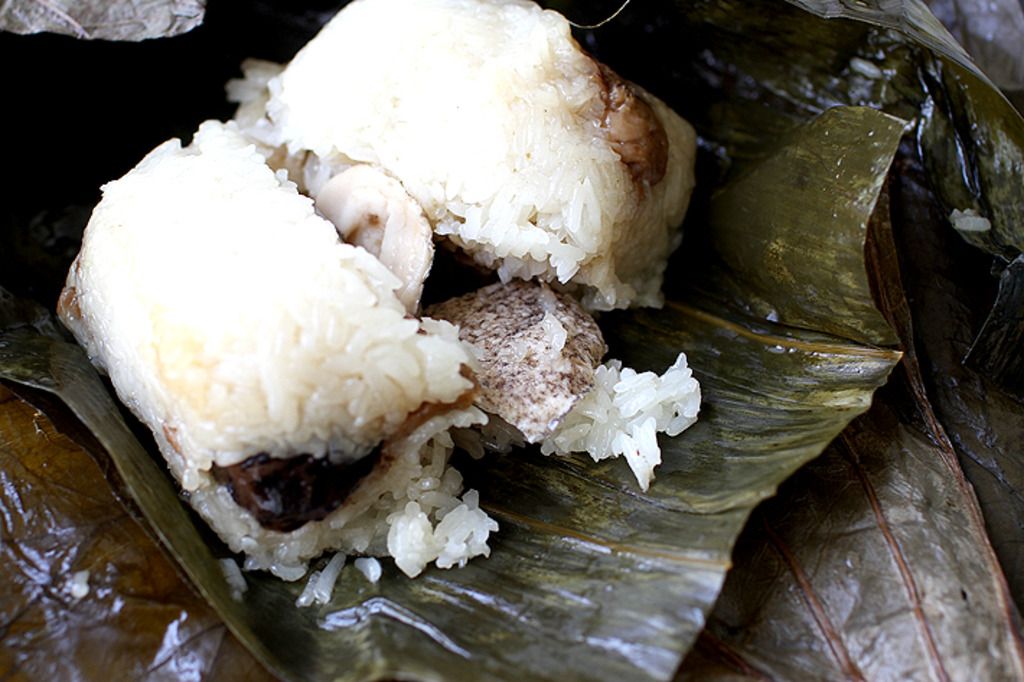 Monkey Head Mushroom Vegetarian Abalone Dumpling ($18++, 300g)
I'm not vegetarian, but I wouldn't mind the delicious meatless option comprising "monkey head" and Chinese mushrooms, vegetarian abalone, and braised Shantung peanuts.
A 2-day advance order is recommended. For orders and enquiries, you may contact Szechuan Court at (65) 6431 6156, dining.singapore@fairmont.com, or book online at www.szechuan.com.sg.
Szechuan Court
Level 3, Fairmont Singapore
80 Bras Basah Road, Singapore 189560
Opening hours: 12pm – 2.30pm, 6.30pm – 10.30pm