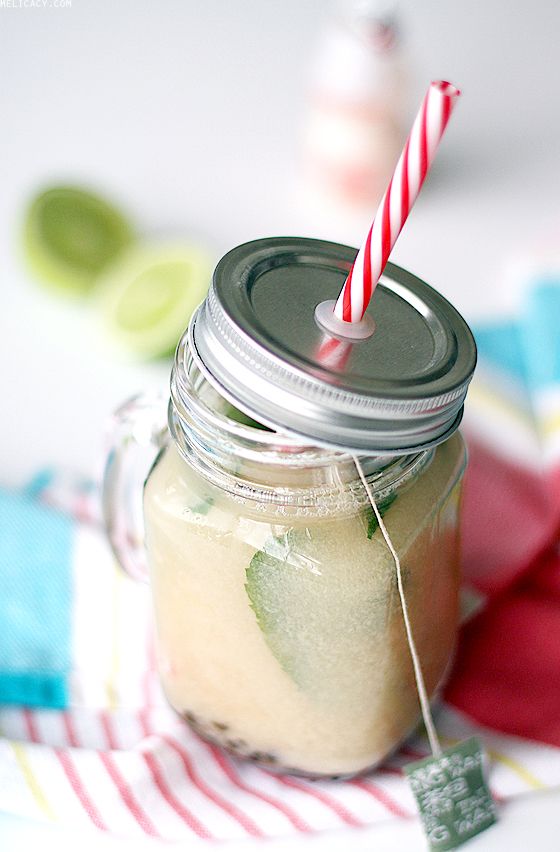 Homemade bubble tea
A seemingly never-dying craze, bubble tea still garners throngs of supporters since its birth in the late 1990s. The beverage culture originated in Taiwan, a country renowned for oolong, black and green tea. Headquartered in Taiwan, Each-A-Cup is one of the bubble tea pioneers in Singapore that has survived and flourished throughout the years, constantly enticing customers and regulars with new products. They specialise in a large variety of freshly brewed teas, ice blended drinks, smoothies, yoghurt drinks, snow shakes, coffees, and creative juices.
In recent times, Each-A-Cup has undergone a facelift, rebranding itself with a vibrant orange-coloured logo that appears to be the illustration of the top view of a bubble tea cup, a view that bubble tea drinkers are well acquainted with.
The new direction for this bubble tea joint is largely defined by a lifestyle concern for health and wellness, hence a strong focus on drinks with beauty and health benefits. Drinks under the Energy Burst category, such as the Azuki brown rice milk tea, pack in vitamins that deliver that much-needed shots of energy; the series of flavoured coffees and specialty teas under Mind Booster are stimulating and sustain alertness throughout the day; Weight Lite drinks such as Golden Buckwheat tea with Katen and Aloe Vera and a range of fruity teas offer sweet, guilt-free drinks for those watching their weight; under the Forever Young category, the range of green teas and Chamomile milk tea brim with antioxidants for optimal health and well being; Daily Dose drinks like the Yakult Apple Jelly Green Tea or Honey Kanten with Ai Yu are zesty beverages that help strengthen the immunity system.
Some will be happy to note that several drinks such as the Golden Buckwheat tea and Rooibos tea are caffeine-free, ideal for children and those allergic to caffeine.
Here's my attempt on the Yakult Lemon Green Tea with a minty twist.
Ingredients needed:
– Freshly brewed Jasmine Green Tea
– Yakult
– Fresh green lemon juice (they squeeze it using a lemon extractor machine)
– Desired sugar level
– Ice
– (My own addition: fresh mint leaves)
Premium tealeaves and tapioca pearls used by Each-A-Cup are sourced by its headquarters in Taiwan from high-quality Taiwanese companies. Replicating them is nearly impossible even if you have the complete recipe, unless you have connections with these Taiwanese suppliers.
For more information about Each-A-Cup, visit www.each-a-cup.com.