Razor Clam steamed with Garlic and Vermicelli ($10 per piece)
I recently dined at Tung Lok Seafood Restaurant at Orchard Central and scored myself a great bargain of 50% off; it was almost like I robbed them of $100 worth of food. With the American Express Platinum Card, I have the liberty of ordering more than I normally would, or pick items that are doubly expensive, without exceeding the usual budget.

Braised House Special Beancurd with Nameko Mushrooms and Vegetables ($18)
The American Express Platinum Card has soon become a card gourmands can't leave home (or live) without; it comes with free membership to two popular dining programmes –the Classic Far Card Membership, and the PALATE programme. Under these two programmes, card members get to enjoy dining perks at over 80 restaurants.
The PALATE programme and the Classic Far Card Membership are pretty similar; they both offer discounts of up to 50% off the bill at participating outlets. To be precise, the Palate Dining Privileges are as follows: 1 diner will be entitled to 15% off, 2 diners at 50% off, 3 diners at 35% off, 4 diners at 25% off, and 5 to 20 diners at 20% off.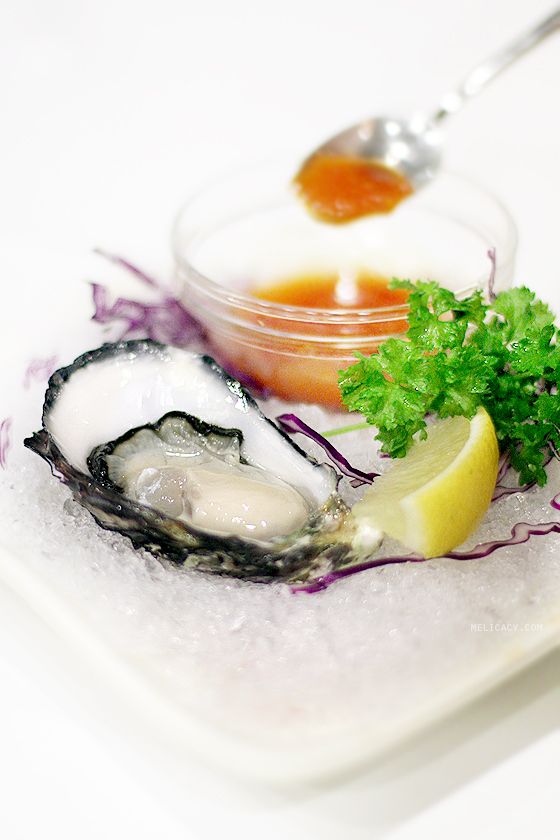 Raw Oyster ($3.80)
Tung Lok Seafood Restaurant offers a wide range of seafood, from oysters to clams, lobsters to crabs, and fish to prawns, available in a myriad of cooking styles. Continue reading