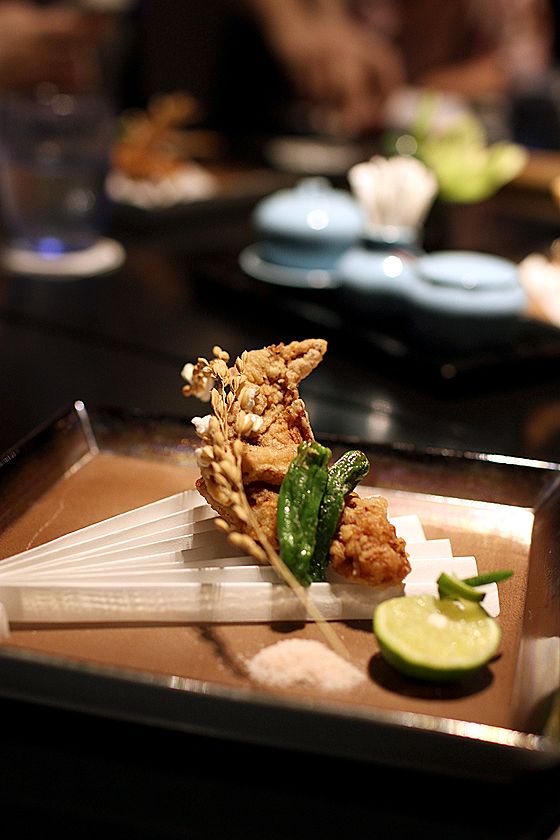 The exotic Fugu (pufferfish or globefish), is extremely lethal if not prepared with extreme caution, and only chefs who have obtained a license and have gone through years of apprenticeships can serve fugu. Chef Moon of Mikuni at Fairmont Singapore is one such licensed chef with heaps of culinary talent and creative power. This winter, Mikuni draws on the fruitful supply of fugu and brings forth a Grand Tasting 8-course menu ($220 per person or $310 with sake pairing) that celebrates various parts of the Fugu anatomy, showcasing Chef Moon's artistic strength in blending modern and centuries-old Japanese culinary techniques seamlessly.

Otoushi – Globefish Skin Jelly, Miso, Sushi Ball, Fugu Mirin Boshi, Caviar
The meal begins with "small bites" of jelly made from fish bone broth brimming of collagen goodness, sliced fugu on a sushi ball, and sun-dried fugu saturated in mirin topped with tuna belly tartar and caviar, a beautiful combination of taste and texture.