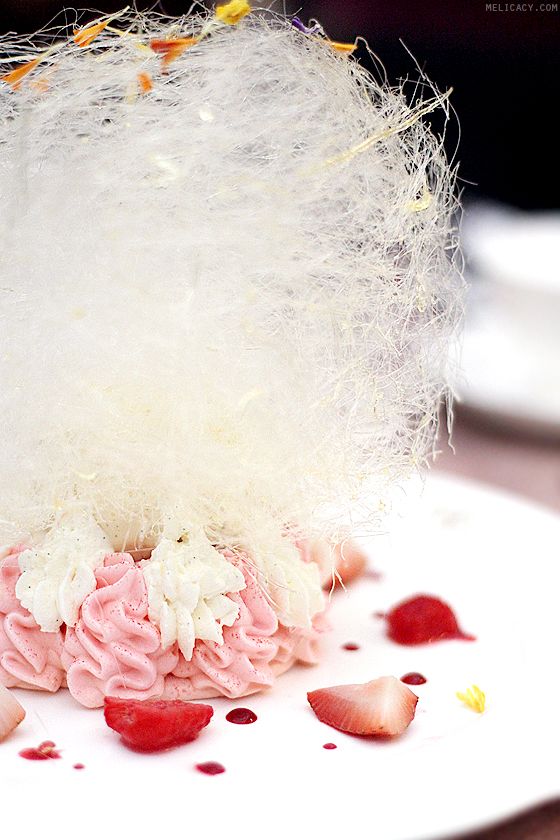 The Queen's Vacherin ($25) – rose petal meringue filled with yuzu cream, vanilla bean ice cream, vanilla crème chantilly, lychee, strawberries and raspberries, crowned with spun sugar
Antoinette has carved a huge name in Singapore's dessert field, satiating sweet tooth(s) of all ages and genders. So much so the savoury items are often left out of conversations, underemphasised, undervalued. It's time to give the savoury menu a time to shine –not that it needs a desperate call for attention, but it does deserve special mention.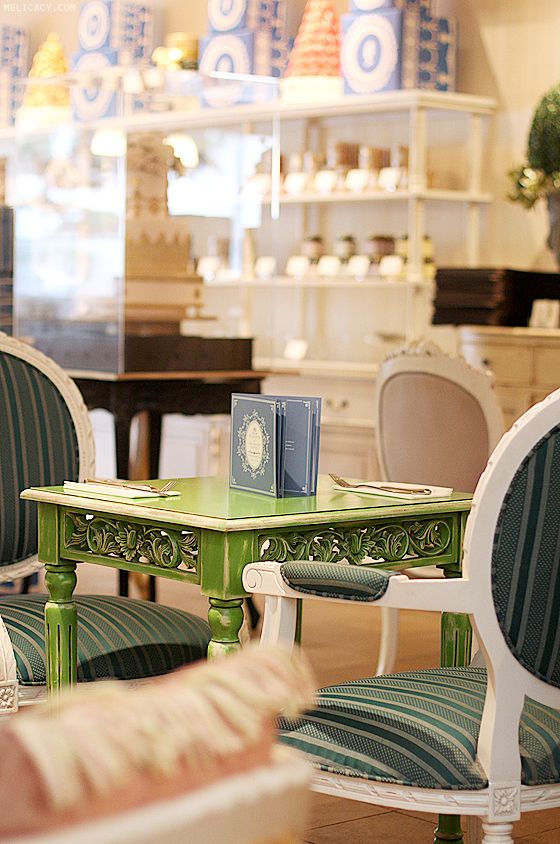 The brand (and appellation) is inspired by the famous last queen of France, Marie Antoinette. Conceived by Chef Pang Kok Keong, Antoinette Restaurant, Påtisserie & Salon de Thé has 3 outlets: its flagship store at 30 Penhas Road opened in June 2011, second at Mandarin Gallery opened 2 months later, and the third and largest (3100 square feet) opened in 2012 at Palais Renaissance. The outlets exude the style and ambience of Marie's favourite hideaway chateau, the Petit Trianon, in the gardens of Versailles.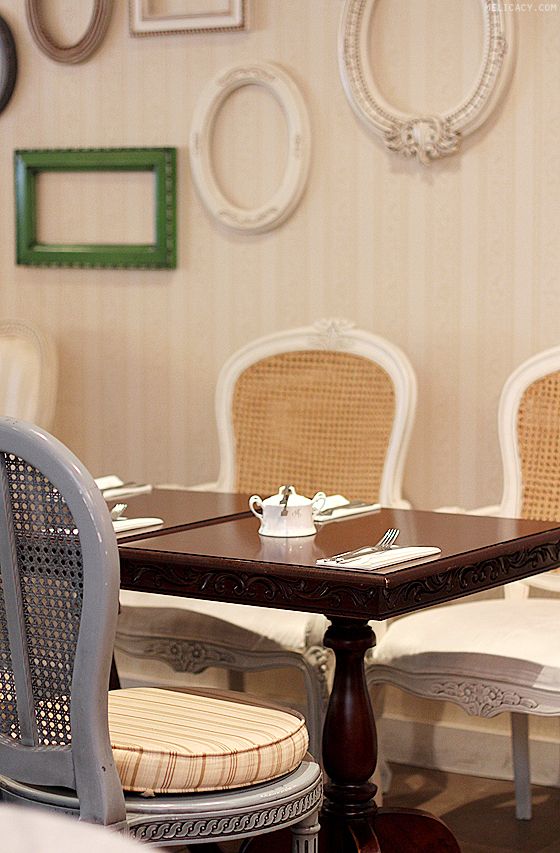 The flagship store at Penhas Road for instance is bedecked in an eclectic mix of charming furniture evocative of the late eighteenth century neoclassical style.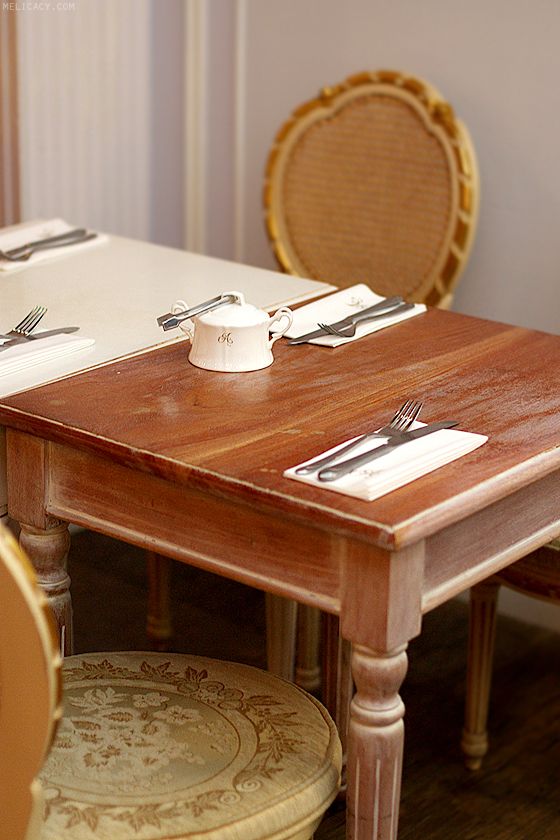 Chef Pang' has a strong foundation in classical French cuisine, and is highly gifted in both the sweet and savoury departments. The dedication and precision he applies to his sweets are also applied to savouries, which are bound to impress fastidious diners. I never knew this before, but the savoury menu is available across all three outlets.

Quinoa Salad ($16.50)
First to impress is the artfully presented Quinoa Salad, composed of rocket leaves, compressed watermelon chunks, roasted butternut squash, pumpkin seeds, sour dough chips, feta cheese, sherry vinaigrette and extra virgin olive oil. Scoring high distinction for the excellence in the coalition of ingredients, the contrasting textures work well together. This is one salad that leaves a deep impression and builds up desire. Continue reading