Arriving in Singapore from the Land of K-pop, Beesket is a trendy Korean D.I.Y juice bar providing customers with unlimited fun and freedom in creating their own juices.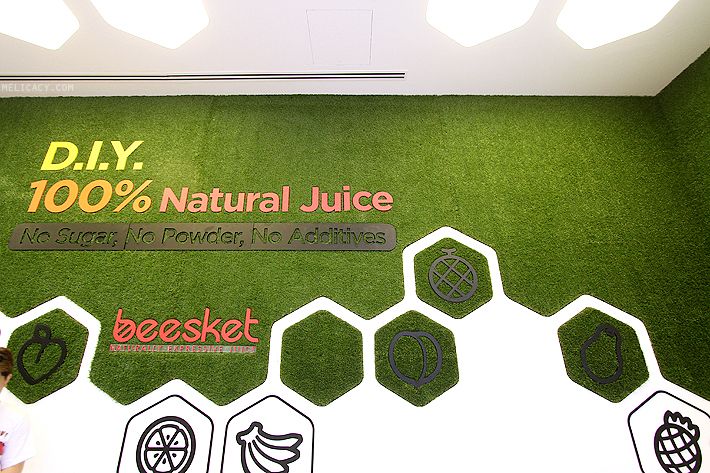 The name Beesket is "Bee" and "Basket" combined, reflecting the creative and fun ordering process customers experience at the counter when deciding on their Beesket Original juice ($5.90 per 350ml cup).
The honeycomb-like design of the Beesket counter is filled with fruit capsules in a myriad of vibrant colours, each hue representing a fruit or vegetable. Customers can simply pick up a 'basket' and, like a bee, busily pick their capsules and drop them into the basket.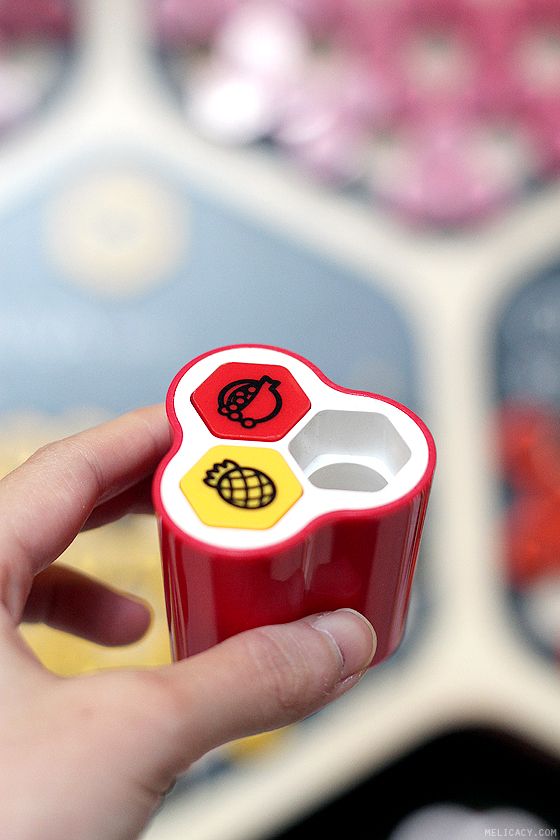 Pick up to 3 different types of fruit capsules and have your juice creation made upon order. All fruit capsules are outfitted with Radio Frequency Identification (RFID) chips that when scanned, instantly provide information such as calorie counts and nutritional values for the juice combination in each cup, in which customers will receive a printout of.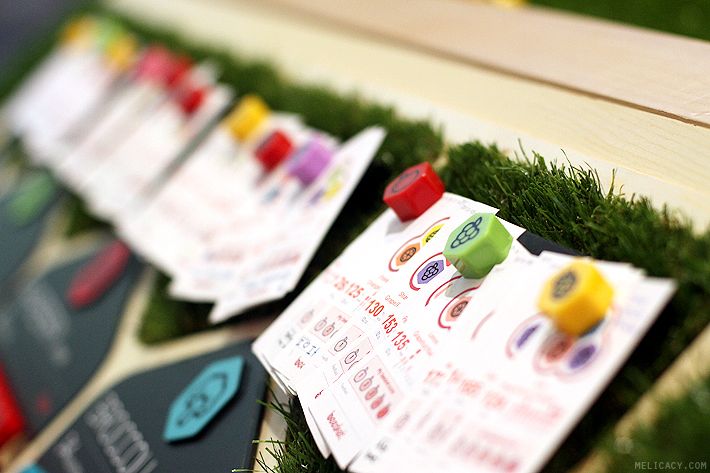 Share your printouts if you love your juice combinations. I chose Grape, Pomegranate and Pineapple, perfect for my sweet tooth!