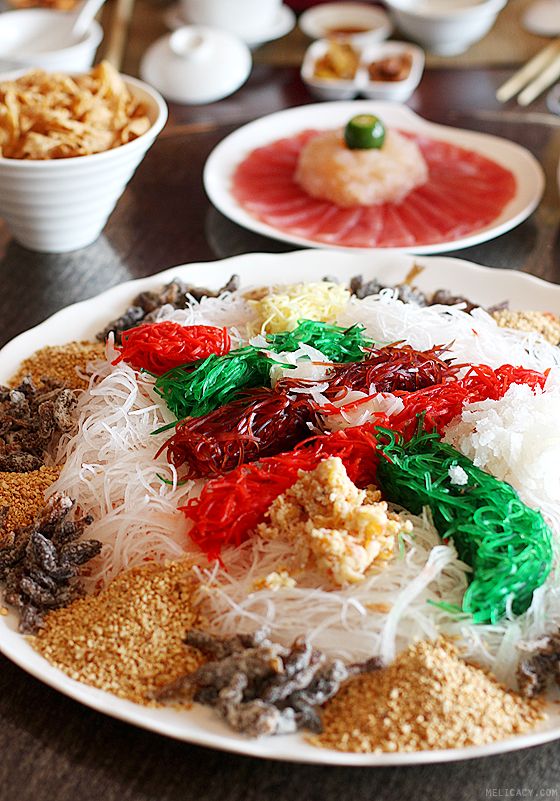 Lunar New Year celebrations commence as early as 2 February through 5 March 2015 at Fairmont Singapore, as Chef Mok Wan Lok of Szechuan Court rolls out eight promising New Year set menus accompanied by a collection of chef signatures, all set to welcome the new year with a bang.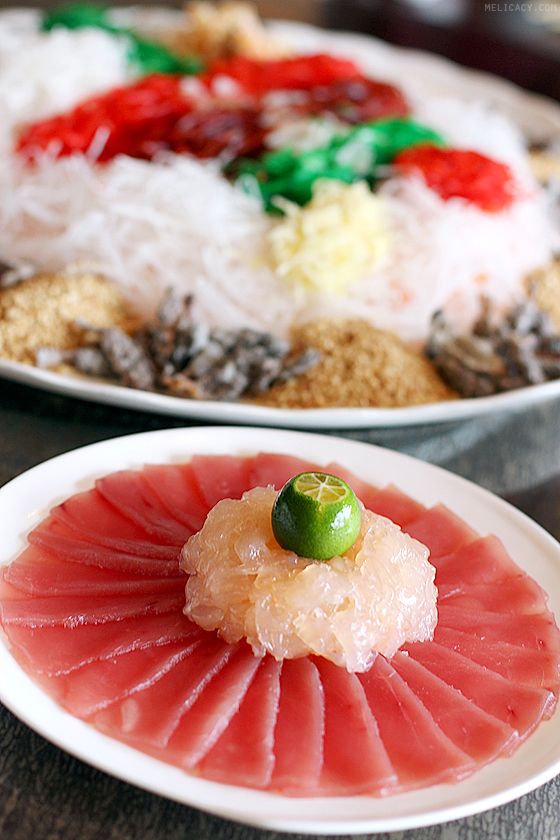 Ultimate Success Yu Sheng ($238++, serves 10)
Among the 6 Yu Sheng varieties available here, the Ultimate Success Yu Sheng showcases an exceptional choice of ingredients such as Maguro (Tuna) and Boston lobster, with crispy morel mushrooms adding an extra crunch to this traditional dish. What gave the chef the idea to use this ingredient is that the name of this mushroom – "羊肚菌" in Chinese (denoting goat) – signifies the year of the goat. Other Yu Sheng variants with a choice of salmon, tuna, abalone or Boston lobster are available from $68++ per set.

Szechuan Court's Prosperity Pot of Gold ($438++ for 6, $688++ for 8 to 10 persons)
The iconic pot of treasures (pen cai) is quintessential in Lunar New Year celebrations, believed to bring good luck for the year ahead. Signifying abundance and opulence, Szechuan Court's Prosperity Pot of Gold features fourteen different ingredients including the highly prized African abalones, giant Japanese dried scallops and oysters, succulent fish maw, sea cucumbers, and a selection of roast meats, simmered in chicken stock and a concoction of sauces for six hours to reach a deep fusion of flavours.