Disney on Classic ~ A Magical Night arrives in Singapore for its first ever live orchestral show in Southeast Asia, where familiar Disney favourites are brought to life by the Metropolitan Festival Orchestra. This magical experience runs for two nights only, 7.30pm on 16 and 17 July 2015, at The Star Performing Arts Centre. Tickets are on sale from 29 April at all SISTIC outlets, priced at $120, $85, $65, $55, $35, and $165 (VIP).
Following 12 years of sold out performances in Japan, Disney on Classic ~ A Magical Night is the most successful live orchestral show in the Disney franchise. The Metropolitan Festival Orchestra, led by Disney music maestro Brad Kelley, will be companied by eight international singers and members of The Orchestra JAPAN, will be delivering a full-length concert featuring the most beloved tunes from the famed Walt Disney Studios songbook.
Sing along to songs from classic Disney movies including Snow White, Cinderella, The Little Mermaid, Tangled, Frozen (OMG I SOOOOO LOVE FROZEN), Pirates of the Caribbean: The Curse of the Black Pearl, and more. Scenes from these movies will be projected – larger than life – onto a cinematic screen suspended overhead, accentuated by dramatic lighting and staging effects, creating a spectacular and memorable experience for Disney fans.
For more information, visit disneyonclassic.sg.
The Star Theatre, The Star Performing Arts Centre
1 Vista Exchange Green, Singapore 138617
Buy tickets through SISTIC Website www.sistic.com.sg or call the Hotline at (65) 6348 5555.
Now, here's something fun for Disney fans. Those without the Mickey Mouse cookie cutter can use any cookie cutter, this recipe makes delicious cookies!
Recipe: Mickey Mouse Cookies (credit: Eaglemoss)
Makes 9-10 cookies
My Mickey cookie cutter came with the Disney Cakes & Sweets Collection Issue 1, by Eaglemoss (Australia), but Singaporeans can find them easily, try Qoo10!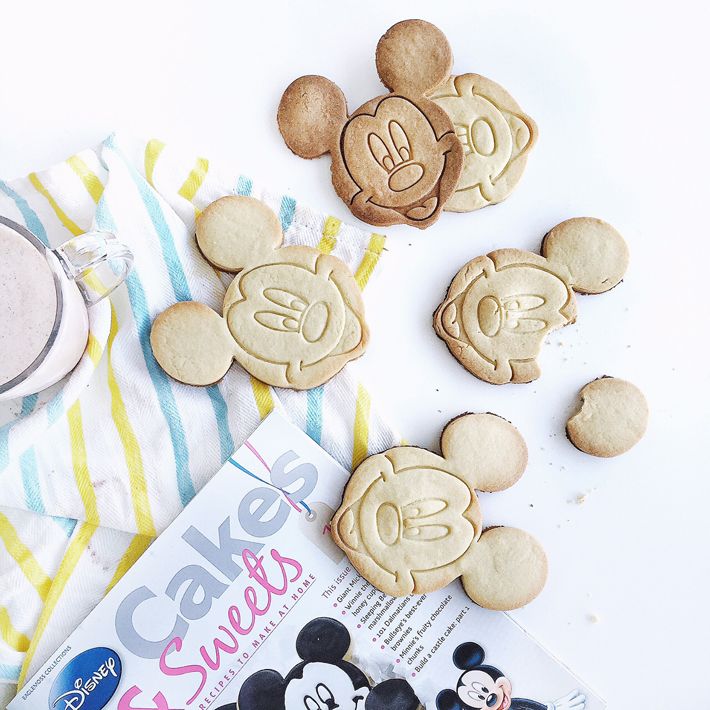 Ingredients:
– 200g unsalted butter, softened
– 200g caster sugar
– 1 egg, beaten
– 400g plain flour, plus extra for dusting
– ½ tsp vanilla essence
What you need:
– Mickey Mouse cookie cutter and embosser
– Baking tray, baking paper
– Oven
– Mixer/whisk
– Cling film
– Refrigerator
Method:
1. Place the butter and sugar in a bowl and beat them until they are just creamy in texture (do not overmix or the cookies will spread during baking). Add the vanilla essence and then beat in the egg until well combined.
2. Add the flour and mix it in until a dough forms. Gather the dough into a ball, wrap it in cling film and chill it for at least 1 hour.
3. Place the dough on a lightly floured surface and, using a rolling pin, roll it out to an even thickness, of approximately 5mm. (Easier to roll when you dust rolling pin with some flour too)
4. Dust the top of the dough very lightly with flour, then cut out a cookie and leave the cutter in place.
5. Push the embosser section gently but firmly into the cookie dough to mark the features.
6. Remove the embosser, easing it away from the dough to leave a deep impression on the cookie. Cut out more cookies and mark on the features in the same way.
7. Transfer the cookies to a baking tray lined with baking parchment and chill for at least 30 minutes before baking. (I did not chill the cookies but they were sitting in a cold room, about 15 degrees Celsius, because my fridge wasn't big enough hehe.)
8. Preheat the oven to 180 degrees Celsius. Bake the cookies for 12 minutes until they are a pale golden colour. I baked for a further 1-2 minutes to get a deeper golden colour.
9. Allow the cookies to cool on the baking tray for a few minutes before transferring them to a wire rack to cool completely.
10. (Optional) Dust with icing sugar.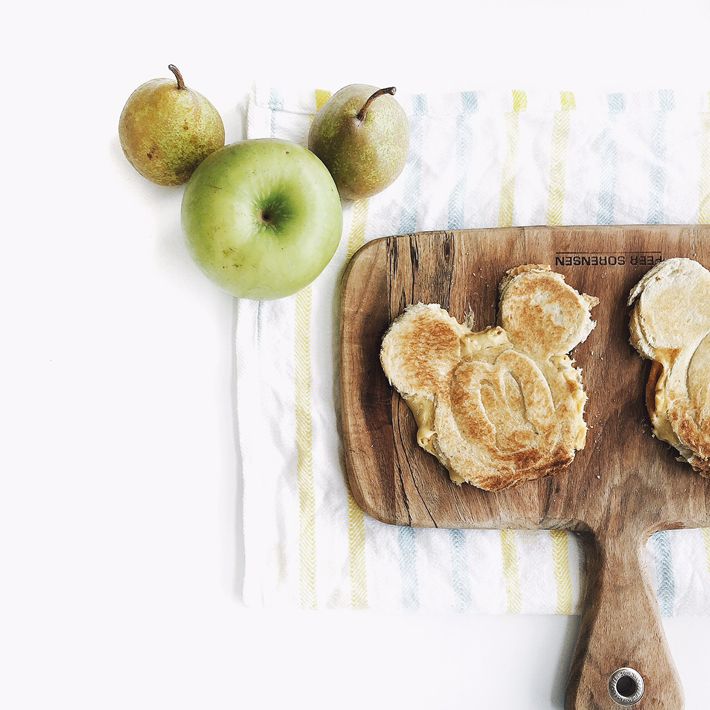 Another fun way to use the cookie cutter, make ham and cheese sandwich! All you need is the cookie cutter with embosser and a sandwich press. Stack two pieces of bread with ham and cheese in between, push the cookie cutter down, and then the embosser. Place them in a pre-heated sandwich press and it's done in a minute or two!
GIVEAWAY: 2 pairs of Disney on Classic ~ A Magical Night tickets to be won! Stay tuned to facebook.com/melicacyblog