Do you want to be a millionaire, and why? But really, who doesn't want to be a millionaire? Those who don't, probably hanker for the billionaire title.
As a big-time foodie, jewellery and luxury handbags interest me at a minimal level. There's a higher possibility of me emptying my wallet to spend on home décor, plates and kitchenware, or splurging on a lavish meal, than to buy a Chanel or Louis Vuitton bag. Jewellery pieces too hold little value to me, as they are mere accessories I can't luxuriate in.
As a very homely person, what tickles my fancy most is a sleek interior with a sophisticated kitchen to boot.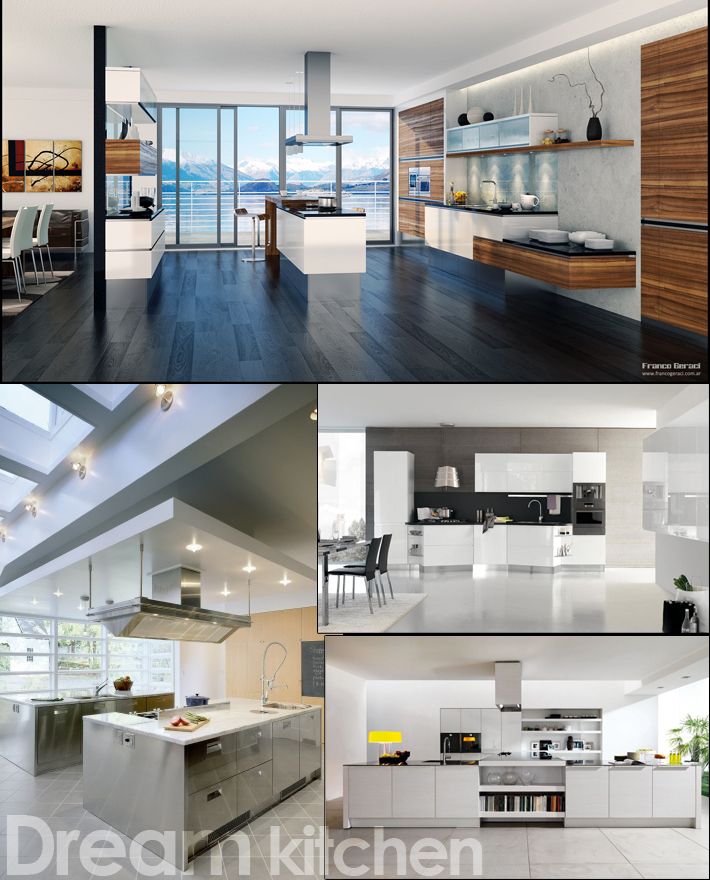 Images sourced from the Internet
I salivate at the sight of ritzy kitchens –and what better place to fit it into than in a cosy and chic condominium?
Condominiums have always been my ideal choice of residence. The environment is safe and peaceful, surrounded by sculpted gardens and recreational facilities. I've been staying in a landed property for almost two decades but in between we rented a condo to stay just for the pleasure of it. One of my favourite condo facilities is the swimming pool –it offers enough privacy and it is infinitely less crowded than public pools. After a swim, I can even choose to head upstairs and shower in the comforts of my own bathroom. On special or random occasions, you can organise a barbecue party by the poolside –great for family bonding!
Residents of condos need not sign up for gym memberships anymore, with the well-equipped gym just a short walking distance away from your doorstep.
Location is one of the most vital aspects when looking for a condo, as convenience is key. My ideal location would be a 5-minute walk away from a mall that houses a gourmet supermarket and some of my favourite dining establishments. It is also easier to rent out if the location is good.
Having gone on site visits with my mum to Malacca on an almost-monthly basis, I've learnt a lot on how investing in properties can generate a steady income. Investing in properties is one of the best ways to counteract inflations. Say, if you keep all your money in the bank, the value of money may be adversely affected by market effects, but investing in properties allows the money to grow. Your goal of becoming a millionaire is one step closer!
If you are still young and it's your first property, you can take the maximum loan with longer loan tenure. Even if you don't reside there, you can still rent out and earn extra pocket money each month.
Since our government is targeting to increase our population to 6.9 million, there will be great demand in terms of future rental and sales.
Based on the Asia's Biggest Property Sentiment Report by iProperty.com, it reveals that new launches remain the first choice of buyers, topping existing properties 68% to 22%. And most buyers are looking not for a place to live, but for a long-term investment: 51%, up from the previous survey's 30%. 46% are interested in rental income, and only 40% to own a home. Condos remain a hot option, with 68% interested in private condominiums, 35% in HDB flats and 16% in terrace houses.
Check out some of Singapore's top condominiums at iProperty.com.sg/. They are Asia's No. 1 network of property websites.
I'd like to add that it is crucial to find the right property agent who will cater to your needs. Phyllis Tan is a trustworthy, patient, committed and driven property agent that I would highly recommend. She believes in service excellence and never fails to do her best for her customers. Contact her at (65) 91080341 or email phyllistanhh@gmail.com. View her iProperty profile here: http://www.iproperty.com.sg/realestateagent/3910/Phyllis-Tan
For more information on iProperty:
Website: http://www.iproperty.com.sg/
Facebook: https://www.facebook.com/ipropertysg
Twitter: https://twitter.com/iProperty_SG
Download iProperty.com Property Sentiment Report here: http://www.iproperty.com.sg/news/7464/iProperty-Survey-Shows-Buyers-Cautious,-Owners-Confident