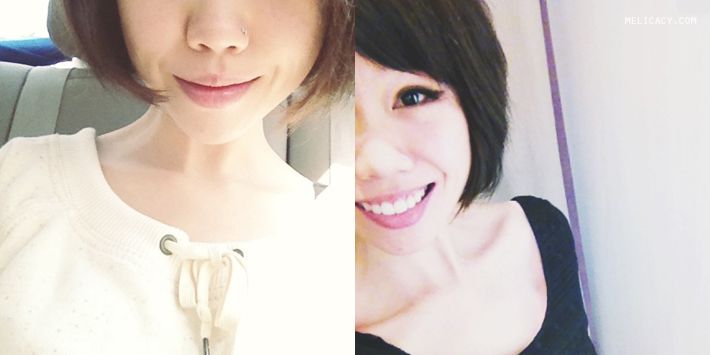 Tresses going short: still not any less a lady.
When I first started food blogging, my hair is constantly up in a rubber band. I was too lazy to style my hair, and too unadventurous to try a new hairstyle. I was often mistaken as a young girl who has just graduated from secondary school. It was after a new satisfied hair makeover about a year ago at Hairlistic Team my friend brought me to, that I arrived at a conclusion that your hairdo can really change how others perceive you.
Although Nic from Hairlistic Team is one of the very few hairstylists I'm willing to trust my hair with, due to the travelling distance and inconvenient location, it is hard to find time out of my busy schedule to go all the way to Bukit Batok just for a haircut. I would still highly recommend him if you stay nearby or don't mind travelling.
I've tried a few other hairstylists closer to my home, with several unsatisfied results, and I finally found another hairstylist that does a good cut for me –coincidentally also named Nic, from Twister by Monsoon at Hougang Mall.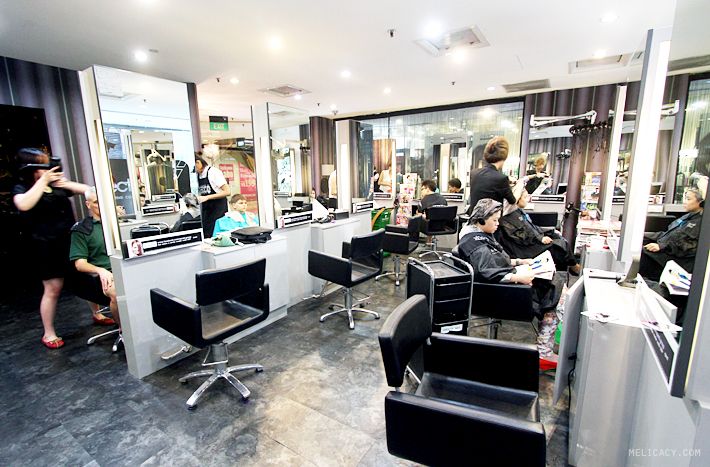 I received a media invite to X'pect Studio to try out their hair services, and having heard good things about them, I was more than exhilarated to accept the invitation.

X'pect Studio is a veteran on runways, shows and shoots, accumulating over 70 local and international awards and counting, backed up by an experienced team of award-winning stylists.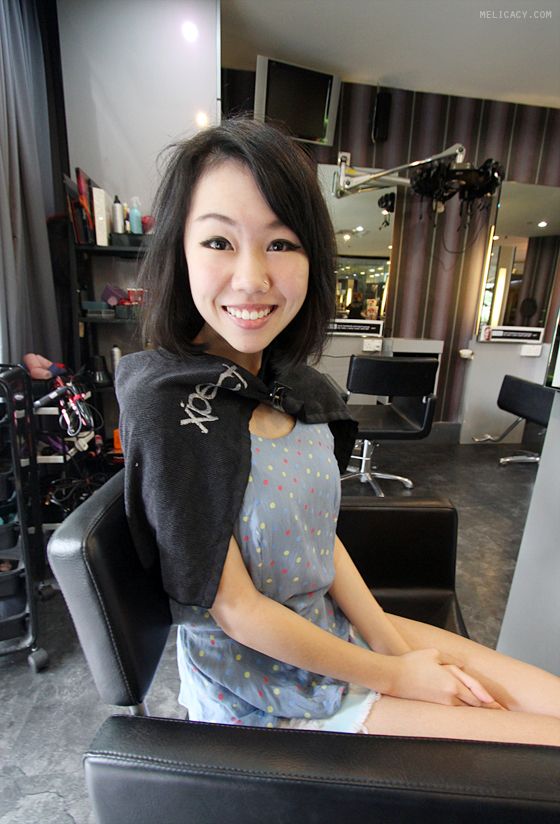 This is my 'before' picture, a month after my haircut at Twister by Monsoon.
I was introduced to Yvonne Zeng, Salon Manager at X'pect Studio @ Orchard International Building, and was assured I will be in good hands as she has been around in the hair industry for over fourteen years.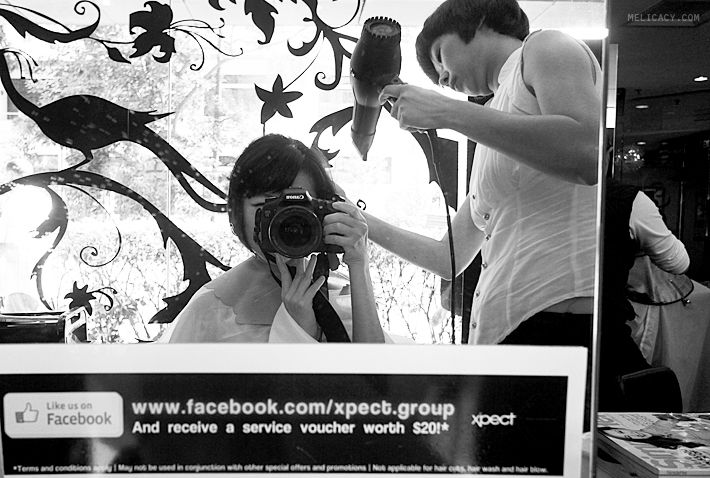 The session began with a concise consultation. I was open to suggestions and sought advice from Yvonne. I appreciate that the hairstylists there would take our lifestyles, occupations and likings into consideration. Initially I was recommended a really short hairdo and a bright hair colour, but I wasn't ready for such a drastic change. The short hairdo was then adapted to a longer length of my preference, and I chose a dark taupe closest to black. Yvonne was really eager to help achieve my ideal result.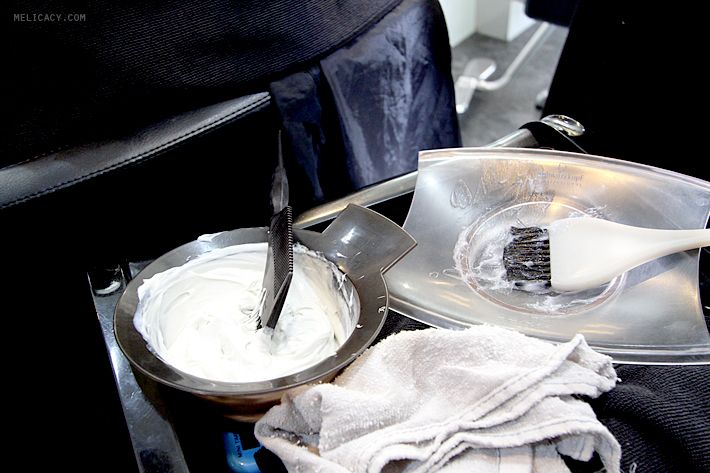 Before the dye was applied to my hair, a protective formula was gently massaged into my scalp to help protect it from adverse reaction.
After washing off the dye, another round of treatment was applied to my hair. The stafff who did the dyeing, washing and treatment gave me some useful aftercare tips.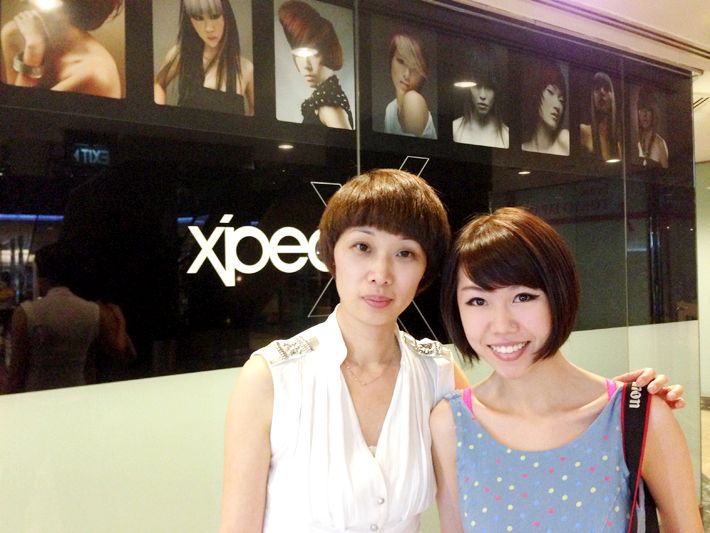 Yvonne cuts hair with confidence –swiftly yet meticulously. It is evident that she's equipped with great skills and vast experience. So happy to meet yet another talented pair of hands that I can trust entirely to work on my hair. I would highly recommend her for haircuts, and X'pect Studio for hair colouring.
Rates here: http://xpectstudio.com/rates/
Loving my new haircut! This is by far the shortest I've gone. Absolutely no regrets going short!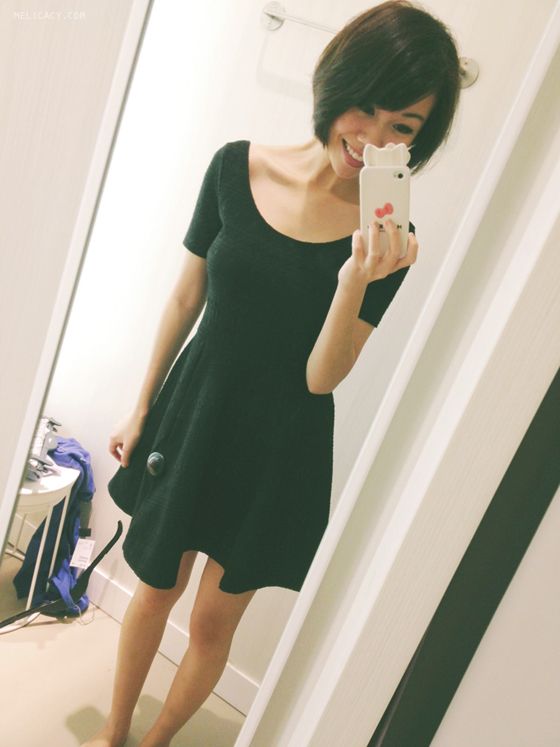 Here's a picture of me going clothes shopping a few days after the hairdo.
X'pectStudio @ Orchard International Building
360 Orchard Road
#01-09/10
Singapore 238869
Tel: (65) 6735 9932
Website: http://xpectstudio.com/xpect-studio/
Facebook page: facebook.com/xpect.group