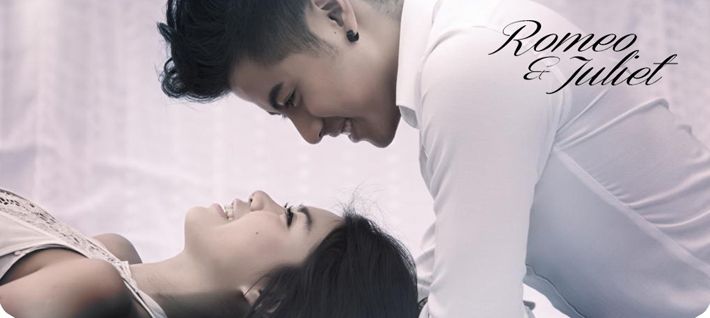 Following the success of Glass Anatomy The Musical in May 2013, Toy proudly presents its interpretation of William Shakespeare's Romeo & Juliet. The movie Romeo and Juliet, brought to the cinema screens in 1996, has impacted internationally with its heart-wrenching tragedy of star-crossed lovers who are determined to be together, even in death.
While this is one of the most frequently performed Shakesperean plays, never failing to evoke emotions from audiences time after time, this latest production will be like no other, presented in a bold and trendy manner, directed by Nell Ng, one of Kuala Lumpur's most notable directors. Casts include Benjamin Kheng as Romeo, singer/musician from international hit band The Sam Willows, and Theresa Wee-Yenko as Juliet, alongside Caleb Goh, Dwayne Tan, Josephine Tan, Edward Choy, Andrew Mowatt and more.
This 120-minute production will be running at Drama Centre Theatre from 13 to 23 February 2014 –a not-to-be-missed theatrical event this Valentine's Day.
For more information, visit: http://www.toyfactory.com.sg/joolma/index.php?option=com_content&view=article&id=207&Itemid=195
For enquiries, call (65) 6222 1526.
Ticket pricings: $69, $59 and $49.
Get your tickets from SISTIC at (65) 6348 5555, or www.sistic.com.sg