With National Day looming around the corner, restaurants and dining outlets geared up to celebrate this nation wide phenomenon. STREET 50 Restaurant & Bar makes no exception to indulge families for a National Day Buffet Promotion. Dining reservations may prove hectic and problematic especially on a public holiday, however patrons can dependably expect a good meal and relax in this decent soft lighted dining atmosphere. Chef Ricky, classically trained in French cuisine and his highly proficient culinary team meticulously prepares the buffet line with flavors from traditional local dishes.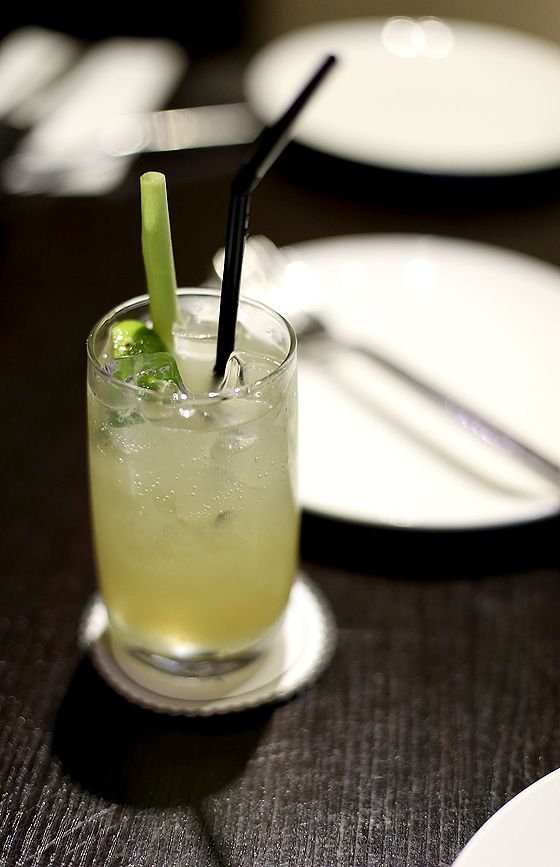 Their signature drink, Ais Serai, is a homemade lemon grass concnction that's sparkling and refreshing for a humid day on this tropical island.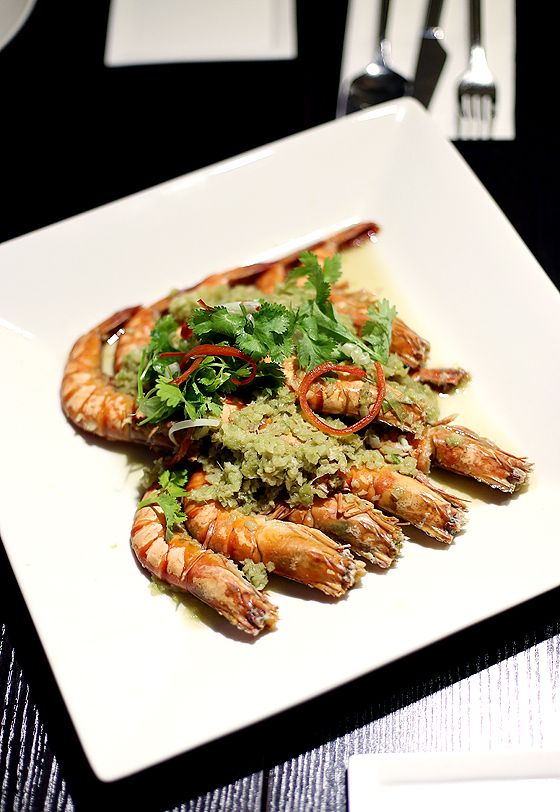 Tiger Prawns with Warm Ginger Sauce whets the appetites for seafood lovers. Expect to come back for seconds and even thirds of this dish.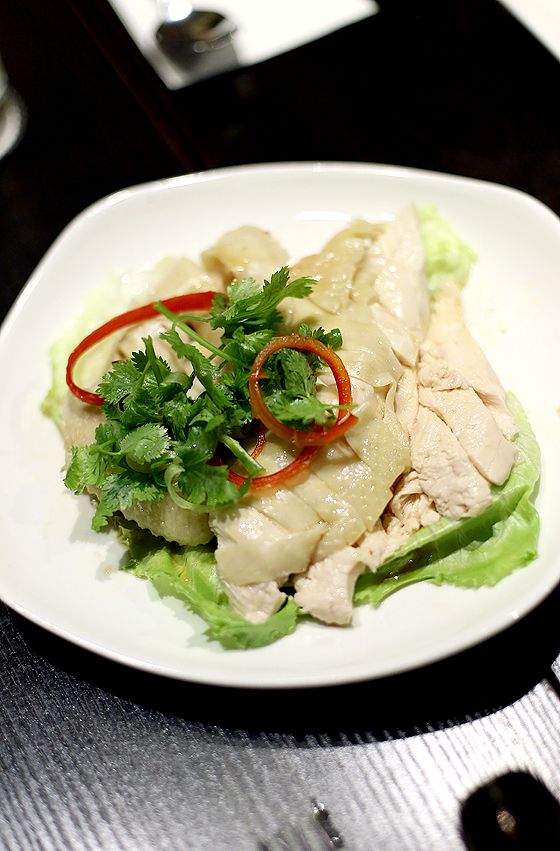 The homely chicken rice ball is given a novel twist here. Steamed Hainanese Chicken paired with compacted balls of rice that's breaded and deep-fried, yielding golden crust.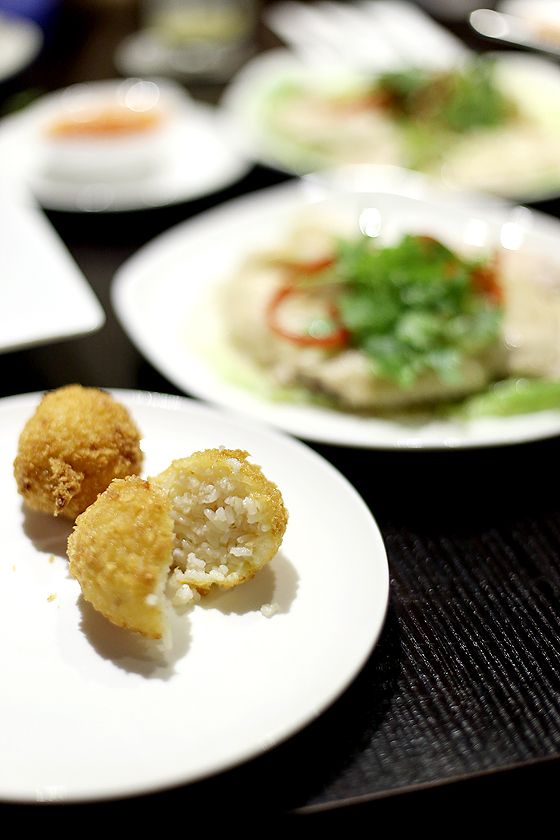 Chicken rice balls were traditionally shaped into balls to make it more portable and easier for laborers working on plantations to transport from home. A good way to honor our Hainanese forefathers is with this dish.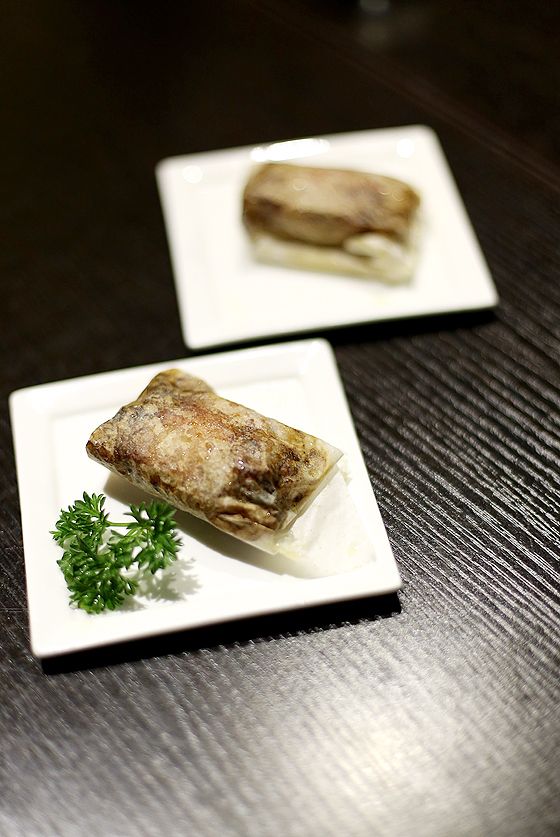 Opening the Paper-wrapped Chicken Risotto, you will delight your palate with the savoury and tender marinade. A popular Chinese dish enjoyed widely throughout Singapore's history, is now wholesomely stuffed with Risotto, pushing a new edge of mixed culture experience.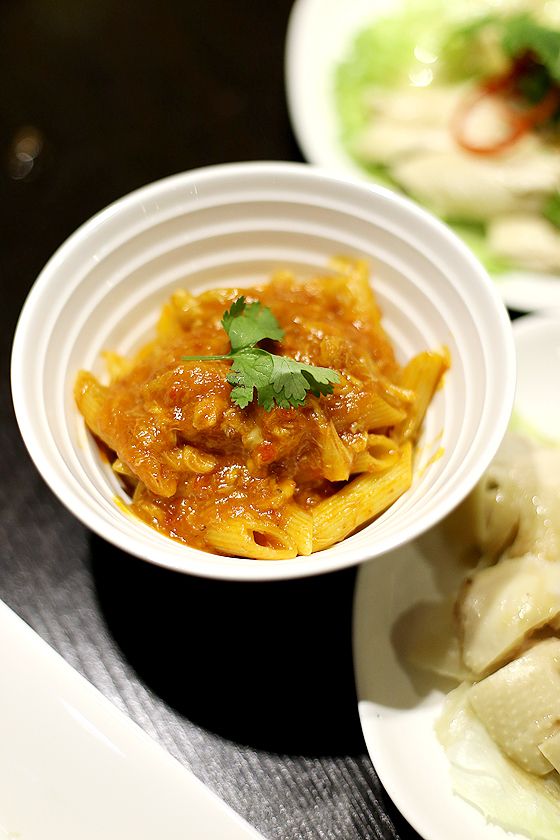 Chili Crab Penne is available at the live station, with the 'heat' level catered to individual preferences. Bringing the favorite local flavors of Chili Crab mixed with a pasta base, this dish turns out to be extremely addictive for both Singaporeans and tourists high with spicy cravings.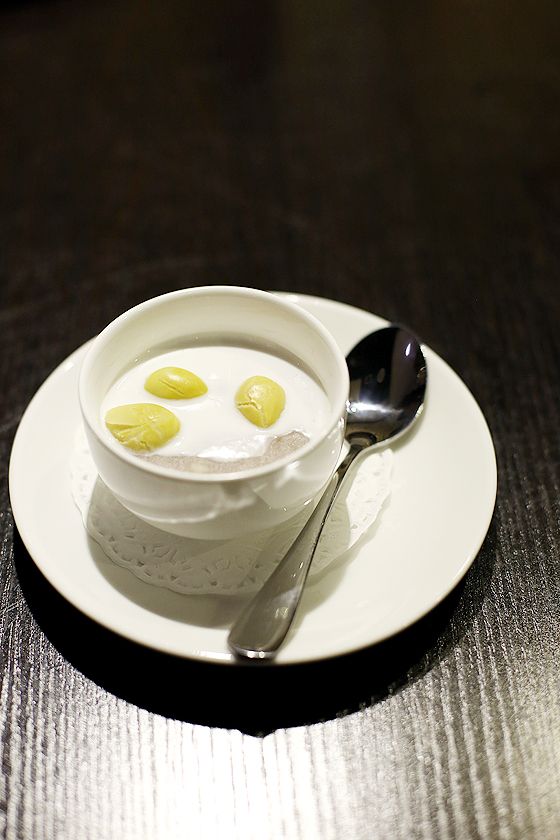 For deserts, the comforting Yam Paste with Gingko Nuts gently eases the stomach and soothes the tongue from all the delectable savories; the yam paste is smooth and thick, assuringly providing dinners with a satisfying non-sweetened desert escapade.
From their Ala Carte menu, recommended especially since you are dining here, and order-able during the buffet, are the Lamb Rendang and Tom Yam Flair.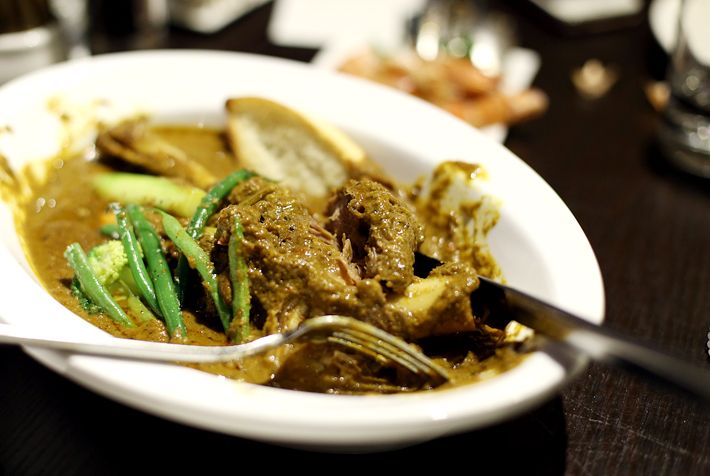 Lamb Rendang is essentially slow-braised whole lamb shank with rendang paste, carrots, peas and jasmine rice served on the side. Sweet, savoury and mildy spicy, the Rendang packs a happy punch to the enjoyable experience.
Four choices of pasta are available: Conchiglie, Fettuccine, Spaghetti, and Penne. Three choices of sauce include Pesto, Carbonara, Aglio Olio. Tom Yam Flair comes with Crayfish, scallops, mussels, squids, Thai herbs and wine in a mild tom yam cream, which seafood lovers will gladly revisit for.

Durian Pengat in Crepes with Gula Melaka (a la carte menu)
The Ala Carte menu also features a few signature desserts out of many, namely Durian Pengat and Banana Fritters.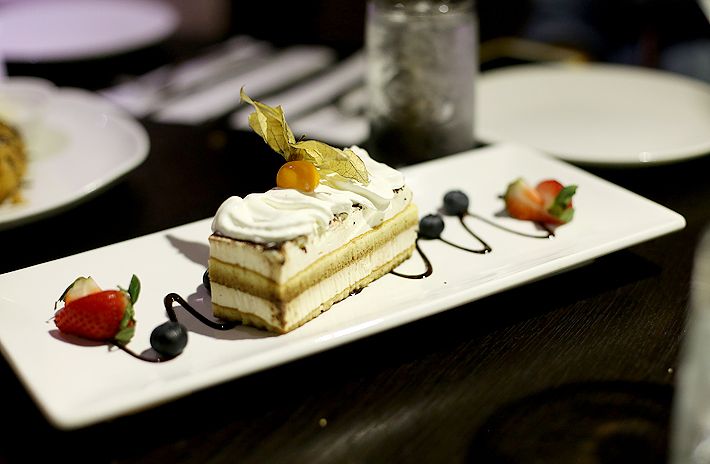 Tiramisu (a la carte menu)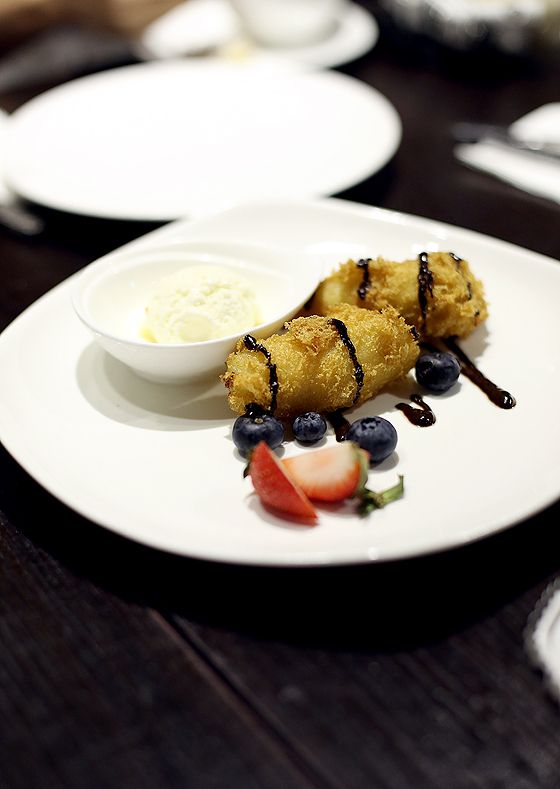 Banana Fritters (a la carte menu)
The National Day themed buffet is exclusively available on 9th August 2014 from 6.30pm to 10pm, priced at $49++ per adult (4th paying adult at $4.90++ with every three paying adults) and $25++ per child (aged 6 to 12). Kids below 6 dine free with every paying adult. Every paying adult and kid will receive a complimentary Singapore Sling cocktail or Merlion Swing mocktail, a replica of the classic local cocktail.
Make reservations here: https://book.chope.co/booking
STREET 50 Restaurant & Bar
Bay Hotel Singapore
50 Telok Blangah Road
Singapore 098828
Tel: (65) 6818 6681
Website: bayhotelsingapore.com/dining
Facebook Page: facebook.com/STREET50
Pinterest Page: pinterest.com/STREET50resto
Review and photos by Timothy Seow Theron.