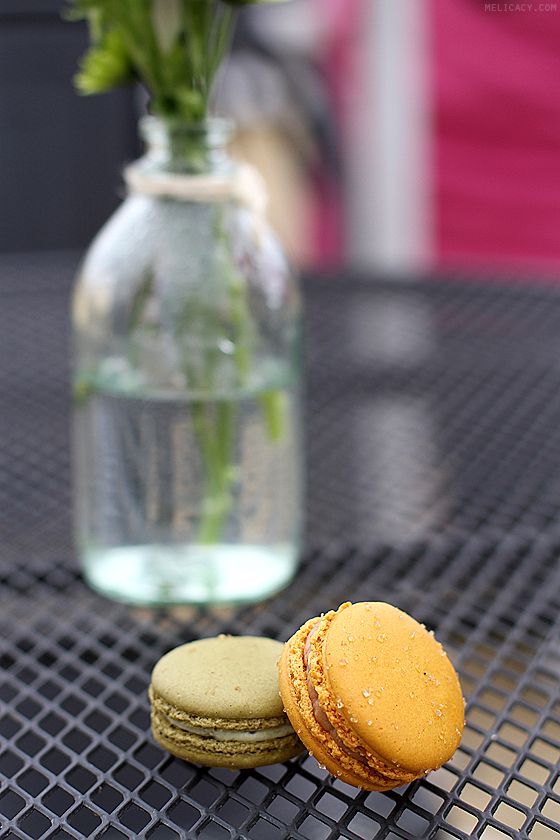 Taste of Melbourne was one of the highlights from our month-long trip to Victoria, Australia, besides café-hopping, long drives to craft markets, sourcing for the freshest ingredients at farmers markets, and just about everything in Victoria. Before I get too distracted by all the wonderful memories in Victoria, this post is dedicated to Taste of Melbourne, a food festival that combines the latest, greatest and hottest restaurants of Melbourne.

Crisp Marianvale Blue Murray Cod & Green Mango Salad (12 Crowns) by Huxtable
The 4-day festival splits into a total of 6 lunch and dinner sessions. Each session lasts between 4 to 5 hours, so visitors get ample time to explore and take their pick from over 60 restaurant dishes. Apart from nibbling on tasting portions from various restaurant vendors, visitors get to partake in cooking classes, sample wines, sway to the beat of the live bands, pick up food photography skills at the Canon booth, and much more.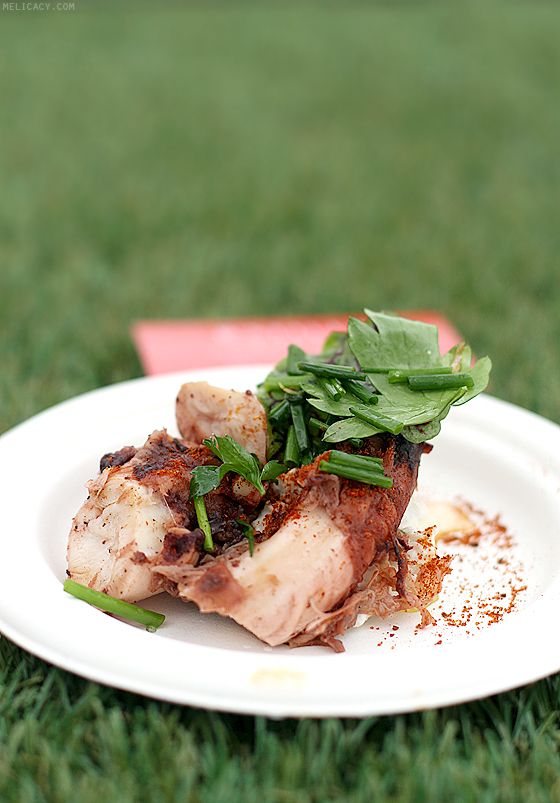 BBQ Octopus, Tahini Remoulade, Herbs – twice cooked octopus, tahini & caper sauce (12 Crowns) by B'Stilla
Crowns are the official currency of the festival used to purchase tasting dishes and drinks, stored in a temporary card. The value of 1 Crown is equivalent to 1 dollar (AUD). Tasting dishes are priced from 6 to 12 Crowns, drinks from 6 Crowns. Unspent crowns can be fully refunded.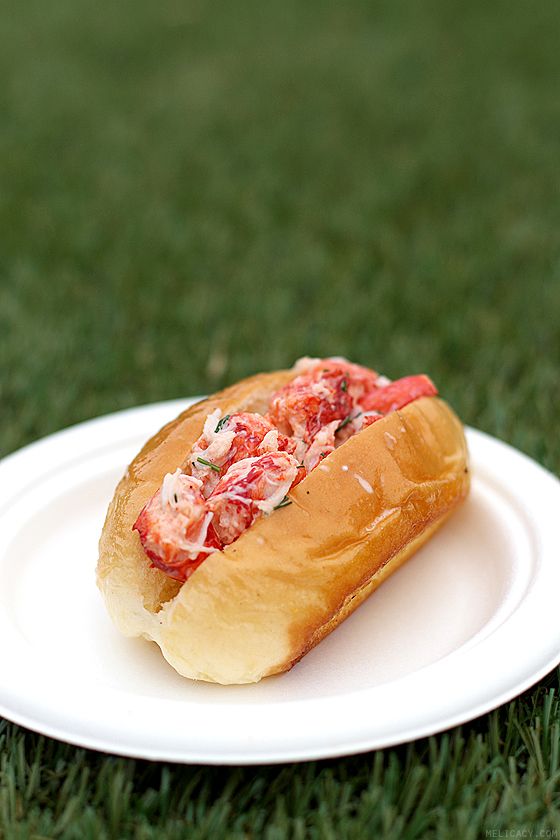 Buttermilk Lobster Roll by Mr. Claws
Here are some of my top picks –dishes good enough to make me want to visit their restaurant outlet.
First up, I would love to have the actual portion of the Buttermilk Lobster Roll by Mr. Claws that's made of juicy lobster chunks lightly coated in buttermilk, comfortably falling into the category of elevated street food.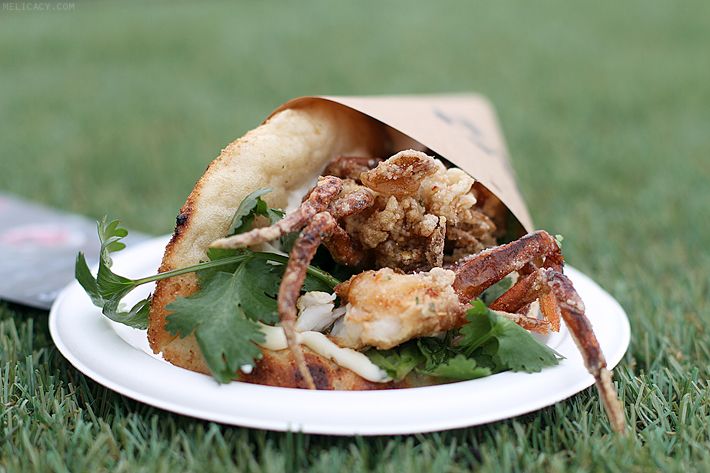 Soft Shell Crab Souvlaki with mint, coriander, honey and mayo (12 Crowns) by Gazi
Another popular favourite is the Soft Shell Crab Souvlaki by Gazi, brimming with fun and excitement in their modern interpretation of Greek cuisine.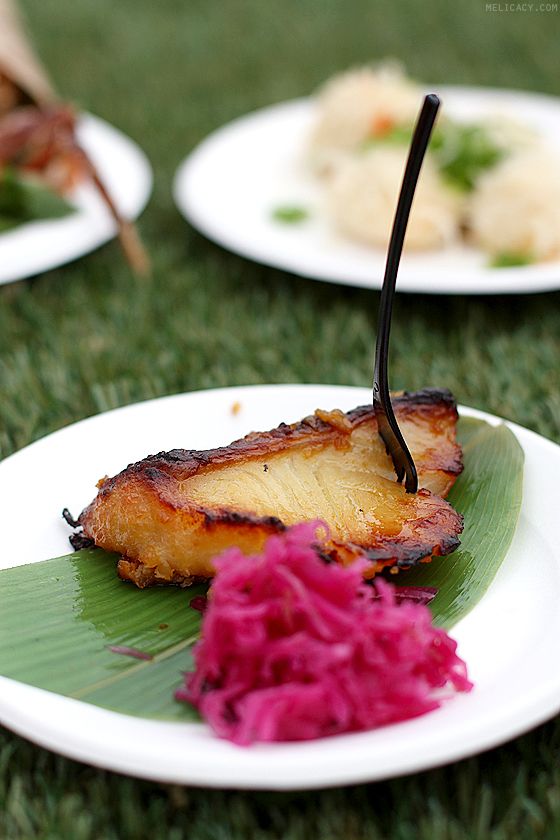 Glacier 51 Miso Toothfish (18 Crowns) by Saké Restaurant & Bar
For contemporary Japanese finesse, join in the queue at Saké Restaurant & Bar. Tempting options include Flinders Island Wallaby Bun (soy & ginger braised shank in buns with miso) and Tonkatsu Cups (panko-fried pork belly & spring onion bites served in lettuce cups); I spent my Crowns on the Steamed Prawn Shumai Dumplings and the Glacier 51 Miso Toothfish –by far the best Crowns spent at Taste of Melbourne.
The Glacier 51 Miso Toothfish wins hearts with its tender flaky flesh glazed with sweet-savoury miso sauce, reaching caramelised perfection when grilled.

Steamed Prawn Shumai Dumplings (12 Crowns) by Saké Restaurant & Bar
The Steamed Prawn Shumai Dumplings take on a novel façade with strips of dumpling "skin" wrapping around succulent chunky prawns, scoring points in creativity and taste.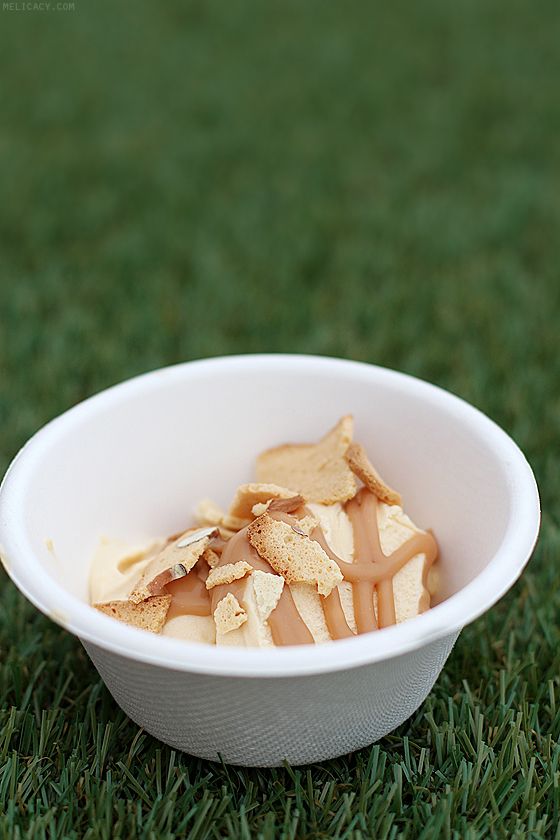 Cauliflower Ice Cream with Almond and Toffee (8 Crowns) by Brooks Restaurant & Bar
Most intriguing dish of Taste of Melbourne goes to Brooks' Cauliflower Ice Cream that some would classify an acquired taste. Unimaginable at first, but once you break it down, it is essentially cauliflower and cream puree, sprinkled with a touch of sweetness, and churned at low temperature till ice cream is formed. Top this off with some almond biscotti and a drizzle of toffee sauce and this cauliflower dish goes into the dessert section. I actually like it!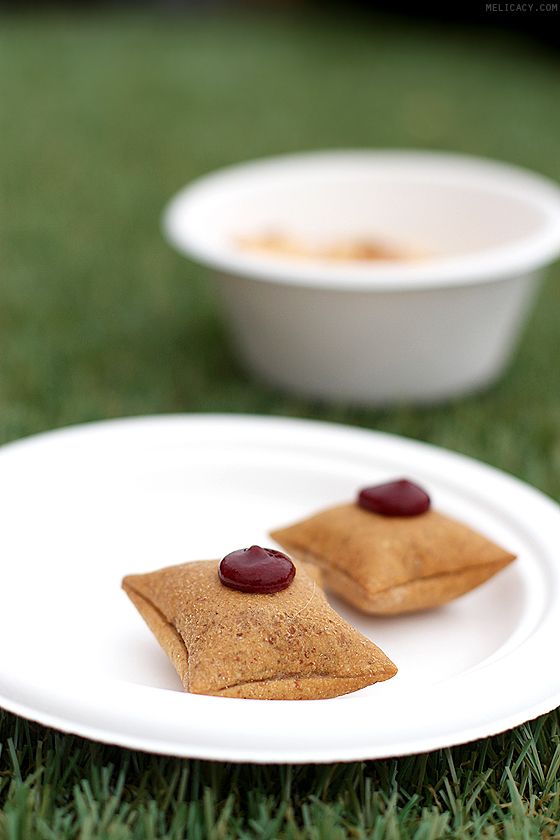 Chicken Liver Parfait Pillows (6 Crowns) by Brooks Restaurant & Bar
Also by Brooks, the bite-sized Chicken Liver Parfait Pillows topped with blackberry jam are utterly delightful though short-lived. You are advised to pop the entire morsel into your mouth and let the molten chicken liver parfait explode, soon gone in mere seconds.

Spicy Steak Tartare with Betel Leaf, Shisho and Crispy Wakame (6 Crowns) by Uncle
I wouldn't have associated Uncle with Vietnamese roots despite obvious hints like "banh mi" on the menu. This modern Vietnamese restaurant has matured to a sophisticated extend, till dishes such as the delicious Spicy Steak Tartare are beyond Vietnamese' recognition. The icon dish of Sher F1 Wagyu Brisket MS8+ (16 Crowns) accompanied by pomelo bits, fragrant herbs and chilli salt warrants repeat orders.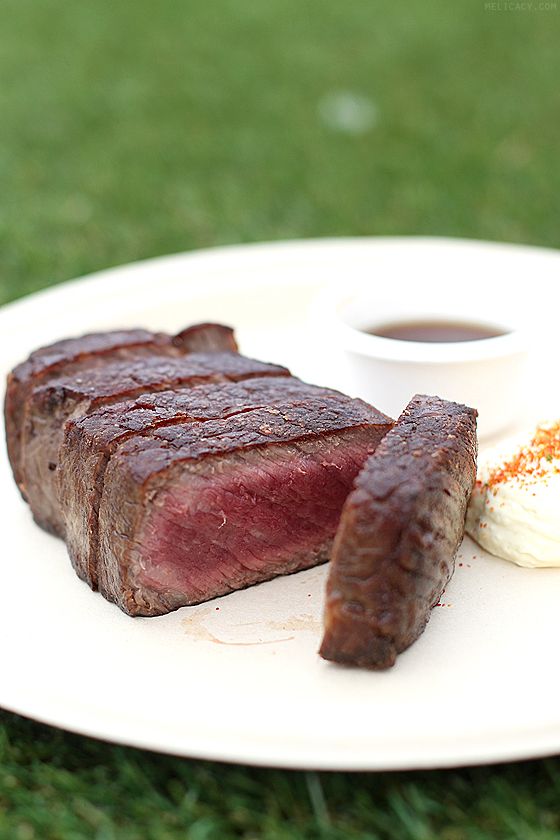 In conclusion, Taste of Melbourne is a major success in showcasing Melbourne's dynamic food scene, drawing crowds from its state, its country, and also tourists from around the world, uniting foodies from all over. I'm looking forward to the next Taste of Melbourne!
For more information on Taste of Melbourne, visit http://www.tasteofmelbourne.com.au/