As Christmas is drawing nearer, most parts of our population in Singapore of any religion would soak in the festive atmosphere and partake in the season of giving, bringing joy to the ones they love, partying and feasting on this special occasion. Christmas is never complete without the unwrapping of presents!
Fishing out the perfect Christmas gifts is no easy task. I mean, I'm sure you can relate to receiving gifts you don't really need, want, or ever use. These sorts of gifts get stashed away, donated, given away, or thrashed out eventually. The formula for the perfect gift is to look for something practical, something that everyone would need, and something that is beneficial to that person. It may not be something that he/she is hankering for, but it will be something that he/she will treasure and actually use it.
Good oral care is essential for clean, healthy and beautiful teeth, and giving someone the tool to attain the most beautiful smile could easily be the best Christmas gift. Consider the Oral-B Professional Care 3000 electric toothbrush ($199). Electric toothbrushes are not for lazy people; they actually serve a greater purpose, which is to remove 5 times more plaque than regular manual toothbrushes. The most reliable brand to go for would be the #1 dentist-recommended one right? Oral-B it is!
Oral-B is having a special Christmas day discount where you can save up to $50 off! Get it online here: http://goo.gl/nK4smu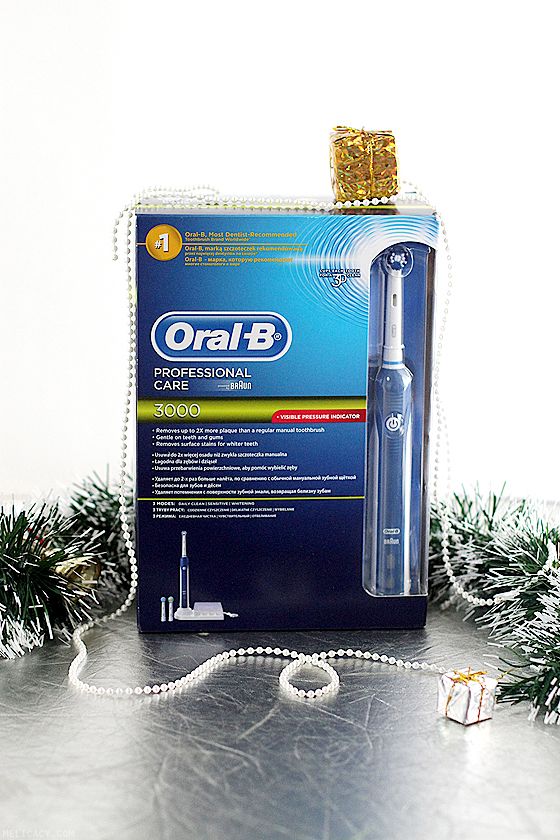 Read more about the Oral-B Professional Care 3000 electric toothbrush here: http://www.oralb.com/products/professional-care-3000-toothbrush/