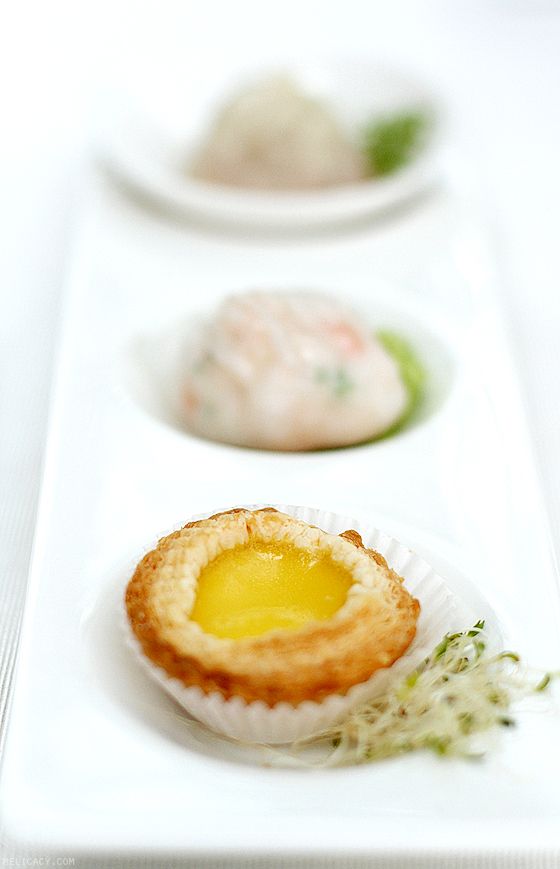 Christmas feastings need not revolve around turkeys and hams. Jin Shan Lou at Marina Bay Sands Hotel – known for dishing out fine Chinese cuisine – pleases those with an Eastern-inclined palate with lavish Christmas set menus at $138++ or $168++.
The set menus, which include a glass of champagne (or a complimentary bottle of champagne wine with minimum 4 diners for Bank Of China card holders), feature premium ingredients that will gratify fastidious diners. The master at the helm, Chef Huang Ching Biao, is armed with 47 years of culinary experience, which includes working in the presidential kitchen in Taiwan serving the royalty, presidents, high-ranking officials and the elite. Expect similar quality here!
Here's a peek into the $138++ Christmas set menu.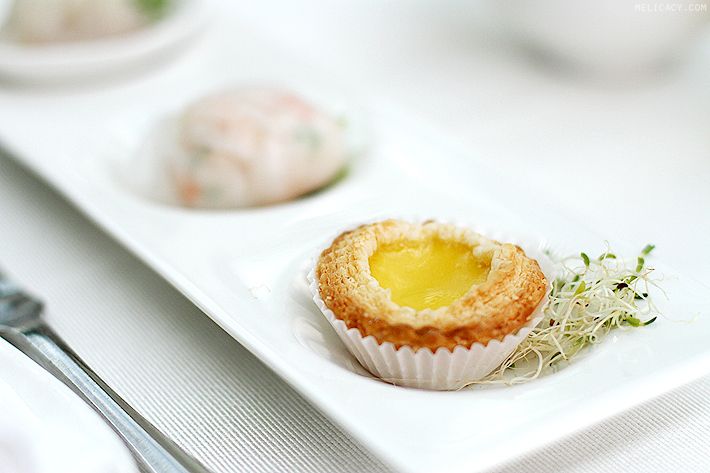 Dim Sum Trio Platter
The Dim Sum Trio Platter that kicks off the meal shows off the kitchen's expertise in the dim sum department, with favourites like steamed pork dumpling (xiao long bao), prawn dumpling and egg custard tart at their peak.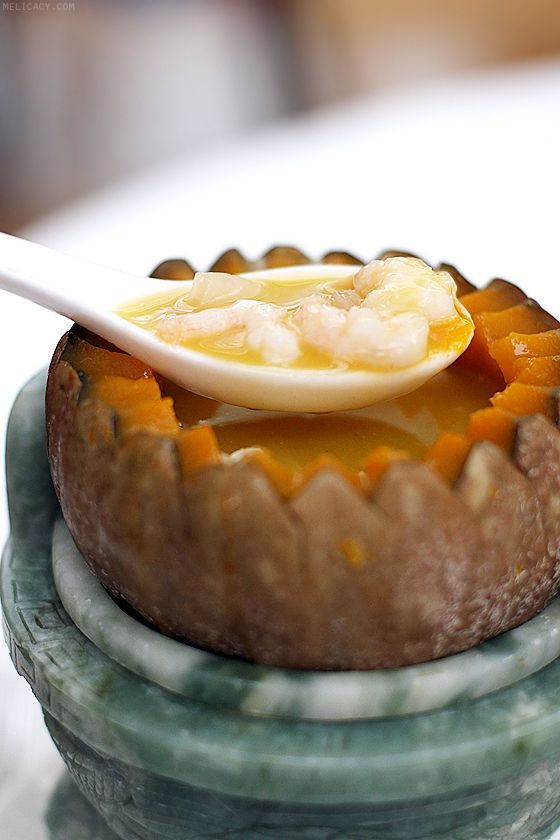 Braised Seafood Soup in Mini Pumpkin
The Braised Seafood Soup in Mini Pumpkin, served in a mini pumpkin perched on a kingly jade bowl, is bound to set off "oohs" and "ahhs" amongst diners. Chunks of fresh seafood such as sea cucumber, succulent prawn and sizeable scallop make up a large fraction of the soup. The collagen-rich soup is thick and almost stew-like, as a result from 10 hours of vigorous boiling, of just red carrots and chicken. I'm 100% positive, this is one of the best soups I've ever had.

Grilled Cod Fillet with Miso Sauce
The smooth texture of codfish is set against a sweet and savoury miso sauce rich of umami. Simple but rewarding.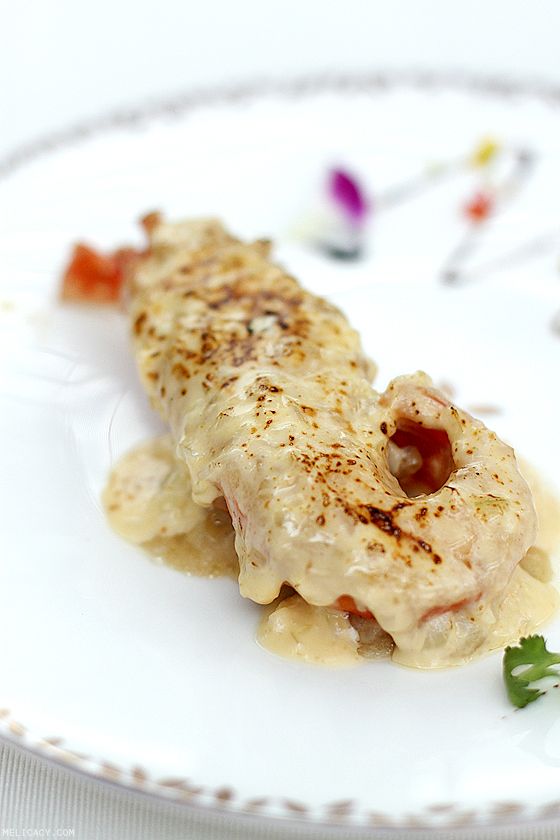 Baked Fresh Lobster with Cheese

One bite of the fresh succulent lobster sends you to paradise –partly attributable to the creaminess of the cheese-laden topping.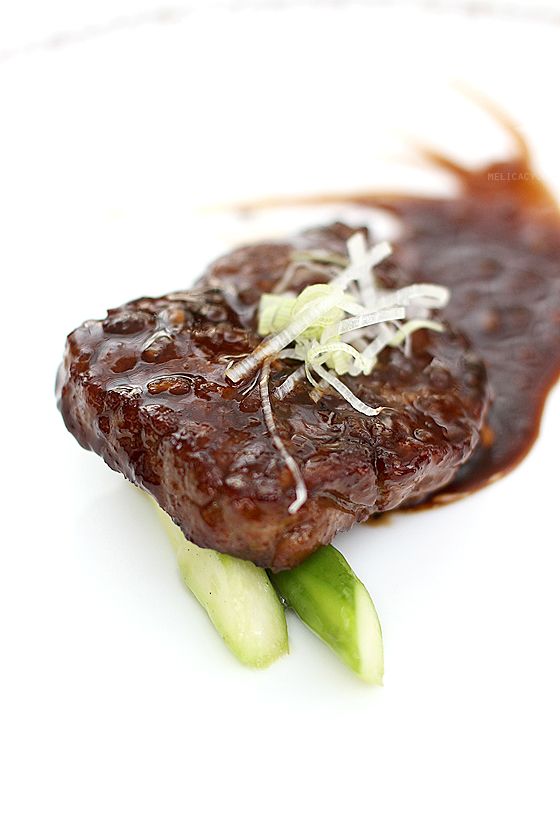 Wagyu Beef
The well-marbled wagyu beef is rendered marvellously, to a point where diners would not be concerned with their personal preference of doneness (well-done, medium or rare). Despite being cooked through, the meat remains juicy and tender.

Soup Noodle with Sliced Abalone

Mashed Taro and Sweet Potato Pudding with Preserved Fruits and Pulses
The dessert of Mashed Taro and Sweet Potato Pudding with Preserved Fruits and Pulses draws its inspiration from the Christmas Stollen, taking the popular Teochew Orh Ni (yam paste dessert) and fusing with candied fruits and raisins, in company with Japanese sweet potatoes and crunchy chestnuts for a creative twist.
For reservations, call (65) 6688 7733 (at least one day in advance).
Jin Shan Lou
Marina Bay Sands Hotel
1 Bayfront Avenue, #01-05
Tower 2 Hotel Lobby
Singapore 018971
Website: jinshan.com.sg
Email: enquiry@jinshanlou.com.sg
Operating hours:
Breakfast 7am – 10am
Dim Sum: 11am – 3pm (weekday), 11.30am – 5pm (weekend)
Lunch: 11.30am – 3pm
Dinner: 5.30pm – 10.30pm
Supper: 10.30pm – 2.30am