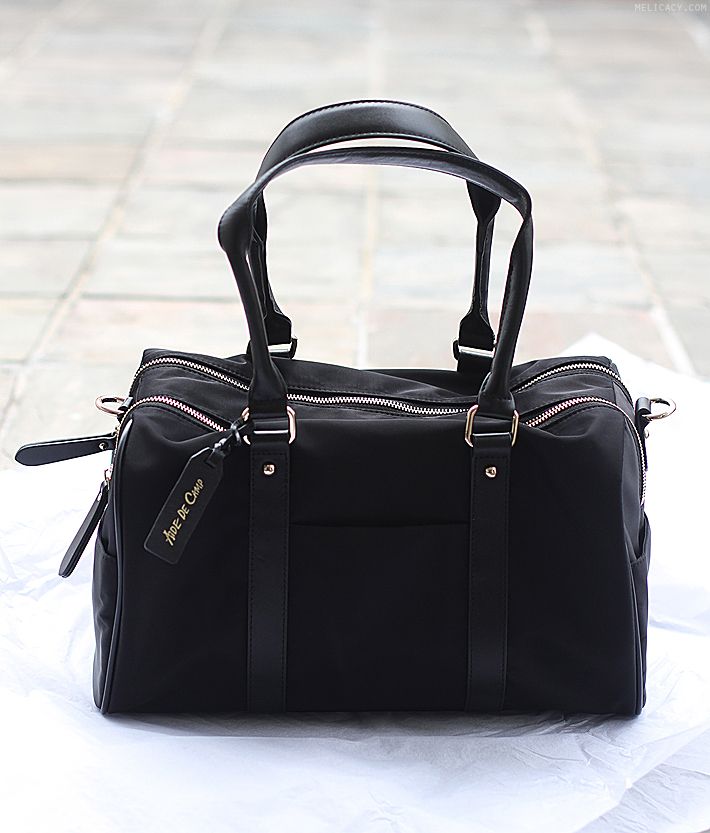 Madison Camera Bag ($329)
I've been using this camera handbag from Aide de Camp for close to a year now, and I'm proud to say it's my favourite camera bag of all time! I frequently attend formal events and dinners for editorial purposes, and doubling as a food photography and writer, I have to be well equipped with my camera along with its accessories. My other camera bags always seem like a huge misfit at such events. The stylish range of camera handbags from Aide de Camp complements all polished looks, whether you're dressing up to look chic or elegant, you no longer have to be reluctant to bring along your trusty camera.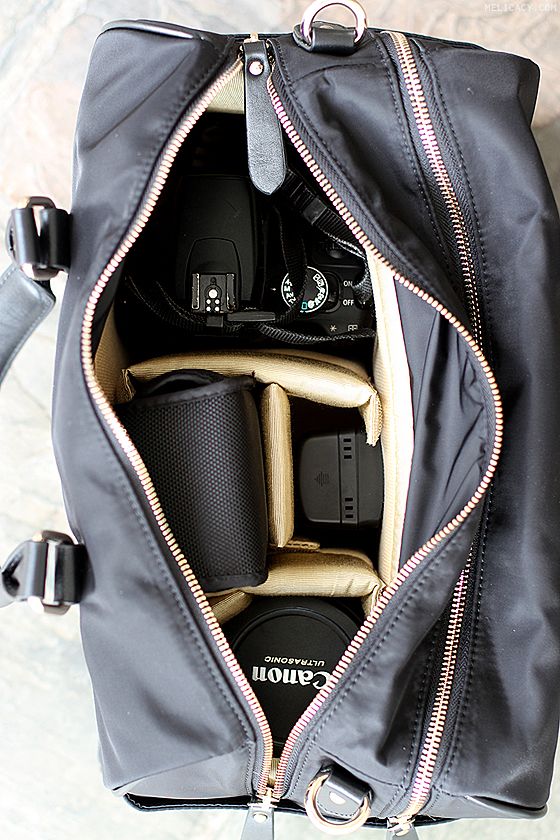 The Madison Camera Bag comes with two separate compartments: one for the camera equipment, another for personal items. In case you're curious, here's what I usually have in my bag: Canon 7D, 50mm prime lens, 10-22mm wide angle lens, Canon Speedlite 580EX flash, and flash bounce reflector in the camera compartment; wallet/purse, iphone, hyperjuice external battery charging system, candies/gummies, anti-bacterial wet wipes, pen, namecards, and other random stuff. Also noteworthy: the camera padding is removable, allowing me to use it as a regular handbag!

Photo from ADCbags.com
To be frank, my initial love was the Valencia Camera Travel Tote. It's the roomiest and has an external feature that can be tugged over your travel suitcase handle. Then as I continue browsing, I took fancy of the highly sophisticated Rei Camera Bag. I'm amazed by how a sleek and compact handbag has room for a DSLR camera and lenses.
My decision swayed towards the Madison Camera Bag after I compared the sizes of the camera padding boxes of each bag. The Madison has a larger camera padding box (there's bound to be an occasion when I'm required to bring additional lenses and I need room for that!). If I were choosing a regular handbag for all occasions, I would've gone for the Valencia because I like lots of room for personal items, but the focus is on getting the best camera bag to complement my best outfits –Madison it is.
Aide de Camp is where functional meets style. For orders or more information, visit http://www.ADCbags.com/.