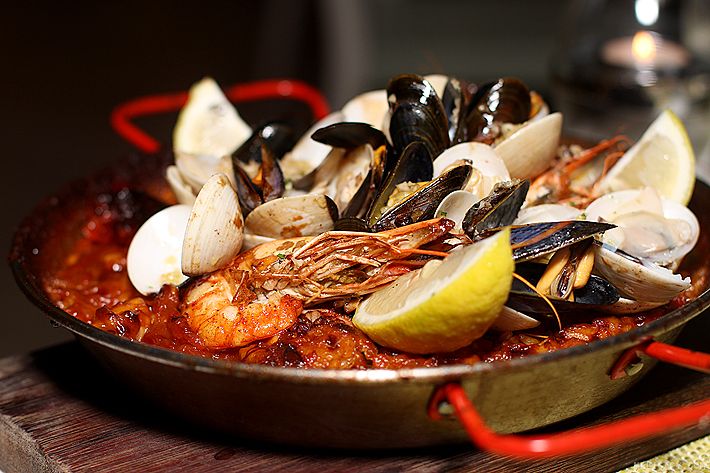 Seafood & Chicken Paella
Chef Jean-Philippe Patruno brings his wealth of culinary experience (from 3-Michelin starred Chez Nico the remarkable Barrafina Spanish Tapas Restaurant and Bar and one of UK's top restaurants Quo Vidas) to UNA Spanish Restaurant at One Rochester Park, taking the Spanish dining scene in Singapore to greater heights. With Spanish, Italian and French roots (his mum is Spanish, dad's Italian, and he's born in the South of France), he complements his expertise in Spanish cuisine and Italian and French influences with his expert precision in utilising the best raw ingredients to bring a whole lot of excitement into his cooking.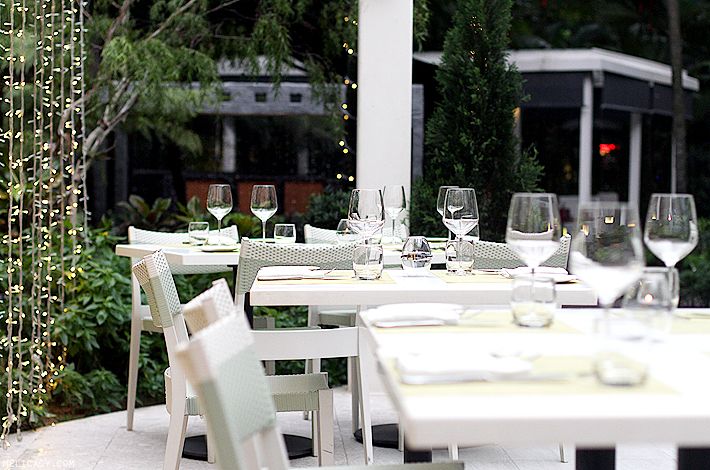 Staged in the lush, rustic garden setting, UNA Spanish Restaurant at One Rochester Park is an ideal place for any form of celebration, for instance the fast-approaching New Year's Eve. Come 31 December 2014, UNA will transform into an iconic Spanish boqueria (traditional market), complete with a stunning array of authentic Spanish cuisine and lots of entertainment.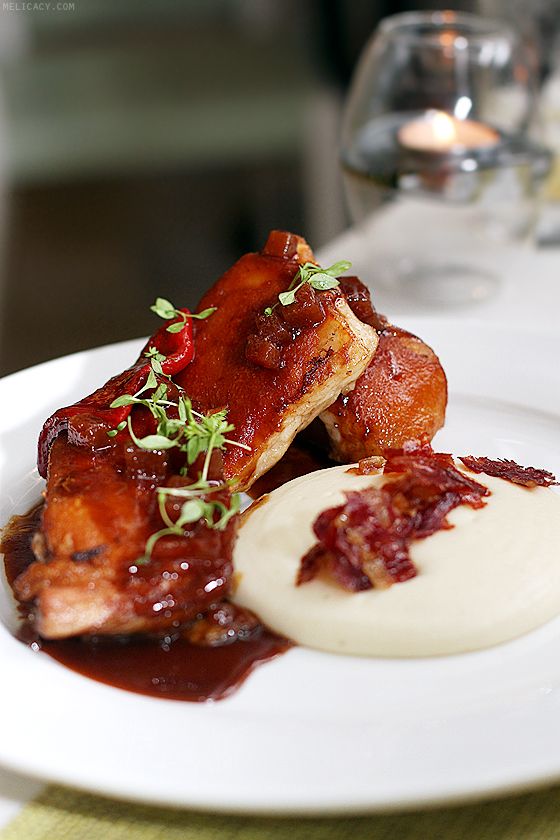 Suckling Pig ($35)
The night kicks off at 6pm when diners make their entrance, and the celebration carries on till 2am. Diners partaking in this celebration can indulge in a free-flow spread of mouth-watering variety of signature tapas and other Spanish specialties such as Chef Jean-Philippe Patruno's highly raved paella alongside the mouth-watering suckling pig.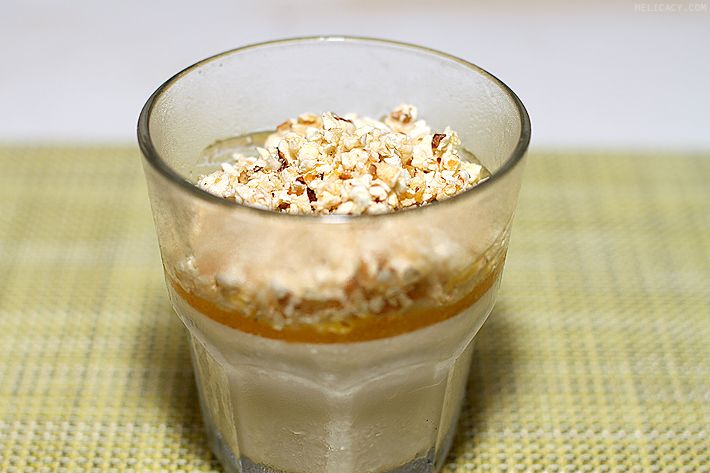 Panna Cotta with Popcorn with Sherry Apricot Puree ($12)
Continuing the season of giving, wines, dining vouchers and more will be up for grabs throughout the event. Be sure to make your way to the dance floor between libations and groove along with international DJs.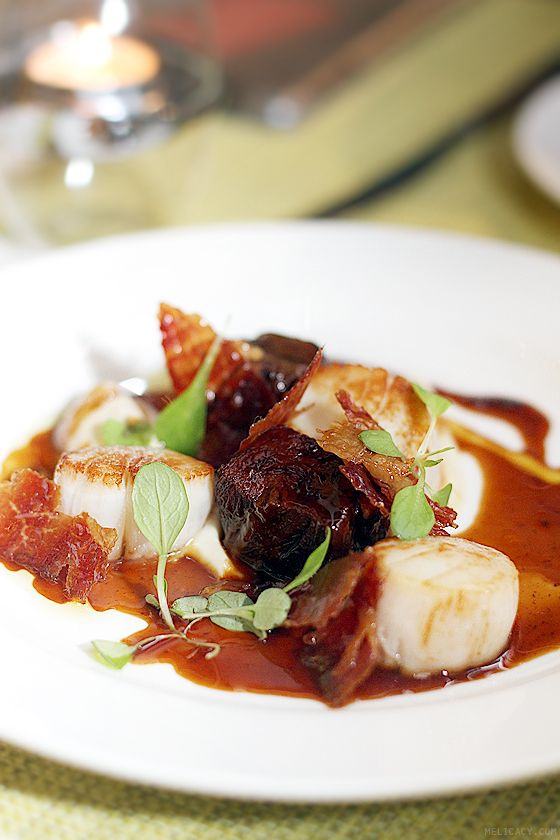 Scallops la Plancha, Veal Cheek & Ibérico crisps ($24)
$148++ includes dining as well as free flow of champagne, cava, beer, soft drinks and fine wines. Without alcohol, dinner is available at $96++ ($50++ for guests under 19, half-price for kids under 12, and free for kids under 6. Tickets are available via first come first served basis and by reservation only.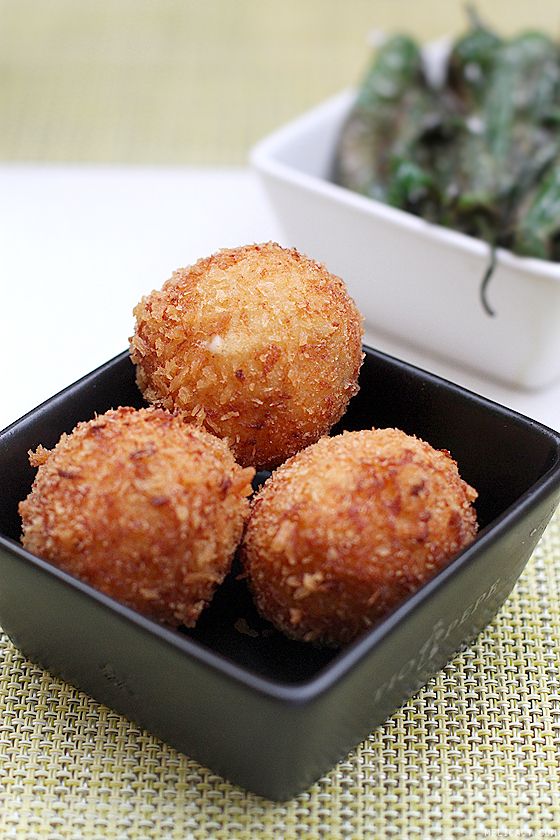 Ibérico Ham Croquetta ($14)
Scroll down further to read more about my dining experience (from the a la carte menu).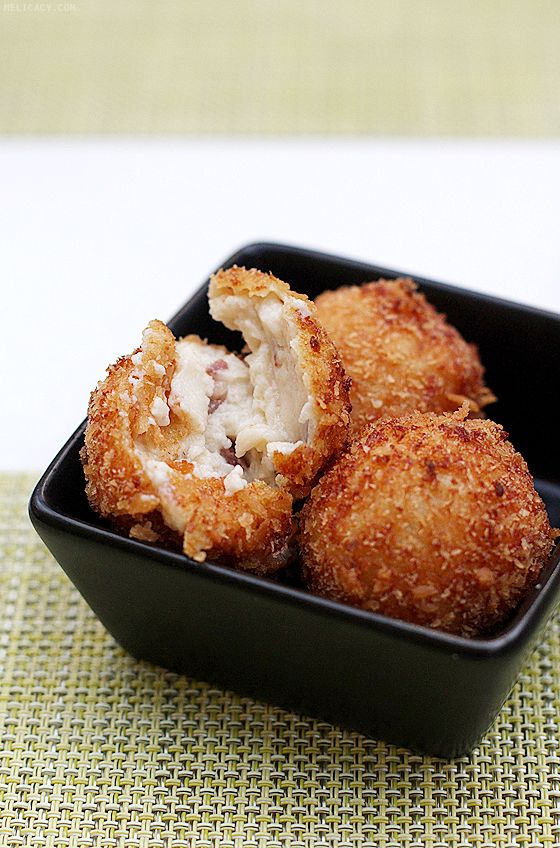 The Ibérico Ham Croquetta is highly addictive, with crispy breaded exterior revealing a rich and thick béchamel filling studded with Ibérico ham. Can't get enough of this!

Pimentos de Padron ($12)
Perk up the appetite with the nicely charred sweet Spanish peppers, lightly sprinkled with sea salt.

Grilled Clams with Sherry ($18)
The Grilled Clams with Sherry is possibly the best clam anything I've had. Cooked in a charcoal bbq, the clams take on an enchanting smokiness that creeps in subtly as you savour the sherry-infused clams. This is a must-order.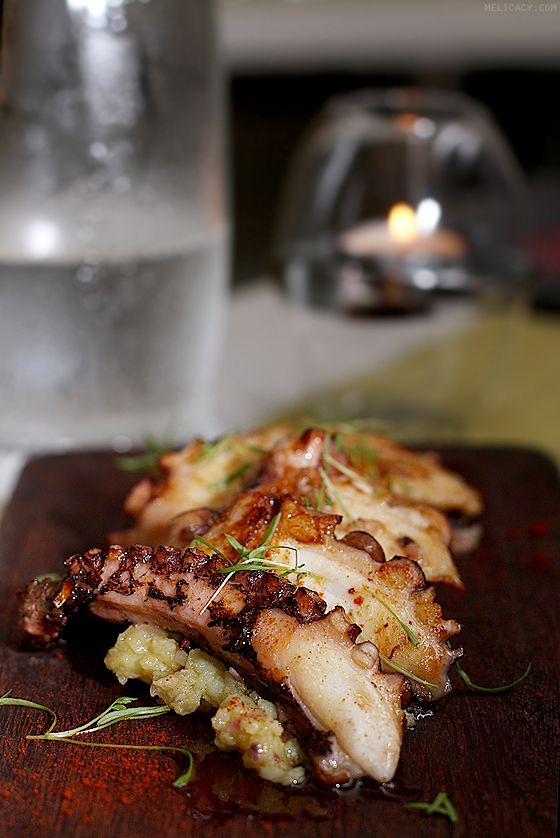 Grilled Octopus ($22)
Also receiving good remarks is the Grilled Octopus. Amazingly tender, slightly smoky, served on a bed of ratte potatoes with paprika. We have yet to draw conclusions, but Chef Jean-Philippe Patruno seems to have a knack with seafood.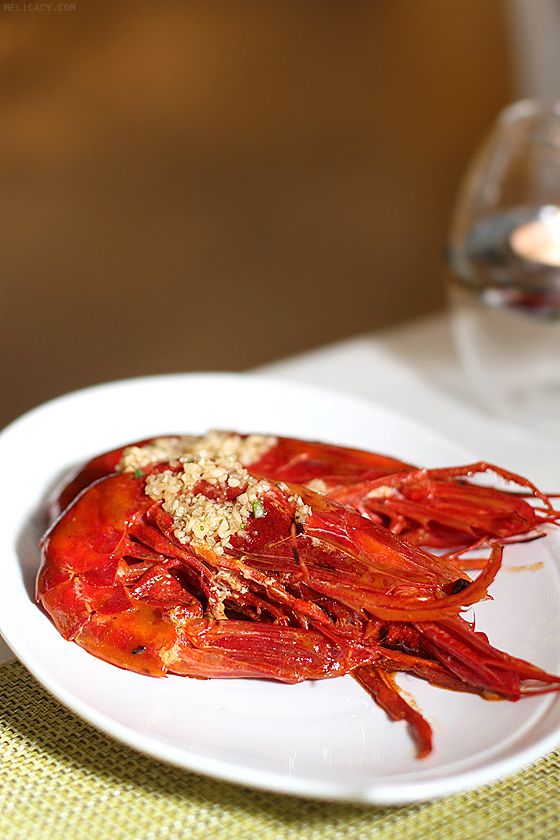 Carabineros Prawn ($20 each)
The following dishes confirmed my previous statement about chef's ability to find perfection in the doneness of seafood.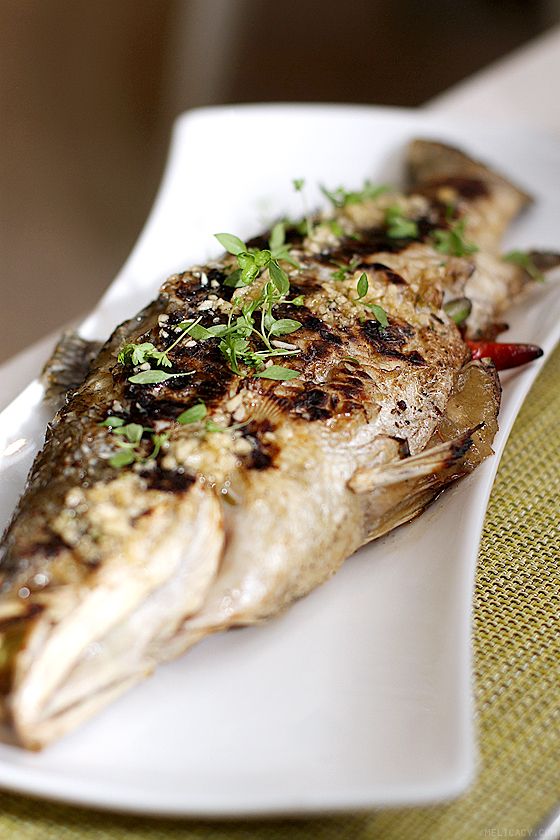 Grilled Whole Sea Bass ($55, serves 3-4)
The charcoal-grilled whole sea bass, stuffed with lemongrass, chilli, peppers, and sprinkled with garlic, is cooked to the most ideal doneness. It also helps that the fish is of pristine freshness, we can easily assume the fish is slaughtered right before cooking, but even if it wasn't, the quality is very much close to that.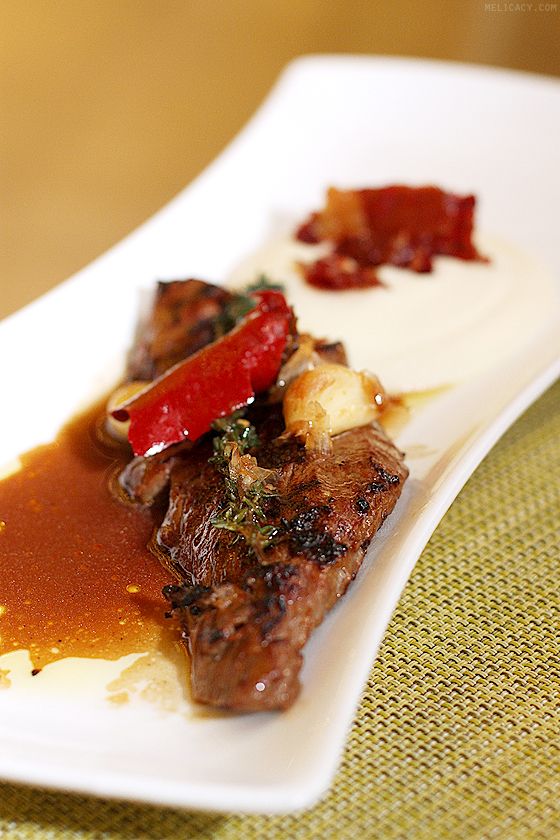 Pluma Ibérica ($33)
The Pluma Ibérica is also highly recommended. The well-marinated pork is rendered tender and succulent, one of the best textures you can get out of pork.

Seafood & Chicken Paella ($55 for 2-3 pax/$75 for 4-6 pax)
The Seafood & Chicken Paella ranks ahead of many others in Singapore. The rice is well instilled with seafood goodness, from the seafood stock its cooked in, and the generous amount of fresh seafood resting above. For most paella the seafood you get might be dried out (especially mussels) or overcooked –here it is to perfection, as well as the succulent chicken pieces that are usually lacklustre. Thumbs up!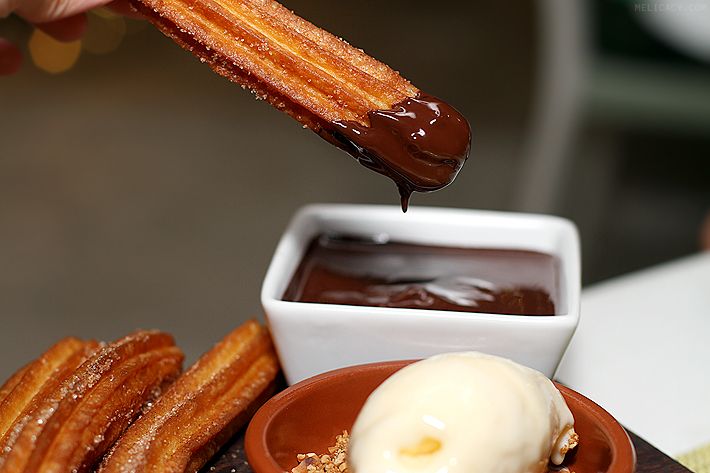 Don't leave without trying the fluffy and crisp churros!
UNA at One Rochester
1 Rochester Park
Singapore 139212
Tel: (65) 6773 0070
Website: Una.sg