Lauded as one of the most romantic dining spots in Singapore, Lewin Terrace is no longer a secret notwithstanding the fact that it is being concealed by exuberant greenery and tucked away from sight. Here is where many marriage proposals, weddings and anniversaries happen; its close proximity to the ROM (Registry of Marriages) makes this spot even more popular for celebrations of love.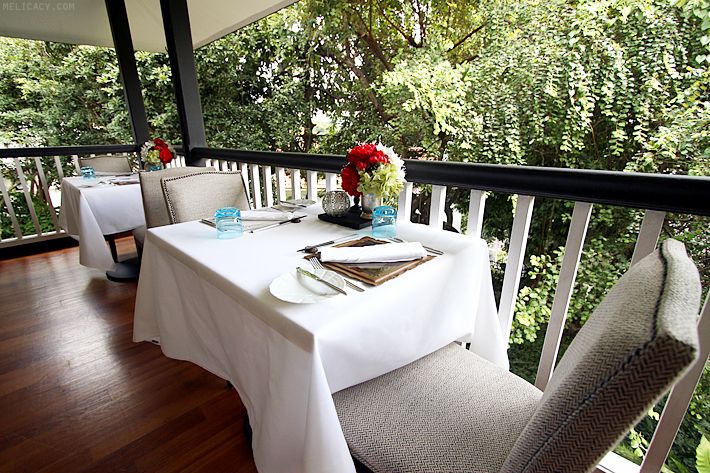 Perched on the edge of Fort Canning Park accessible by a flight of garden steps, the restaurant is housed in a stately 100+year old black and white bungalow, serving up refined cuisine that marries French culinary techniques with the brilliance of Japanese ingredients.
Many are intimidated by its formal aura, but you'd be glad to know that lunch sets begin at an affordable $38++ (4 courses). Wine pairings are available from $38 for 3 glasses, while sparkling or still water comes at $8 for unlimited flow. The following courses are part of the Omakase-style menu priced at $108++ per person.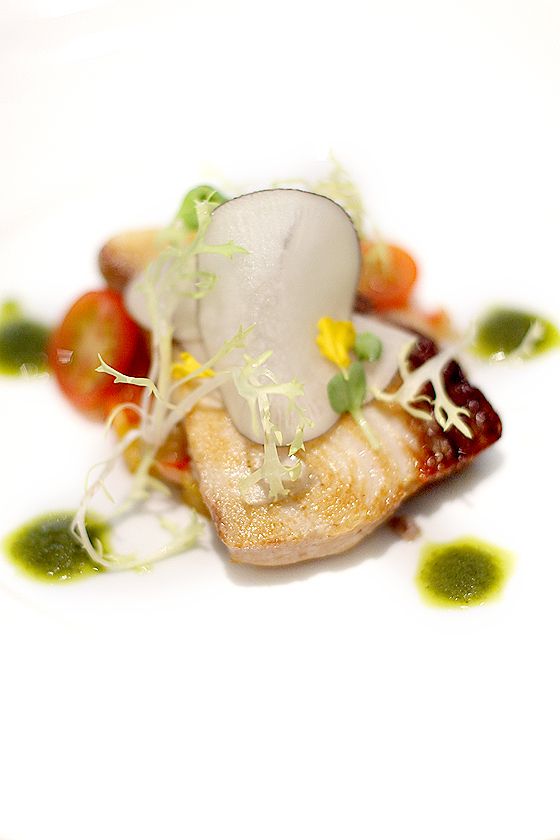 Buri Daikon (part of the Omakase set meal)
Judging from the food he presents, I can tell Chef Ryoichi Kano of Lewin Terrace is one who respects ingredients and is strict on quality. The starter of Buri Daikon is a playful combination of Japanese and French, with the clean tasting Japanese yellow tail matching the classic French ratatouille seamlessly.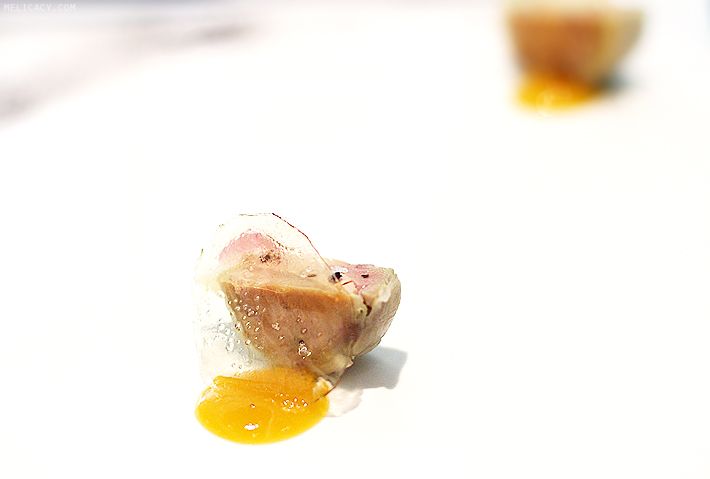 Foie Gras Terrine ($28)
The artfully plated Foie Gras Terrine has got to be one of regulars' all-time favourite, seemingly becoming a staple on the menu. The rich and creamy foie gras terrine is wrapped in pickled radish (bettaraduke/Japanese pickles), served with a paper-thin crystal chip (potato chip) accompanied by a mango and passionfruit puree and lemon charcoal on the side for dipping. The idioms that go "good things come in pairs" and "good things come in small packages" both apply in this case.

Amadai Ochaduke
The Amadai Ochaduke is another crowning glory of Chef Kano's creations. Honestly, nobody likes fish scales in their dish; it is one of our biggest pet peeves. But here, the Amadai (Japanese tile fish) with scales on, is cooked Urokoyaki-style, well fried to a crisp, that the scales have now turned desirable. The fish is perched atop texturous tea rice, seaweed (higiki) puree, and served with a clean-tasting fish stock. The seaweed puree is then mixed with the stock as you stir in slowly, adding a unique dimension to the dish.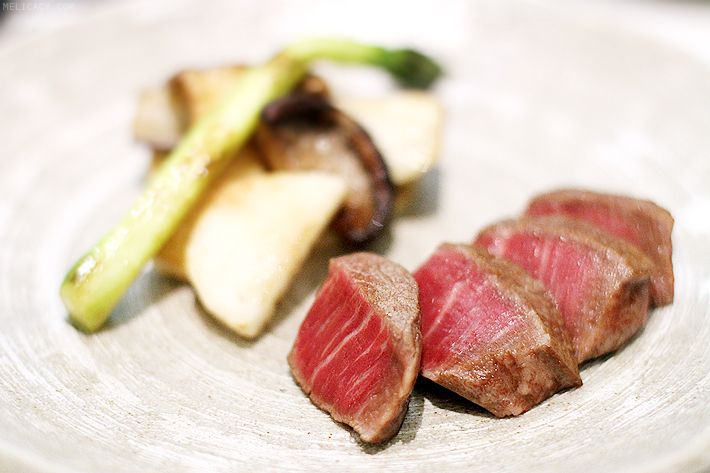 Wagyu Tobanyaki (from the set menu)
The Wagyu Tobanyaki is served lightly seared on the outside and rare in the middle to all diners. Before you even go hysterical about your preferred doneness, a hotplate is served alongside.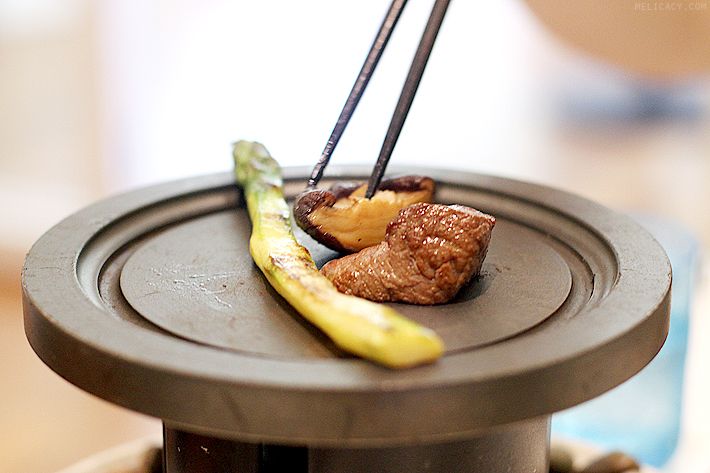 Diners get a hands-on dining experience where they can cook their own meats. Condiments include freshly grated wasabi, sanshoduke (soy sauce), green pepper, malted rice, white radish and lemon sauce.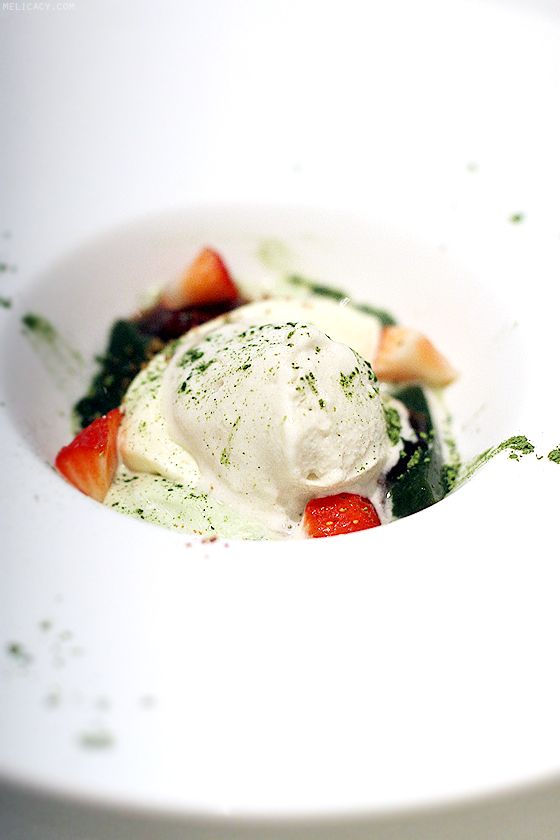 Dessert of the day
Dessert of the day was house-made ice cream served atop a palate cleansing green tea (matcha) jelly and fruits. The Black Sugar Coffee with Banana Ice Cream ($18) is an interesting item on the dessert menu.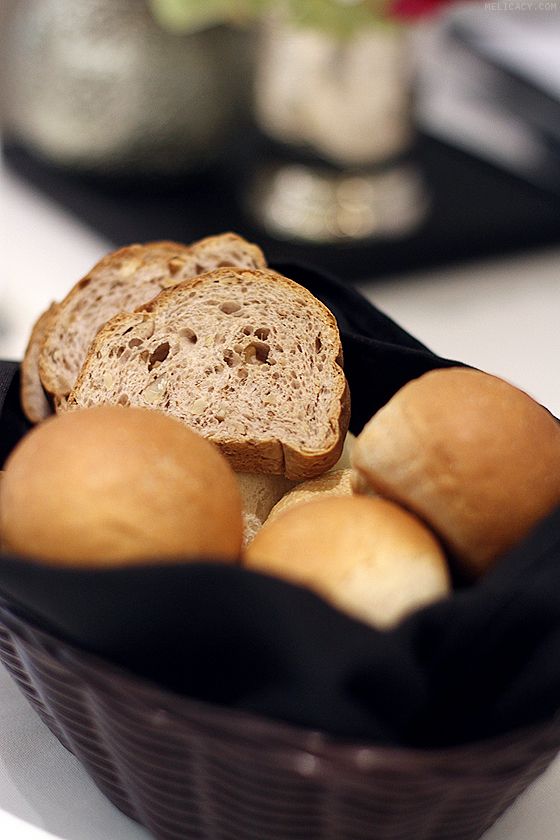 On another note, the house-baked breads are really good, especially when consumed warm.
Parking is available at ROM or the Singapore Philatelic Museum. Free valet service is provided for Lewin Terrace's guests for dinner.
Lewin Terrace
21 Lewin Terrace, Singapore 179290
Tel: (65) 6333 9905
Email: info@lewinterrace.com.sg
Website: www.lewinterrace.com.sg