From February onwards, Ayam Brand's oval-shaped sardine cans will be dressed in six different designs to commemorate Singapore's 50th birthday, which feature winning designs picked from a pool of submissions from the public in the "Ayam Brand Celebrates SG50" design contest.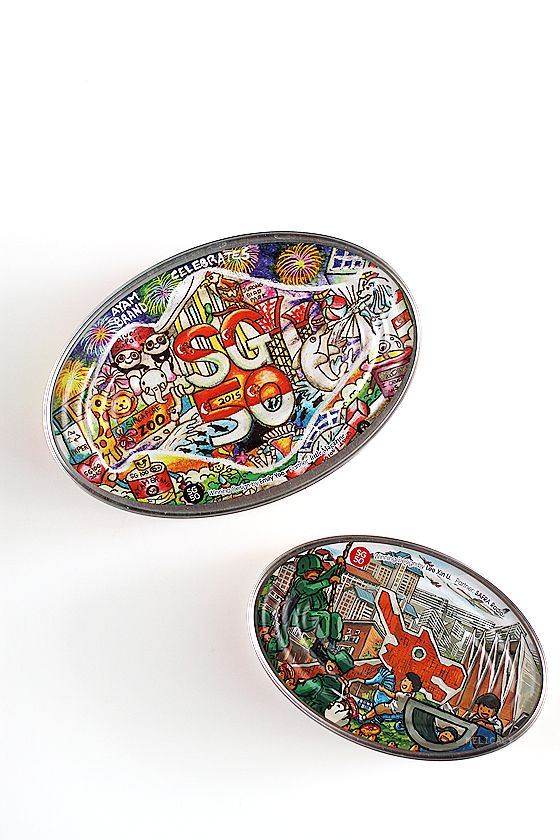 The six winning designs come from 8-year-old Miss Emily Yeo with 'Singapore Landmarks'; Miss Ng Shi Ee with 'Multi-Cultural Singapore', Miss Phang Shu Yi with 'My Singapore My Home' and Mss Le Thanh Phuong with 'Food Paradise' from the Raffles Design Institute School category; Mr Lee Xin Li with 'National Service Memories'; and Miss Jannie Ng Hui Hong with 'Street Hawker in 1960s'.
The limited edition cans are retailing at $3.95 for 425g and $2.40 for 215g.
In line with SG50, corporations can purchase these limited edition Ayam Brand Sardin Cans for their employees at a special discounted rate. For every carton purchased, companies can enjoy them for as low as $2.25 per can. Available on healthygourmet.sg, a carton of 24 large (425g) sardine cans is priced at $88.80, while a carton of 48 small (215g) sardine cans is priced at $108.