Shisen Hanten by celebrity Chef Chen Kentaro at Mandarin Orchard Singapore, famed for remarkable Szechuan cuisine with a Japanese twist, is rolling out an array of Chinese New Year menus and festive goodies from 26 January to 5 March 2015.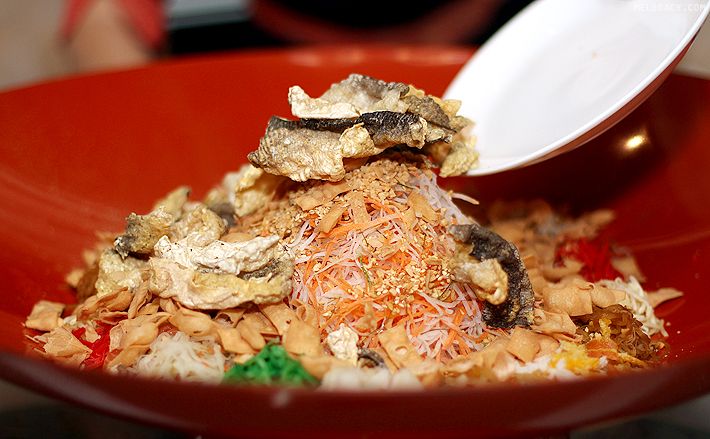 Diners can choose from a range of 10 set menus that are auspiciously named Prosperity, Fortune, Success, Peace, Happiness, Wealth, Opulence, Triumphant, Sumpreme and Splendor, priced from $98 to $388 per person. Apart from the set menus, a range of specialties and signatures such as Barbecued Whole Suckling Pig and "Chen's Mapo Doufu" alongside Lunar New Year specials are available on the a la carte menu.
To toss to great new beginnings, 5 varieties of Yu Shengs are available, priced from $48/$108 (2 sizes available) to $78/$138. Most notable is the "Lo Hei" Yu Sheng with Abalone, Spanish Ham, Crispy Fish Skin and Salmon ($78/$138), a unique twist on the traditional staple.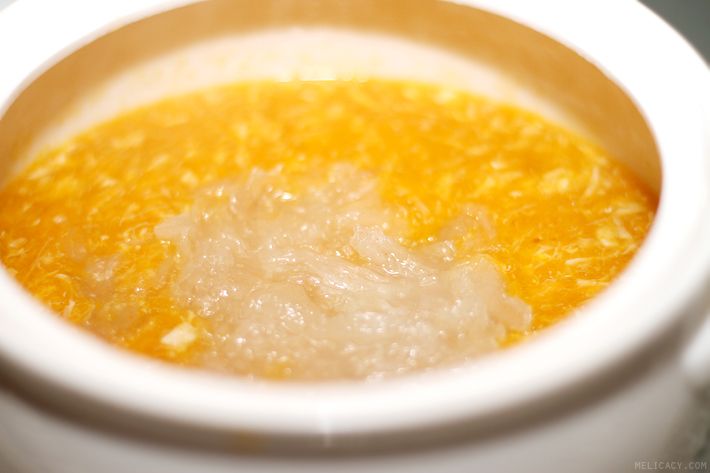 Bird's Nest Soup with Alaskan Crabmeat and Crab Roe ($88)
Based on all my dining experiences at Shisen Hanten, I can conclude that they are exceptionally good with soups. I once had the Foie Gras Chawanmushi with Crab Roe Soup (also available in the Chinese New Year menu) and I was instantly blown away.
The opulent bowl of Bird's Nest Soup with Alaskan Crabmeat and Crab Roe, fit for royalty, is thick and rich, brimming with quality ingredients in every sip.

Stir-fried Scallop and Clam with XO Sauce served with Seasonal Vegetables ($38)

Braised "8-headed Abalone" and Dried Oyster with Beancurd ($68)
I particularly fancied Chef's novel way of executing and presenting the dried oysters, tucked neatly in the pouches of the beancurd skin –there's a whole lot of flavour in there.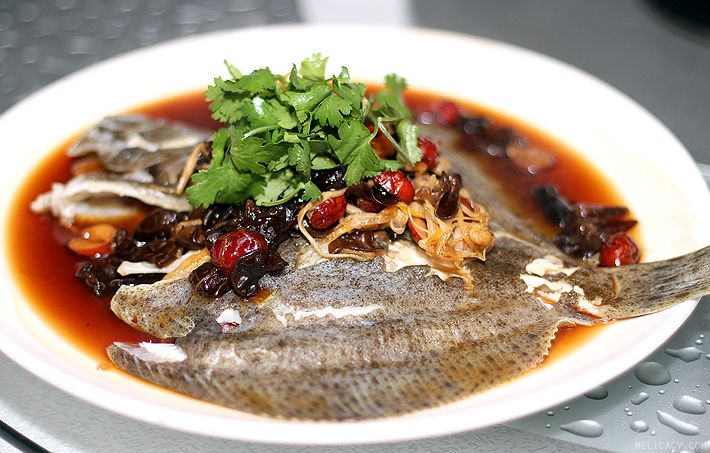 Steamed Turbot Fish, Traditional-Style (seasonal price)
In the Live Seafood section, diners can order Turbot Fish, East-spotted Grouper, Red Grouper, Tiger Grouper or Marble Goby, to be cooked their preferred way of either steamed with soy sauce, steamed traditional Shisen Hanten style or steamed Teochew style.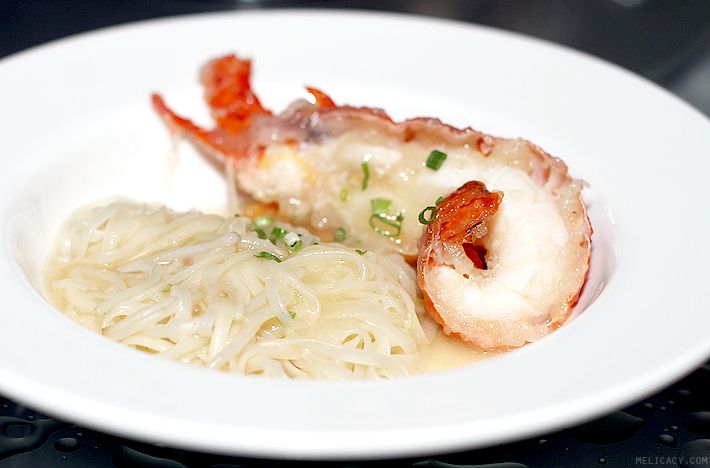 Braised Lobster with Homemade Ramen ($32)
The unexpected company of the Braised Lobster with Homemade Ramen ($32) was no short of a pleasant surprise to the Chinese New Year meal. Who would have thought it would fit in so amicably? Besides the succulent sizeable lobster, the bouncy strands of ramen, doused in a creamy rich broth is certainly worth the stomach space.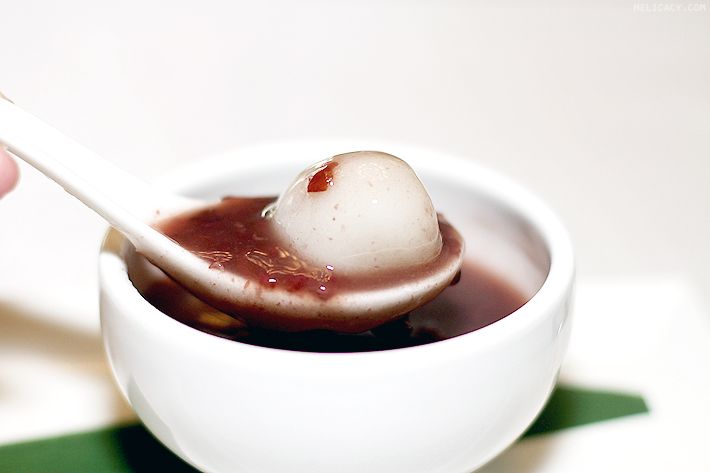 Green Tea Mochi with Red Bean Paste
Conclude the meal with mochi with green tea filling served in red bean paste, which takes after the act of eating "Tang Yuan", implying reunion and togetherness.

Golden Ingot Pineapple Tart ($38.80 for 8 pieces)
Mandarin Orchard Singapore also has a range of takeaway goodies bound to steal the limelight at house parties.
We especially adore the pineapple tarts shaped into golden ingots that taste as good as they look.
Shisen Hanten
Level 35, Orchard Wing
Mandarin Orchard Singapore
333 Orchard Road
Singapore 238867
Tel: (65) 6831 6262/6266
Email: shisenhanten.orchard@meritushotels.com