Penicillin ($23)
Manhattan Bar at Regent Singapore entered our cocktail scene with a bang last April, and unlike other establishments that claimed quick success, the hype did not die down for this grand hotel bar. Excitement level is kept on a constant high, especially when the bartending and culinary team continuously up their game with each menu launch.

Ode to "Eggs" ($10) – sweet coconut semifreddo "egg white", pineapple-mango "yolk", served with slices of crisp brioche
Manhattan commenced the year 2015 with the introduction of five new classic craft cocktails and four gourmet bar bites, revolving around the trendy yet cultural neighbourhood, Lower East Side, to replace "Wall Street" on the menu. You will also find new additions to existing neighbourhoods (Soho, Upper East Side, Theater District and Spanish Harlem) on the menu.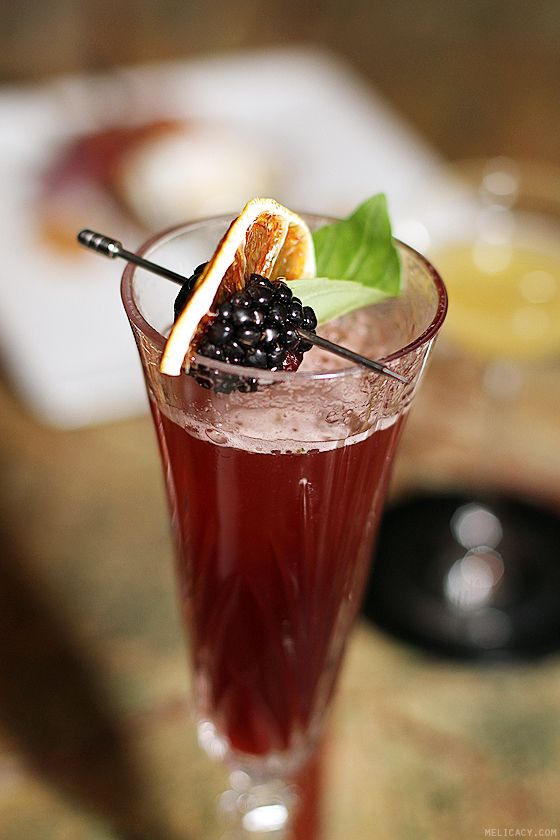 CBGB ($24)
A personal favourite amongst the new cocktails, CBGB is a tribute to the iconic East Village punk rock club, crafted with Mathilde cassis, basil, grapefruit juice, sparkling wine and a dash of Fee Bros peach bitters. The "Mohawk" garnish fashioned out of blackberry and a slice of dehydrated lemon completes the picture.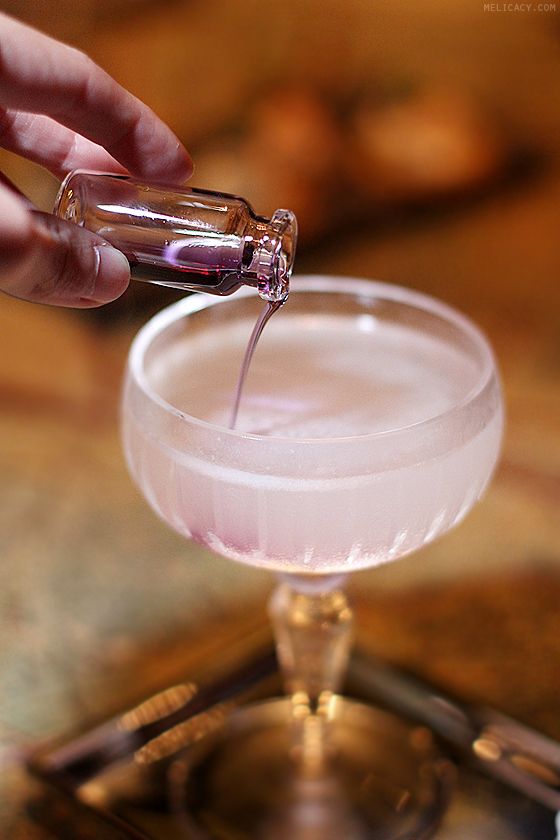 The Aviation ($23)
The Aviation is a new addition to the existing Theater District section on the menu, inspired by a classic creation from year 1916 by Hugo Ensslin, the head bartender at Hotel Wallick in Times Square. This version by Manhattan's Head Bartender Ricky Paiva comes in two components: a concoction of Citadelle Gin, Luxardo Maraschino Liqueur and fresh lemon juice is sided with a tiny vial containing crème de violette mixed with bluepea flowers. Dribble in some of that violet liquid and watch the cocktail turn pink. Time to bring out the laboratory scientist in you!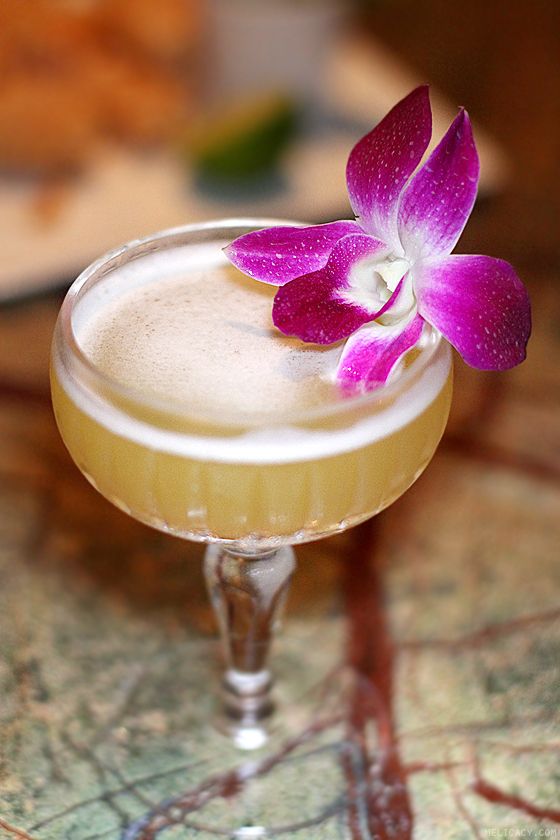 Singapura Nacional ($23)
A must try, the Singapura Nacional is one of Manhattan's pride and glory; this cocktail took victory in the SG50 "A Toast to the Nation" competition's Cocktail segment. A hybrid between the Singapore Sling and a classic Cuban cocktail called Hotel Nacional, this drink comprises gin, apriocot brandy, fresh pineapple juice, lemon juice and house-made spice syrup.

Smoked Marlin Fish Dip ($18)
The Lower East Side is home to some of the finest and widest selection of pickled, cured and smoked fish. Bringing the essence of Lower East Side to Manhattan bar, Head Chef Nicholas Trosien fashions a smoked marlin dip served on crisp warm tostones (fried plantain slices), topped with avocado, caviar and pickled jalapenos.

Jerk Chicken Drums ($18)
The Jerk Chicken Drums is the latest addition to "SOHO", featuring well-marinated drumettes slow cooked sous vide for 90 minutes in a house-made jerk sauce till remarkably tender and flavourful, served with refreshing drunken pineapple salsa to tame the heat.

Pork Cracklings ($14)
The Pork Cracklings is a highly addictive but also highly sinful snack, new to the Spanish Harlem section. It's hard to justify how these crispy morsels perfected through a three-day process are usually consumed within three seconds, except because it's just that delicious, especially when dipped in the spicy-smoky chipotle mayo and paired with fresh avocado guacamole.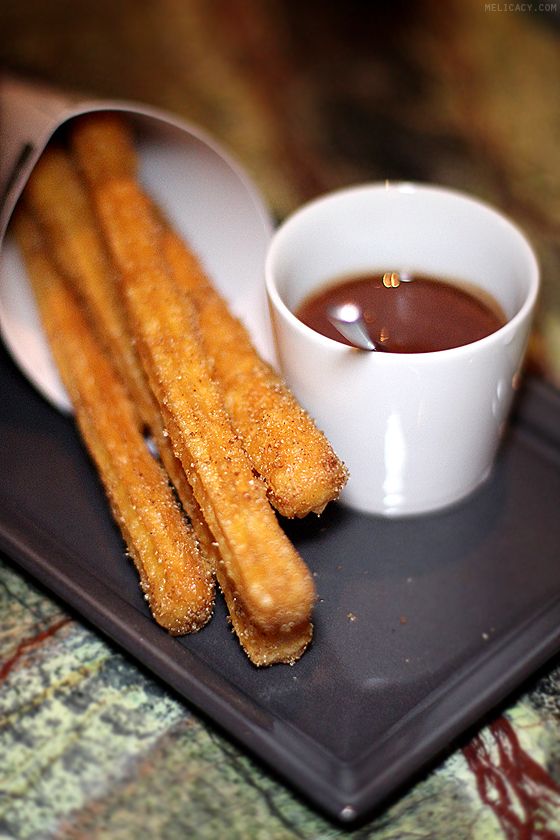 Churros ($12)
Wallow in sweet tidings with the traditional Spanish dessert, Churros. Crunchy on the outside and chewy on the inside, this fried dough treat is powdered with cinnamon sugar and served with a Mexican hot chocolate-inspired dip.
Manhattan
Level 2, Regent Singapore
1 Cuscaden Road, Singapore 249715
Tel: (65) 6725 3377
Email: manhattan.rsn@fourseasons.com
Website: regenthotels.com/Singapore
Facecbook: facebook.com/manhattansg
Opening hours: 5pm to 1am daily
Violet hour: 5pm to 7pm, Mon-Fri