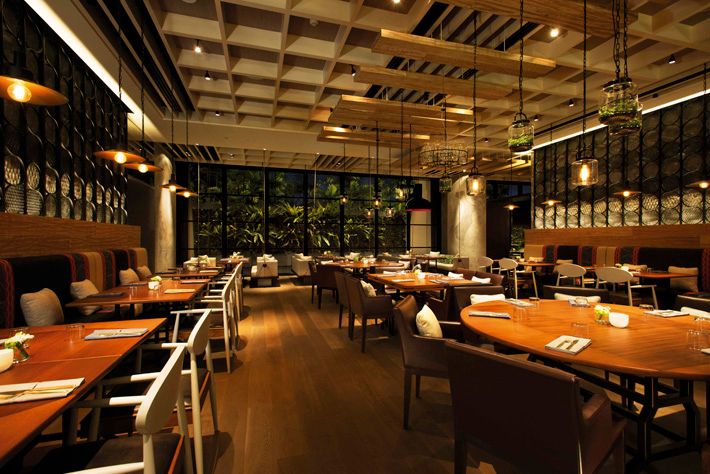 Image provided by Marina Bay Sands
The inception of the highly anticipated Adrift by David Myers at Marina Bay Sands fetches exciting news to connoisseurs of food and cocktails in Singapore. Hailing from America, celebrity chef and restaurateur David Myers brings forth a wildly sophisticated concept centring on the vibrant travel experiences he has encountered. Not just any restaurant with a bar, Adrift is fabricated to be a social, memorable and fun venue, spotlighting small plates diners can toast to.

Image provided by Marina Bay Sands
With bartender extraordinaire Sam Ross as its consultant, one can only expect top-notch results at Adrift. The extensive cocktail list embraces both creativity and the classics, traversing across the East and West.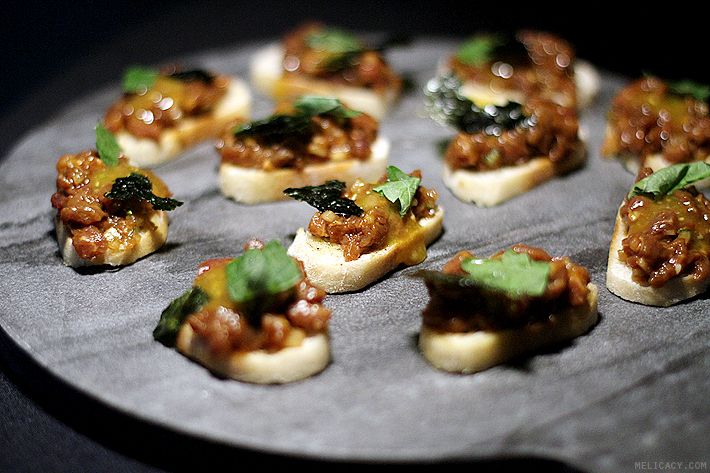 Toast – Beef Tartare, Sesame, Egg Yolk, Chilli ($26)
The playful food menu is divided into categories of "Drinking Bites", "Toast", "Nomadic", "Sumi", and "Aside". Under the category "Toast", the exceptional beef tartare comes highly recommended.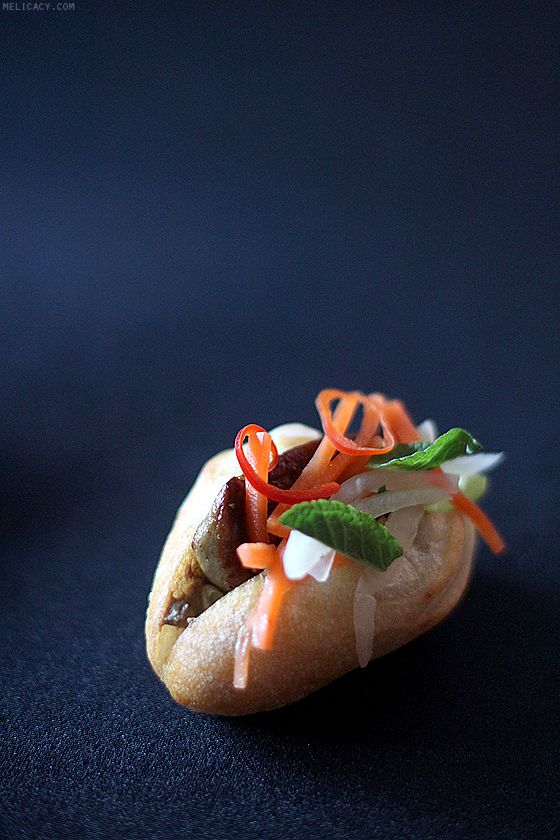 Toast – Foie Gras, Little Bahn Mi ($32)
As we progress through the evening, the artful twists to classic dishes become more apparent. We highly adore the Little Banh Mi sandwiching a luscious slab of foie gras –Myers' trip to Vietnam is deemed fruitful.

Toast – Ricotta, Preserved Lemon, Okinawan Black Sugar ($24)
What animates the palate most is the ricotta, preserved lemon and Okinawan black sugar on toast. Conflicting with what you would expect, the saltiness of the ricotta is subdued by the sweetness of the Okinawan black sugar. The preserved lemon bits provide just enough zest and cut the richness of the ricotta spread without overpowering it.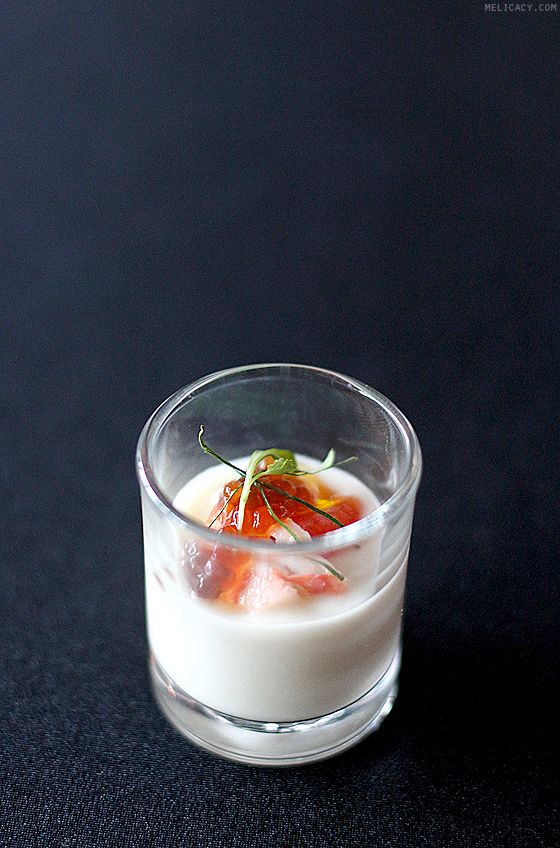 Nomadic – Preserved Green Papaya Soup, Maine Lobster, Sago ($29)
Prepared to be enchanted by the offerings in the "Nomadic" category. We drool at the thought of sinking our teeth into the Black Cod with Mantou Bread and Chilli Crab Sauce. The Preserved Green Papaya Soup surprises with richness of coconut cream in which the fresh tasting Maine lobster sits in, studded with chewy sago.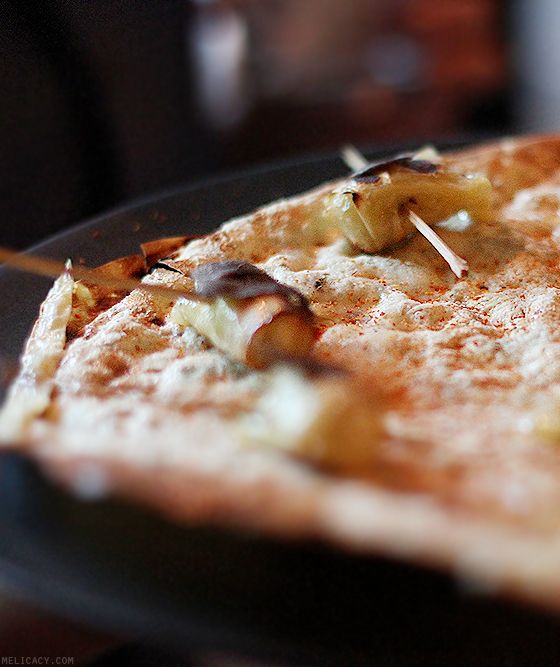 Sumi – Grilled Yuba Skin, Cheese ($12)
You can't say no to creamy, milky cheese served warm, especially when topped with a slice of black truffle. A bite-sized morsel was just enough to tickle the taste buds and had us yearning for more.

Aside – Sautéed Brassicas, Crispy Shallots, Misonaise ($11)
The best broccoli you've ever eaten might just be one that's topped with aromatic crispy shallots and dipped in Adrift's very own Misonaise.

Drinking Bites – Buckwheat Fried Chicken with Honey Mustard Sauce ($18)
The buckwheat-flour coated fried chicken paired with piquant honey mustard sauce could possibly be the most popular item here. Falling under the "Drinking Bites" category, it is undeniable this snack and beer are a match-make in heaven.

Fried Oysters with Green Garlic and Black Lime Dip ($18)
Nibble on crusty fried oysters between sips (of cocktail) –these are highly addictive!
Make your reservations at marinabaysands.com/adrift or call (65) 6688 5657 / (65) 6688 5658.
Adrift
Lobby of Marina Bay Sands Hotel, Tower 2
10 Bayfront Avenue
Singapore 018956
Opening hours: 12pm to 2am at the bar daily
Sundays to Thursdays: 6pm to 10pm for dinner
Fridays and Saturdays: 6pm to 11pm for dinner