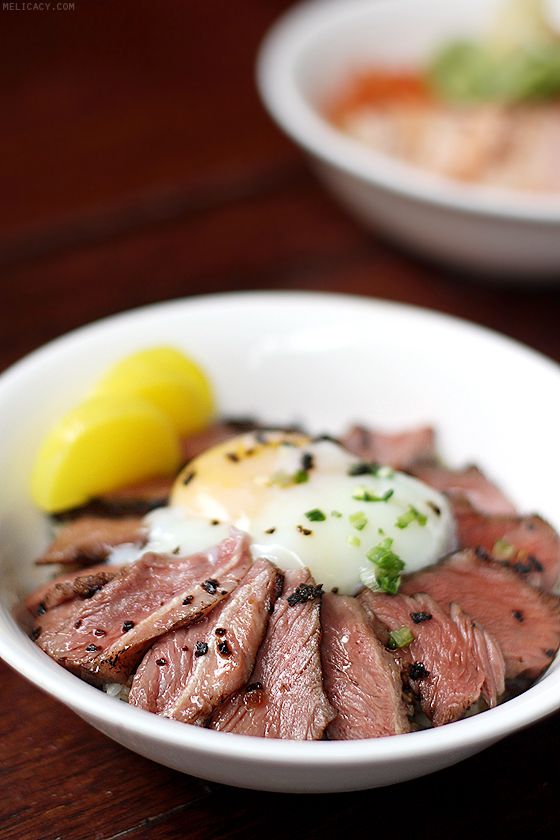 One of the purposes of my multiple visits to Orchard Central from the start is to pamper my palate with Dean & DeLuca's Red Velvet Cake (Dean & DeLuca's a great place to shop for gifts too, especially for homecooks or housewarming parties). Now, there are so many more reasons to visit the mall, I can't even keep track. Evolving into a food paradise, the inviting selection of F&B outlets include the relatively new Lady M Confections (an expansive dessert outlet spanning across two levels), amongst well-established favourites such as Kiseki Japanese Buffet Restaurant (giving great value for money spent), Cold Stone Creamery, BWB | burger VS wings + bar, Tony Roma's, and TungLok Seafood to name a few.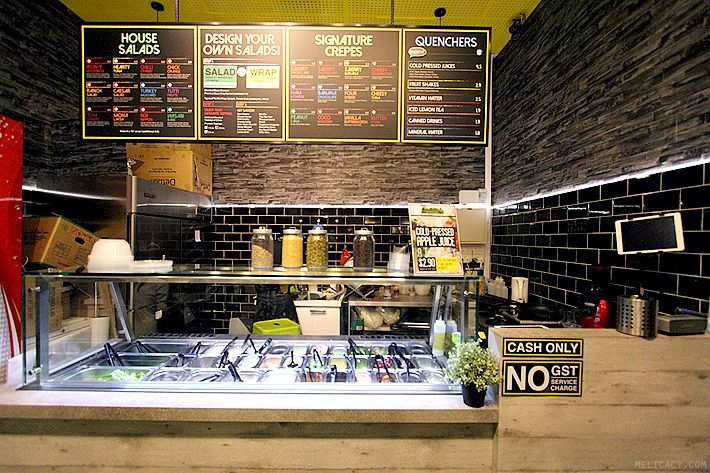 Green Rabbit – Crepe & Salad Gastrobar – #B2-06
So what's new and noteworthy at Orchard Central? The health conscious can sink their teeth at Green Rabbit – Crepe & Salad Gastrobar. Founded by a husband-and-wife team, this casual quick-serve eatery focuses heavily on quality, freshness and affordability. If you ask why put crepes and salad together, it is because the couple believes that every health-conscious individual's diet plan should encompass cheat days. They started this venture after receiving raves and encouragements from friends who've tried their crepes.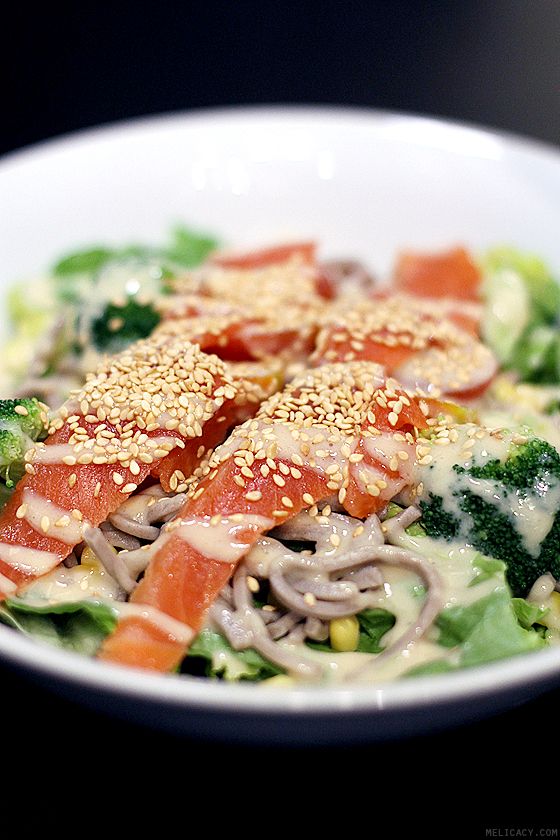 Koi Nippon ($9.90)
Design your own salads from $7.90 or try their pre-designed salads from $8.90. The Koi Nippon comes highly recommended, comprising romaine, thick slices of smoked salmon, tofu cubes, corn kernels, soba noodles, broccoli, sesame seeds, cherry tomatoes and white miso dressing. The portion size is generous, and diners can even request for extra dressing at no extra charge.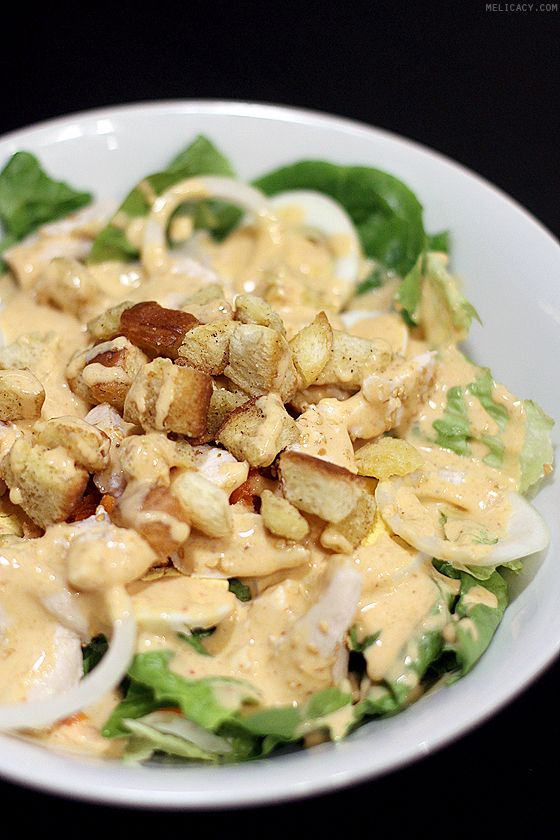 Mona Laksa ($9.90)
You are encouraged to be slightly more adventurous here, because the Mona Laksa is well worth stepping out of the comfort zone for. It comes with romaine, prawns, vermicelli, boiled egg, alfafa sprouts, julienned carrots, crunchy croutons, sliced onion, and creamy laksa dressing that will blow your socks off. We had the prawns substituted with pieces of chicken breast and found it to be highly satisfying as a meal. I didn't think I would be able to stomach all that greens, but at the request for more of that delicious dressing, I wiped out every single morsel left on the plate. "Tom Yummy" (tom yum inspired) is another novel creation next on my want-to-try list.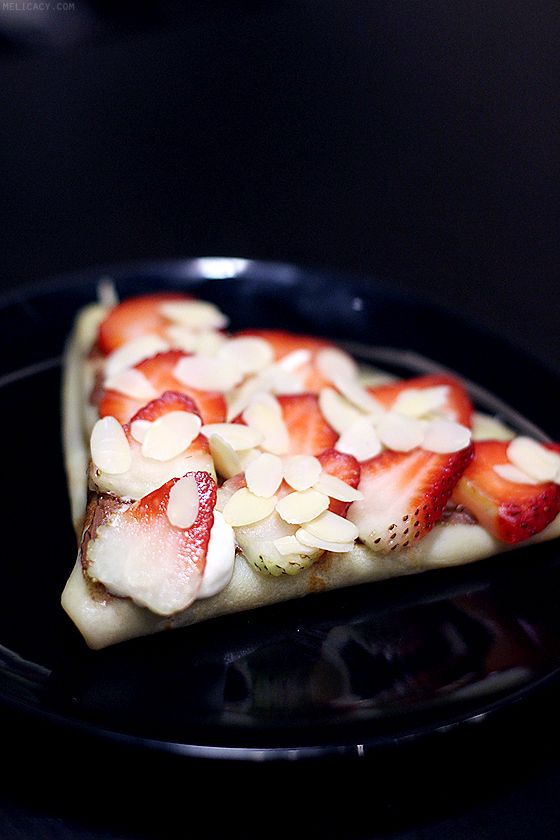 Strawberry Chocolate Crepes ($5.90)
Signature crepes are priced from $4.90.
The crepes are slightly thick, which some would find satisfactory for a post-lunch pre-dinner snack. The crepes are stacked together with nutella in between layers and topped with fresh cream, strawberries and almond flakes.

Strawberry Shortcake ($6.50)
YiLi Pao Pao Ice – #B2-05
YiLi Pao Pao Ice opened its doors on 4th February 2015, drawing the young and dessert-loving crowd with all the hype erupting in Taiwan. Being the first outlet outside of Taiwan, Singaporean fans no longer have to travel 5 hours to satisfy their cravings.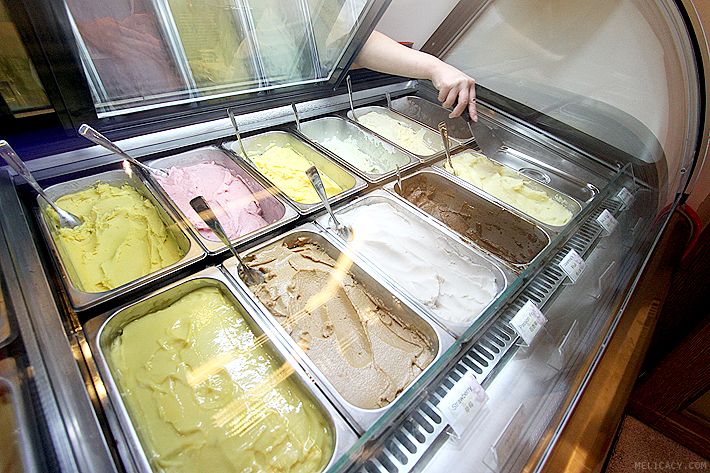 YiLi Pao Pao Ice is one of the most popular shaved ice dessert stalls in Shilin night market; the icy dessert are made from raw ingredients such as fresh fruits, blended to a smooth consistency and brimming with rich flavour. Flavours include Pineapple, Strawberry, Valentine's Fruit (green mango), Milk & Egg, Peanut, Peanut & Kidney Beans, Taro, Passion Fruit, Wumei (smoked plums) and Mango.

Peanut & Oreos
You can choose your own toppings ($0.45 to $0.56 per serving) or go for the pre-designed Special PaoPao Ice. We trust their pairings and simply ordered the Peanut & Oreos and Boba Milk & Egg. A regular portion of PaoPao Ice is priced at $4.95, where you can pick up to two flavours.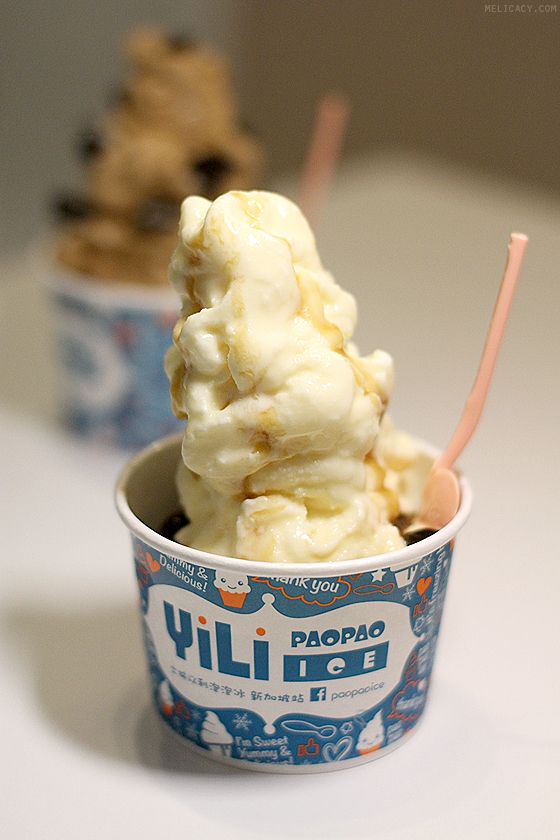 Boba Milk & Egg
The Boba Milk & Egg is a classic flavour, topped with chewy pearls cooked in brown sugar. I like the simplicity in this.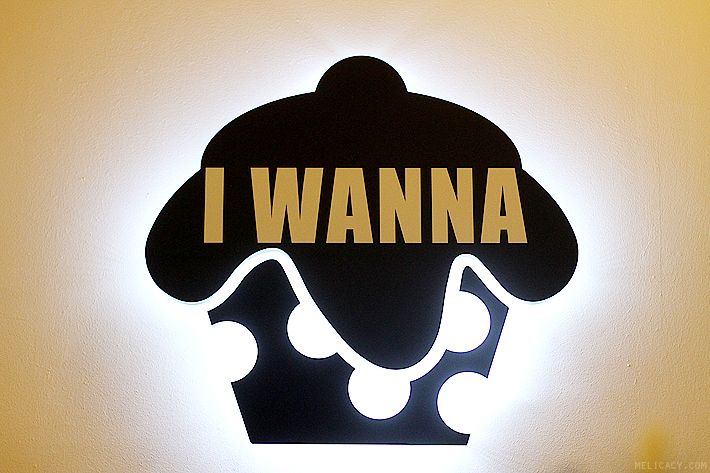 I WANNA – #B2-04
Over at I WANNA, there are pretty cupcakes that taste as good as they look. Founded in 2012, this is I WANNA's second outlet after its debut at Far East Square. The owner Michael Chen is a self-taught baker who loves exploring new flavours, creating unique cupcakes such as Almond Lavender, French Rose and Milk Tea. Mini cupcakes are priced at $1.80 and premium cupcakes at $3.90.

Clockwise from top left: Double Chocolate, Lychee, Apple & Cinnamon, Red Velvet
The cupcakes are perfectly moist, which is one of the key attributes of a good cupcake. My favourites are the Red Velvet and Lychee. The Double Chocolate could benefit from a richer chocolate content.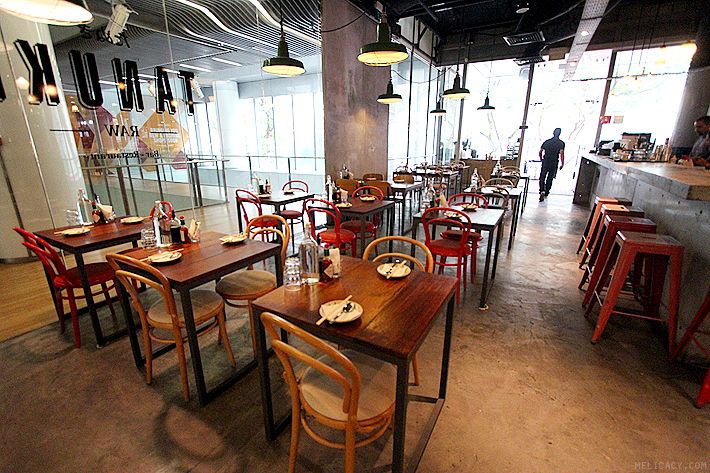 Tanuki Raw – #02-03
Tanuki Raw is no newcomer at Orchard Central –what's new is its attractive lunch menu priced affordably from $12 to $17.80. Add an additional of just $2 for miso soup, mixed green salad and green tea.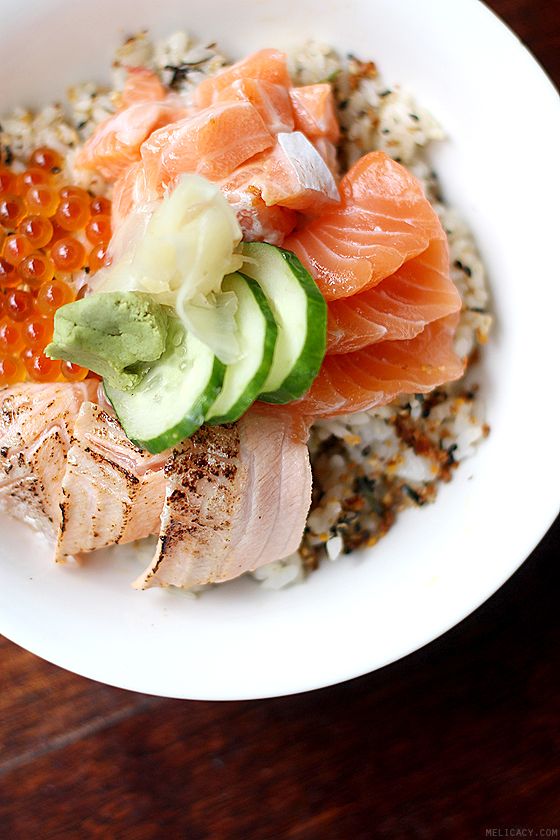 Salmon Don ($12)
Most value-for-money, the Salmon Don comes with freshly sliced salmon, lightly seared aburi, plump ikura and accompanied by housemade spicy mayo and yakiniku sauce, sitting on a bed of fragrant rice –not just any rice, but flavoured sushi rice accented with togarashi, nori and bonito flakes. One of the best tasting rice you can get in a "don".

Chirashi Don ($17.80)
For more texture, go for the Chirashi Don comprising a mix of seasonal and staple sashimi such as scallop, sea bream, tuna, swordfish, salmon and striped jack, topped with salmon roe and tamago, served on the same aforementioned delicious rice.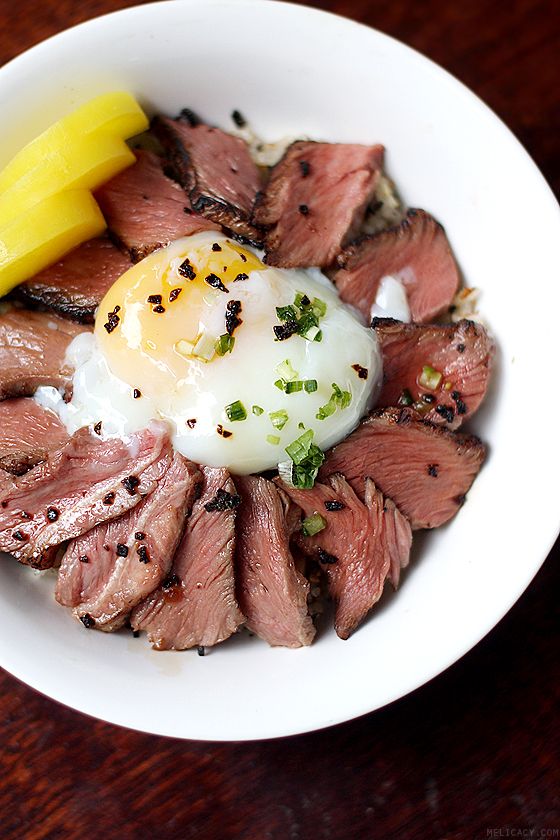 Truffle Yakiniku Don ($14.80)
The Truffle Yakiniku Don is nothing short of stunning. Begin by breaking the runny yolk of the onsen egg –that's food porn in a heart beat. Slices of black angus short rib are well executed, seared to a nice pink in the middle. Elevating the flavours is the truffle soy sauce that mesmerises with every bite.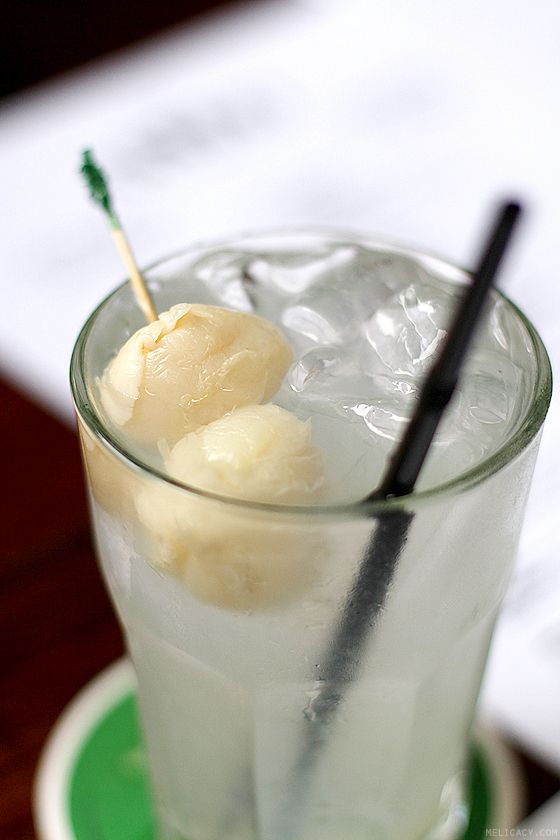 Lychee Fizz ($5)
Extend your lunch session and enjoy the view of Orchard Road if you're seated outdoors with refreshing beverages such as Shiso Smooth, Grapefruit Tonic and Lychee Fizz, priced at $5.
Current promotion: Spend a minimum of $30 (max. 3 same-day receipts) at selected Basement 1 and 2 Food & Beverage stores to receive a $5 Far East Organization Mall Voucher. Limited to 1st 200 shoppers only; terms and conditions apply.
Orchard Central
181 Orchard Road
Singapore 238896