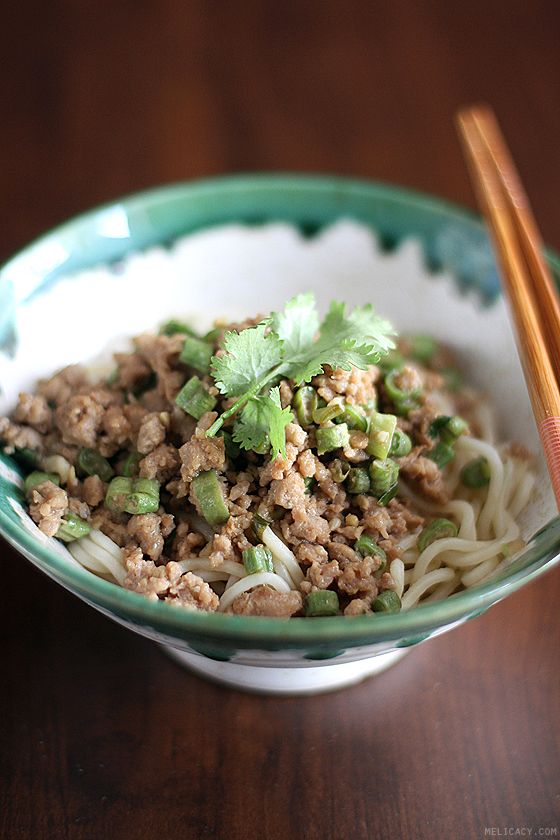 Here's a simple but nutritionally balanced noodle dish comprising meat and vegetables, inspired by Dan Dan Noodles. The egg noodles are homemade using the trusty Philips Advance Collection Noodle Maker, comprising of just plain flour, water and egg. Many homemakers are turning to making their own pasta and noodles from scratch for health reasons, and Philips has made it so easy for all of us. I'll be sharing more recipes that highlight the versatility of the noodle maker in upcoming posts, but first, this is one recipe that I always stick to for a quick and delicious meal.

Recipe: Homemade Noodles with Stir-fried Minced Pork & Long Beans (serves 6)
(1) Stir-fry:
– 250g minced pork
– 1 tsp sesame oil
– 1 tbsp soya sauce
– A pinch of salt
– A pinch of ground white pepper
– 2 stalks of spring onions, chopped
– 2 cloves of garlic, minced
– 1 tsp ginger, minced
– 100g long beans, chopped into pea-sized
– 1 tsp cornflour
(2) Sauce:
– 2 tbsp Chinese wine
– 50ml chicken stock
– 2 tbsp soy sauce
– 2 tsp sesame oil
– A touch of chilli oil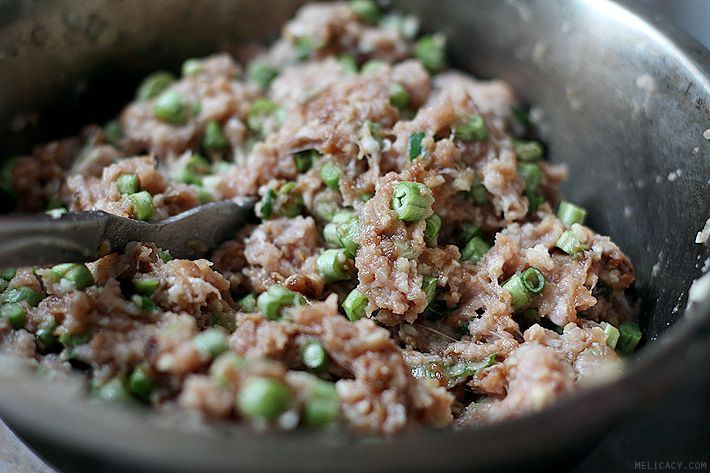 Mix everything together in part (1) and let it sit and marinate while you start the noodle making process.
(3) Philips fresh egg noodles:
– 1 pre-measured scoop of flour and 1 pre-measured cup of 1 egg + water mixture, set at 8 minutes for added springiness)
– Egg Noodle/Spaghetti shapring disc for noodle maker
Simply pour the flour in, start the machine at the 8-minute setting, and slowly pour liquid into the opening on lid while the machine is churning.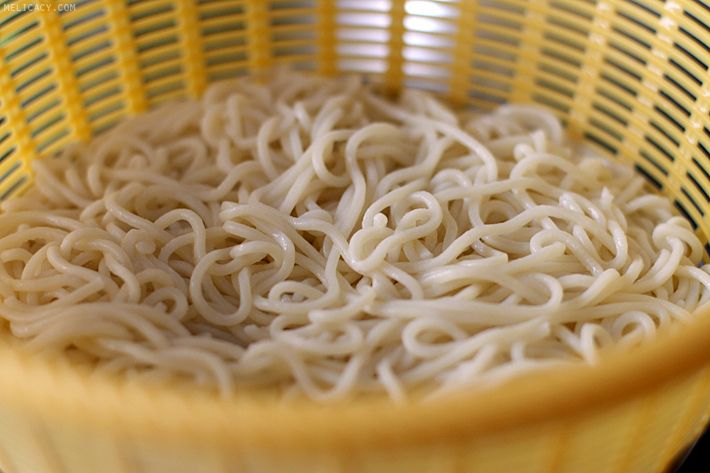 Cook freshly made Philips egg noodles in boiling water for 6 minutes, drain, and rinse shortly under cold running water, and set aside.
For the stir-fry, add a little oil to wok and when hot, pour in the meat and vegetable mixture and stir-fry on medium heat till cooked.
For the sauce, remove cooked food from pan and deglaze with Chinese wine followed by the rest of the ingredients mentioned at part (2).
For more information about the Philips Noodle Maker, visit Philips.com.sg.