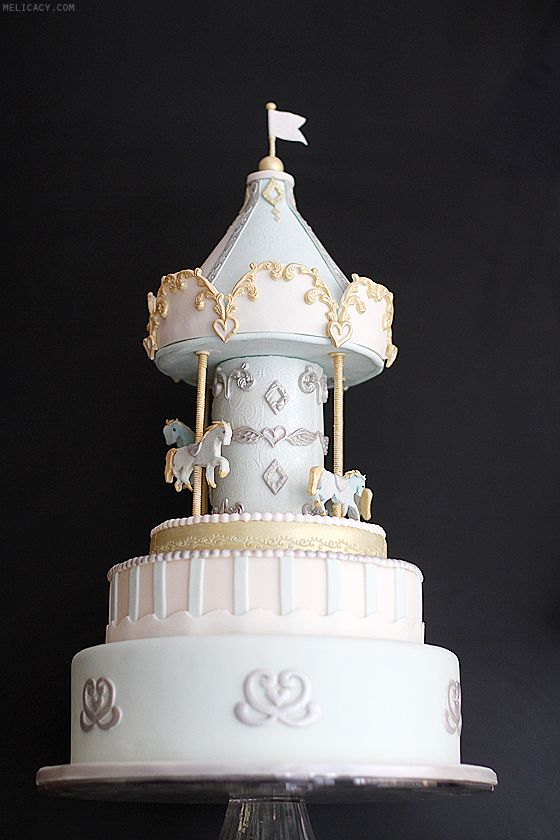 Marrying the best of French confectionery techniques with illustrious British designs, Mad About Sucre impresses with its awe-inspiring portfolio of handcrafted wedding and celebratory cakes. Apart from showcasing its finesse in elaborate towering cakes, the cakery in the Tanjong Pagar precinct has a small selection of dainty pastries and cakes for your dessert pleasures, requiring no special occasion to enjoy.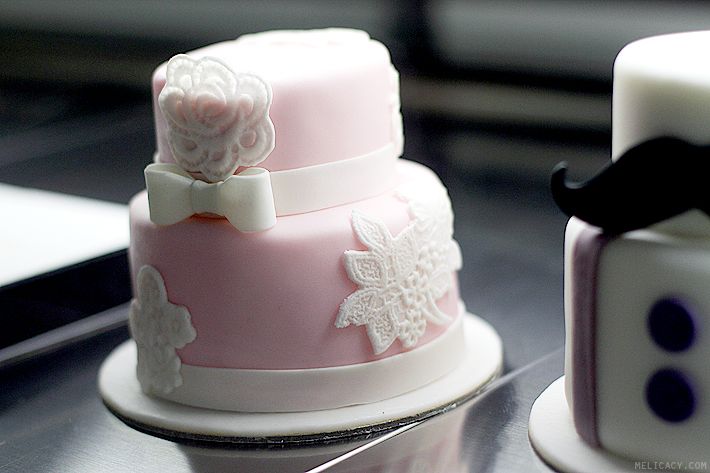 There are also mini 2-tiered cakes for those who want a taste of the wedding cakes without the massive proportions. Wedding cakes are stereotypically made to look good on the outside but with no emphasis on taste. On the contrary, Mad About Sucre takes a whole lot of pride in making the cakes taste as good as they look, using British techniques (the pioneers in fondant art), yielding the perfect sponge cake of the right density (the lightness of Swiss meringue). Finally a wedding cake that you can actually eat.
The fondant embellishments are meticulously handcrafted; they are the crowning glory of the cakes. Here's dedication, artistry and mastery.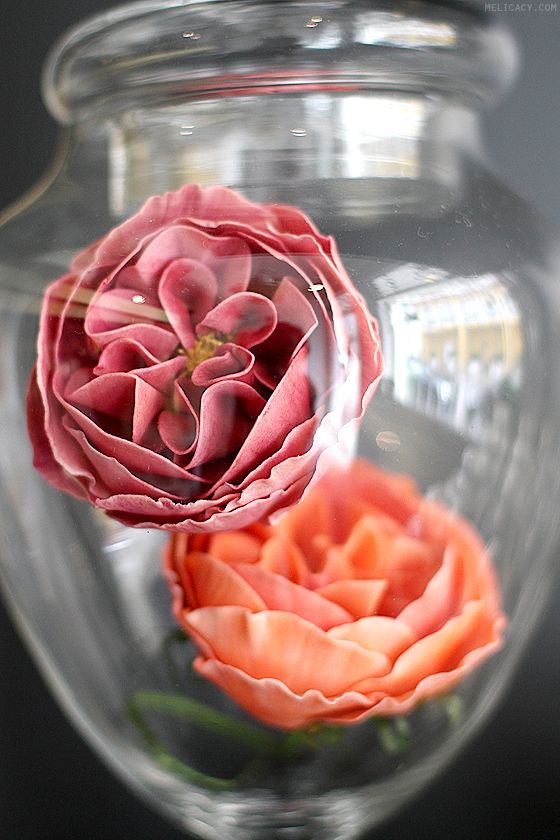 These fondant flowers look too pretty to be eaten –aren't they realistic-looking?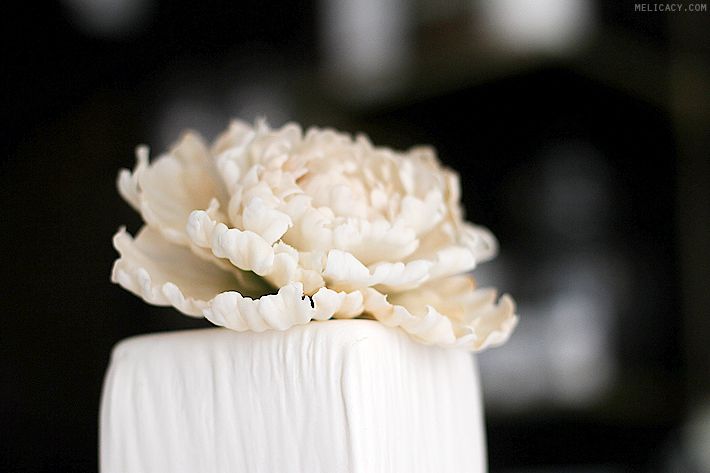 You can take your time admiring these works of art on display at the store.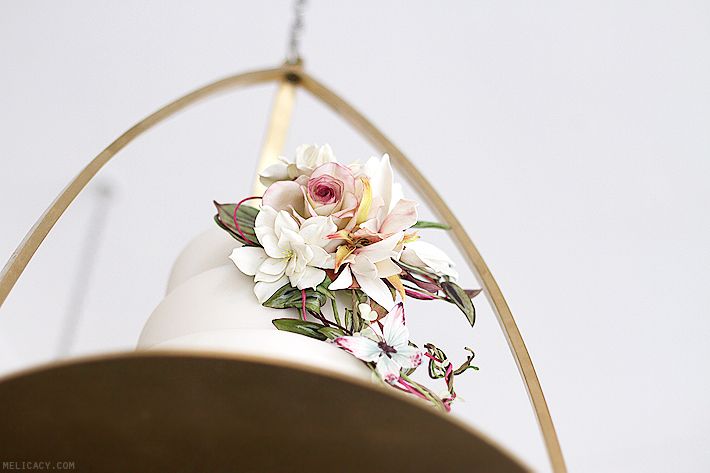 Strictly abstaining from artificial flavourings and reducing the sugar content by 20 to 60 per cent, the cakes are well balanced with the right combination of natural ingredients to support the whole structure.
Moving on to desserts that we eat on a regular basis (how often do we even get close to a wedding cake?), they are creations that transport you to the places that inspired its birth.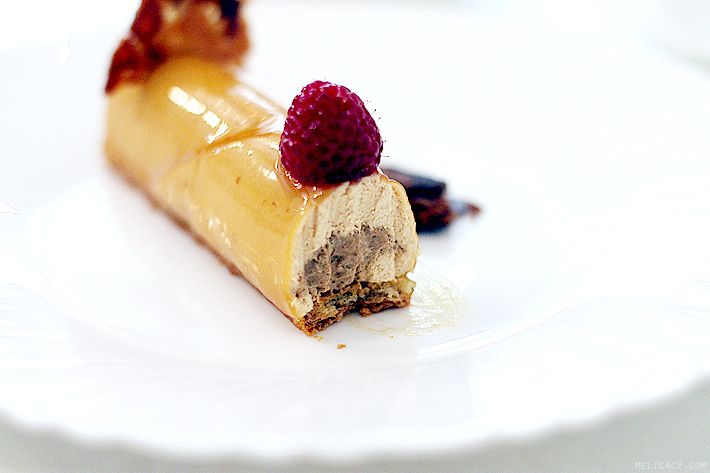 Moulin Rouge ($10.80)
Moulin Rouge, for instance, is evocative of the seductive and dramatic cabaret in Paris. Mirroring a roll of cigar, this dessert correlates with a faint smoky aroma from the lightly charred caramel. The luscious caramel mousse conceals a nutty walnut parfait within, and rests on a base of sponge and sweet short pastry. I loved this dessert so much that I wanted to purchase another to take away, but to my dismay I was told this cake would not survive the 20-minute journey home.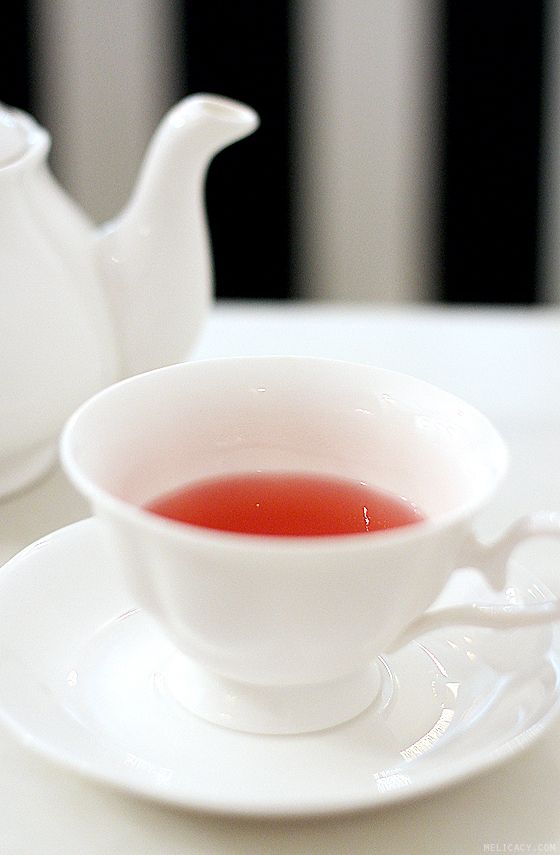 Mad About Sucre has a range of house-blended teas to pair with the sweets; the Moulin Rouge goes best with the comforting camomile tea.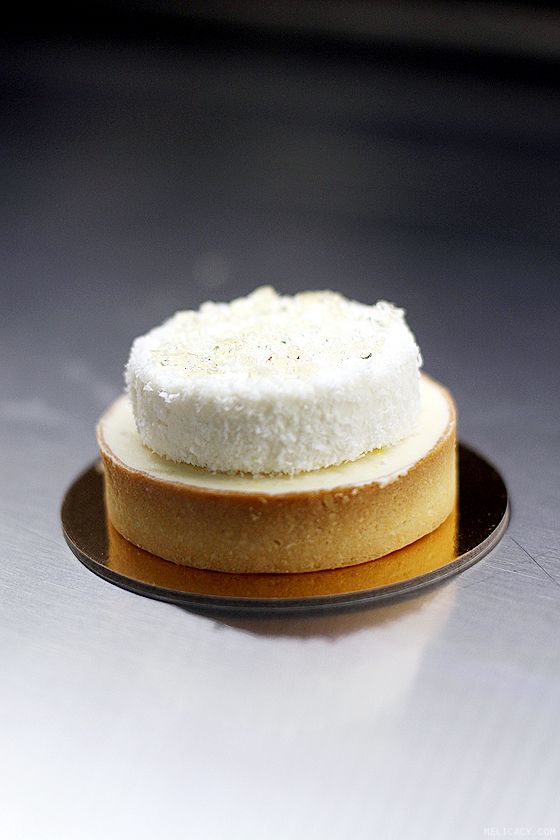 Coco Citron ($9.80)
The Coco Citron goes well with the recommended tropical Peony Tea. Filling up the base of a sablée tart is the lightweight and zesty lemon curd, followed by an upper deck of airy and lightly sweetened coconut mousse that's dusted in coconut flakes, and finally a sprinkle of sugar crystals for the finishing touch. This dessert caught me by surprise, as I had never expected coconut to pair superbly well with coconut.

Carpentras ($11.80)
Marrying well with the tart and fruity (raspberry, blueberry and gooseberry) berry tea, I call Carpentras the edible cocktail. The multiple and well-defined layers include the richly fragrant cream made with Madagascar Bourbon vanilla, strawberry coulis, strawberry vodka cream and raspberry glaze. Strawberries are cooked in lychee liquor and vodka gin, how potent is that? The cherry on top of the cake is the white chocolate-coated almond crisps. For someone who rarely drinks (alcohol), I wished for more of that delicious vanilla cream, but for alcohol lovers, this dessert would take the cake.

Passionné ($10.80)
I wanted to skip the Passionné because I'm not a fan of acidic flavours, but I'm glad I didn't because this unassuming piece of cake has won me over. It is looking all too innocent and ordinary, but this cake truly packs a punch. The suitably light cream cheese layer is made up of a blend of 4 cheeses (I couldn't tell, but after being enlightened I have to give credit for their effort); the next layer is of a not-too-sharp-tasting passion fruit mousseline; and the last two thin layers are of sponge cake soaked in the dew of passion fruit and sweet short pastry. This dessert strikes a perfect balance with the richness of the cream cheese juxtaposing the vivid tang of the passion fruit components.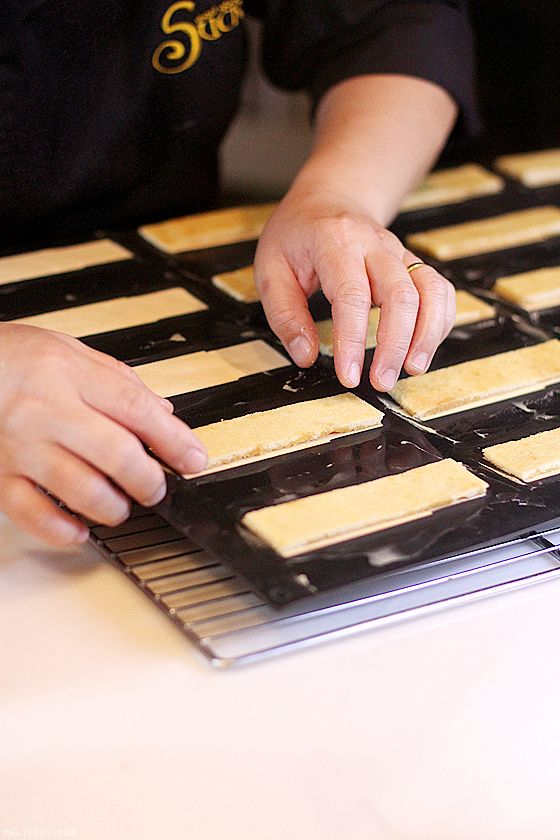 The open concept allows patrons to catch the pastry chefs in action; watch magic happens as beautiful creations are being born.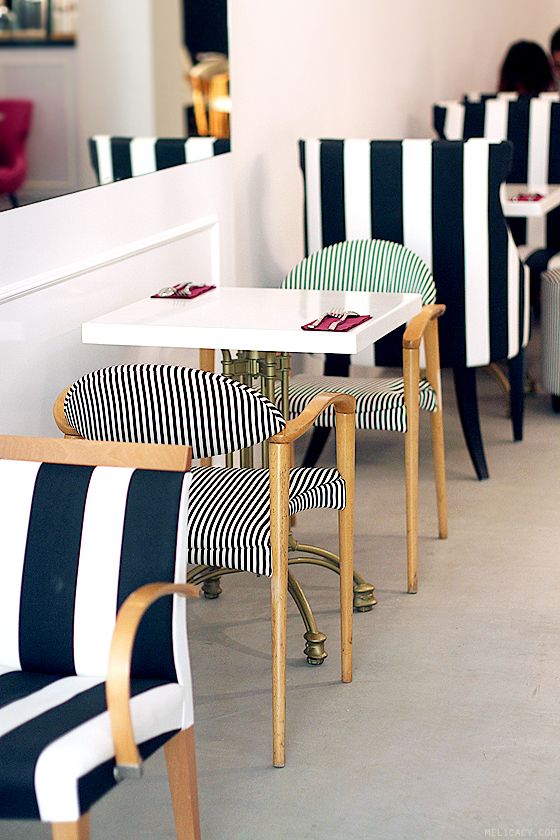 A charming place to linger with cakes and tea, Mad About Sucre offers a whole new dessert experience like no other in Singapore.
Mad About Sucre
27, Teo Hong Road, Singapore 088334
Tel: (65) 6221 3969
Email: enquiries@madaboutsucre.com
Website: http://www.madaboutsucre.com/
Opening hours:
Tuesday to Saturday: 12.30pm to 10.30pm
Sunday: 12.30pm to 5pm
Closed on Mondays