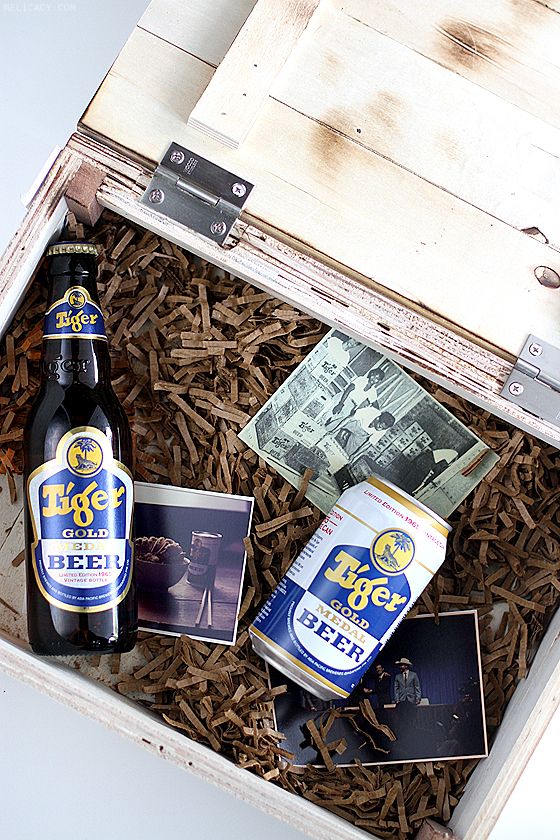 So it seems, Singapore was not the only great thing born in 1965; the first Tiger Beer can was also introduced that year. In conjunction with the nation's upcoming golden jubilee celebrations, Tiger Beer launches a campaign seeking to explore the origins of some of Singapore's icons in a light-hearted manner to, which looks to inspire Singaporeans to take a fresh perspective on the history of Singapore.
Celebrating the two occasions at once – the nation's 50th birthday and the first Tiger Beer can – Tiger Beer releases limited-edition adaptations of the classic 1965 theme in cans, pints and bottles. Four specially designed SG50 15-can packs will be available from 16 March at all major supermarkets and hypermarkets, retailing at $35 per pack; each pack will also come with a limited-edition T-shirt that's available in four different collectible designs. In addition, for every bucket of Tiger pints ($50) purchased at participating bars and outlets, a limited edition SG50 T-shirt will be given out.
In line with the 1965 theme, consumers can also stand to redeem specially designed vintage analogue watches and vintage pens when they accumulate the corresponding crown liners from the limited-edition SG50 quart bottle (633ml) available at all coffeeshops and hawker centres island-wide.