One Farrer Hotel & Spa in Singapore collaborates with Guest Chef Aek Charttrakul and his team from the Thailand Culinary Academy to present "The Best of Thai" from 2 to 16 April 2015.
Before I begin with the food, I have to say that I am very impressed (unexpectedly) by the overall feel of his hotel, having stepped foot here for the first time. This relatively new five-star hotel, located away from the bustling city centre, strikes one as being built to anticipate the arrivals of diplomats and VIPS at first glance. As you enter the hotel, you are welcomed by a sense of sophistication. Art pieces grace the spacious lobby, with soothing music playing in the background.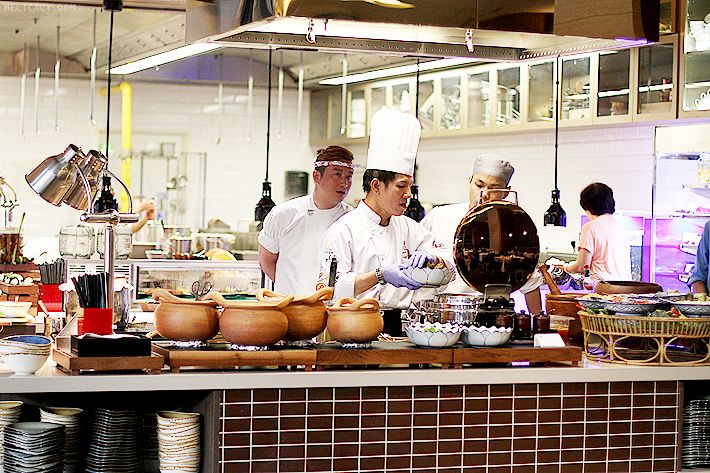 At Escape Restaurant & Lounge, white linen tablecloths give the restaurant a clean and classy look, albeit too formal for buffet pleasures I feel, but nonetheless comfortable. The theatrical open kitchen grants diners unobstructed views of chefs in action. The crowd was a little sparse on last Friday evening, which was good for me because I enjoy the quiet peace and less people swarming around the buffet line, but I don't think the restaurant will enjoy such peace for a long time, especially when more people start knowing about what a gem this place is.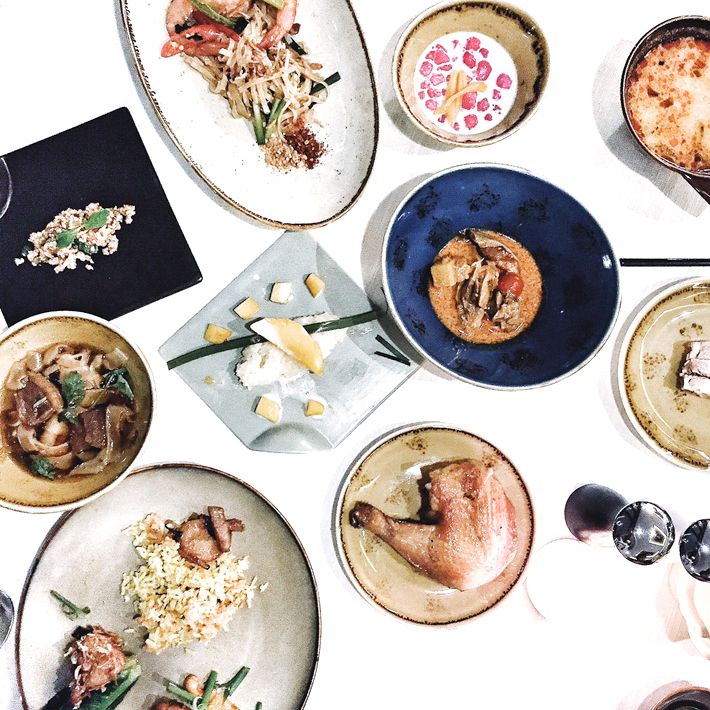 Plain white plates are glued into sculptures of art and hidden away in display cabinets, replaced by various shapes and sizes of ornate dinnerware that are totally "instagram-worthy". This is where you can truly show off your incredible food plating creativity.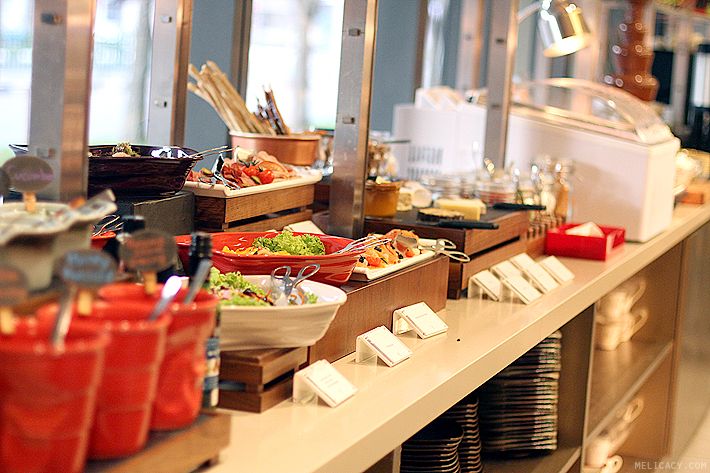 This period, it's mostly about Thai food, but there are other items on the regular spread that gives reasons to come back for more, such as the well-roasted whole chicken, fresh seafood on ice (totally digging the oysters), and fresh thick slices of sashimi. They fare well in Asian food too, especially Indian food.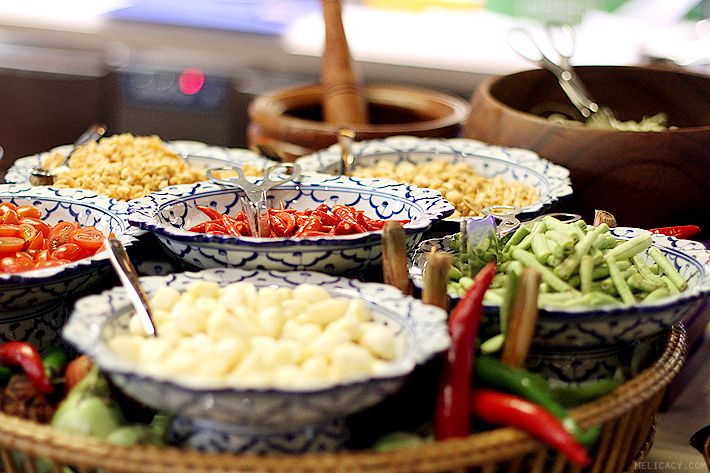 Invigorating Thai classics include the Fried Cat Fish Salad (Yum Pla Duk Foo), Stir Fried Chicken with Cashew Nuts (Gai Pad Med Mamuang), and Stir Fried Crab with Egg Curry (Poo Pad Pong Karee).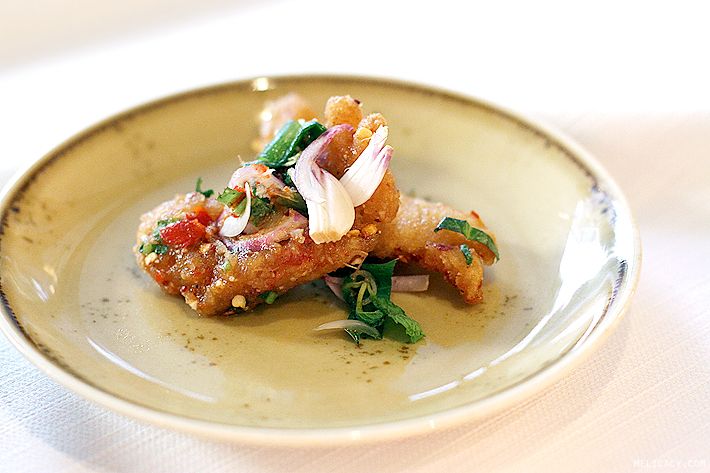 Spicy Fried Seabass Salad with Herbs (Pla Lui Suan)

Thai Pineapple Fried Rice with Pork Floss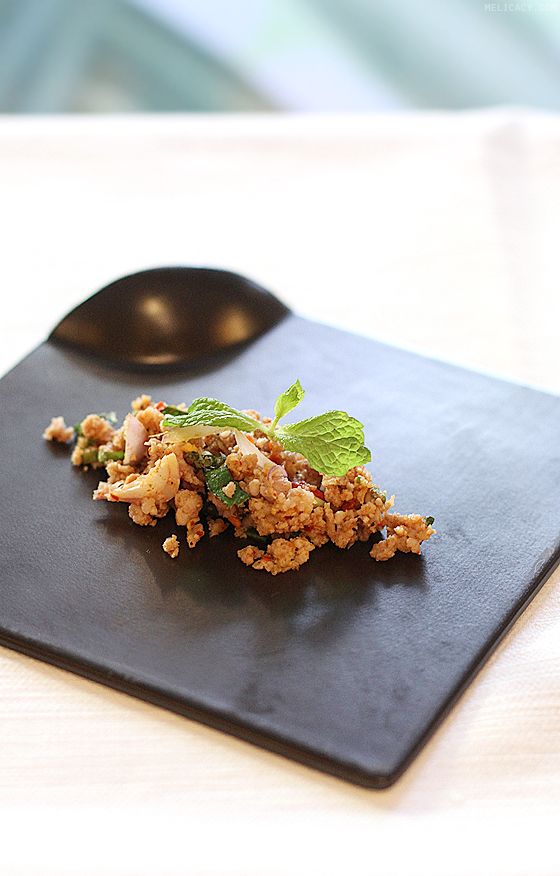 Basil Pork Salad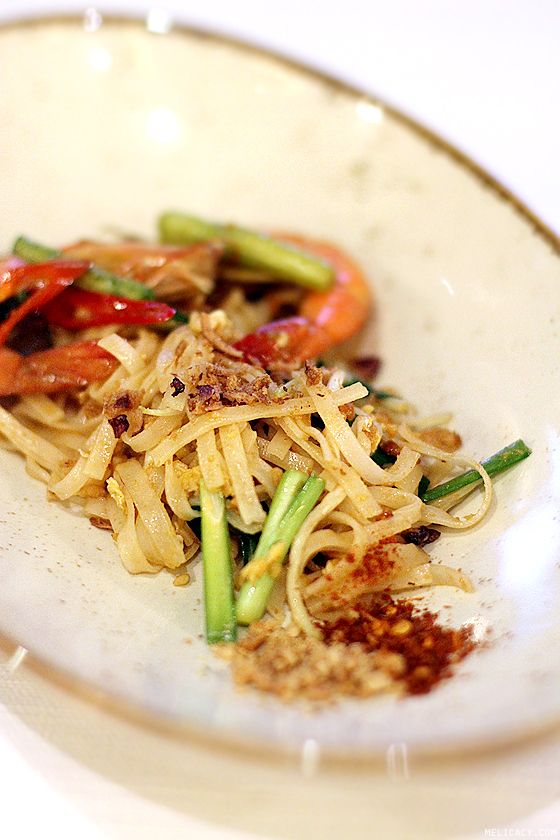 Stir Fried Thai Noodle (Pad Thai)
The popular Pad Thai is a must-try here! The flavour is legit, much like the ones you find in Thailand.

Red Curry with Duck
I'm not a fan of duck meat as it is easily and often overcooked, but here it is executed tender and moist, drowned in a richly fragrant coconut-laden curry.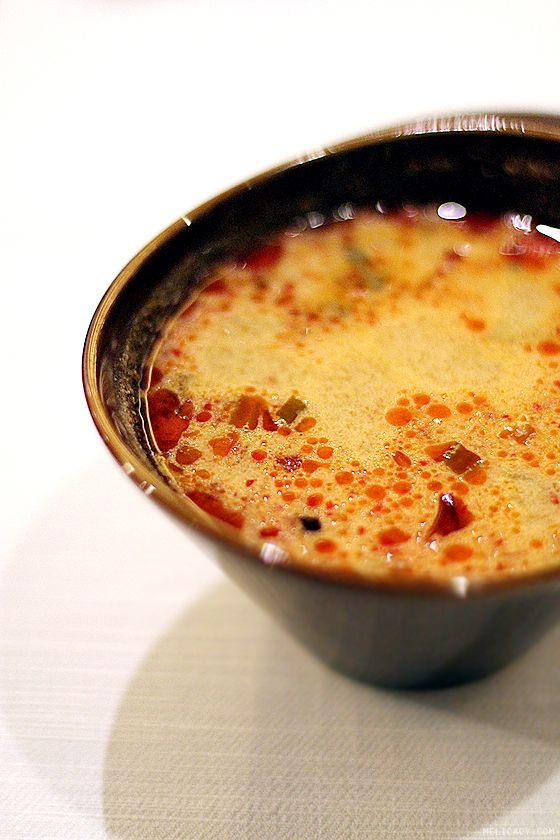 Spicy and Sour Prawn Soup with Galangal and Lemongrass (Tom Yum Goong)
The spice level of the Tom Yum Goong is slightly muted down, but still wafting of great aroma coming from the galangal and lemongrass.
Over at the live noodle section, order a piping hot bowl of beef noodle soup, with your choice of noodles (yellow egg noodle, vermicelli, rice noodle or thick rice noodle), accompanied by tender beef chunks infused with the sweetness of the braising liquid. The soup is slightly sweet, which helps mask the beefy scent. I enjoyed the texture of the kuay teow noodles tremendously; it's thick, slippery, and slightly chewy with a bite.
For dessert, you get a mixture of Thai desserts amidst the hotel's usual dessert spread.
There's the Durian Pengat made of thick durian puree, one of Singaporeans' all-time favourite.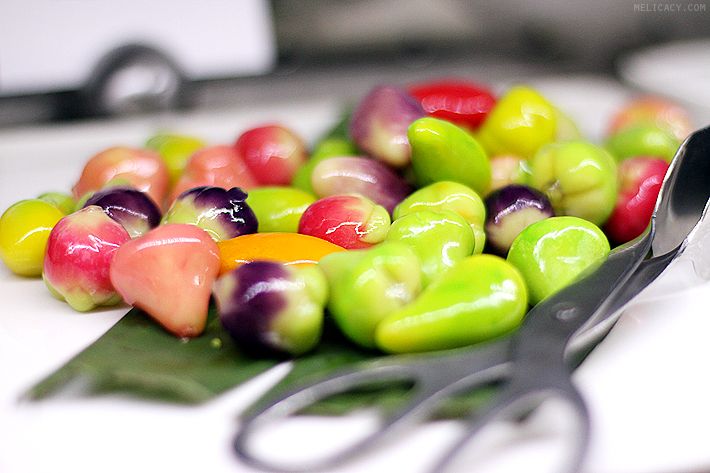 Mung Bean Desserts
These colourful morsels are exceedingly popular in Thailand.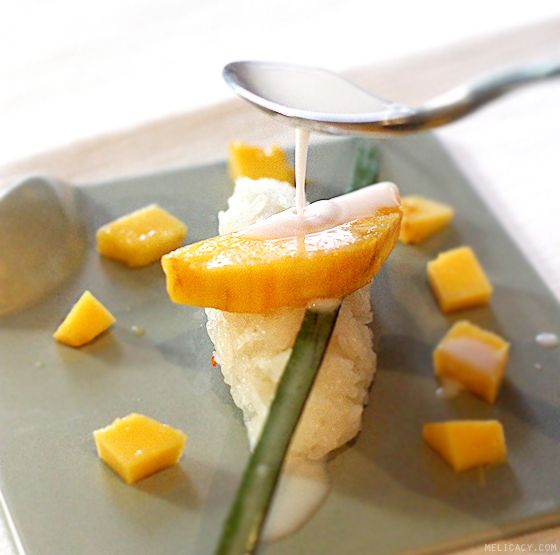 And what's a Thai feast without Mango Sticky Rice?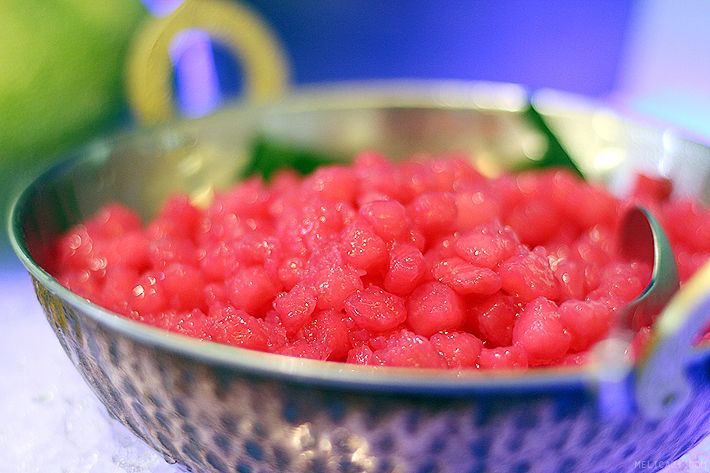 Red Ruby is one of my favourite Thai desserts: crunchy chestnut bits coated in multiple layers of flour, boiled till chewy, soaked in red colouring and paired with rich coconut cream.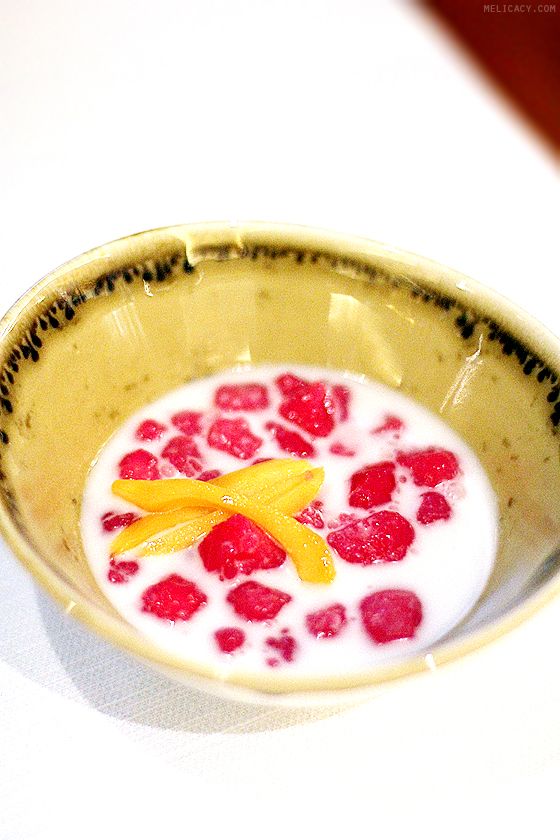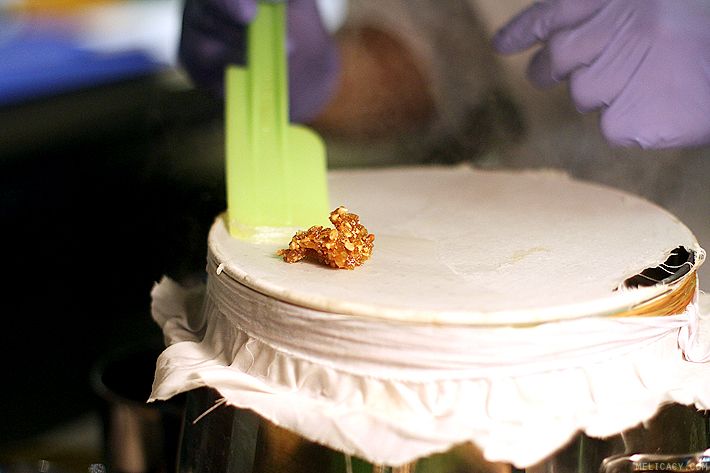 Watch how the dessert of steamed dumpling with peanut filling is made here.
Other noteworthy Thai desserts include the Steamed Pumpkin in Coconut Cream (Fuk Tong Geang Buad), Banana in Coconut Soup (Gluay Buad Chee), Egg Dumpling (Thong Yod & Foy Thong), and a personal favourite, the Coconut Pudding Water (Tako Hew).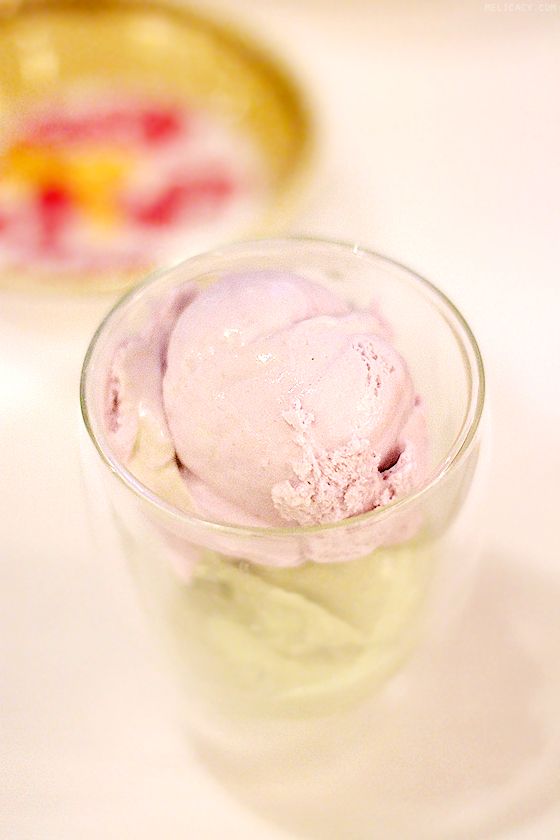 Don't forget to get a scoop or two of ice cream, which are of great quality. You can taste the yam distinctly in the yam ice cream, made of fresh yam puree instead of flavouring. The pistachio ice cream is a top pick. Another great touch, the double-walled glasses keep the ice cream from melting too quickly.
The service team deserves special mention too. Service is genuine and efficient; it seems to me the company has either trained them well, or treats them really well.
Buffet pricing: $45++ per adult for lunch, $60++ per adult for dinner
Operation hours: 12pm to 2.30pm for lunch and 6pm to 10.30pm for dinner daily
Diners stand to win attractive prizes in the lucky draw, including a return trip to Bangkok with 5-star accommodation for 2 as the top prize.
For reservations, contact Escape Restaurant & Lounge at (65) 6705 7828 or email escape@onefarrer.com.